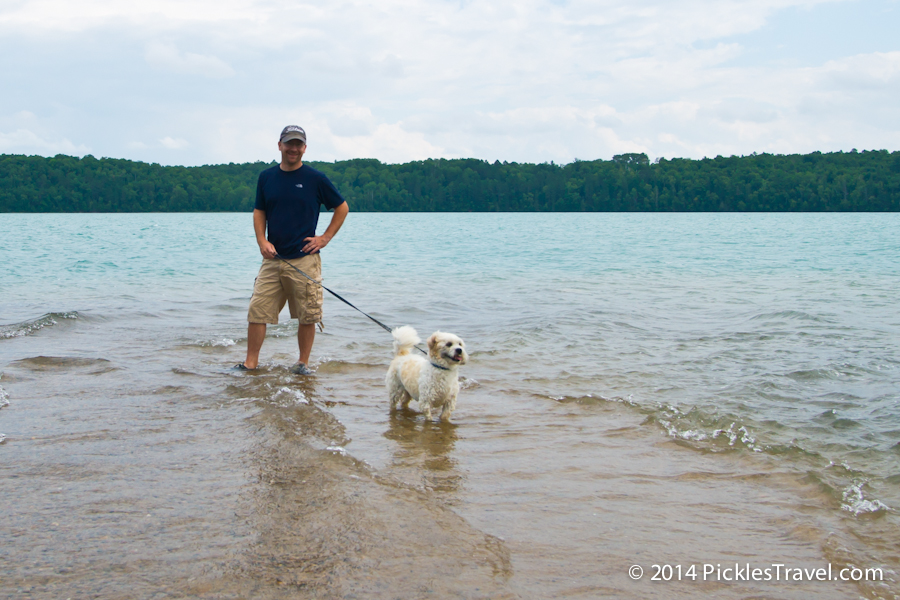 Every time I drop Pepper Jones, my bichon, off at his favorite pet resort he gives me the most pitiful of doggies eyes, longing and pleading to come along all at once. Leaving him at home is always the hardest part of a trip for me. Having him along on a trip, especially when I'm traveling solo, is incredibly reassuring, so he travels with me whenever possible.
It's hard to leave your furry best friend at home, so why not bring them along with you! There are so many pet-friendly options available out there these days that it's easy to do. Try planning a trip that's fun for your both.
What kind of trip you ask. Why not try the water? Dogs love beaches, they love water and who doesn't like to be outside- human or pup. Having a water-themed vacation could go in many directions, from sun-tanning and relaxing, to roughing it in the wilderness.
Knowing what your dog likes to do and what your preferences are is the first step towards having the perfect vacation. Here are a few ideas to get you on your way to the perfect water-themed, pet-friendly vacation.
Your dog will be ecstatic to run along these beaches with new found friends, or just relax with you in the sun. He'll be happy as long as he's with you.
If you have a bucket list, your dog probably does too. Help make her dreams come true by starting with doggy surfing lessons!
Canoeing and even canoe-camping with your dog can be a real treat, but you need to make sure it's something both are comfortable doing first. Practice sitting the canoe together before putting it in water. When you're ready for your adventure, make sure your dog is safe with a doggy life vest and other necessary items, including little luxuries from home that will make him comfortable is key.
While there aren't as many cruise lines that are pet friendly, there are quite a few short day-trip lines available. Cunard Cruise Line's "Queen Mary II" will allow up to 12 pets total on their cruise liner, so make sure you plan early for this trip!
As with the water park in the link above, some water parks have special dog days. While you may not be able to partake in the water park fun with your dog, just watching them have the time of their lives will be worth it!
Join the newsletter
Planning your next Outdoor Adventure?
Get your free
National and State Park Checklist
of Minnesota
by clicking here!