Ever think about getting outside to get your exercise by walking, hiking, doing yoga, but then you talk yourself out of it because you don't have anyone to do it with? Or you aren't motivated to go because it's the same old thing day after day and you're bored of it. Well Fitbit Local is a great way to find a community with whom to workout and do your workout in a completely new space that's fun and invigorating. Don't believe me? Read below for five reasons that Fitbit Local is your best workout.
Note: This post contains affiliate links which means I will make a small percentage if you buy the item. I only recommend products that I use and love.
5 Reasons why Fitbit Local is the Best Workout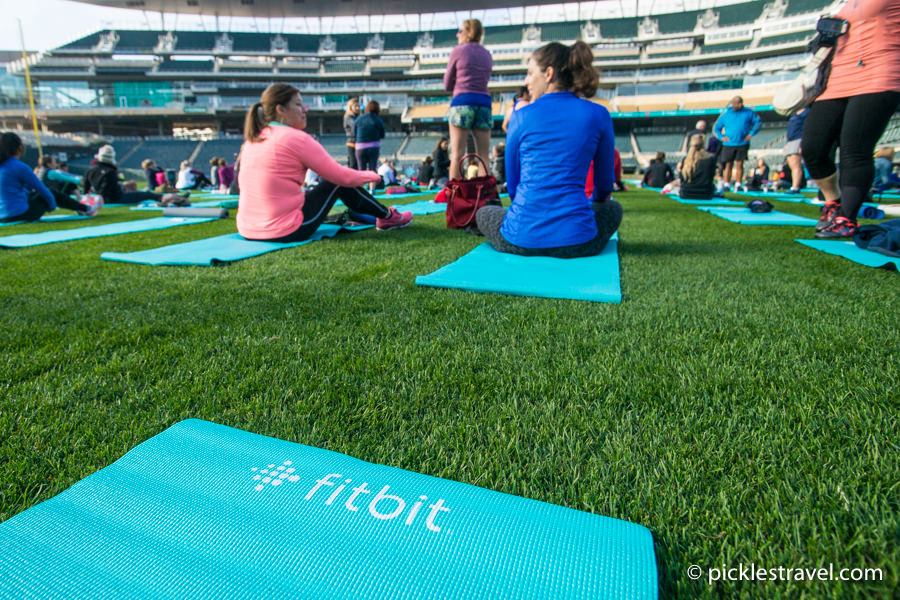 1. Create Community.
While hiking through nature is a wonderful way to exercise and escape the commotion of city life, it can also get lonely at times. When you attend a Fitbit Local event you'll probably be there with at least 100 other people- but that's ok because you probably invited all your friends too- the more the merrier.
Get there early and meet others, stay until the end and make friends, who knows, you may just find your new hiking partner!
2. Fresh, Open Air Location.
Breathe in the fresh air. Sweat where you never thought you'd sweat before- like on the Target Field outfield(!!) Enjoy the pain from the workout or the relaxation of the yoga.
3. Trainers
Fitbit Local hires the best trainers in the area. Trainers that you'd typically have to get on a waiting list to experience are now leading you and your community (of 100-500 people) in one of the coolest workouts you may ever do.
4. Seriously Cool Events.
These workouts are designed to get you to sweat. They push you. They work you hard, but they make them so much fun. The location is always amazing
5. Free Workout. Freebies
The chance to workout or do yoga with phenomenal trainers, live DJs and a beautiful setting doesn't come along every day. The chance to do all that for free comes along even less frequently- especially locally (Minneapolis/Chicago).
There is always a giveaway after the sweating has been completed. Stick around through the entire workout and you may just win a Fitbit Charge. There are usually some sort of beverage and/or snack promotion brand handing out goodies too.
I also got the Fitbit yoga mat and a T-shirt for free, but I'm not sure that they give those away at every event.
Want to know more? Check out Fibit Local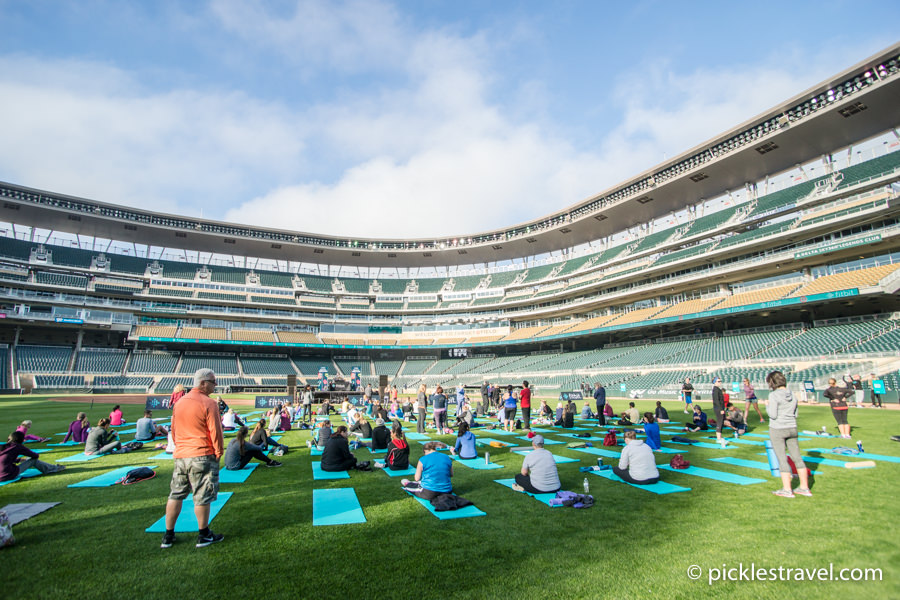 Solstice Celebration Yoga in Chicago on June 20.
Special Olympics workout in Minneapolis on June 24.
Thinking about buying a Fitbit?
I recommend the Fitbit Charge 2 if you want the traditional wristband option.
Looking for something more subtle and hidden? Fitbit One is my second favorite (you can hide it in your pocket, on your belt or even in your bra!)
Join the newsletter
Planning your next Outdoor Adventure?
Get your free
National and State Park Checklist
of Minnesota
by clicking here!