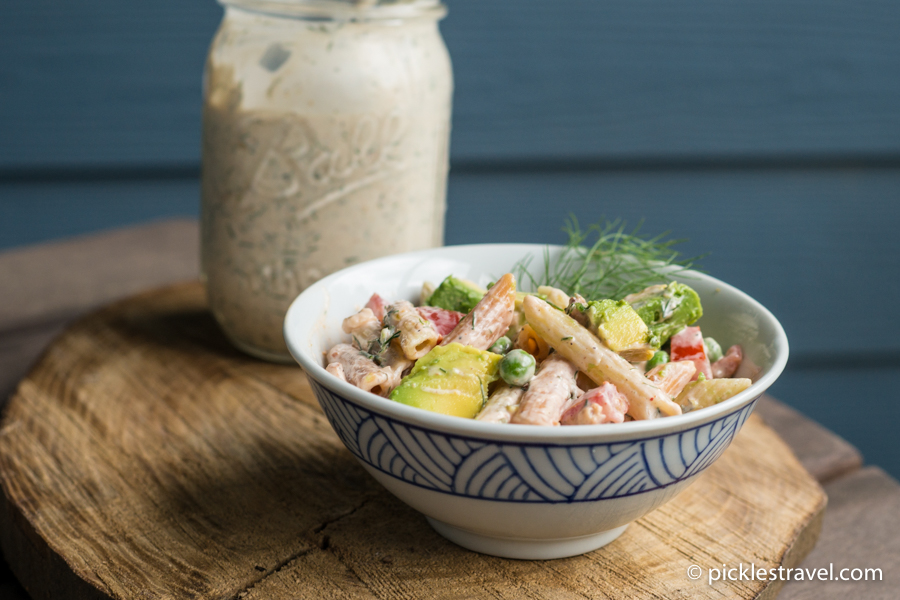 When the weather is nice and I'm planning on spending the whole day (or more) out exploring state parks, or on a day-trip of any sort I am usually trying to come up with a way to plan a picnic lunch to go along with it. Pasta salads are one of my favorite picnic meals and this Bacon, Avocado, Ranch Pasta Salad is my all time favorite of all. They are easy to make ahead, transport and serve- with lots of flavor and little clean up I can't think of a better picnic starter.
Bacon, Avocado, Ranch Pasta Salad
This Bacon, Avocado, Ranch Pasta Salad Recipe has a little bit of everything- veggies, meat and packed with flavor and carbohydrates to get you through those long hiking club walks! Just bring along a loaf of good bread and some cheese and you've got a whole meal!
The recipe is as easy and throwing together all the ingredients and mixing together. I would recommend keeping the avocados out until the end so that they don't get smooshed up.
Note: If you're making this salad the night before a day trip I would even leave the avocado out until the morning of, or add once you get set up for your picnic. This way you will have a truly fresh avocado flavor along with all the other delicious ingredients.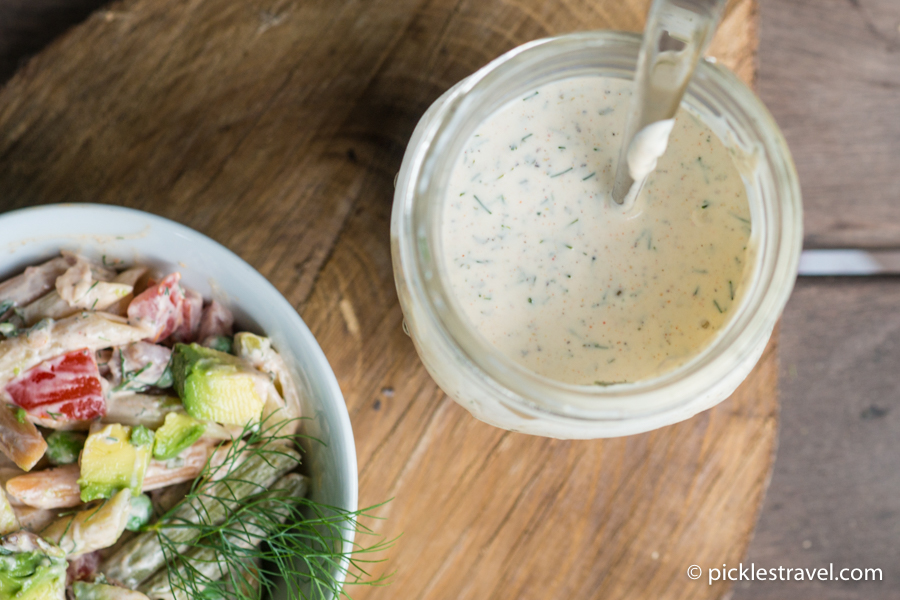 I do like to make my own ranch dressing, as it's healthier and tastier that way, but feel free to use store-bought ranch dressing. It will still be an amazing salad!
Pasta Salad Recipe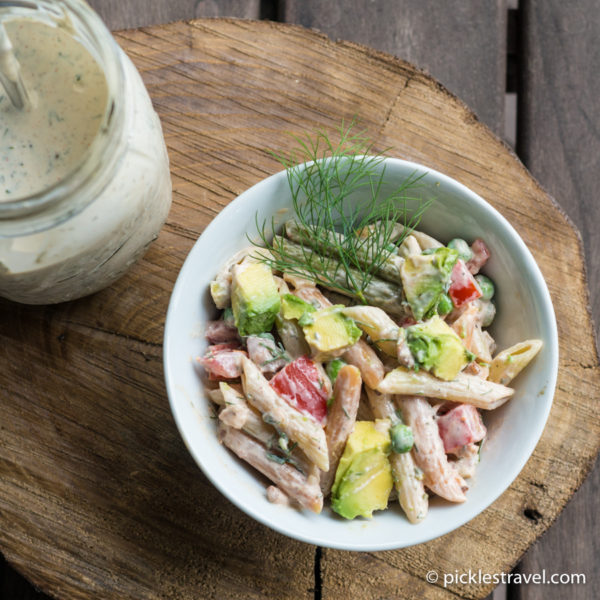 | | |
| --- | --- |
| | |
Cook the pasta noodles until they are just slightly undercooked- or al dente. Throw in the vegetable with the noodles to cook for the last few minutes. (This can be made the night before if you want to serve chilled immediately after making.)

Set noodles and vegetable aside to cool. Mix together tomatoes, bacon, pepper and ranch dressing (best with homemade dressing). Cut Avocado but do not add until very end.
Spicy Ranch Dressing Recipe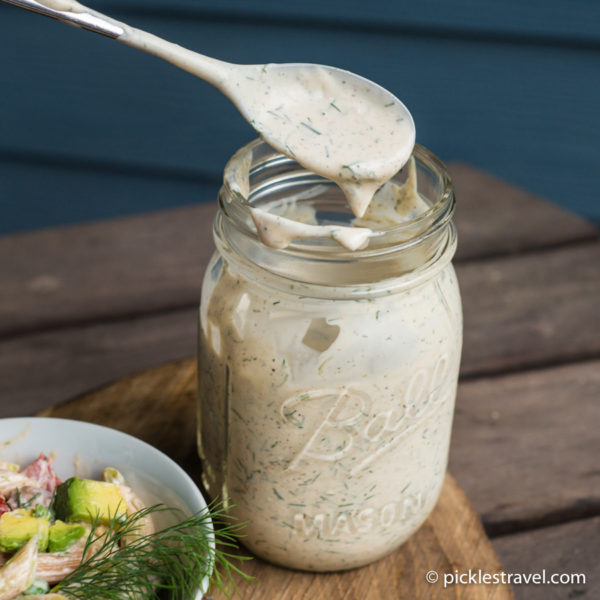 | | |
| --- | --- |
| | |
In a bowl combine all ingredients together. Add milk after mixing together all the other ingredients to ensure you get the right consistency. Add more as needed.

Allow to chill for a few hours before use- this will bring out the flavors.
If you loved this recipe Pin It or Share on Facebook using this Pinterest friendly image.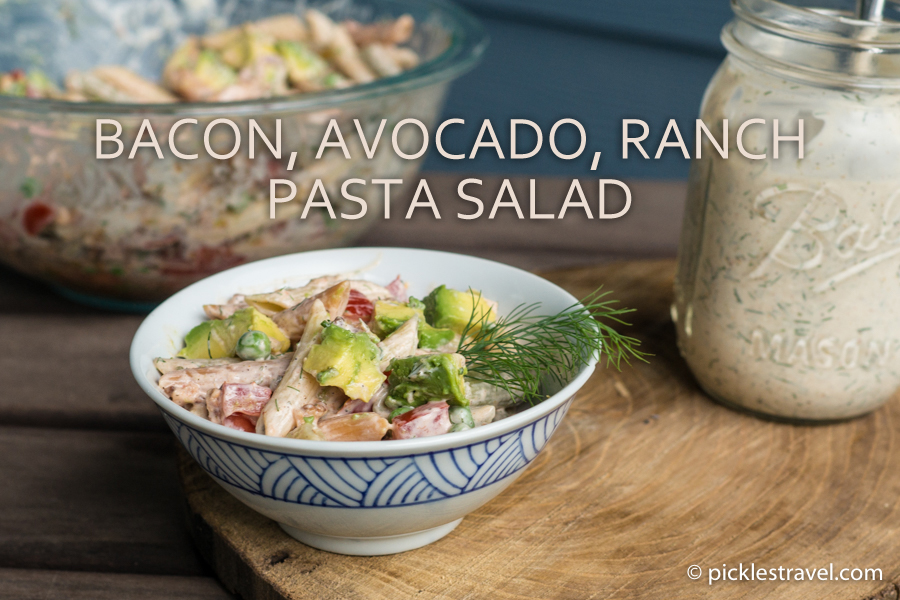 Join the newsletter
Planning your next Outdoor Adventure?
Get your free
National and State Park Checklist
of Minnesota
by clicking here!