1. Landscape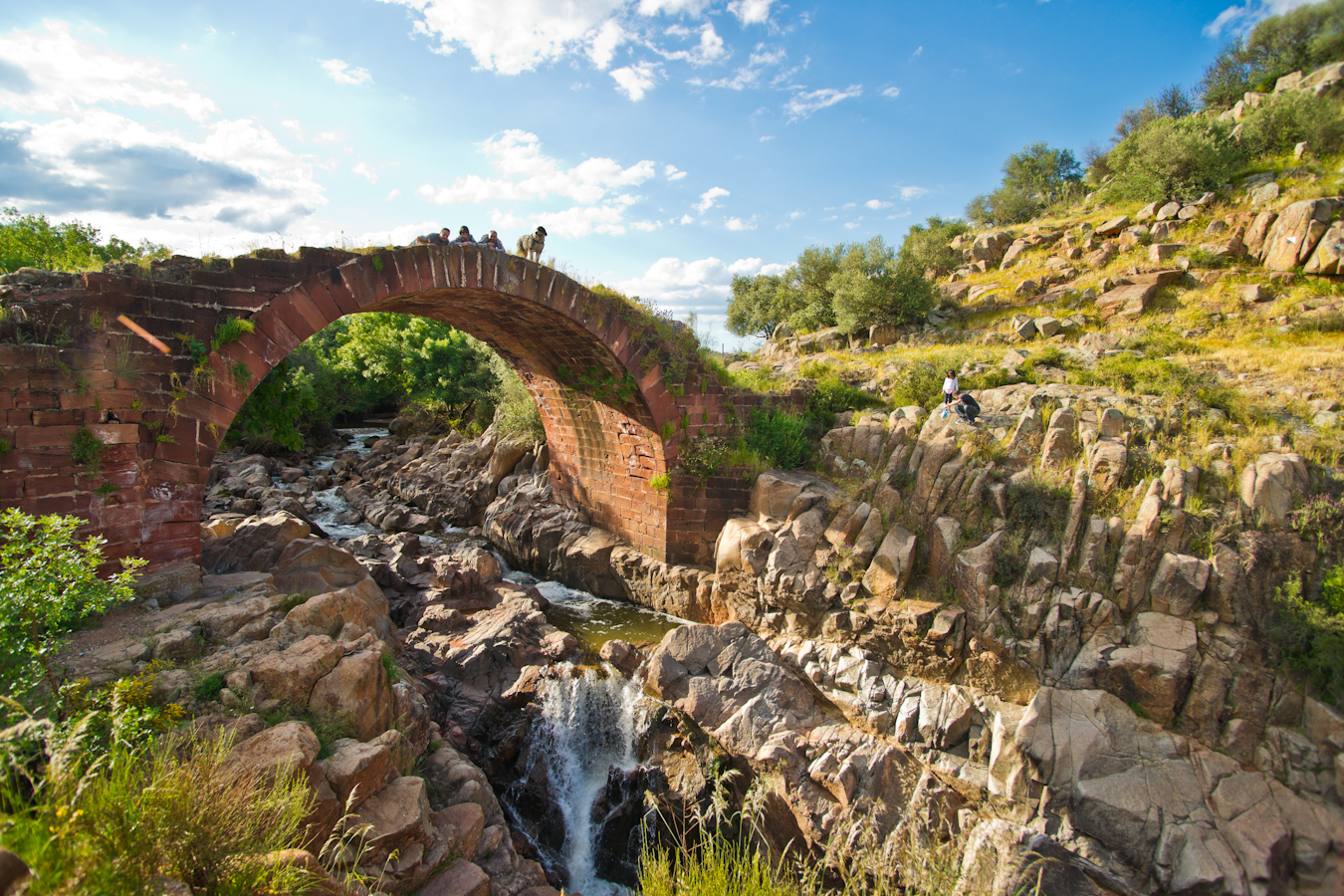 An extremely bright day which makes for some extreme light and shadow contrasts. Located in rural Andalucia, Spain, near Linares an old lead-mining town. This is a roman bridge located at the National Monument El Pielago.
ISO 200, 17mm, f/6.3, 1/250 sec
2. Night Photography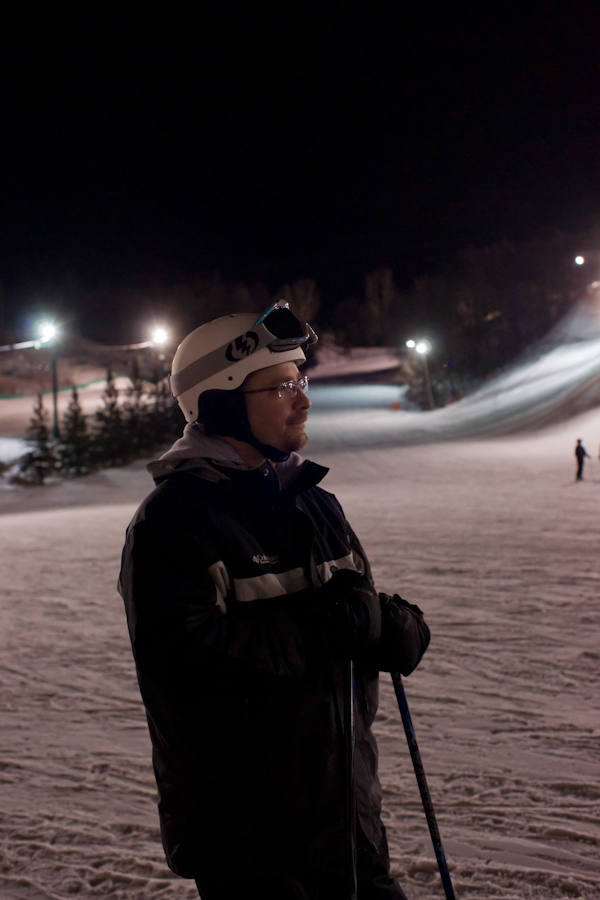 A late night ski at below zero temps at Mount Kato in Mankato, Minnesota
ISO 1600, 35mm, f/4, 1/25 sec.
I don't take a lot of night photography shots, as I'm more of an early to rise, early to bed sort of person so this would probably be where I am weakest when it comes to photography.
3. Portrait (up close) 
I am including two portraits. I wanted to make sure I covered my bases with the "up close" definition so one is extremely up close, and one a bit further away, but still concentrated on being a family portrait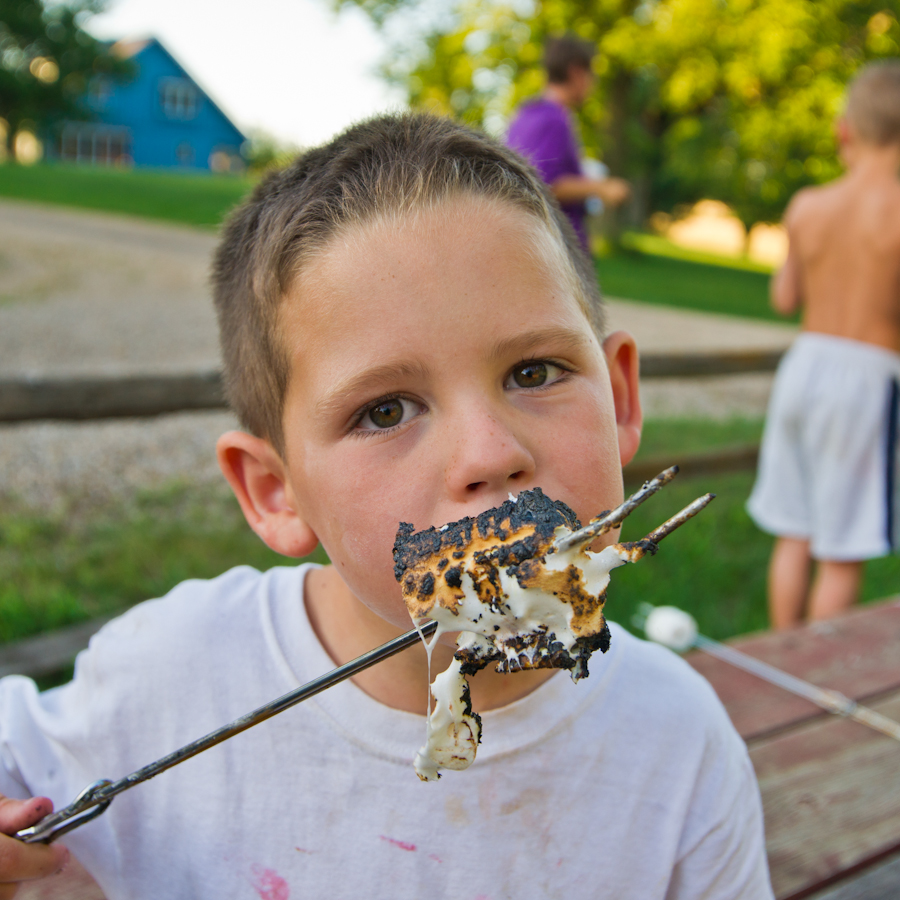 Taken around a campfire in rural Minnesota, USA. The marshmallow was meant to be a s'more, but looked so good it never made it!
ISO 200, 30mm, f/5.6, 1/100 sec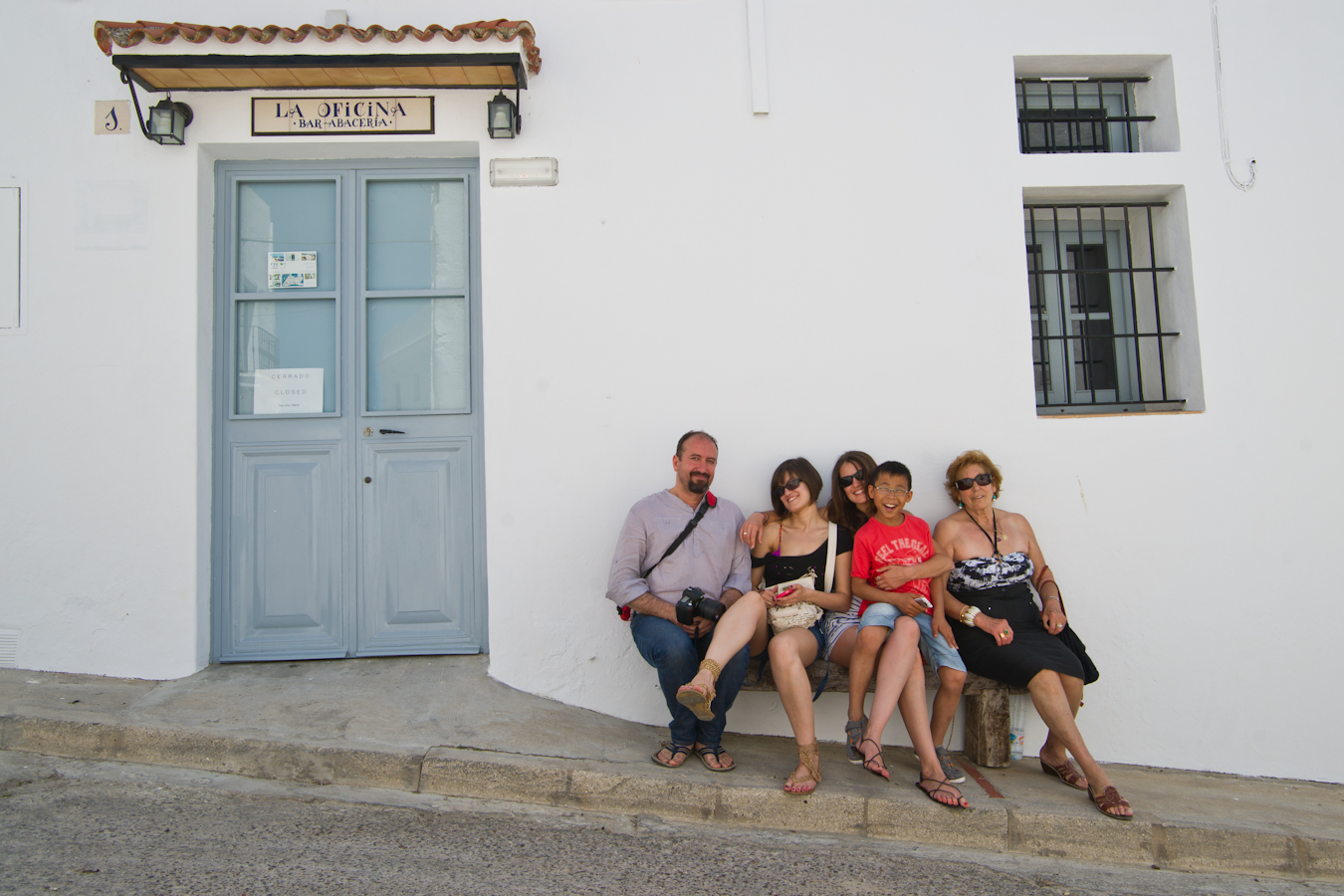 Vejer de la Frontera, Andalucia, Spain (recently voted one of the most beautiful towns in Spain) with a three-generations Spanish Family.
ISO 100, 24mm, f/11, 1/125 sec
4. Creative portrait (contextual…include external elements such as their workplace into the image)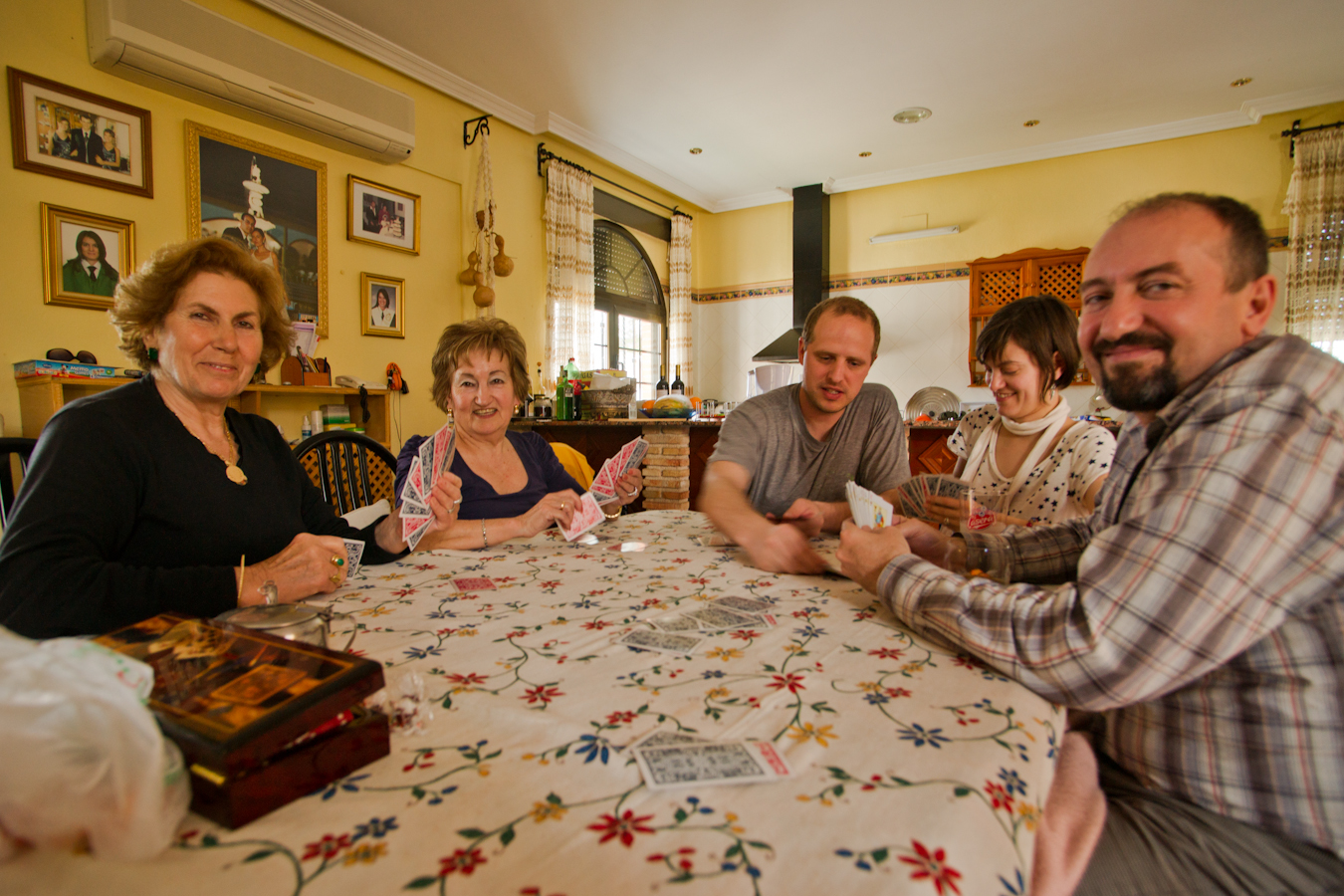 Learning a new card game in rural Spain, near Linares in the province of Jaen, Andalucia, Spain.
ISO 320, 17mm, f/5.6, 1/25 sec
5. Market / busy scene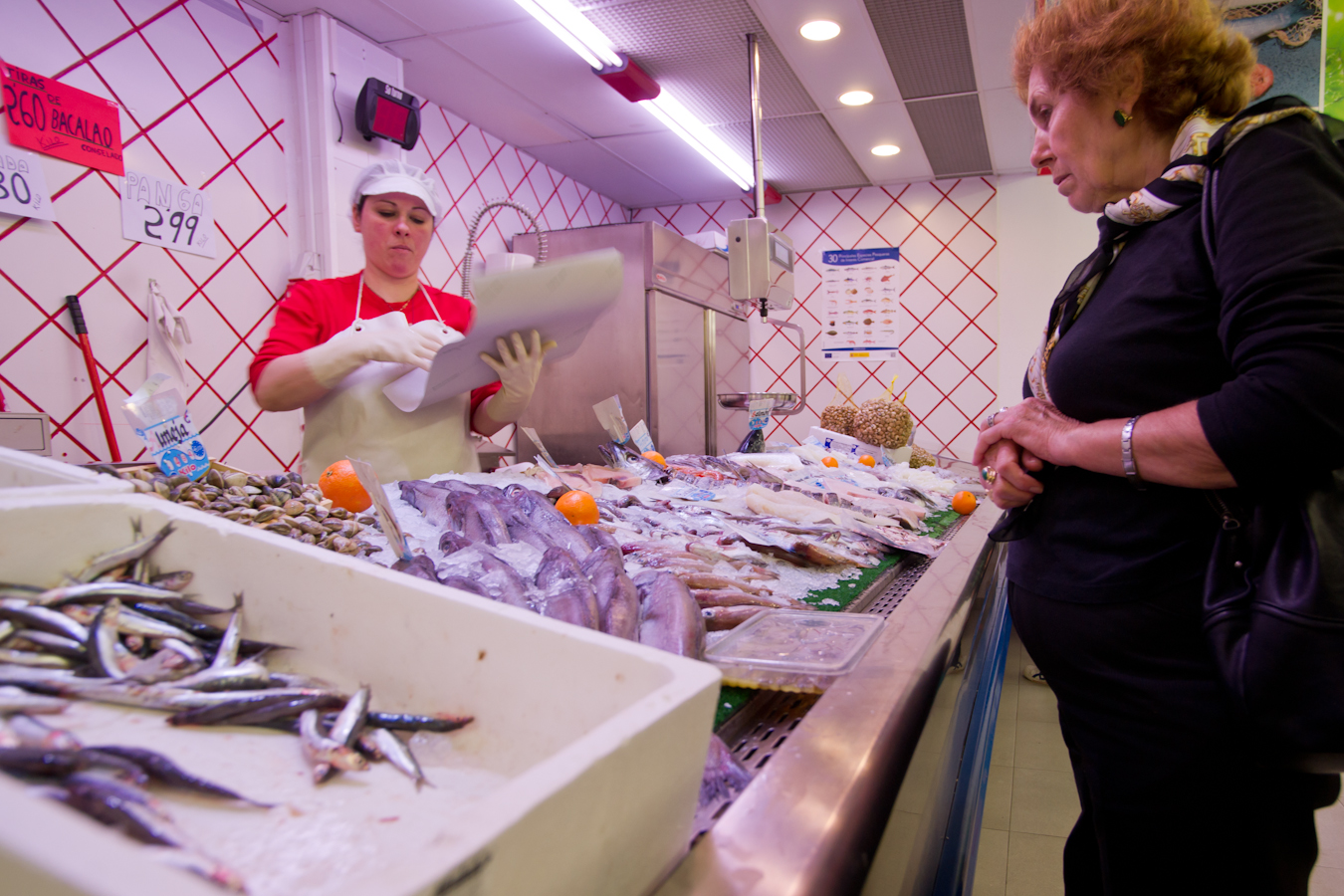 Buying fish in the supermarket in Linares, Spain. Although located within the store, the fish market is entirely its own entity, packaged and paid for separately.
ISO 320, 20mm, f/5.6, 1/40 sec
6. Wildlife photography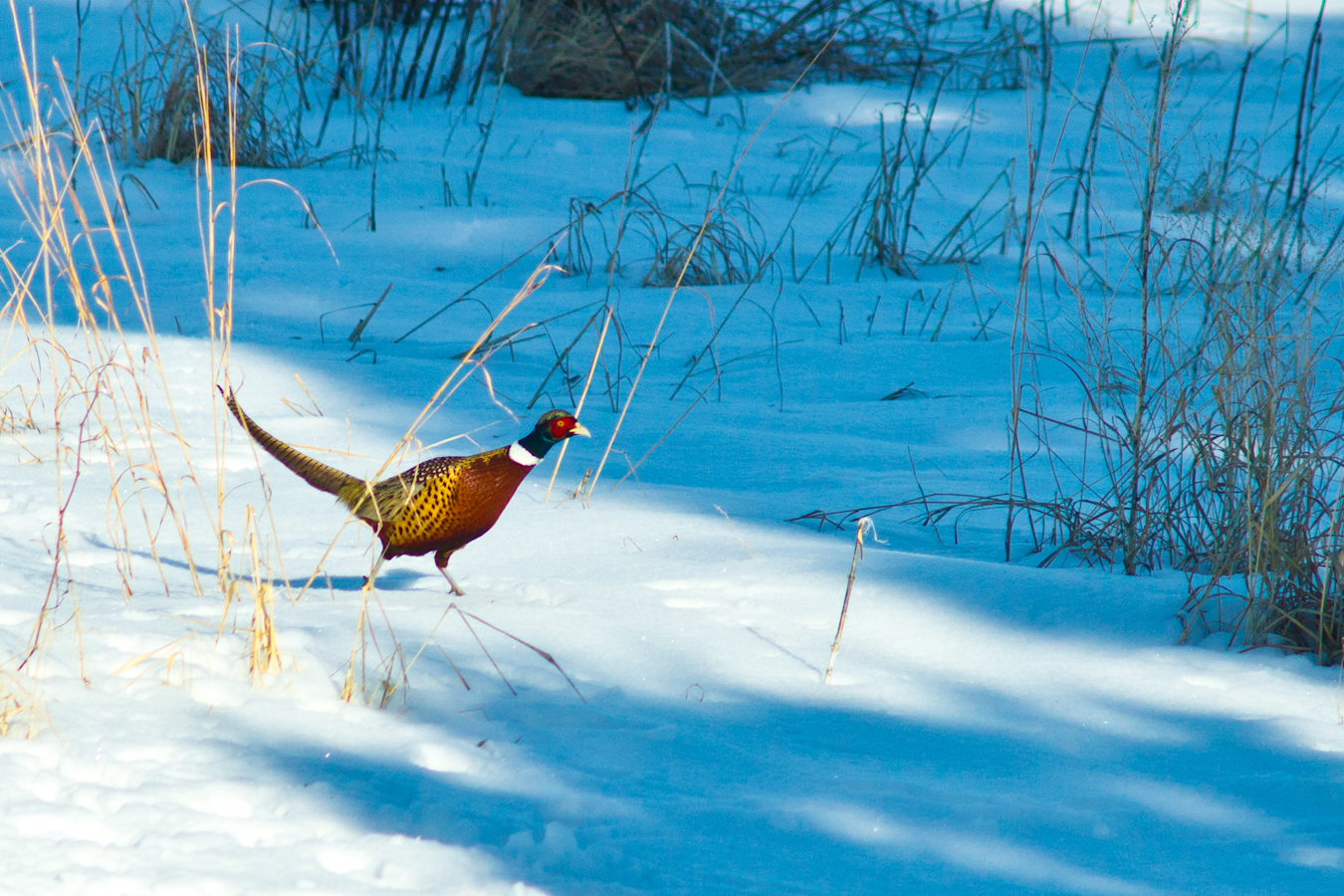 A Common Ringneck Pheasant steps out of the security of the prairie in rural Minnesota, USA in search of dinner
ISO 400, 210mm, f/7.1, 1/2000 sec.
7. Nature photography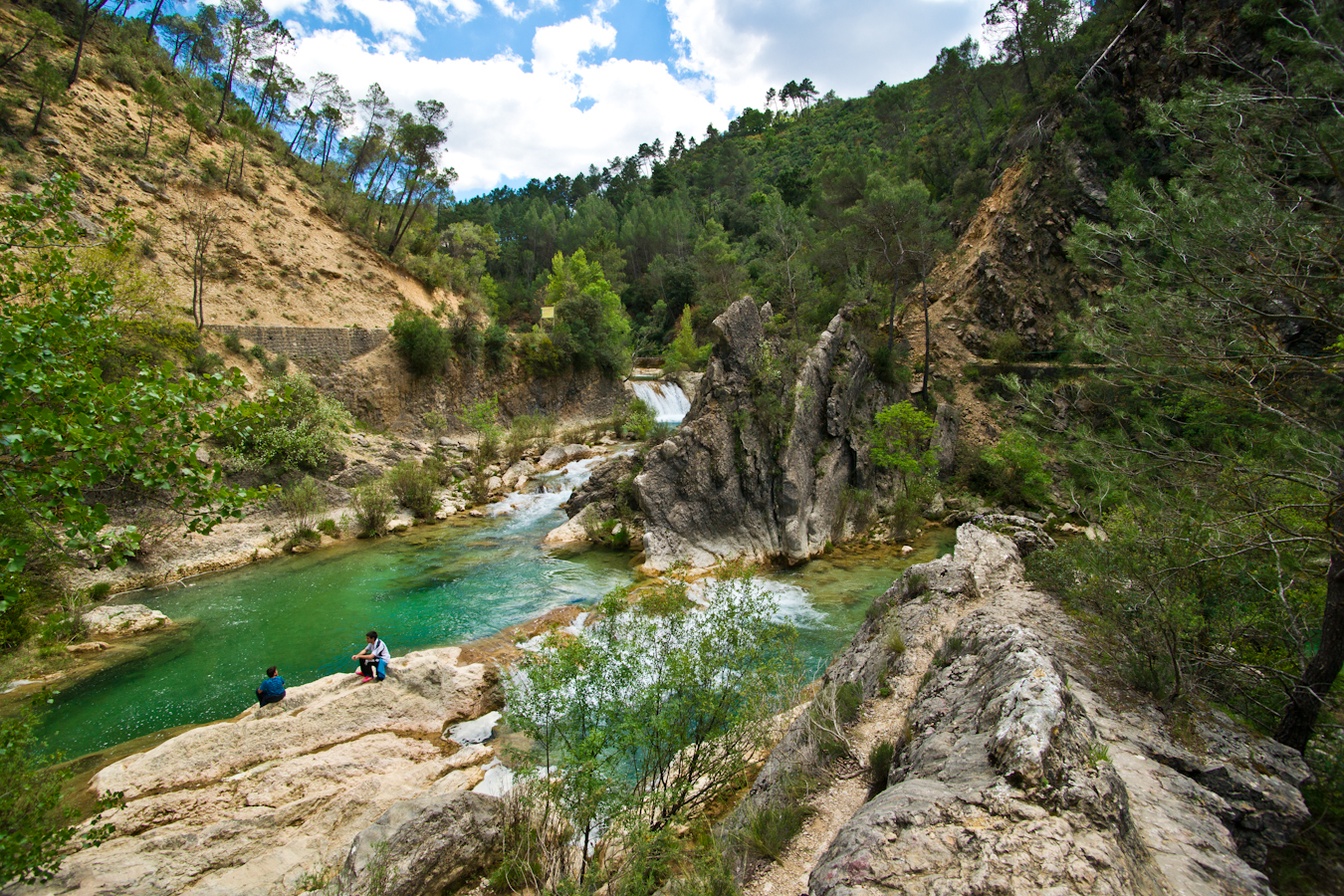 The entrance of Rio Borosa, next to the Fish Farm of Puente Baden located in Central Spain (Andalucia) near the town of Cazorla.
ISO 200, 17mm, f/11, 1/125 sec.
8. Macro photography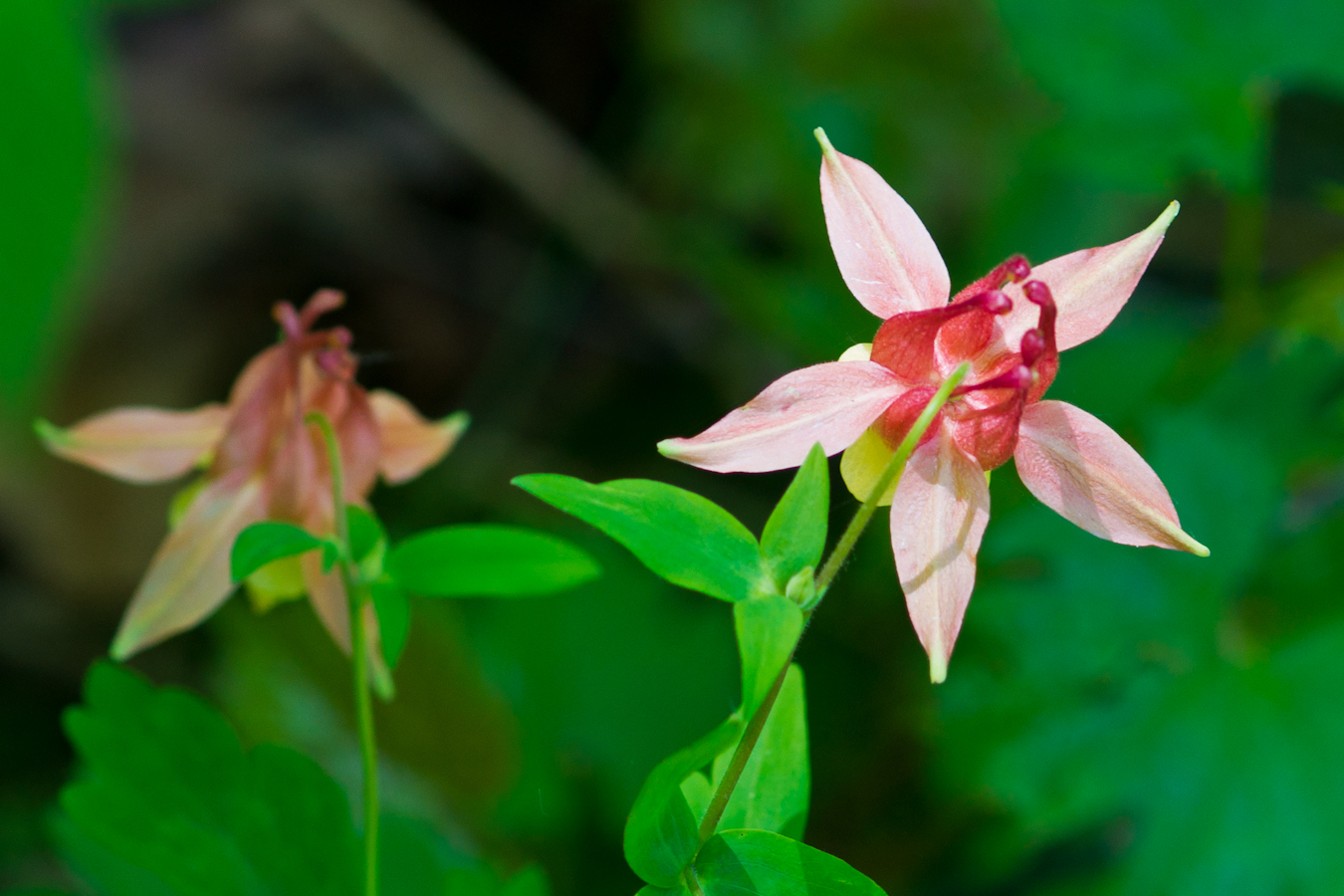 The Honeysuckle flower. You can actually bite a tiny piece off the ends of this flower and suck out the sweet nectar that collects there – for a fast (small) treat when walking in the woods in the midwest (USA)
ISO 200, 100mm, f/4.5, 1/50 sec.
9. Documentary photography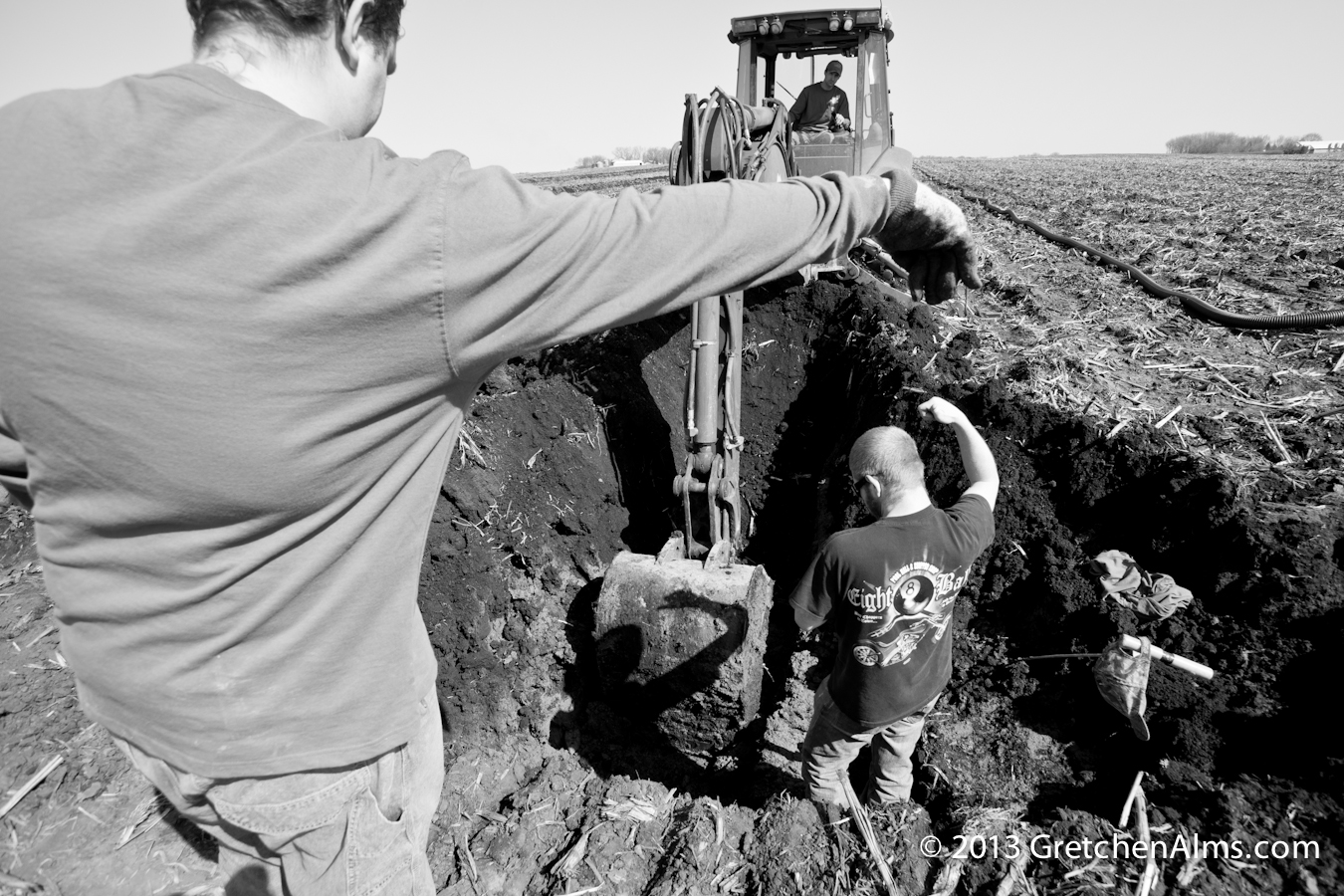 Digging tiles lines for field drainage in rural Minnesota, USA.
ISO 200, 17mm, f/8.0, 1/200 sec (Thinking about it now, I should have had the ISO at 100 as it was an extremely bright day)
Join the newsletter
Planning your next Outdoor Adventure?
Get your free
National and State Park Checklist
of Minnesota
by clicking here!