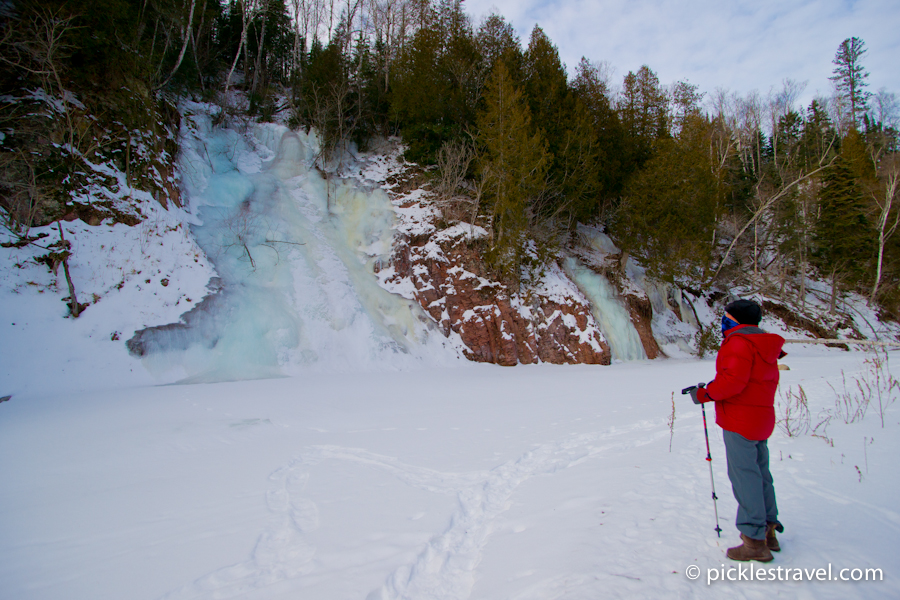 Minnesota, the Land of 10,000 Lakes, also happens to have quite a few waterfalls, not quite 10,000 of them (unless you count all the little offshoot streams that may create waterfalls along Hwy. 61 during an especially wet summer) but enough.
Minnesota also has this crazy reputation for being cold. Like really cold. That also might be true… But now picture how amazing cold weather combined with a waterfall can make fore some spectacular winter sight-seeing!
Top 5 Minnesota Frozen Waterfalls

Little to no public visit Minneopa Falls in the winter so you should have the place to yourselves. Make sure to explore the limestone rock surrounding the falls and read the names and messages carved in there.
Beautiful at all times of year, these falls are located in Minneapolis and are actually closed off to the public during the winter, due to safety concerns. While this doesn't stop some people it is still best to view the frozen falls from a distance to avoid getting hurt.
3. Grand Portage State Park High Falls

120 feet of frozen beauty along the Minnesota and Canada border, nothing can beat that in the dead of winter!
One of the most well known falls in the state, Gooseberry Falls and the surrounding park makes for quite the sight in the winter. Plan to spend the day exploring the park.
With a 60 foot drop these are the highest waterfalls in Minnesota (those which fall entirely in MN, I should say). A breathtaking sight any time of year, but seeing them frozen is all the more impressive.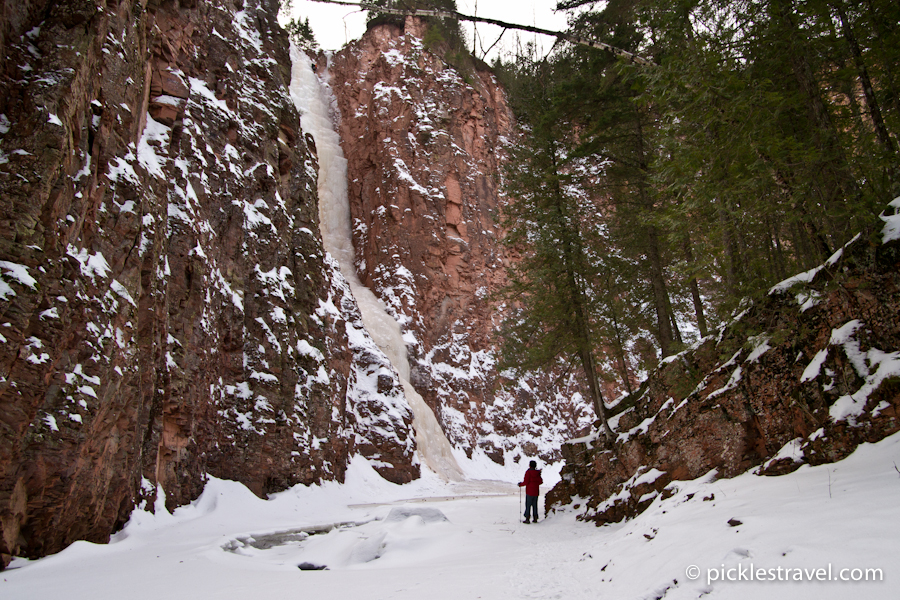 Plus all the frozen waterfalls that aren't necessarily waterfalls during the summer, but rather slow trickles of water. Pictured above is a frozen waterfall along Devil Track River outside of Grand Marais in Northern Minnesota.
What are your favorite Minnesota winter adventures? Do you have a favorite frozen waterfall? Learn more about Minnesota by following along on my Minnesota Pinterest board.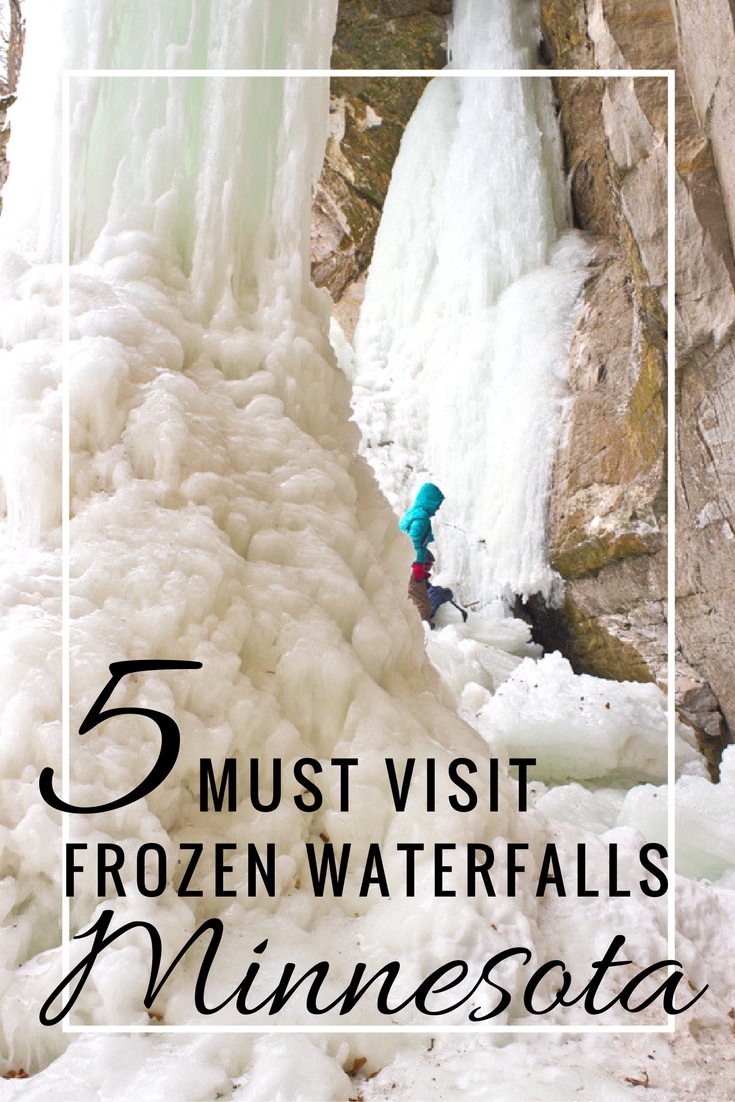 Join the newsletter
Planning your next Outdoor Adventure?
Get your free
National and State Park Checklist
of Minnesota
by clicking here!