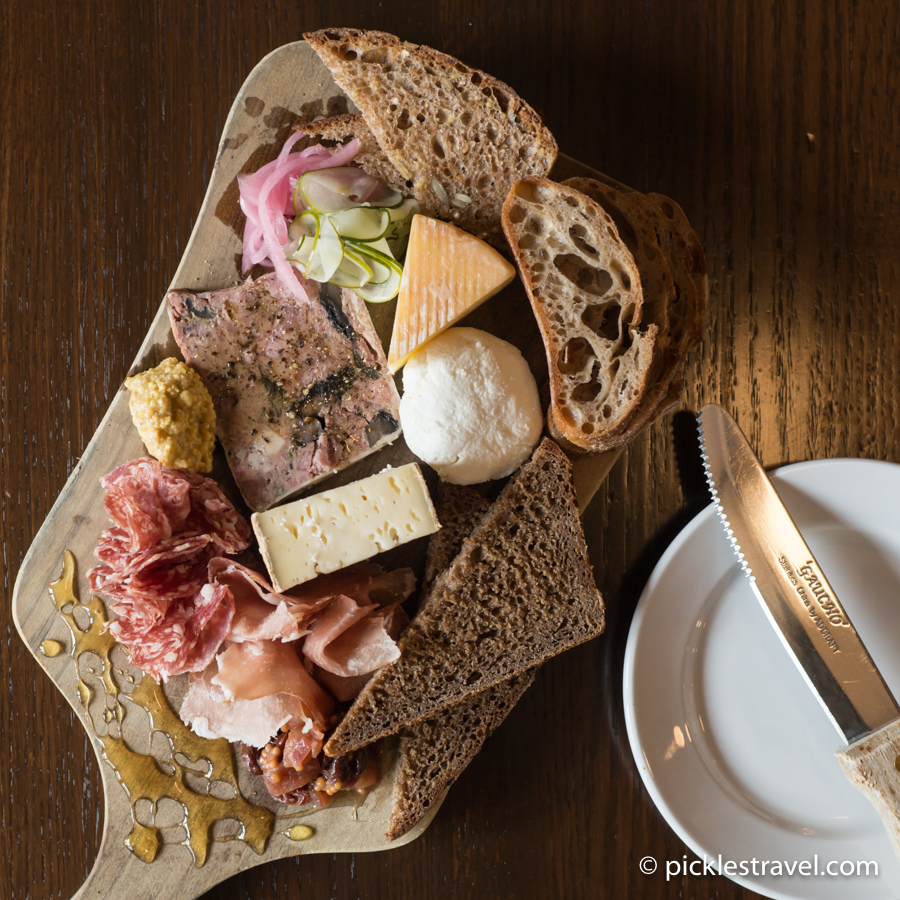 The local food movement – with the main goal being to eat food grown and produced near by- and drive to be a locavore is something you hear more and more about every day, but rarely does a restaurant take it to the extreme measures that the Draft Horse does. Their menu is built around ingredients that they can get just a few steps from their entrance- which means that everything is not only flavorful, but incredibly fresh- not to mention the added bonus that of supporting local, small businesses.
Located adjacent to the Food Building, whose main purpose is to spin out amazing, fresh food on a daily basis, the Draft Horse restaurant uses every possible item that they can from the three businesses it houses: cheese from The Lone Grazer Creamery, meats from Red Table Meat Co., and bread from Baker's Field Flour and Bread– plus honey from Beez Kneez– whose bees reside on the roof of the Food Building.
I was thrilled when I was recently invited to sample the menu at The Draft Horse. A chance to enjoy their menu, but also to learn more about them, the philosophies behind the dishes, and to be able to share that with all of you. While my meal was free the opinions expressed are mine.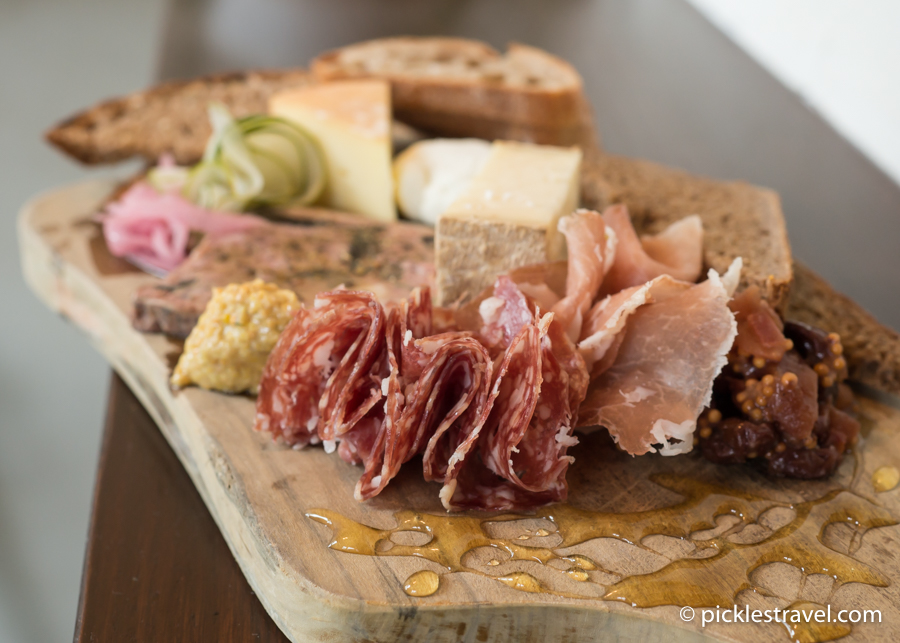 The Meat and Cheese Plate at The Draft Horse is a prime example and a beautiful sampling of what the Food Building produces and how local the menu really is.
On the meat and cheese plate you will find for meat; Salami Francois, Lonza from Red Table Meat Co., plus a homemade pork liver and portabella terrine and apple chutney; for cheese there is the Handsome cat and north easy cheese from Lone Grazer and a chive goat cheese; Baker's field hundred rye bread, seeded and house-made baguette are also on the plate, as well as Beez Kneez honey and in house mustard w/horseradish and pickled onions and cucumbers! And if those descriptions and photos don't have you ready to devour a plate (or two) take my word for it- it's beyond good.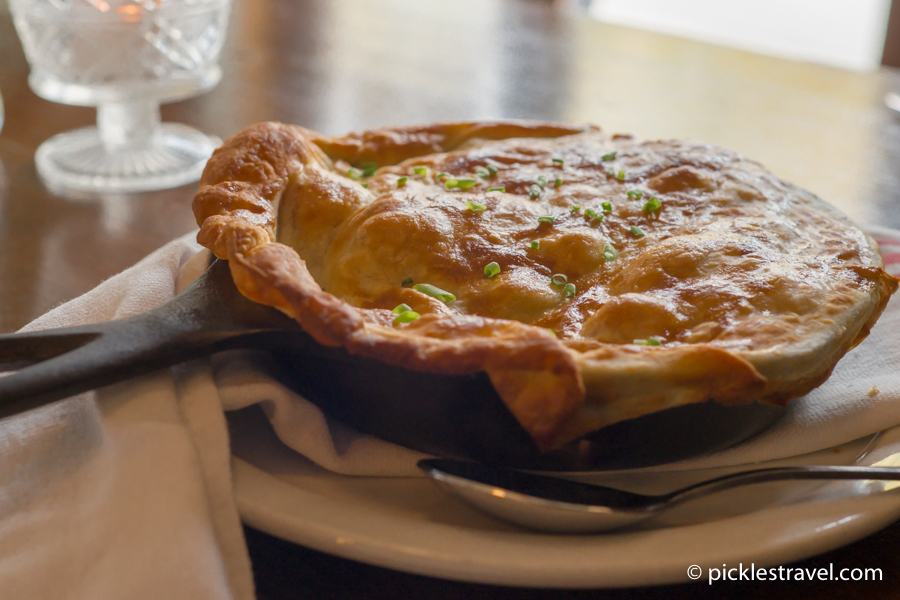 If you do plan on sticking around to eat- I highly recommend the chicken pot pie. Perfect comfort food with huge pieces of delicious rotisserie chicken, carrots and celery. Topped off with a buttery pastry and you
You definitely won't be leaving hungry (I know I didn't) The only problem is convincing yourself to break through the beautiful crust and start eating!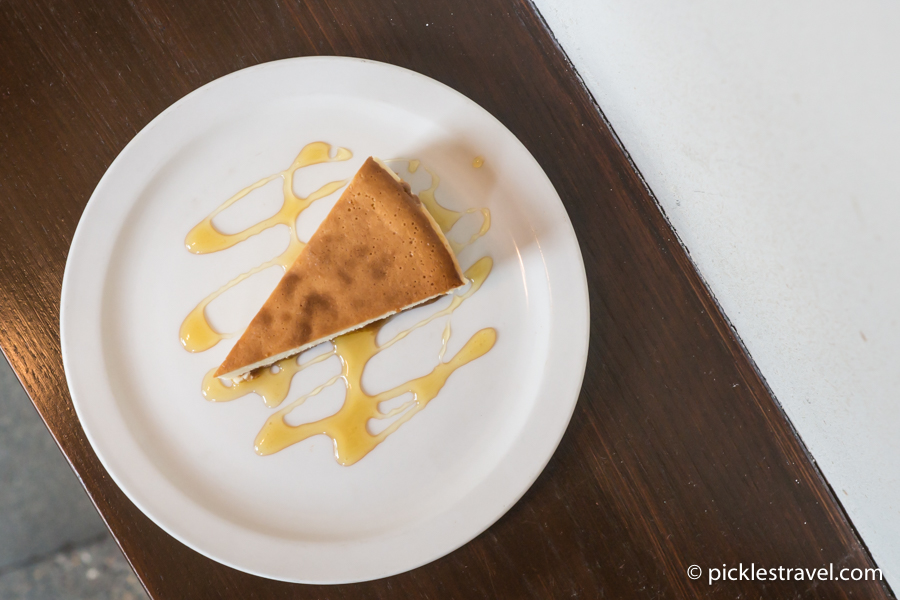 You might want to make room for the ricotta cheesecake dessert. It may not be gorgeous, but what it lacks in looks in makes up tenfold in flavor. Just a hint of rosemary in the ricotta cheesecake and a shortbread crust placed on top of a healthy serving of Beez Kneez honey and you won't put your fork down until you've finished (and maybe not even then)!
Don't have time to sit down and order off the menu?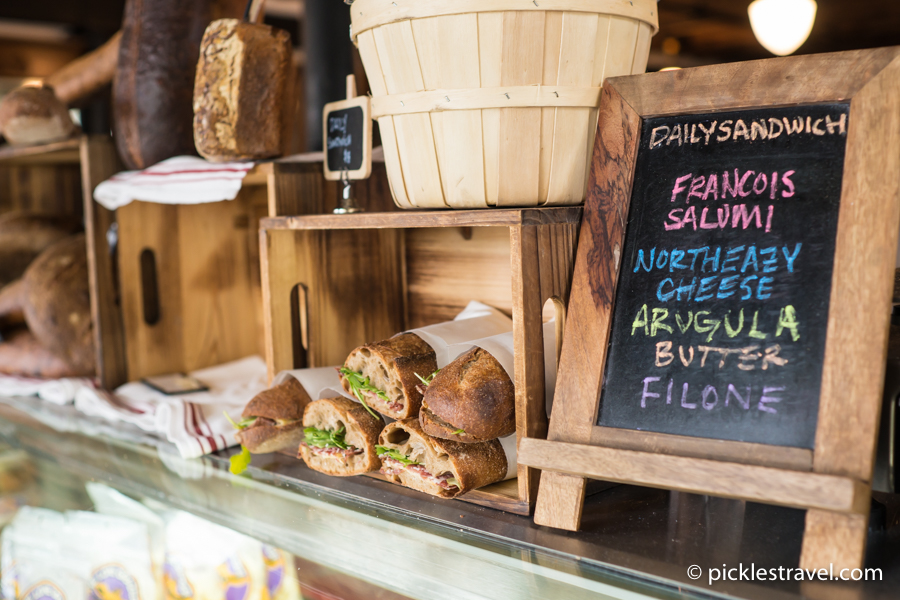 They also have a grab and go deli-style sandwich layout. Grab a loaf of bread, some cheese and meat, or one of the pre-made sandwiches for all the delights from the meat and cheese plate- just on a sandwich!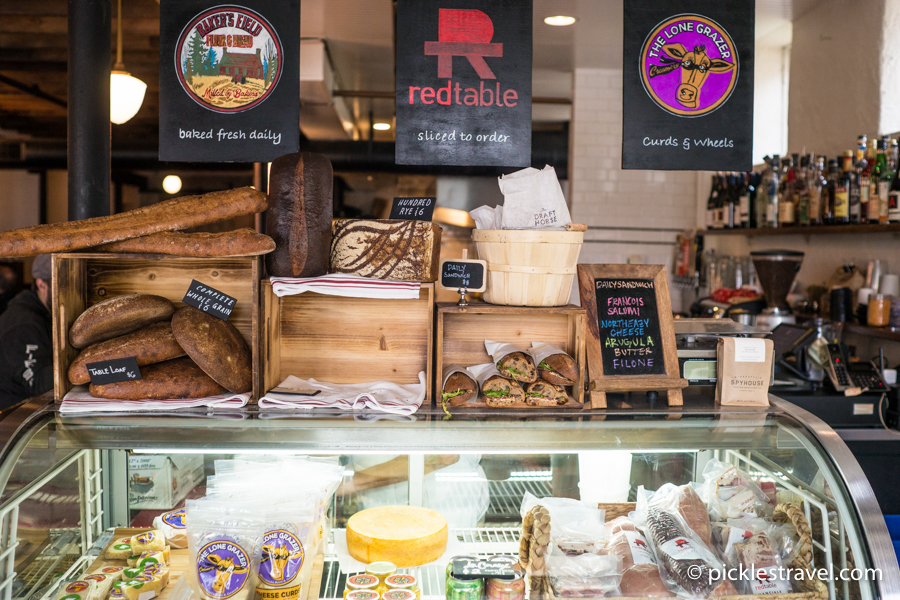 The history of the building at the Draft Horse also makes it incredibly unique. The building originated as a veterinary stable for horses (thus the name) in the early 1900s. They have horse ties on the walls as remnants of that era and as you're eating your local fare it's easy to imagine that time period- when everything was made locally and from scratch…