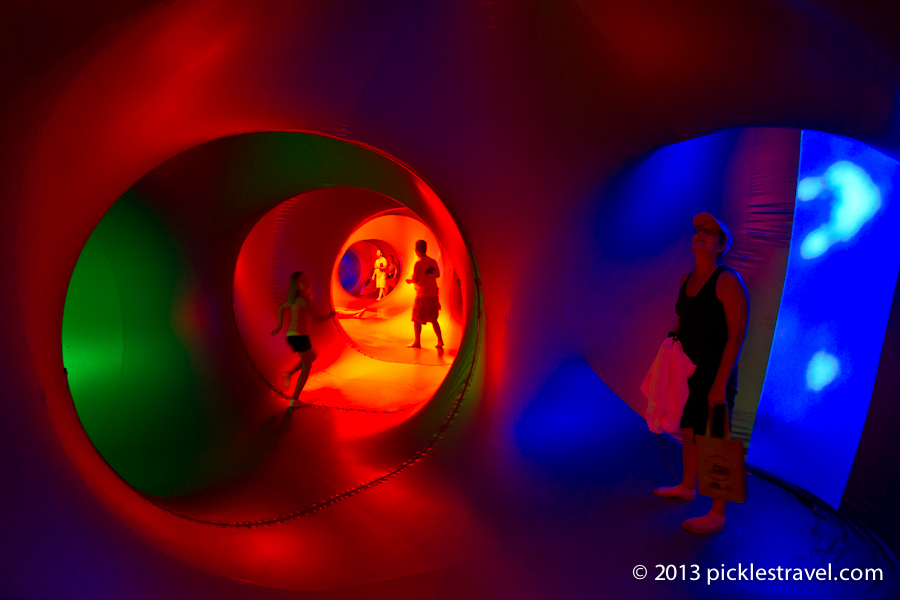 Exxopolis: a "maze" of color and light and a completely different perspective from every angle. It's the Architect of Air's Luminaria and it's at the Minnesota State Fair where you can enjoy it over this Labor Day Weekend!
The "sculpture" is created by colored plastic that is illuminated only by the light shining in from outside, through the colors. People can walk through and explore the maze of rooms, which is complete with halls, pods and even a "tree", where you can sit and take in the wonders.
Cupola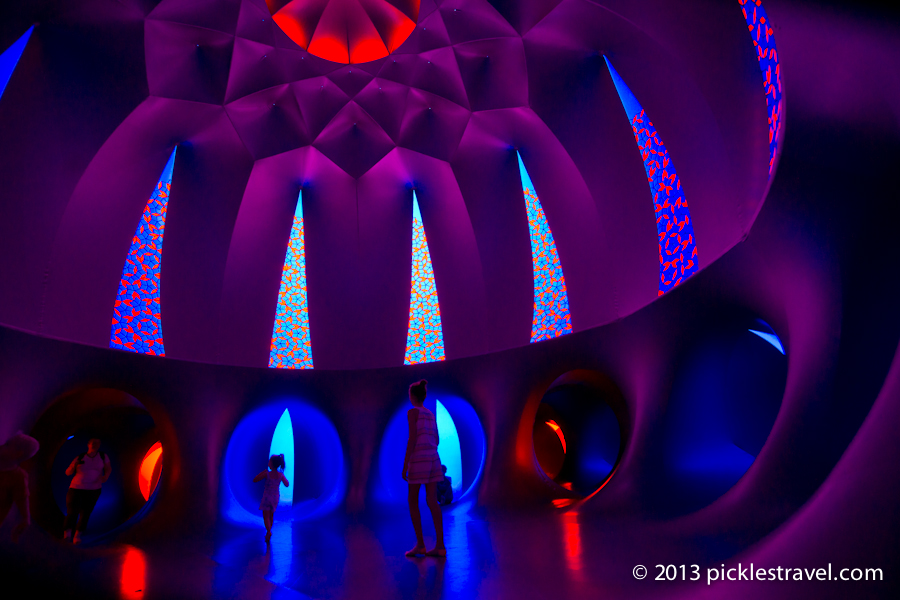 The principle room is the Cupola, which has a "stained glass" window affect in its vaulted ceilings.
My favorite room, hands down is the Tree Room– A big Red room with a beautiful "trunk" rooting up through the middle of it. It's a sight to behold- it's bright, almost to the point of hurting your eyes, and it's impressive as can be. To imagine that this is all the result of plastic being glued together.
Colored Domes and Halls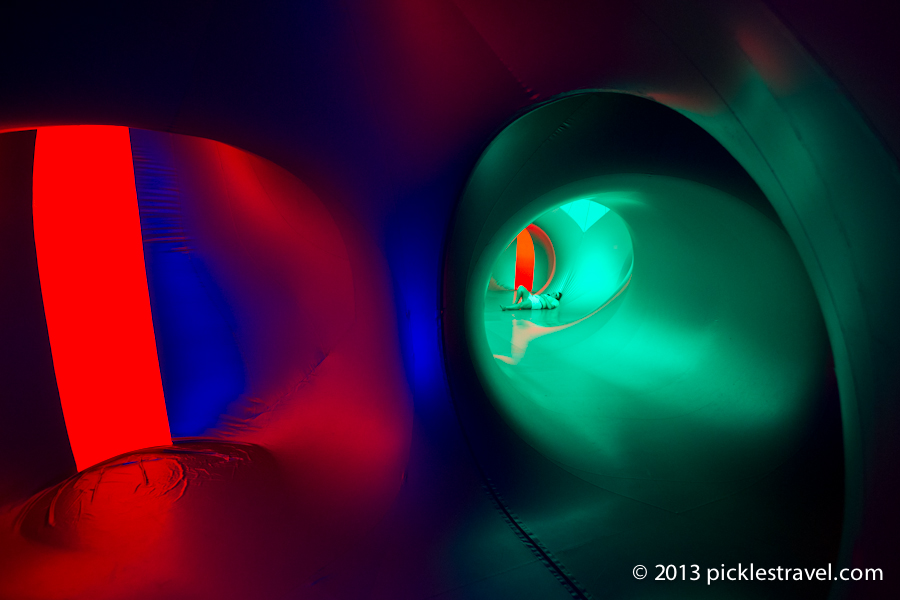 Each room its own color- Red Dome, Blue Dome and Green Dome and each is connected by colorful hallways that share the colors of the surrounding rooms.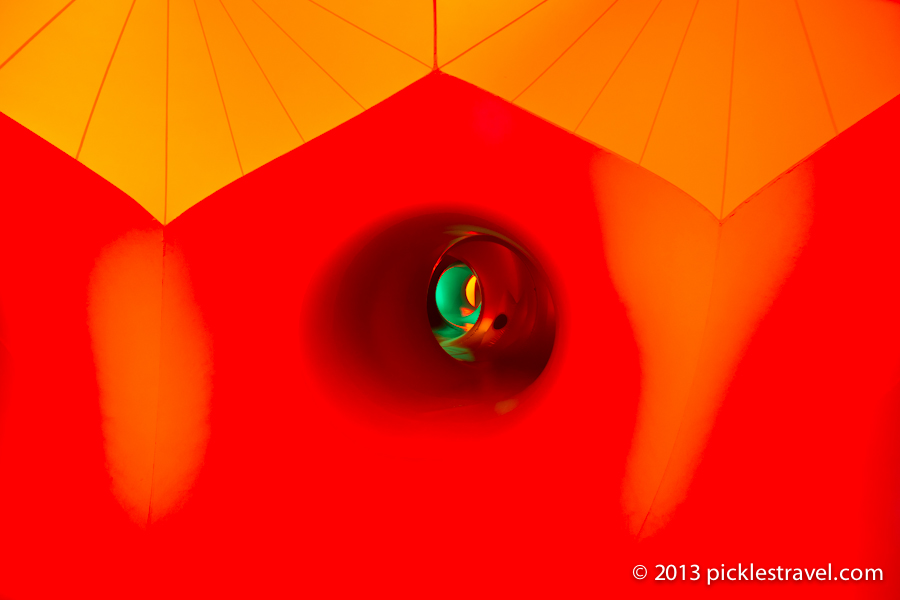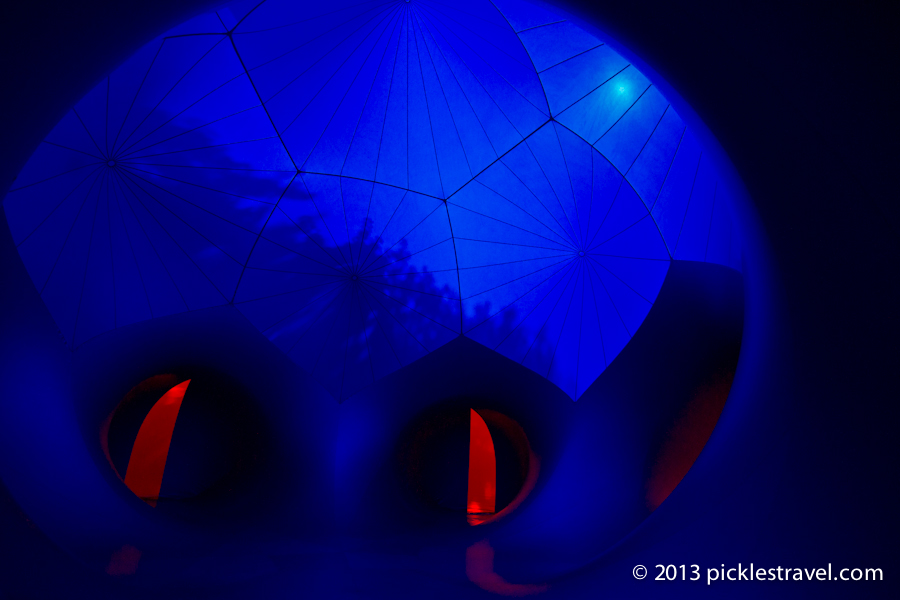 I loved the textures that the sun and shadows played on some of the domes. Since there is no internal light- the entirety of Exxopolis is illuminated from outside light these shadows play a huge role in the individual experience- depending on time of day, sunny versus overcast, etc.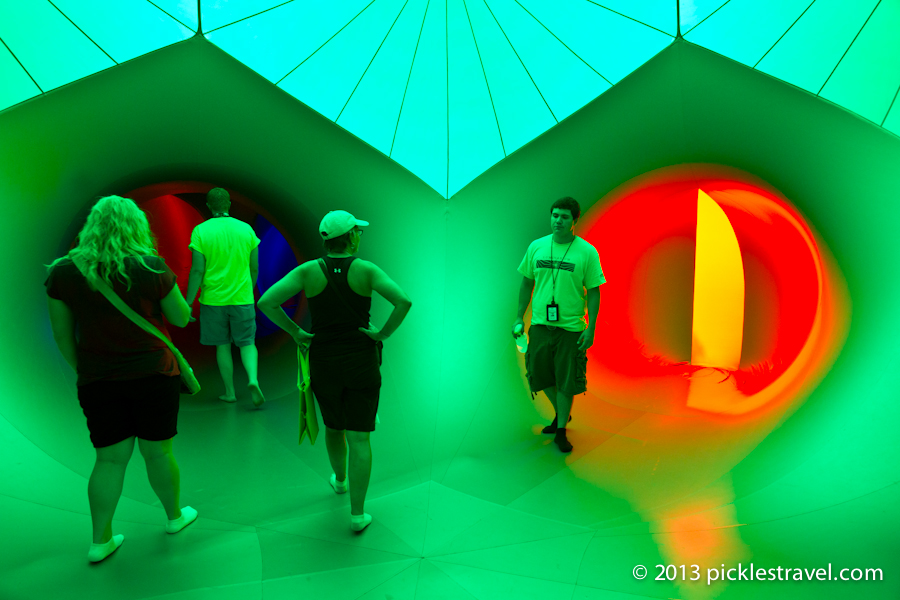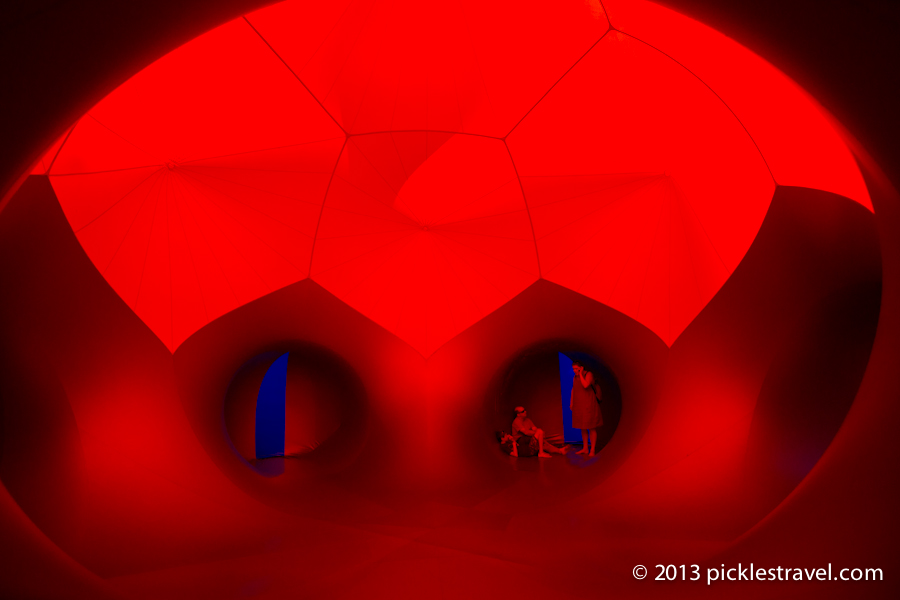 Join the newsletter
Planning your next Outdoor Adventure?
Get your free
National and State Park Checklist
of Minnesota
by clicking here!