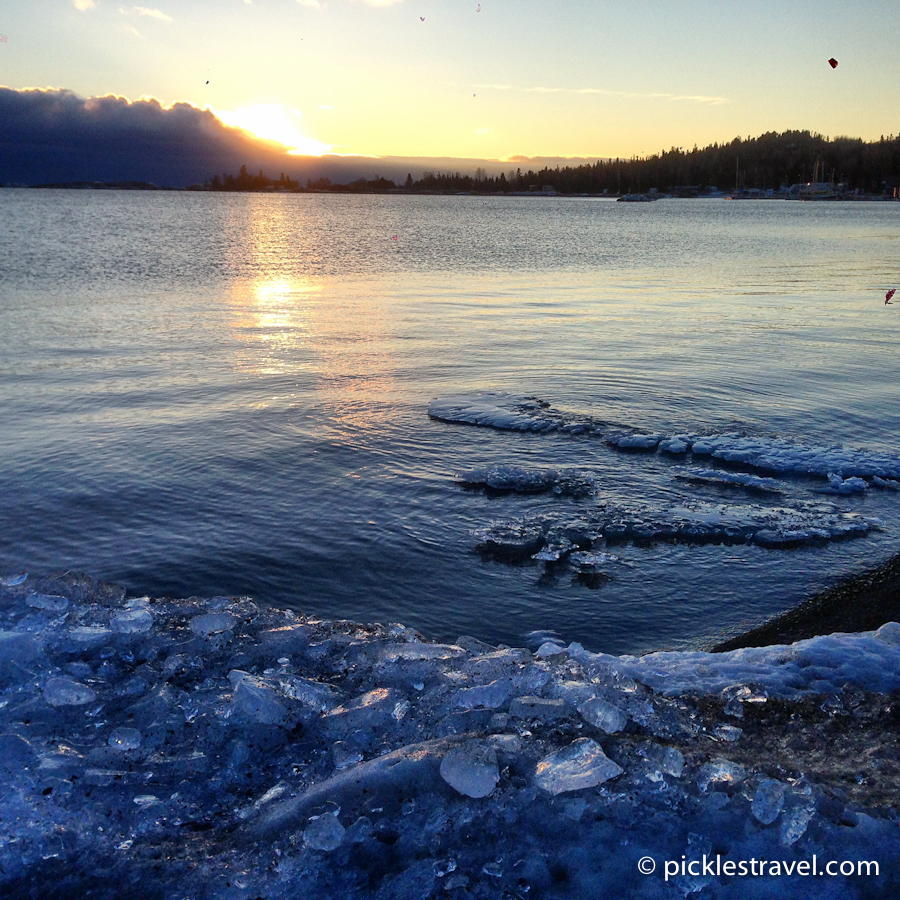 A week of delicious foods and beautiful scenery. A fantastic class on Sausage-Making and long walks along frozen river bottoms in Grand Marais, located along Lake Superior in the Arrowhead Region of Minnesota.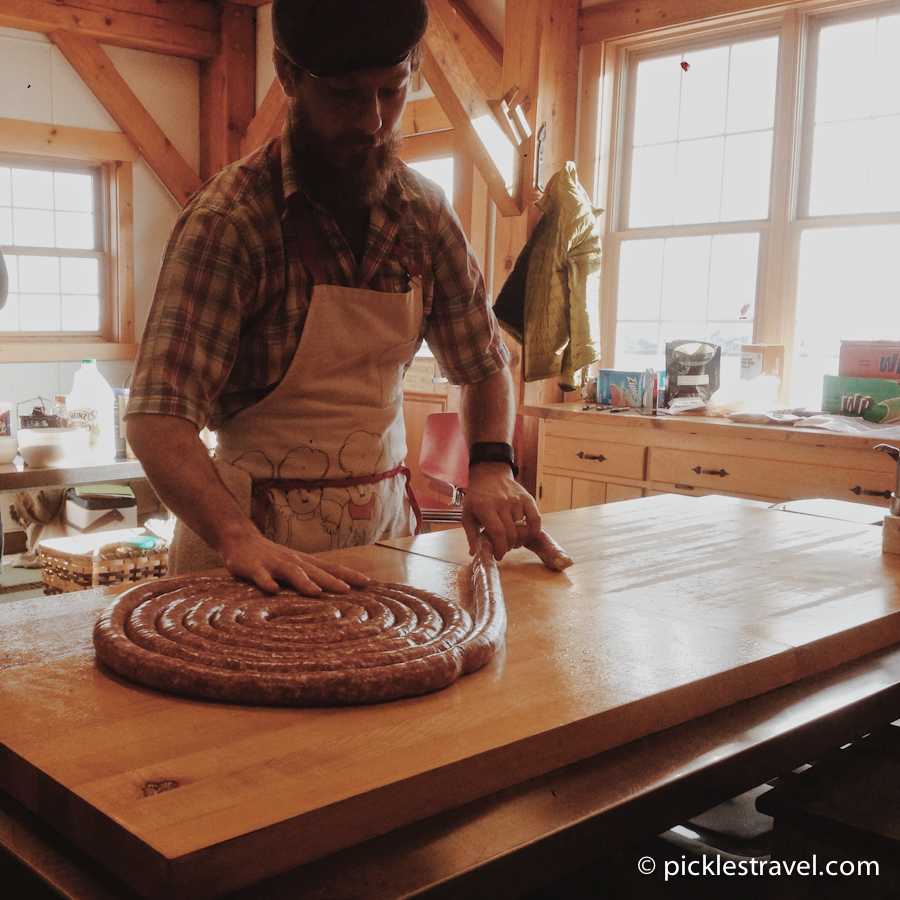 A class on sausage making at North House Folk School was the reason for the adventure north to Grand Marais. A 2-day class that involved everything from how to flavor different meats to grinding to casing. The class culminated with the production of chorizo, chicken breakfast sausage and a venison Moroccan sausage (made with venison that I brought from home)!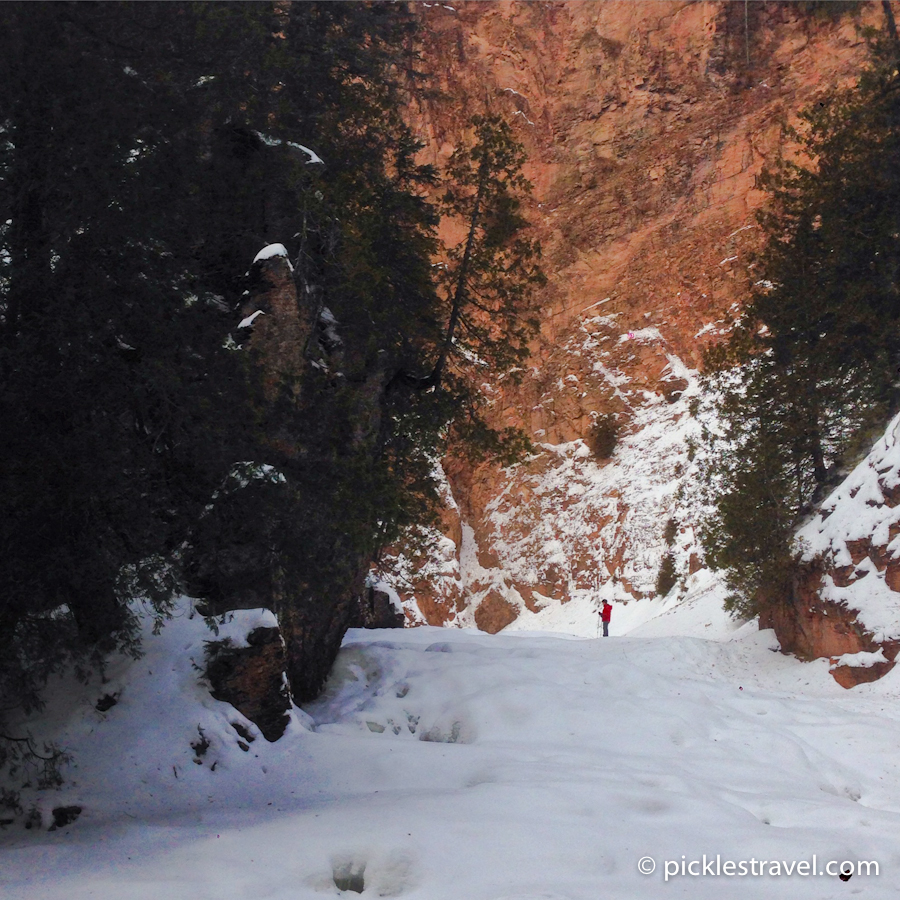 While there are always plenty of hiking trails to pick from in the Grand Marais region, from the Lake Superior hiking trail to the Gunflint, the winter provides its own element of fun walking paths. The rivers that are treacherous in the summer freeze over and become extraordinary adventures up close and personal with cliff walls that you'd normally only see from above.
Devil Track River is pictured above. It has the deepest canyons in the entire state of Minnesota, so winter is perfect for getting up close and personal!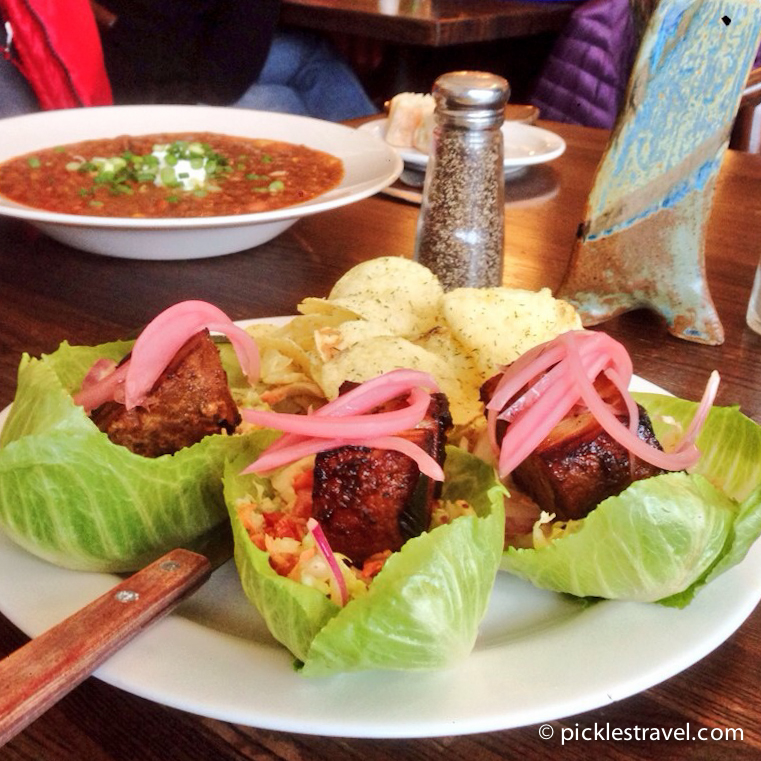 Long walks call for filling meals. The Crooked Spoon in Grand Marais was open for lunch and, as always, delivered on a gourmet meal full of flavor and creativity. The Pork Belly Lettuce Wraps are pictured above. A nicely crisped pork belly with pickled onions and an Asian slaw medley set nicely in a leaf of lettuce that you can eat with your hands- if you so desired. Get them- your belly will thank you.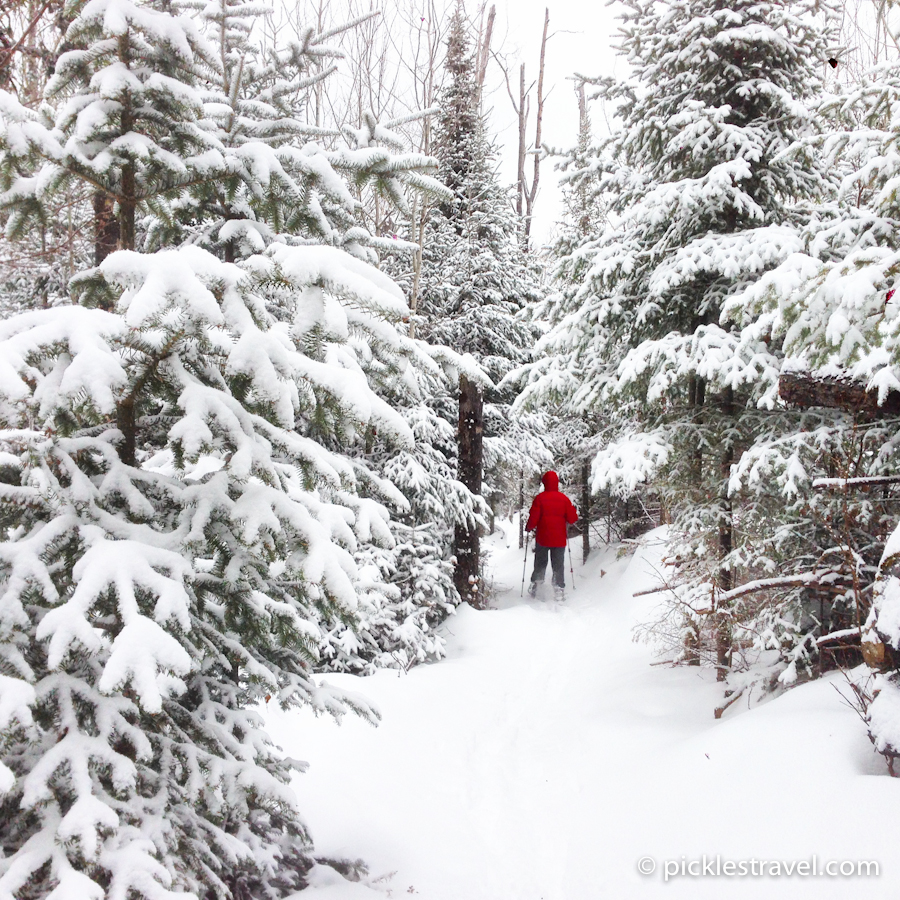 A fresh coat of snow made for a rather luxurious walk on snowshoes through the Pincushion Hiking Trail on top of Pincushion Mountain, overlooking Grand Marais. If you get out soon enough after the snow stops you may be fortunate enough to beat the groomers- It's like a little slice of heaven.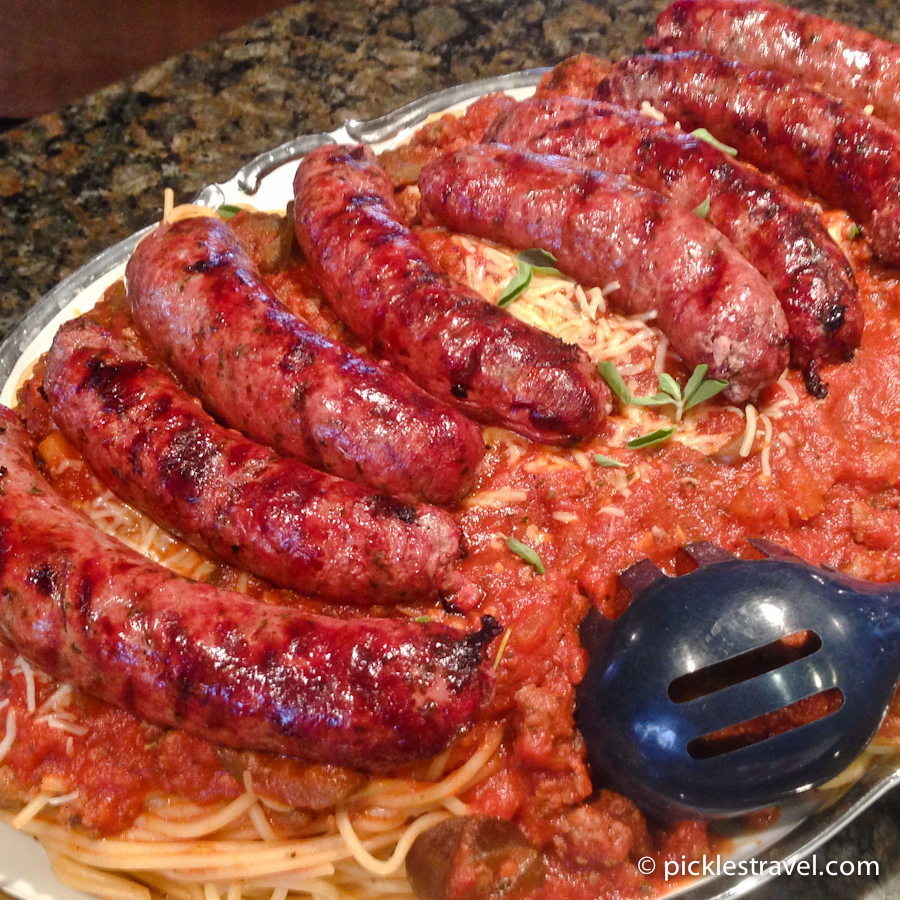 Remember that Moroccan Venison Sausage I told you about? Well it had to be taste-test approved by everyone else once I got home. So we had an Italian-themed dinner party in which the sausage was the star. (I should mention that the Moroccan Sausage called for 3 cups of parsley more than I added to it. This made it way more versatile than a standard Moroccan Sausage. It probably also made it such that I shouldn't be calling it Moroccan, but that's what I'm going with for now.)
And finally. My instagram highlight of the week was being featured on the @explorminnesota instagram page, next to 7 other incredibly talented Minnesota photographers!
Join the newsletter
Planning your next Outdoor Adventure?
Get your free
National and State Park Checklist
of Minnesota
by clicking here!