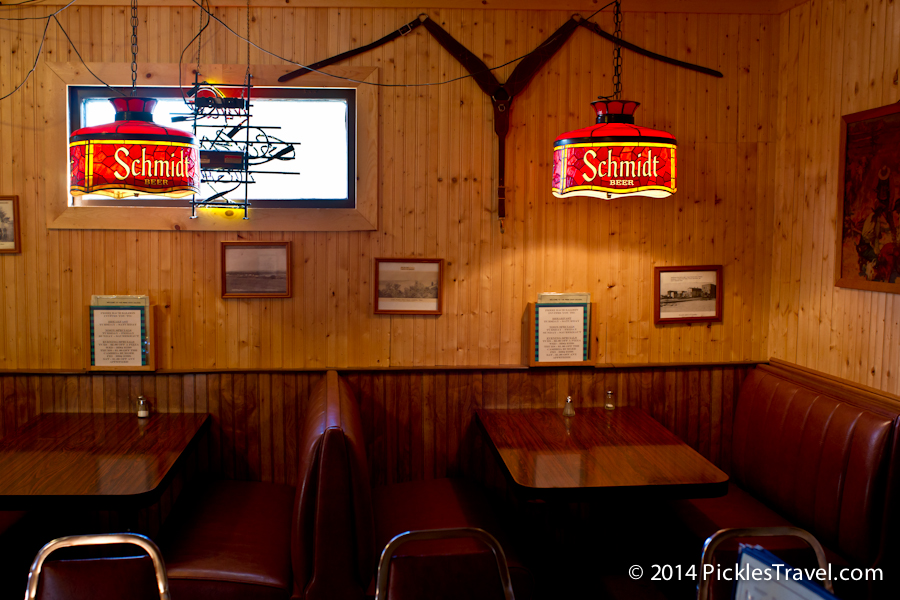 You never know what you're going to find when you pull off the road in a small town, to their small town bar. Sometimes it's just what you'd expect- a small, unkempt dive with a bunch of unhappy people, but sometimes it's the unexpected treasure that you'd hoped to find. Cambria Township, population 271, has just that bar; the Preri Bach Saloon and Grill. It may still be a dive, but this hole-in-the-wall "saloon" and grill has fantastic "bar food" and is the kind of off-the-beaten-path treasure that only the locals know about, whose burgers and onion rings are worth the long drive out from Mankato or New Ulm to visit.
Preri Bach Saloon and Grill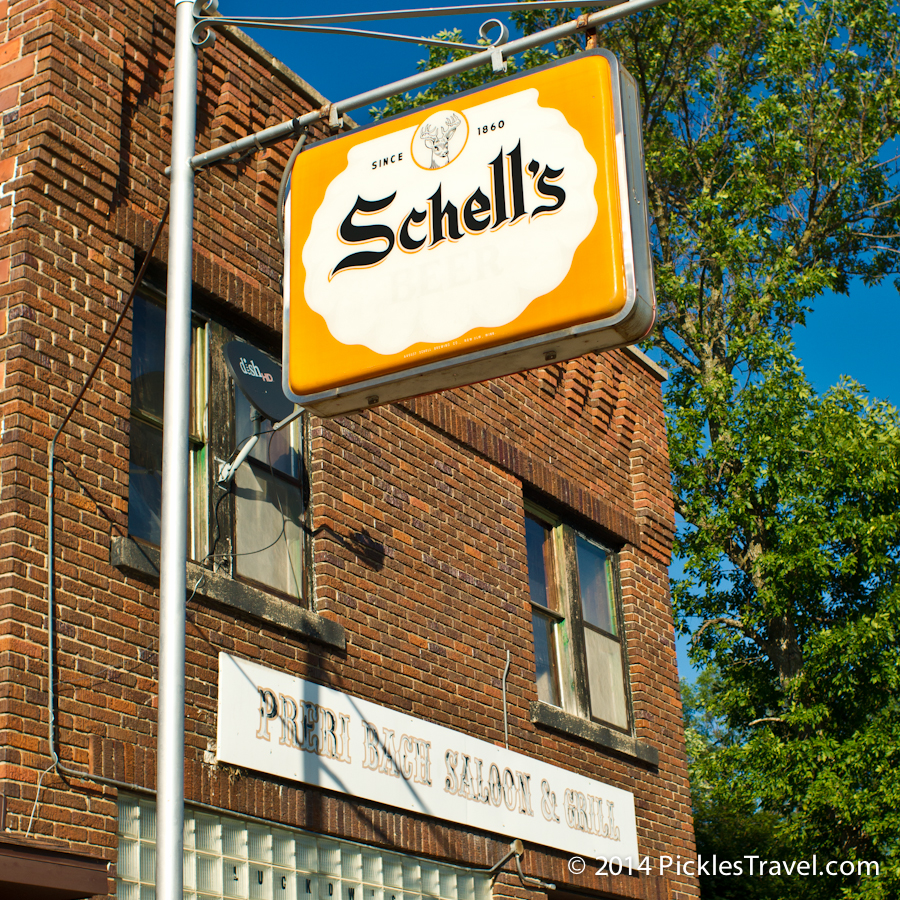 The Preri Bach Saloon and Grill, formerly the Cambria Bar and Gril, and still referred to as such by many a person, although the name change happened over 15 years ago, is definitely a bar, and it serves bar food, but that's where everything changes. The food is great, the people are friendly and the beer is cheap. Just note that they don't take credit cards so bring cash!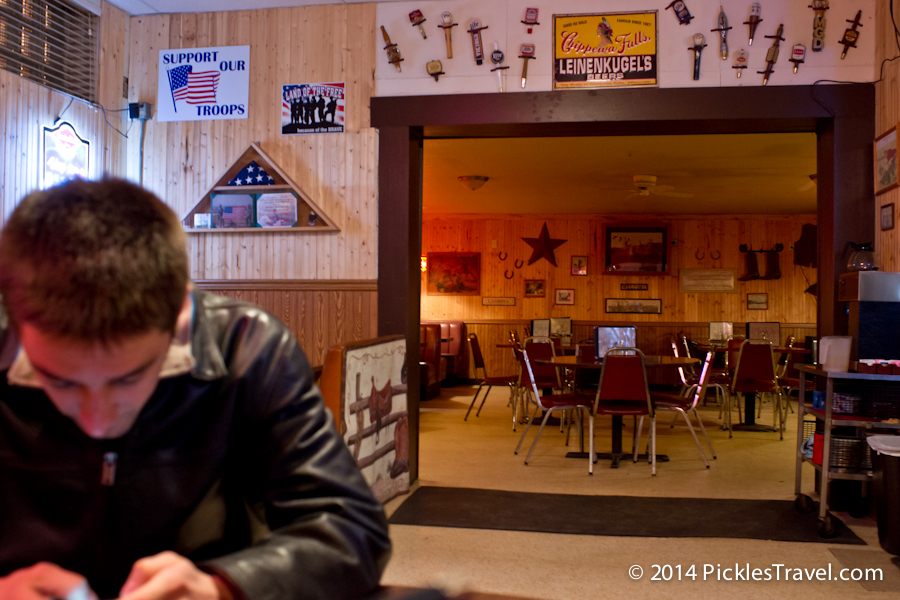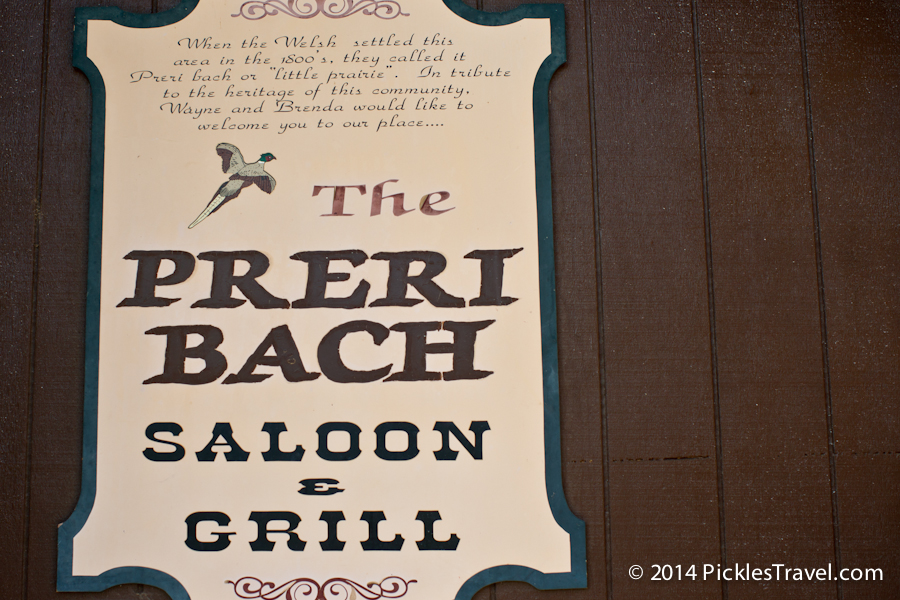 The name for the Preri Bach comes from the Welsh heritage of the area. According to the signs that greats your entrance, the Welsh called this area of Minnesota preri bach because it means "little prairie". It's definitely located in the prairie, though I don't know if it's all that 'little', but either way, it's a beautiful tribute to an area of largely Welsh descent.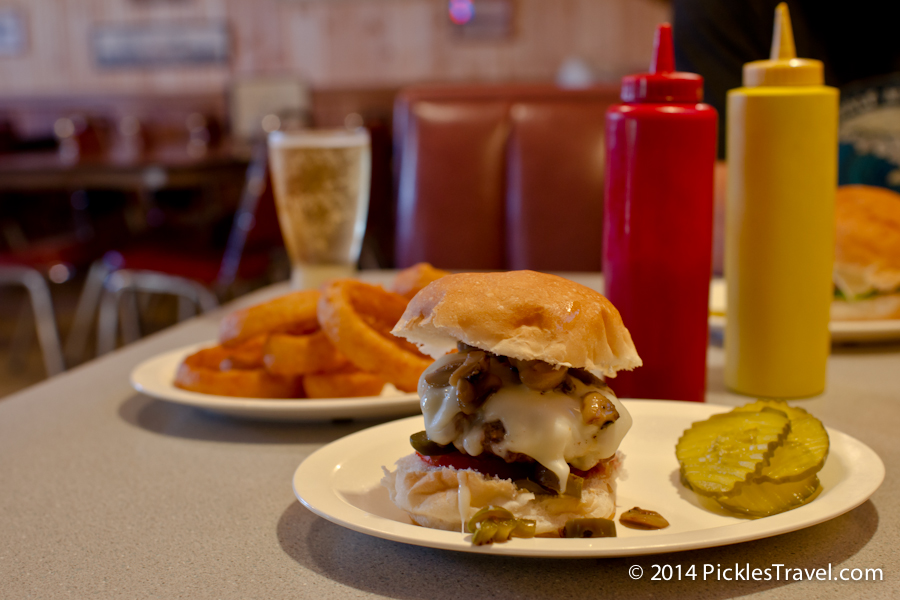 The Burgers.
The Cambria burger is 1 lb. of delicious hamburger, coated with whatever toppings you want. The mushrooms and jalapeños are pretty much givens on my burgers, with a large pile of pickles, of course. The Skinny burger, pictured above, is it's equally delicious cousin, just without quite as much meat.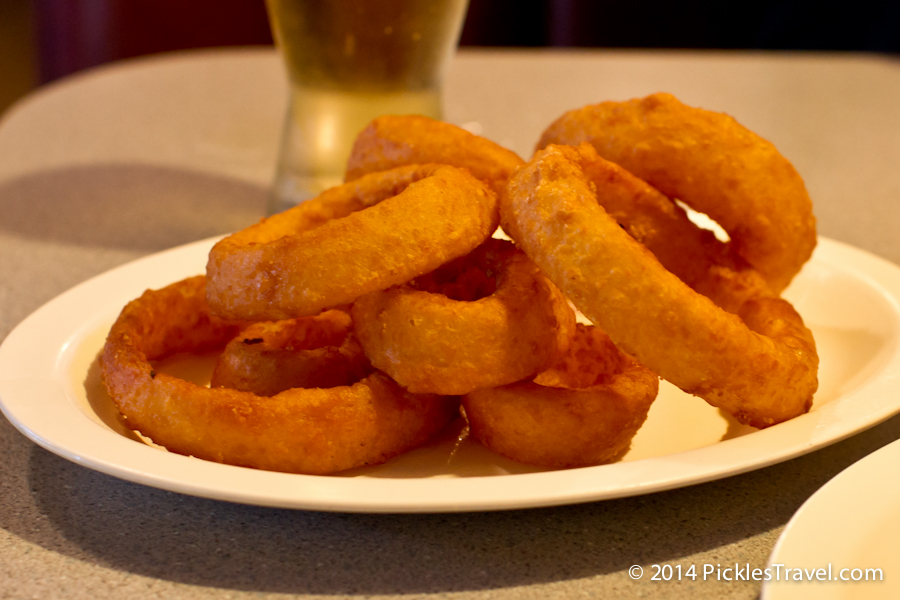 The Onion Rings.
Made with real onion. Thick, wonderful rings of real onion, with a thick dough coating makes them hand's down the best onion rings I've ever eaten. I'm sure they' re the best in the state of Minnesota.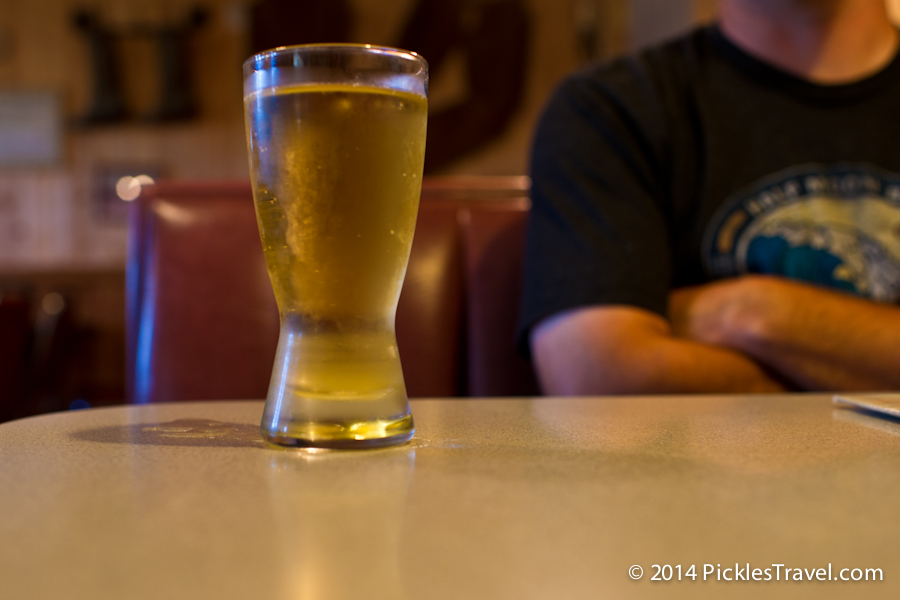 The Beer.
A 3.2% alcohol, the beer at Preri Bach goes down easy, and cheaply. Drinking here won't hurt the pocketbook, that's for sure. If you want something a bit stronger you can bring your own liquor and buy a soda with which to mix it!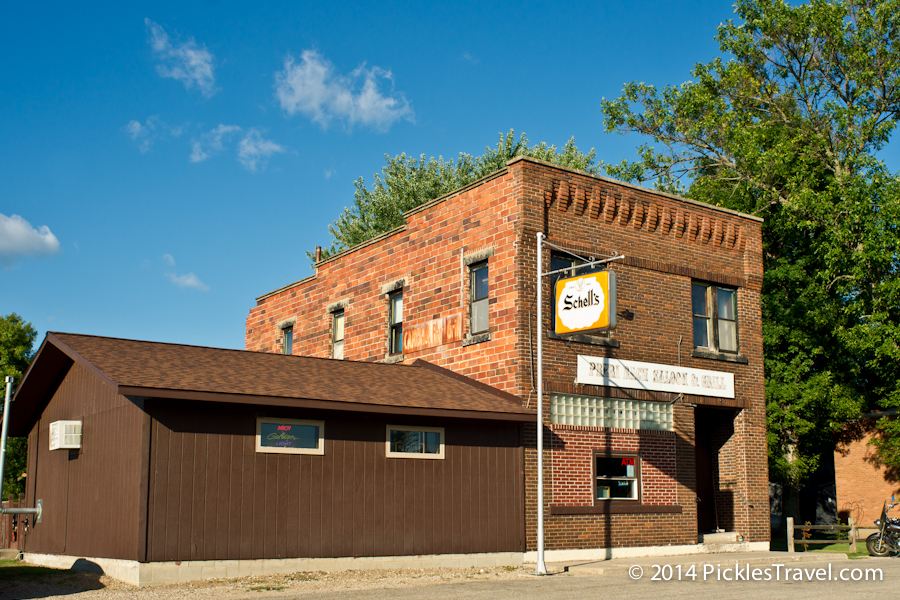 How to get there:
From Mankato: Take Hwy. 169 southwest out of the city. Turn right onto Highway 68 and follow for 18 miles. Turn right towards Cambria and cross the railroad tracks. The Preri Bach will be to the left and is one of the few buildings on the main street.
From New Ulm: Take Hwy. 68 east out of New Ulm for 6 miles. Turn left into Cambria. Preri Bach will be on your right as you cross over the railroad tracks.
The Preri Bach's address is confusing, as it's technically a New Ulm address, although it is several miles away from New Ulm: 116 Main St W, New Ulm, MN 56073
They are not open on Mondays. Wednesday and Friday nights are all-you-can-eat rib nights and the place fills up. If you're going for a burger, arrive early and order quickly!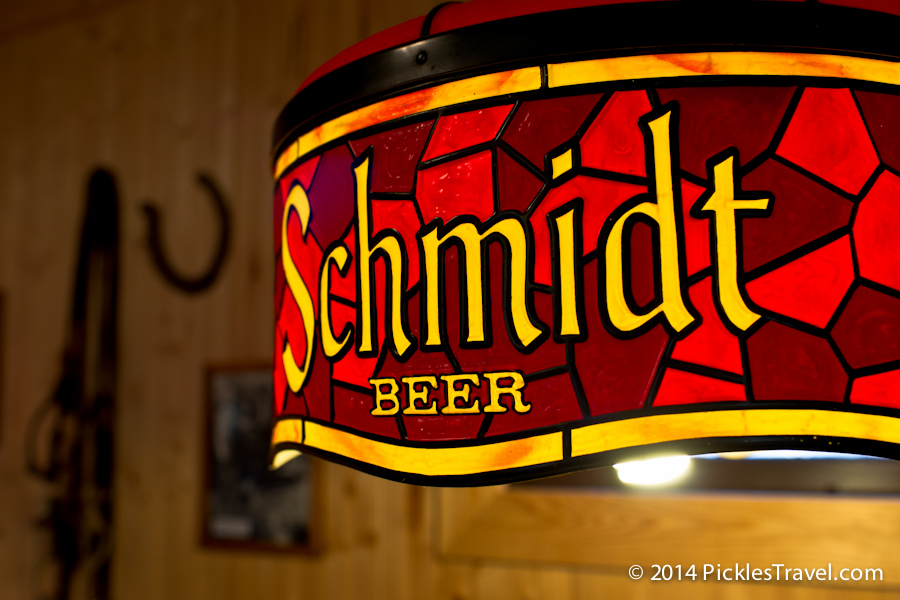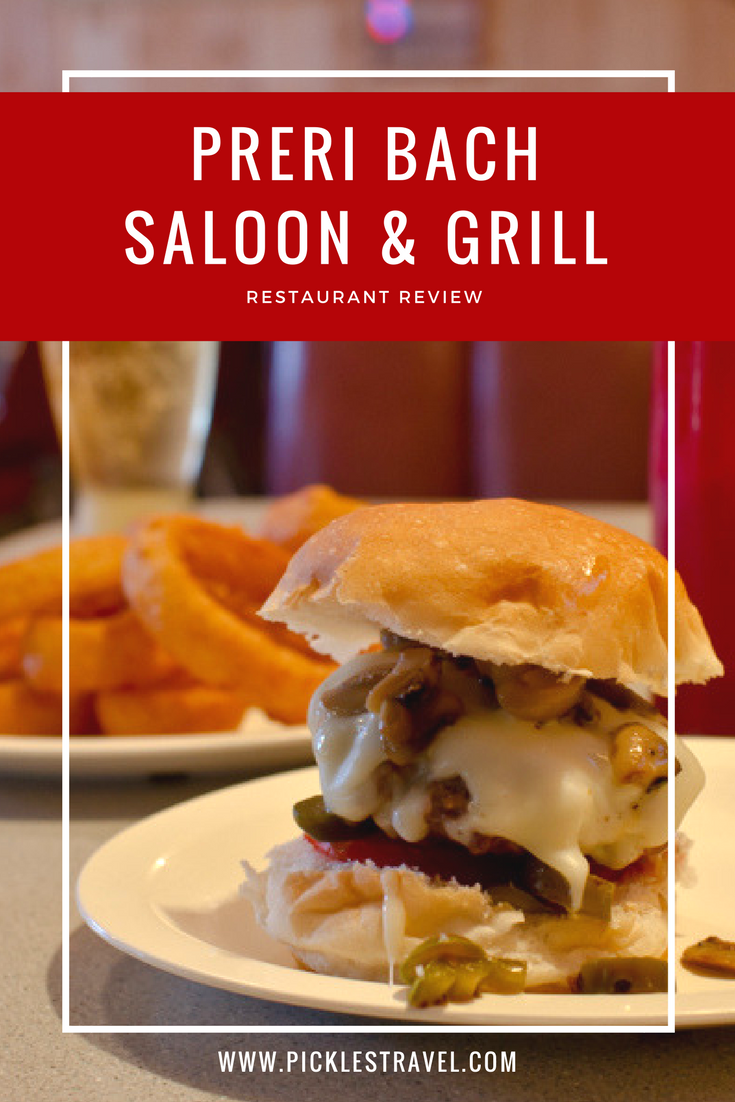 Find more great Minnesota Restaurants here!
Join the newsletter
Planning your next Outdoor Adventure?
Get your free
National and State Park Checklist
of Minnesota
by clicking here!