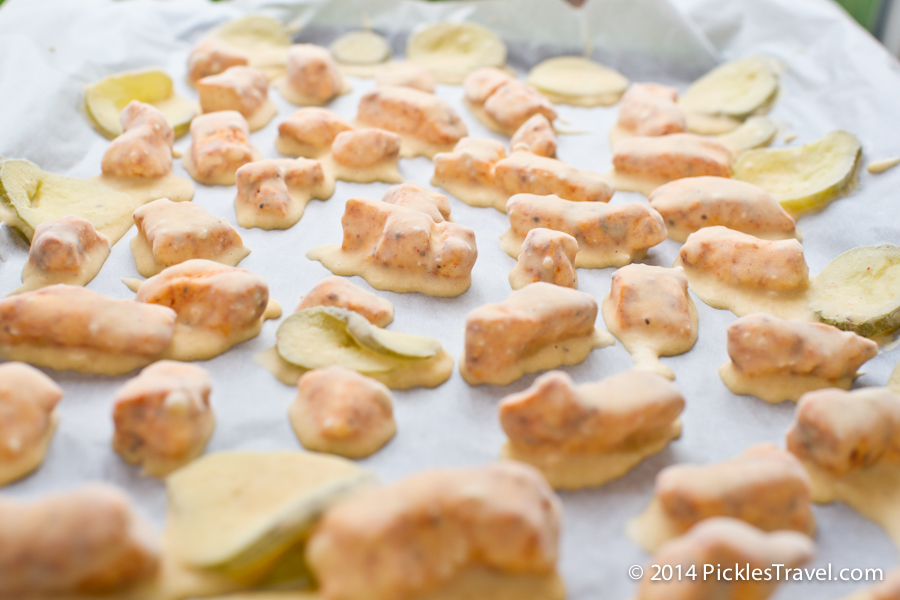 Ever feel like bringing the state fair home to you? Having a little bit of fried food goodness without having to deal with the crowds of people? Now you can with this great recipe for fried pickle slices and cheese curds.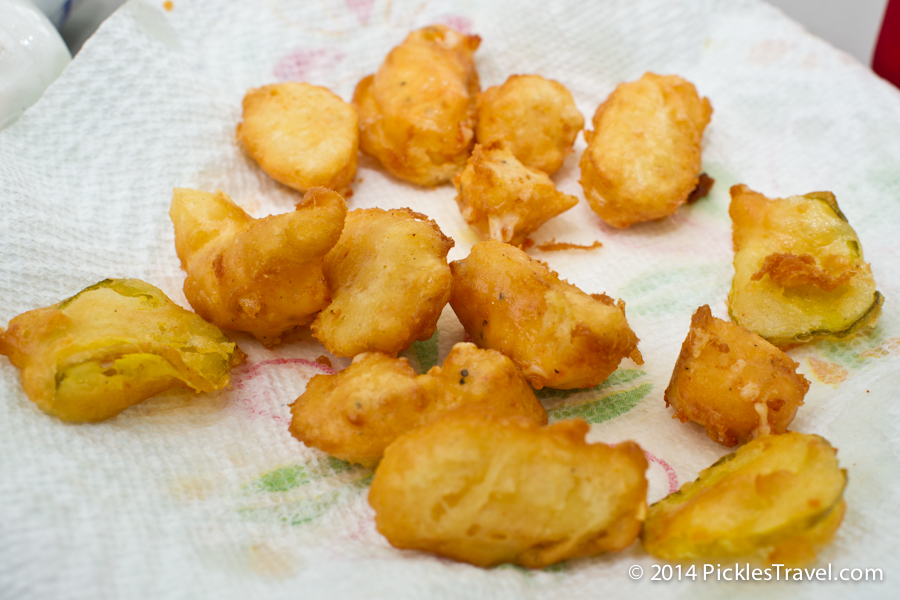 Fried Pickles and Cheese Curds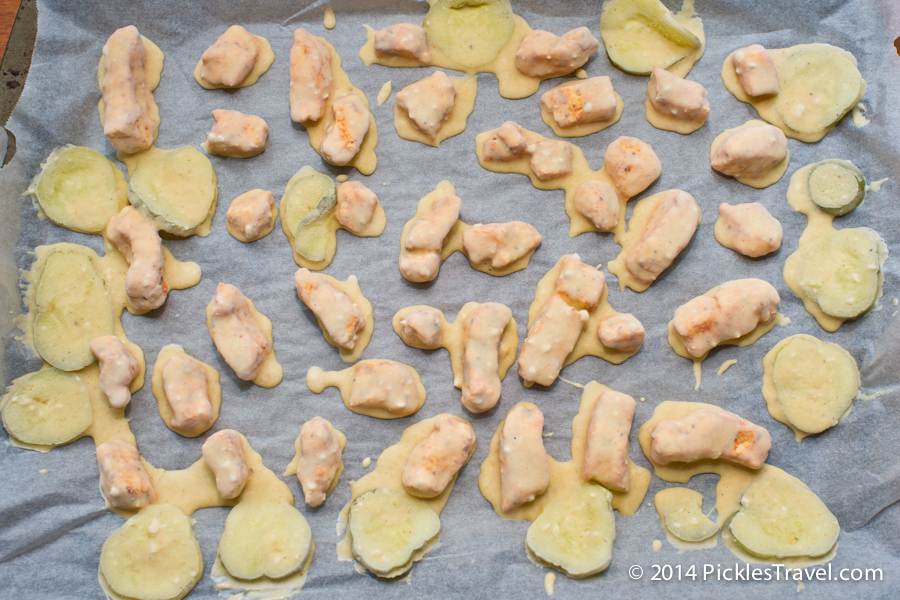 Coat your cheese curds and pickles in the batter below and allow to sit and freeze for half an hour. If you don't the cheese will melt too quickly once it touches the hot oil, and you will end up with a sticky mess and one big lump of greasy cheese. I've seen it happen- it's not pretty.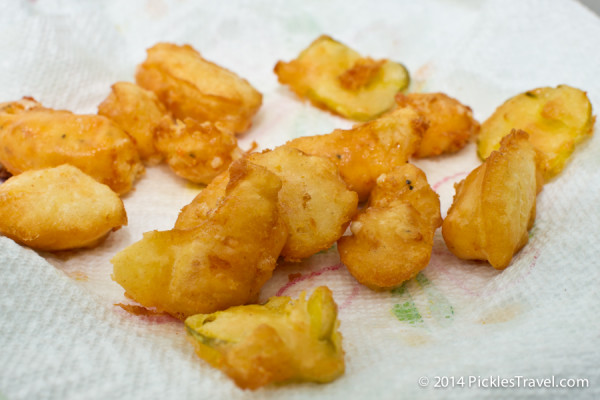 | | |
| --- | --- |
| | |
Mix together frying batter ingredients. Dip pickles and cheese curds into batter, making sure to completely coat them.

Place battered cheese curds and pickles on a pan and put in freezer for 20 to 30 minutes. Freezing the cheese keeps you from losing it all when placed in the hot oil- or worse; having it all become one big fat blob of cheese.

Start heating oil to 350 degrees.

Once oil is heated and cheese has sat in the freezer long enough you can fry them. Split the cheese curds and pickles into smaller batches for a more successful fry.

Fry for no longer than 2 minutes at 350 degrees, faster if they look done.