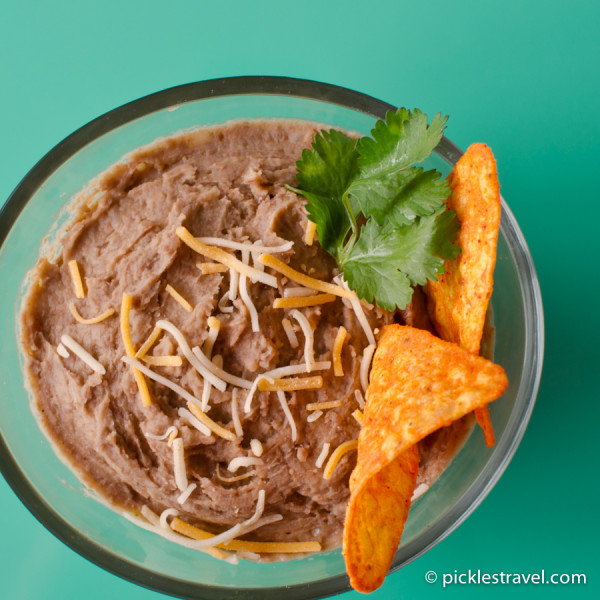 | | |
| --- | --- |
| | |
Sort through the pinto beans, picking out any that have gone bad. Place the rest in a large stockpot with the quart and a half of water. Add in the oregano, the quartered half onion and garlic cloves.

Bring water mixture to a boil over high heat. Lower temperature to low and allow to simmer for 1 to 2 hours or until the beans have softened. Remove sprigs from fresh oregano

Once beans have become tender start this step: In a large skillet melt lard over medium heat. Add diced 1/2 onion and stirring occasionally, cook over medium heat until onions have become transparent (about 7-10 minutes). *Note if lard is not available and you still want that hint of pork flavor, use 2 Tbsp. of bacon grease and the rest as vegetable oil.*

Add onion mixture to the stockpot of beans. Mix in salt, ground ancho pepper and cumin. Cook for 5 minutes over medium heat while mashing the beans. For a smoother puree place beans in a blender to "mash".

Most of the water should have been soaked up. If you want a runnier refried bean dish then add more water and mix in. If you want a drier refried bean then cook just a little longer- stirring constantly.