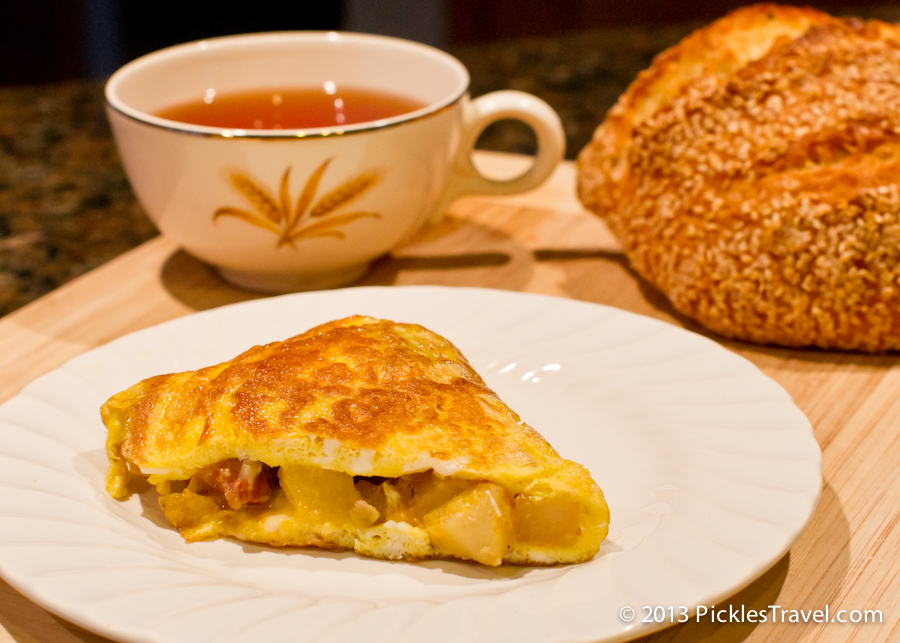 As part of my week dedicated entirely to eating leftovers "reborn" I am starting with the most important meal of the day: Breakfast. Not just any breakfast, but a big, delicious, hearty omelette breakfast.
To make a long story (recipe) short: Make a basic omelette and add in your favorite leftover ingredients.
Now here's the real recipe breakdown: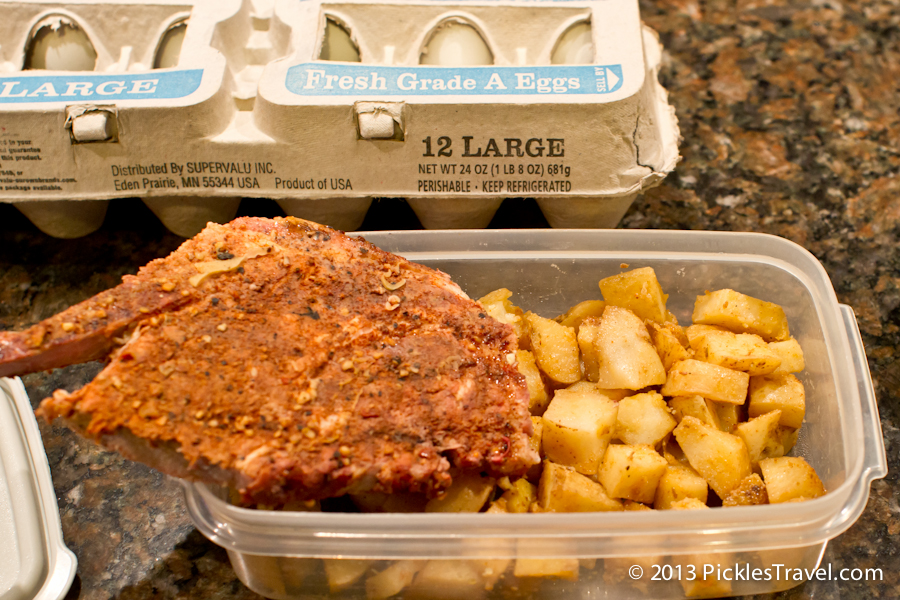 Ingredients:
(for a one person omelette)
2 or 3 Eggs beaten together
1 Tbsp. Butter
1/4 cup of chopped pre-cooked Potatoes
2 Tbsp. of chopped Steak – I used pork steak for this recipe
1/4 cup shredded Cheddar Cheese
Salt and Pepper to taste
Recipe:
1. Melt butter over medium heat in a single-serving sized pan. Beat eggs together. Once butter has melted slowly pour eggs into pan.
2. Roll pan to move eggs around and let sit for 3 to 5 min while bottom cooks through. Add shredded cheese, potatoes and meat and flip half of egg "tortilla" up over itself and the mixed ingredients to create a half circle. Cook on each side for another 2 to 4 minutes, or until the egg is completely cooked inside. Add salt and pepper to taste
3. Serve warm. Enjoy!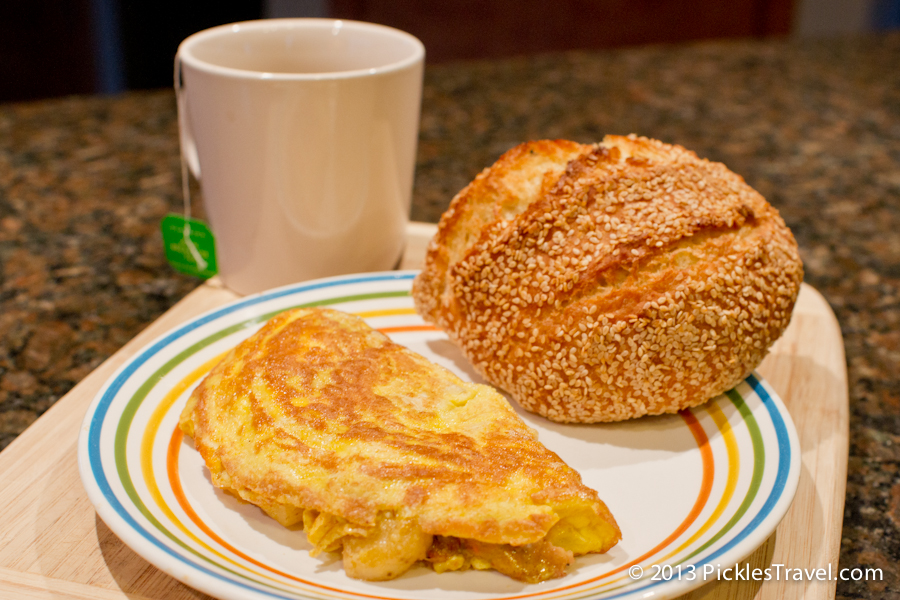 Join the newsletter
Planning your next Outdoor Adventure?
Get your free
National and State Park Checklist
of Minnesota
by clicking here!