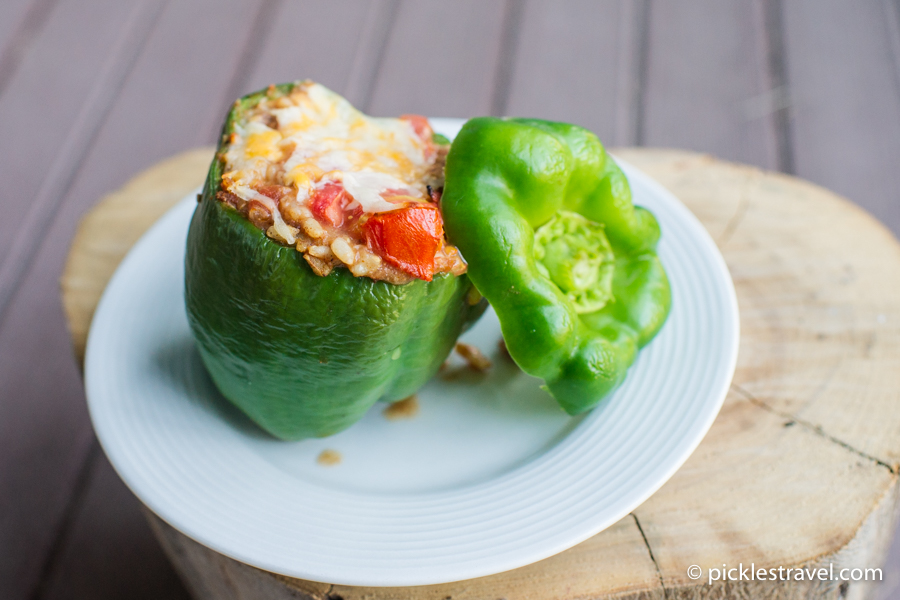 Gardens are bursting at their seams with vegetables across the rainbow spectrum. Stuffed bell peppers is a great way to use tomatoes, onions and peppers straight from the garden and to take advantage of that fresh flavor.
Stuffed Bell Pepper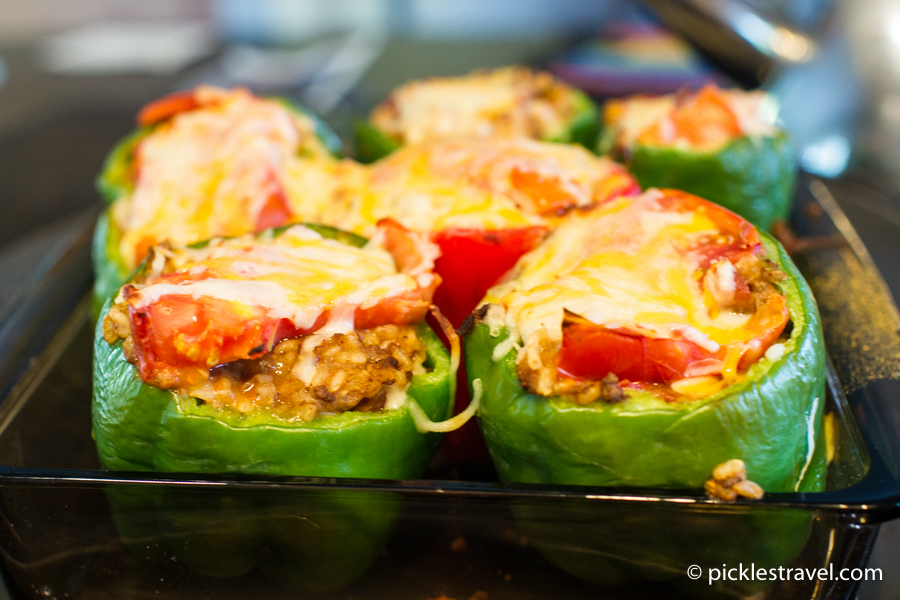 Making stuffed bell peppers is incredibly easy. If you have leftover Spanish Rice in your fridge it's as easy as cutting the top off the pepper, stuffing it with rice. Then topping it off with a tomato slice and some cheese and letting it cook in the over for 20 to 30 minutes.
Making Spanish rice will add about 20 more minutes to the process, but it's mostly down time while the rice cooks.
Note: Stuffed Bell Peppers can easily be made vegetarian by leaving the meat and lard out of the recipe.
When cooking the peppers you'll want to cook them until they start to shrivel a bit at the edges. A slightly undercooked bell pepper will hold it's shape better than an overcooked one. The texture of the pepper itself will be more crisp, so if you prefer your peppers very well done then cook until the consistency works for you.
Serve warm with some fresh, homemade applesauce and garlic roasted carrots from the garden!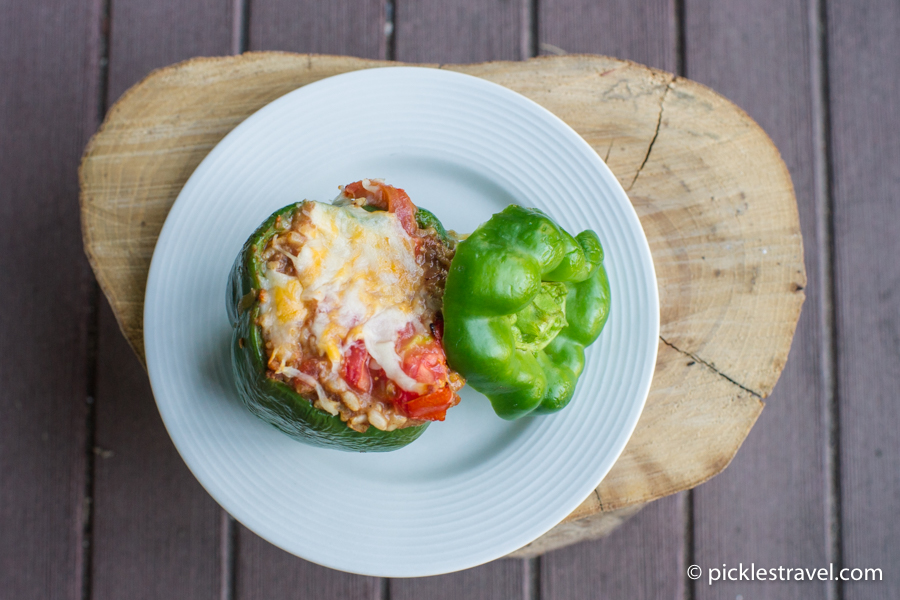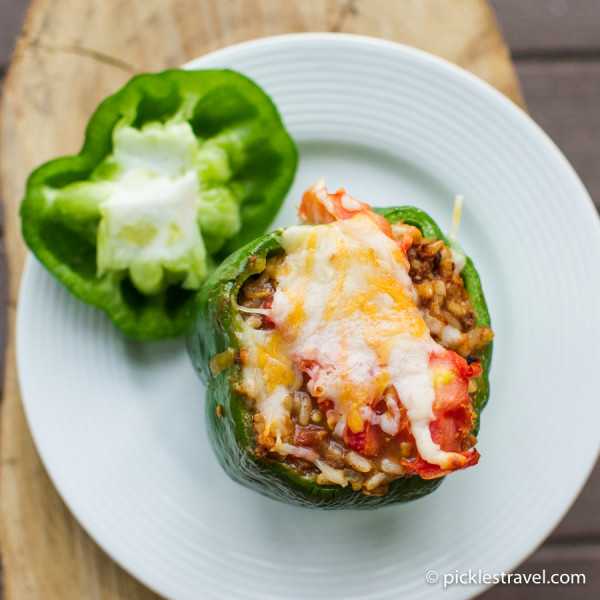 Preheat oven to 375 degrees Fahrenheit.

Heat lard or butter over medium heat in a frying pan. Add diced onions and cook until transparent. Add ground beef or turkey and cook until browned.

In a medium pan add cooked meat and rice together. Combine all other ingredients and cook over low heat for 10 to 15 minutes. Top with cilantro and serve warm.
Slice the top off of the bell peppers and scoop out seeds from center of pepper.

Depending on size of pepper put about 1/2 cup of cooked Spanish Rice in each pepper, or as much as will fit. Top with tomato slice and sprinkle on cheese.

Cook Peppers for 20-30 minutes or until cheese is golden brown and pepper is at the consistency you desire.
Join the newsletter
Planning your next Outdoor Adventure?
Get your free
National and State Park Checklist
of Minnesota
by clicking here!