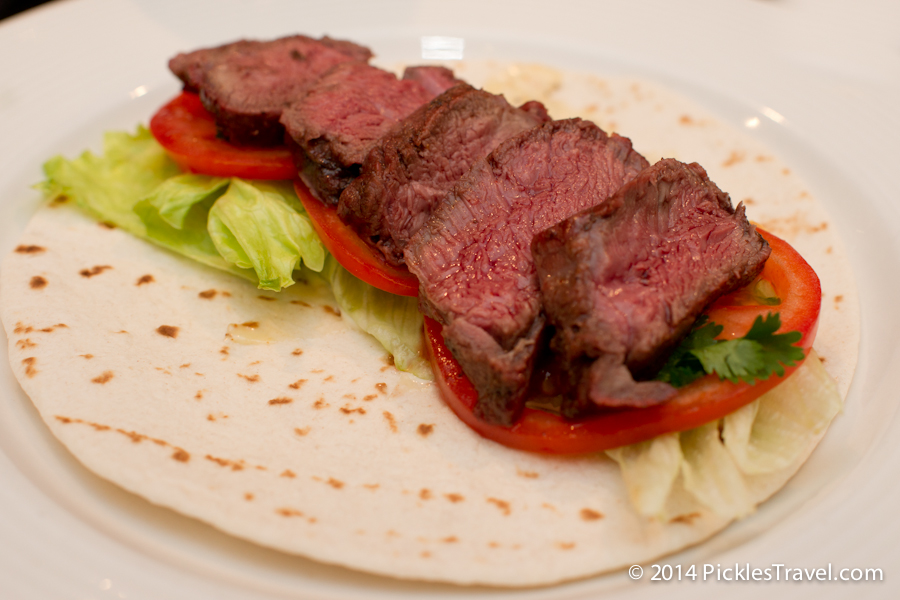 A full freezer of fresh venison meat means that I get to have some fun with flavors and experiment with this new venison steak recipe. The sweet flavors of a thick, sweetly flavored balsamic vinegar combine nicely with the robust flavor of the venison. The schwarma sauce then completes the flavors with its salty kick. A wonderful meal that can be enjoyed by all.
A local Minnesota restaurant, Olives, creates its own schwarma sauce and this month they are doing a contest to see how people can use their sauce in unique and different recipes. I absolutely love schwarma sauce, and since our freezer is overflowing with venison I thought that I should probably try and make a meal that highlighted both flavors. Thus the venison taco.
Mediterranean Venison Steak Taco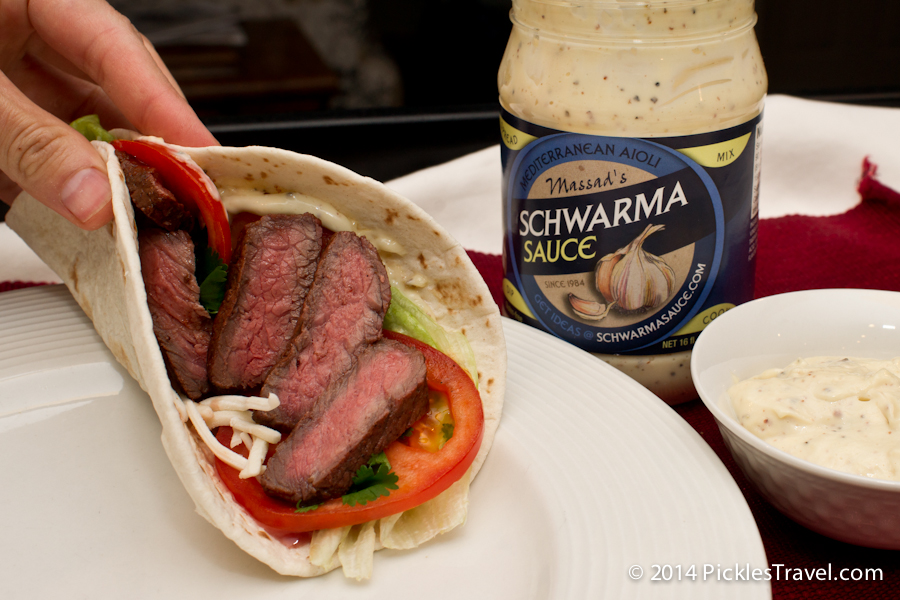 This venison steak recipe is more about assembling the ingredients than anything. Allowing your venison to marinate for the day before cooking is key to getting that hint of sweet balsamic vinegar to come through during grilling.
It's easier if you start to assemble the tacos right before grilling the meat- as you'll want to bite into your taco as soon as the meat gets off the grill as possible. Start with the schwarma sauce, then layer with lettuce, tomato, cilantro and cheese. Feel free to add any other ingredients you may like.
Grill the meat for about 7 minutes on each side at about 400 degrees F. Pull it off the grill and set to slicing. Serve your tacos warm and enjoy!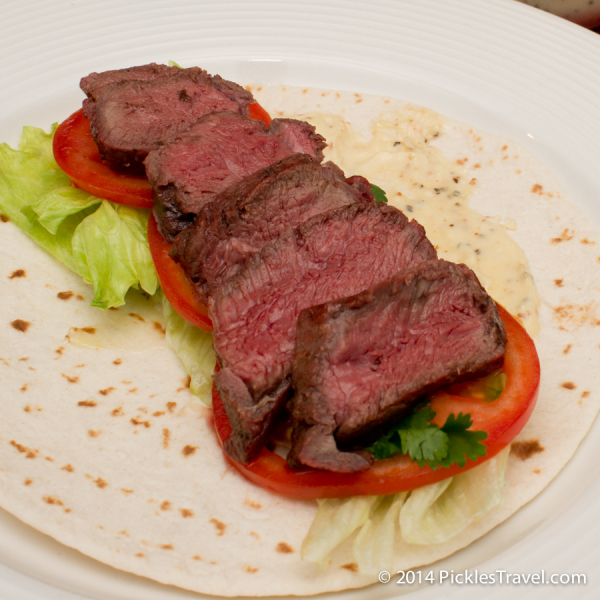 | | |
| --- | --- |
| | |
Mix blueberry balsamic vinegars, Creole seasoning and olive oil in a plastic bag. Place venison steaks inside and allow to marinade for at least 6 hours.

Heat grill to 400 degrees. Place whole venison steaks on grill and allow to cook for about 7 minutes/side. Remove steak from grill and slice immediately. For best results cook your meat no more than medium to medium rare.

Assemble tacos by layering schwarma sauce, lettuce, cilantro, cheese and venison steak slices. Serve warm and enjoy!
Join the newsletter
Planning your next Outdoor Adventure?
Get your free
National and State Park Checklist
of Minnesota
by clicking here!