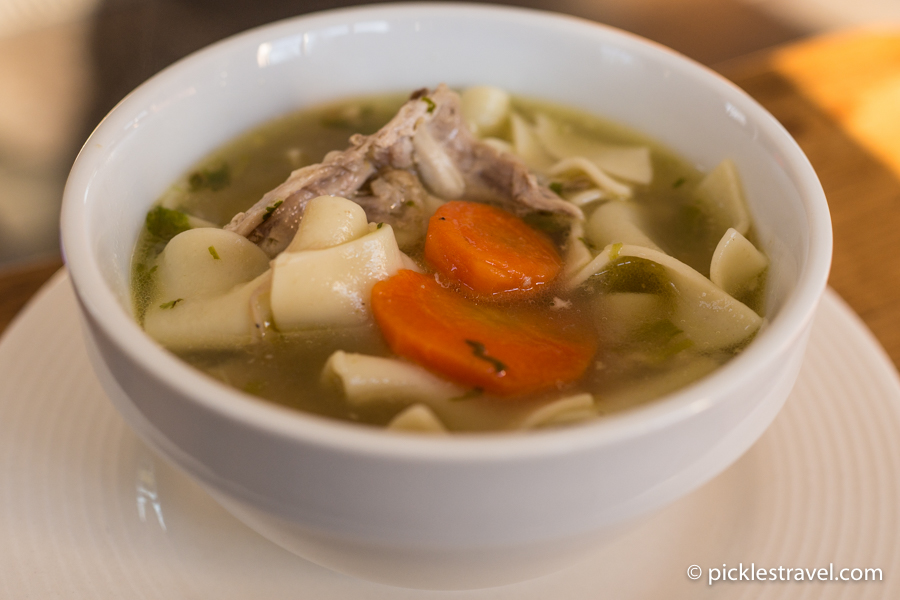 Turkey Noodle Soup is a great way to use up leftover turkey. There are always pieces of meat that remain on the bones of the turkey that you just can't quite carve so rather than waste it, make turkey stock and turn it into turkey noodle soup from there. This recipe freezes perfectly and makes any cold winter day feel warmer.
Turkey Noodle Soup Recipe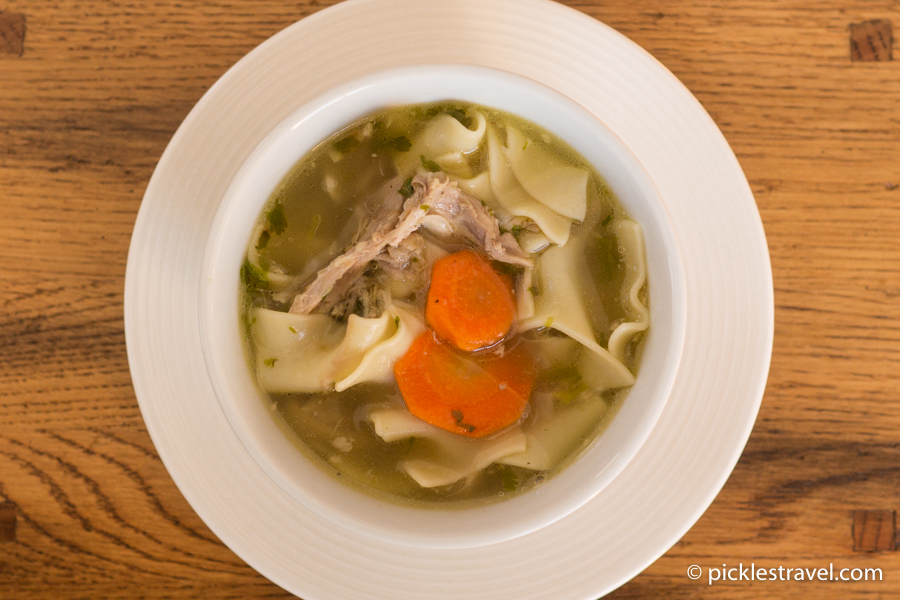 Turkey Noodle Soup is incredibly easy to make. Most of this recipe is passive cook time. Just add the ingredients and walk away for a few hours.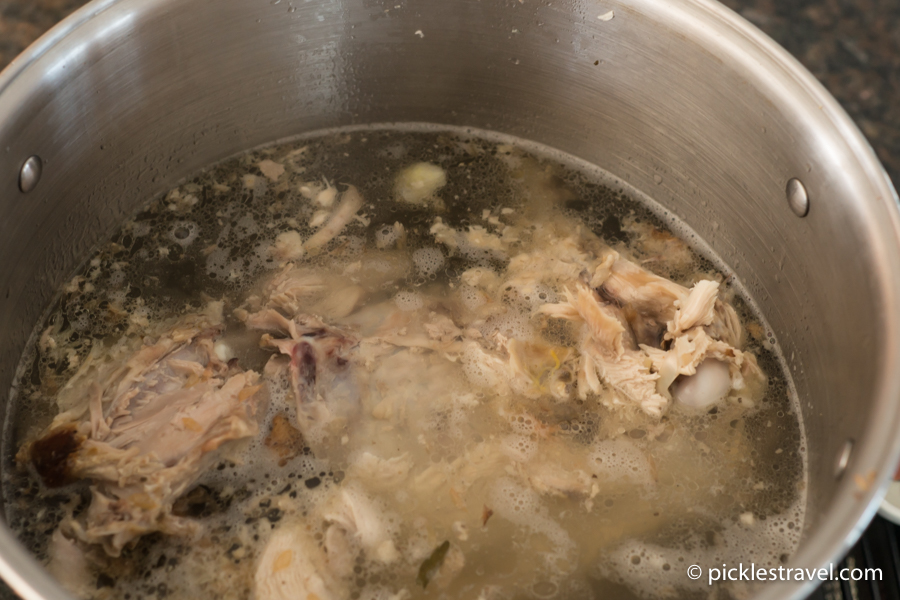 Start out by creating a turkey stock. 8 cups of water, garlic cloves, onions and parsley or cilantro are great vegetables to add to a stock for flavor. Once you have all those ingredients in the stockpot then add in the remains of your turkey; bones, meat, giblets, turkey neck… Everything.
Note: The turkey bones that I used was originally a 24 lb. turkey. If your turkey started out at less than 12 lbs. I would recommend starting with only 6 cups of water.  If you add too much water you will end up with a diluted stock with very little flavor. You can always increase the water, but you can't remove it once added.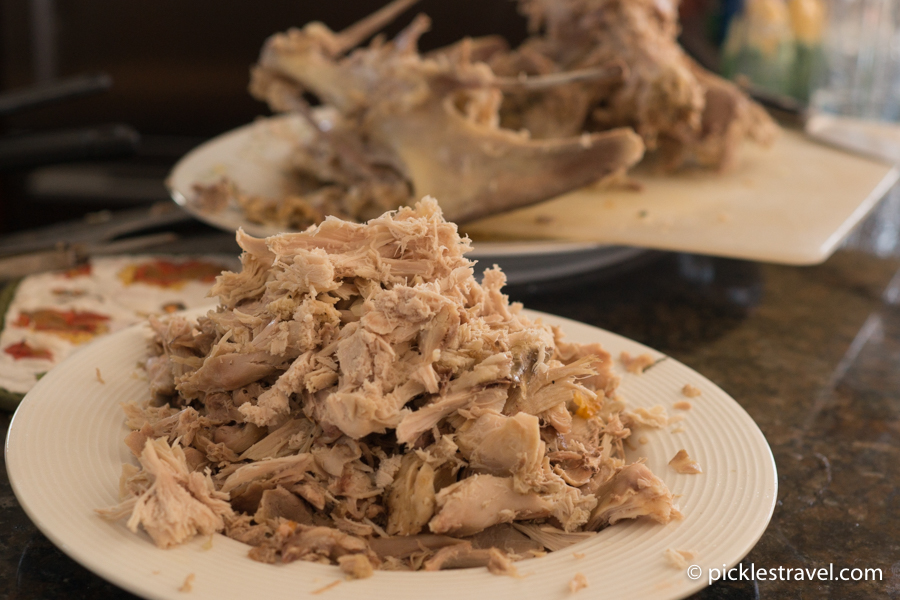 Let the turkey bones cool and then remove all the turkey from the bone. This is a bit of a messy project so have a garbage can nearby for depositing the bones once you've cleaned them of any meat.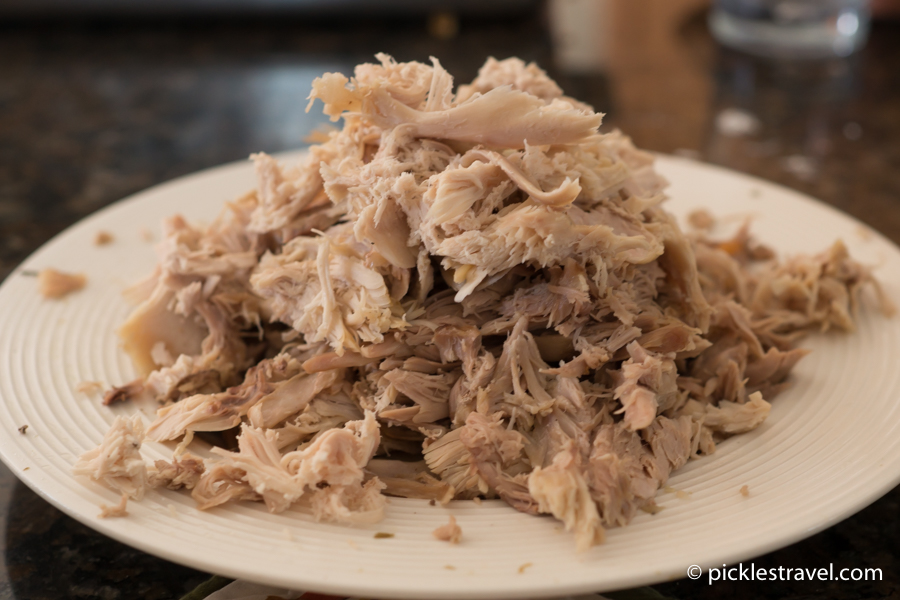 Look at all that beautiful turkey meat that would have gone to waste!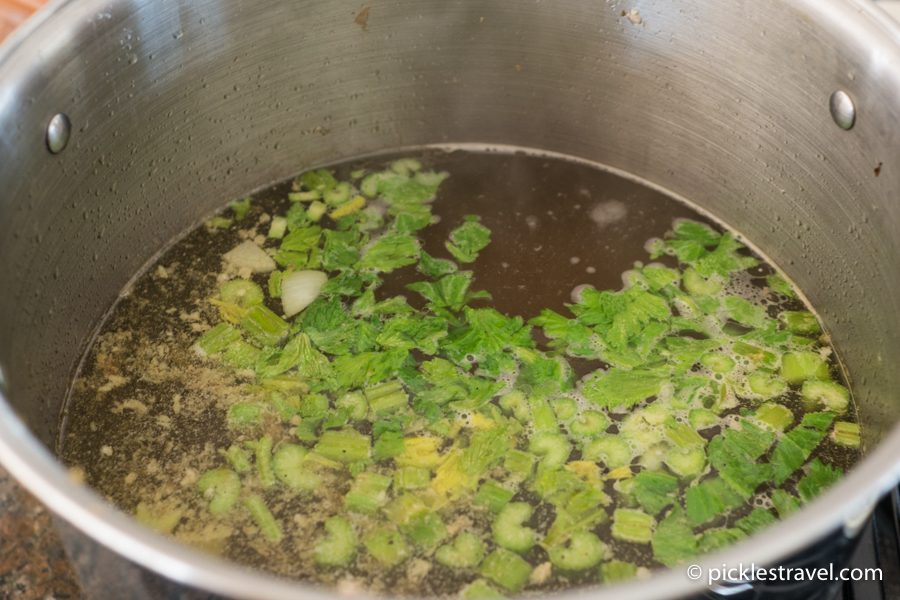 Add the turkey meat that you have picked off the bones, sliced carrots and sliced celery back into the turkey stock and cook together for another 30 minutes on low.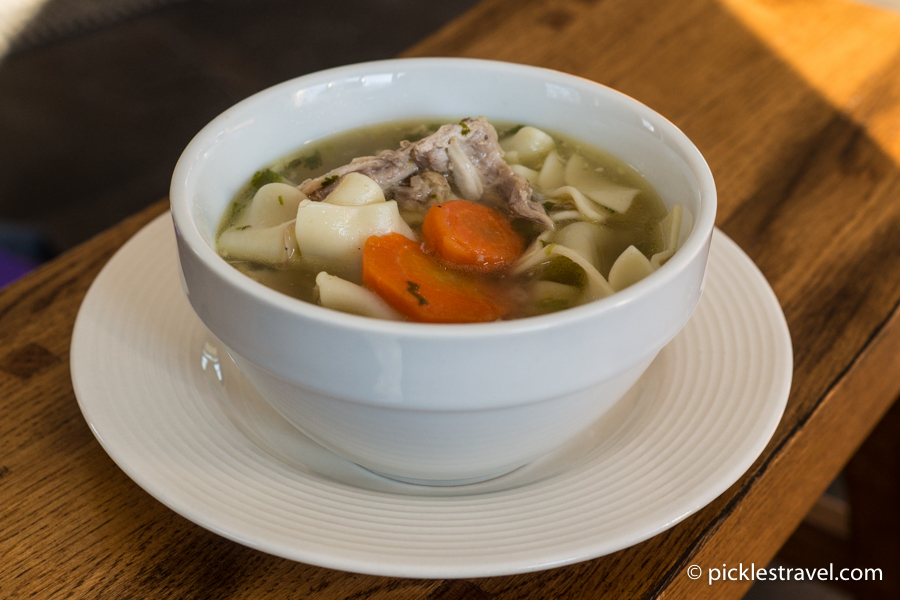 Add the noodles and allow to soften right before serving.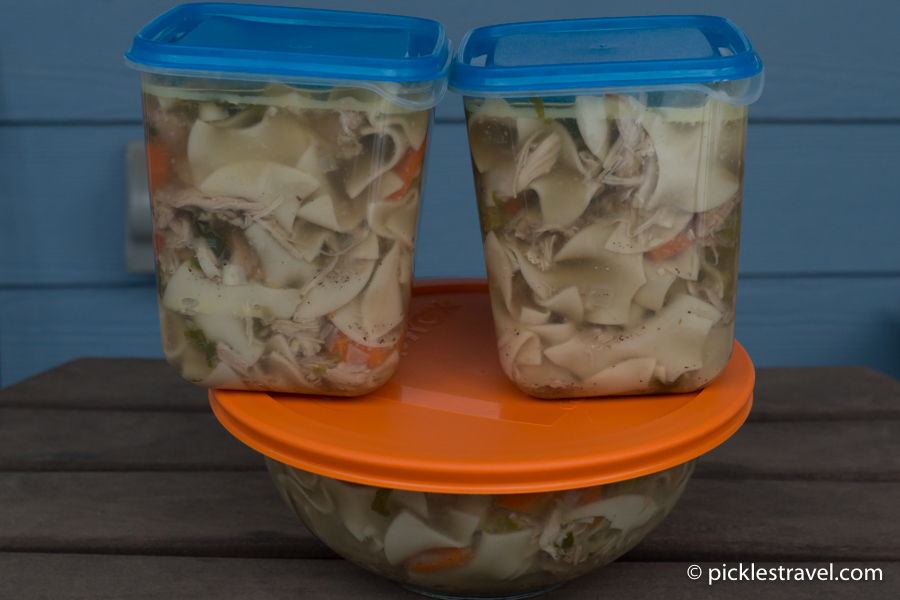 Make too much to eat in one setting? Freeze the leftovers. This Turkey Noodle Soup recipe will keep for up to 6 months in your freezer and the flavors may even be better than ever the second time around!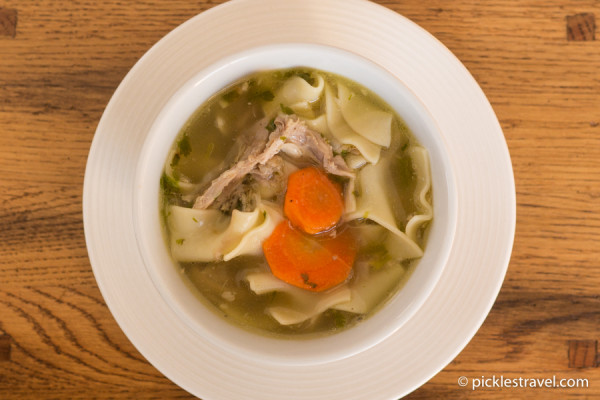 | | |
| --- | --- |
| | |
In a large stockpot heat butter over medium heat. Add diced onions and minced garlic and cook until soft. Pour in 8 cups of water. Add remains of turkey- bones, meat and neck or giblets. Top with 1 cup of parsley or cilantro greens.

Bring water mixture to a boil and then turn to low and cook for at least 2 hours until you have a flavorful turkey stock

When stock has cooked for at least 2 hours remove turkey bones and parsley or cilantro sprigs from water. Let cool and then remove all the meat from the turkey bones and place on a plate. Discard bones.

Slice up 2 or 3 celery ribs and 2 or 3 carrots. Add to turkey stock. Add turkey meat back to stock. Depending on how much turkey meat you carved off the turkey initially you may want to add additional turkey meat to the stock as well.

Cook stock with celery, carrots and meat for 30 minutes. Add salt and pepper to taste. Add egg noodles and cook until soft. Serve warm.
Join the newsletter
Planning your next Outdoor Adventure?
Get your free
National and State Park Checklist
of Minnesota
by clicking here!