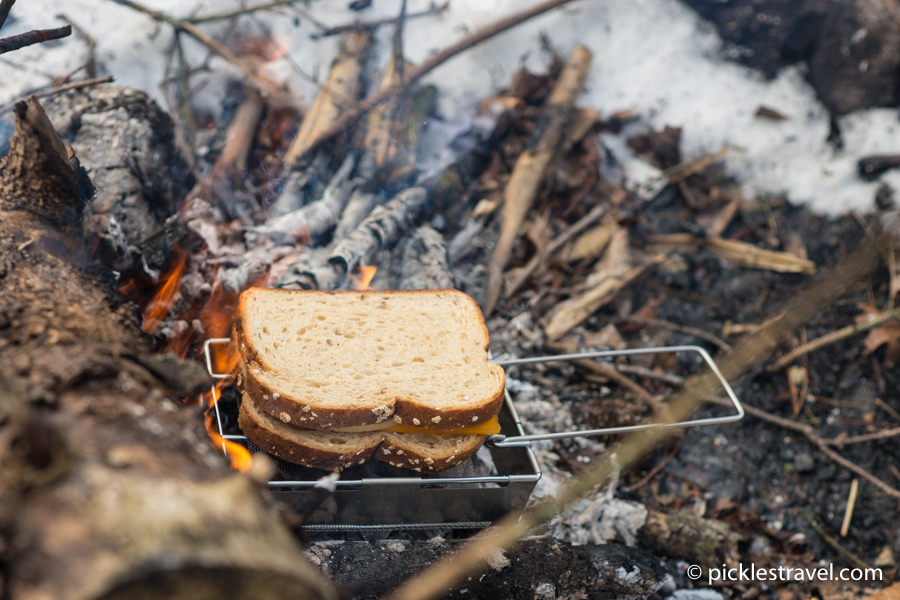 I am a brand ambassador for UST Brands so have received this product free of charge. All opinions expressed are my own. This post may contain affiliate links which means that if you click on them I will make a small percentage of the sale.
Having the ability to cook a meal over an open fire is a big deal when camping. Sometimes there are weight restrictions or space restrictions for bringing along a separate cooking grill. When you are doing a multi-day thru hike or a backpacking trip keeping your essentials to a minimum, while bringing along the most efficient of those is key. The UST Heritage Packable Grill is all of these things- multifunctional cooking, lightweight and tiny!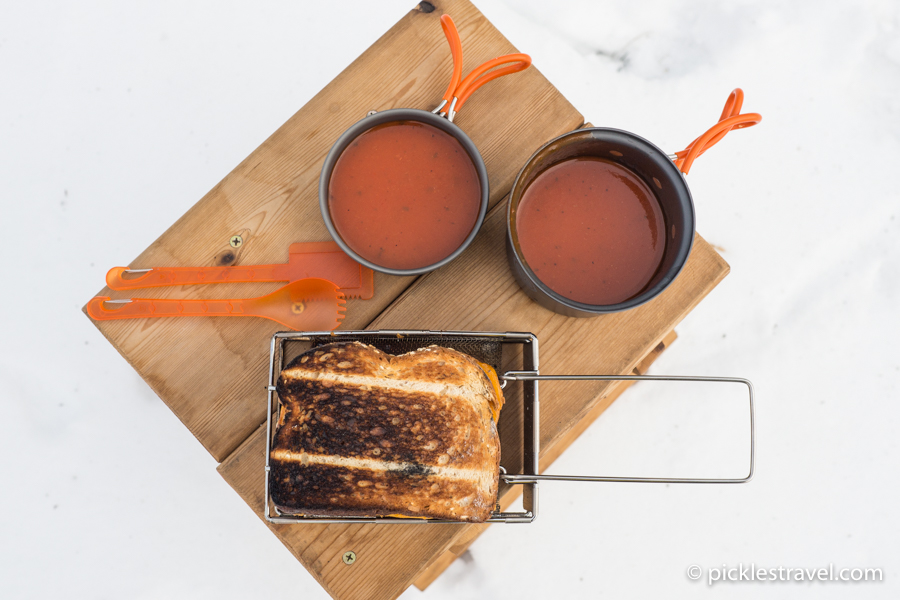 Review:
While this grill isn't for every situation: i.e.: it doesn't make sense for a BBQ cook out or even a family camping trip where you can pack your car with supplies, it is perfect for long treks into the wilderness!
It is small and compact, which is what you want when you're trekking over long distances, but that also means that you need to use it over a smaller fire so that you don't burn yourself. The food doesn't cook very fast on a small flame (perfect for grilled cheese) and will burn if you use it over anything other than the coals of a dying fire so just keep those things in mind when you're getting ready for dinner time.
Where weight concerns rank high this is the perfect solution. This grill is a great, lightweight option for grilling when adventuring on any thru hike or backpacking trip.
How to use: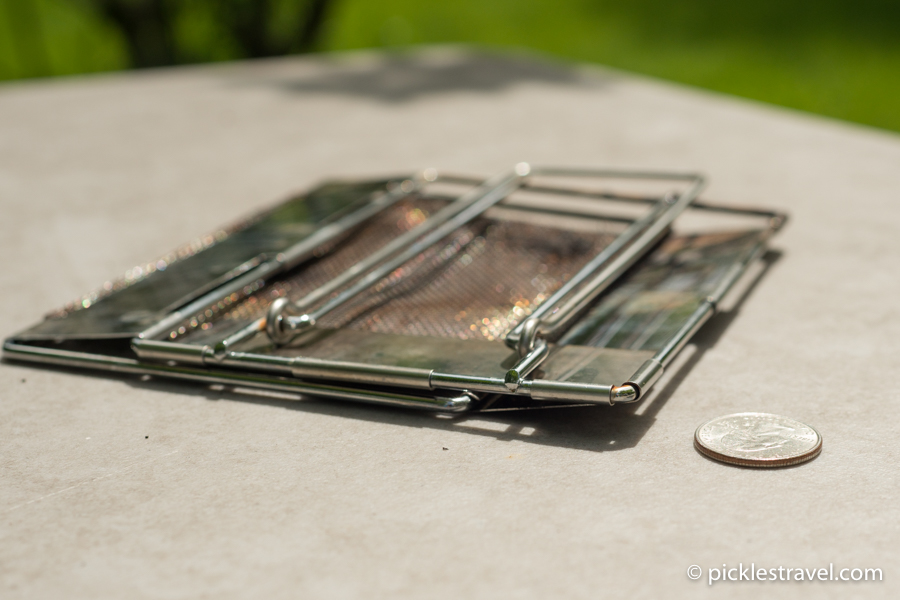 Take your Heritage Packable Grill from a flat position and move the top portion so that it creates a rectangle box with all the sides down.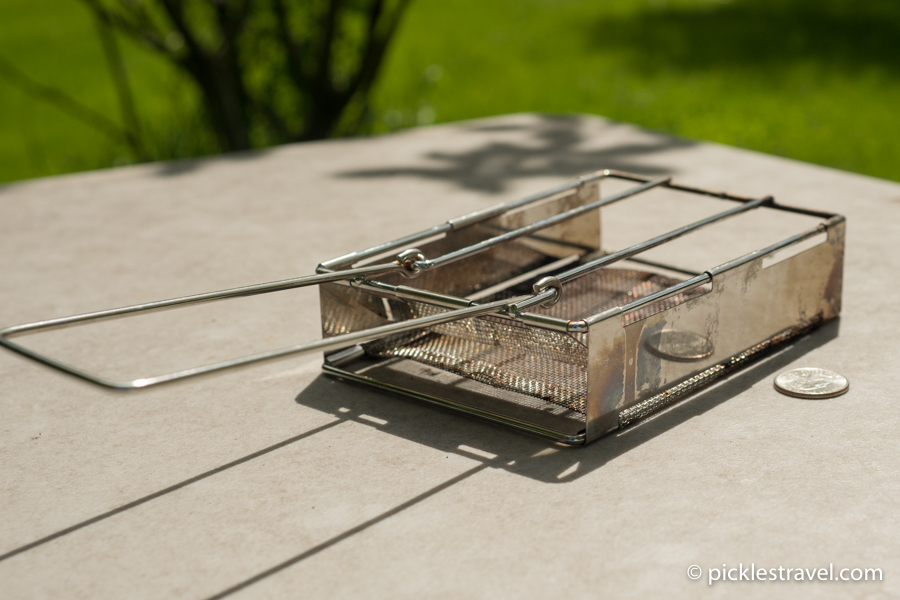 The grill part is the two bars at the top so have that sitting upwards (metal "mesh" should be on the bottom).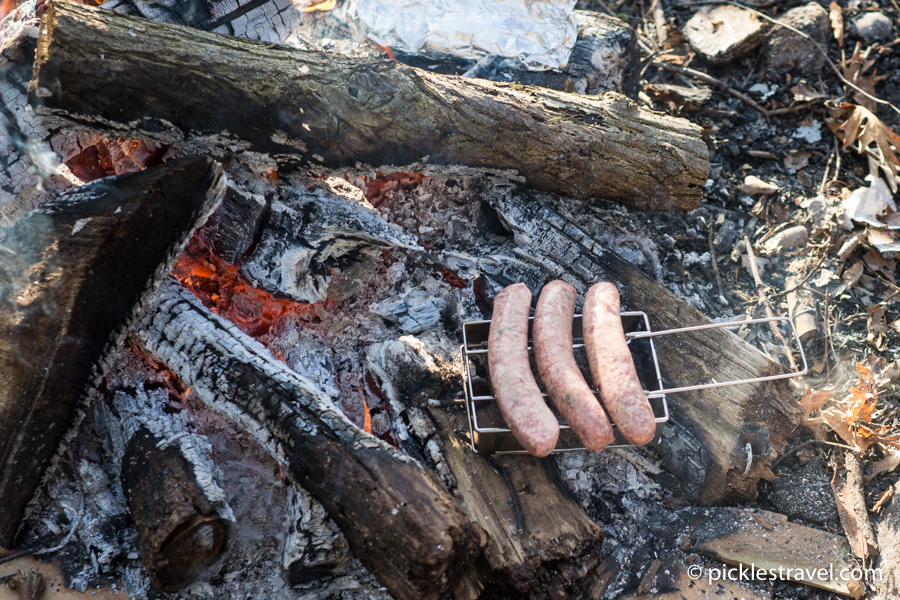 Find a spot on your campfire where there are warm embers and pull two logs over so that you have a place upon which to set your Packable Grill so that it's not sitting directly on the embers/flame (and therefore not burning your food!)
Allow food to cook thoroughly before removing and eating.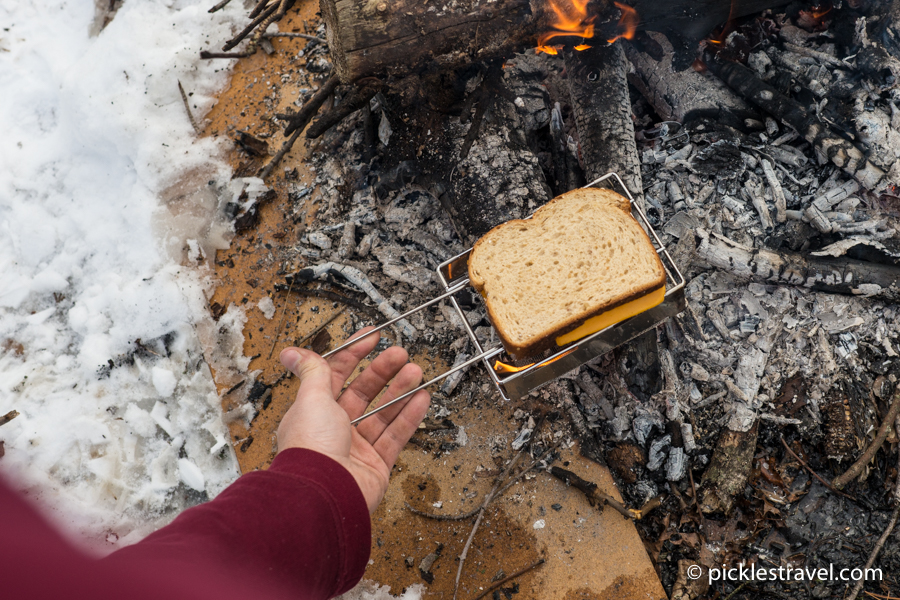 CAUTION: The handle to the grill is very short as it's not made to be placed on huge campfires. To prevent burns please use extreme caution when placing on a fire. Before grabbing handle to remove make sure it's not too hot. If it is use a towel or other item to protect your hand when grabbing. It's always better to be safe than sorry.
See photo above to get a sense of scale (pictured with quarter).
Cost: $12.99
Weight: ~ 5oz. (mine weighs a hair bit more now because I have a few food stains from all the grilling!)
Dimensions: 5.7 x 0.4 x 6.7 inches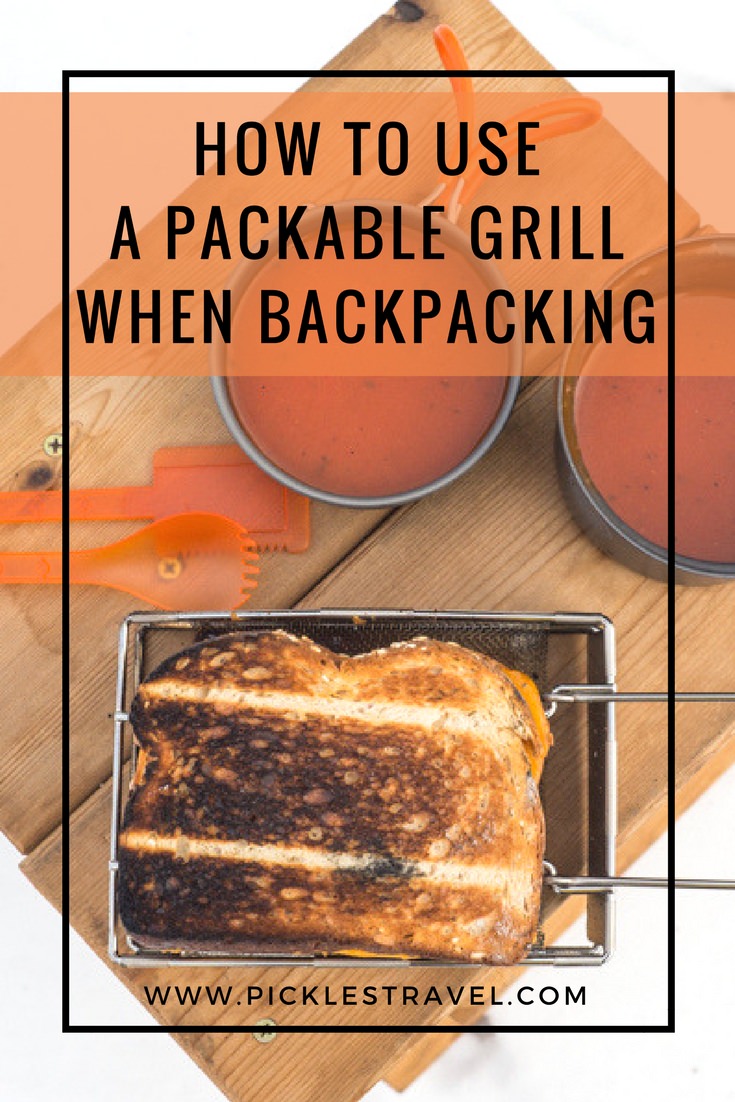 Never miss an outdoor gear review
Subscribe to get our latest content by email.