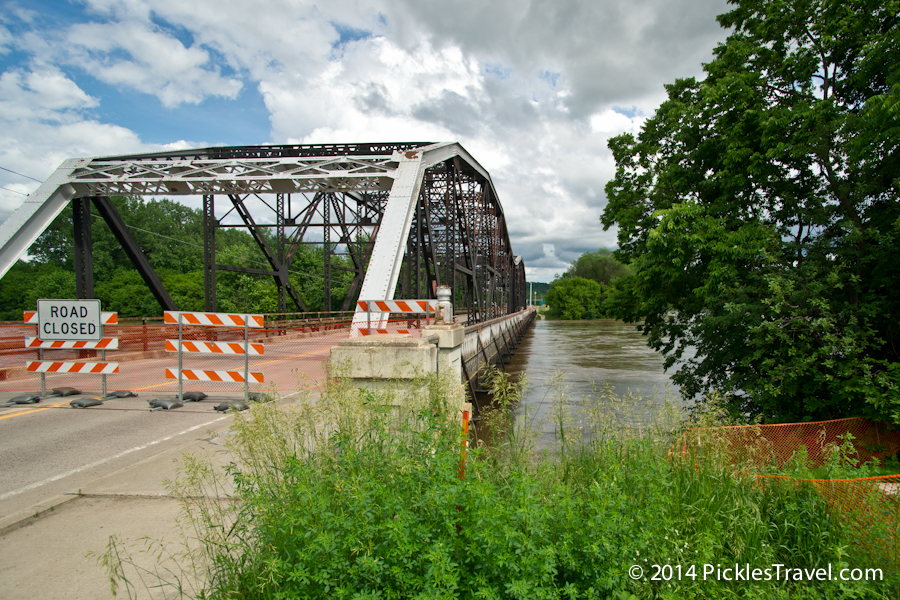 Highways 169 and 22 from the south and 99 from the east into St. Peter have all now closed due to the Minnesota River flooding. The water level is supposed to crest sometime on Tuesday morning. Hopefully the rain in the forecast will hold off until the waters have receded somewhat.
Mill Pond Playground and Campsite in Saint Peter
While a "little" water doesn't faze everyone, the waterlogged Mill Pond playground makes for more of a muddy sort of fun.
A few feet away, the boat landing is a completely different story. No one is coming or going here anytime soon!
Boat Landing and Parking Lot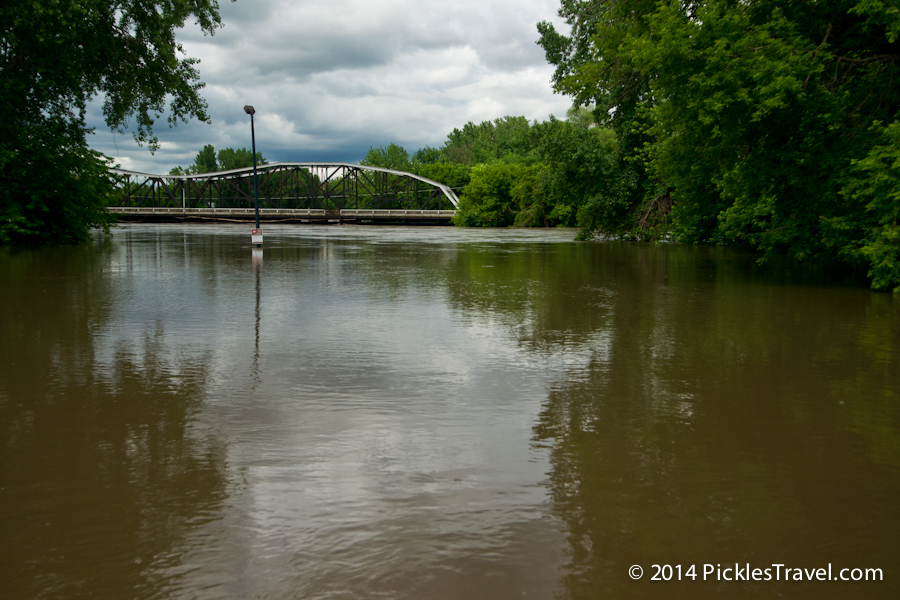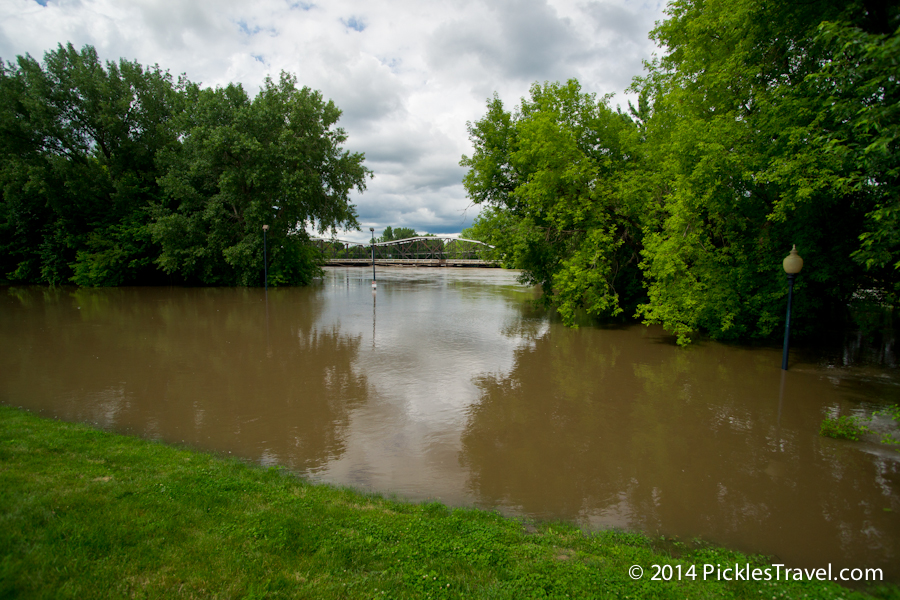 The water is not over the Highway 99 bridge, but it's hitting the edges. Just to give you some perspective on the severity of this flooding. I took the following photos in September of 2013, at normal Minnesota River water levels. (taken with my iPhone as impromptu bridge shots, so excuse the lack of finishing on them)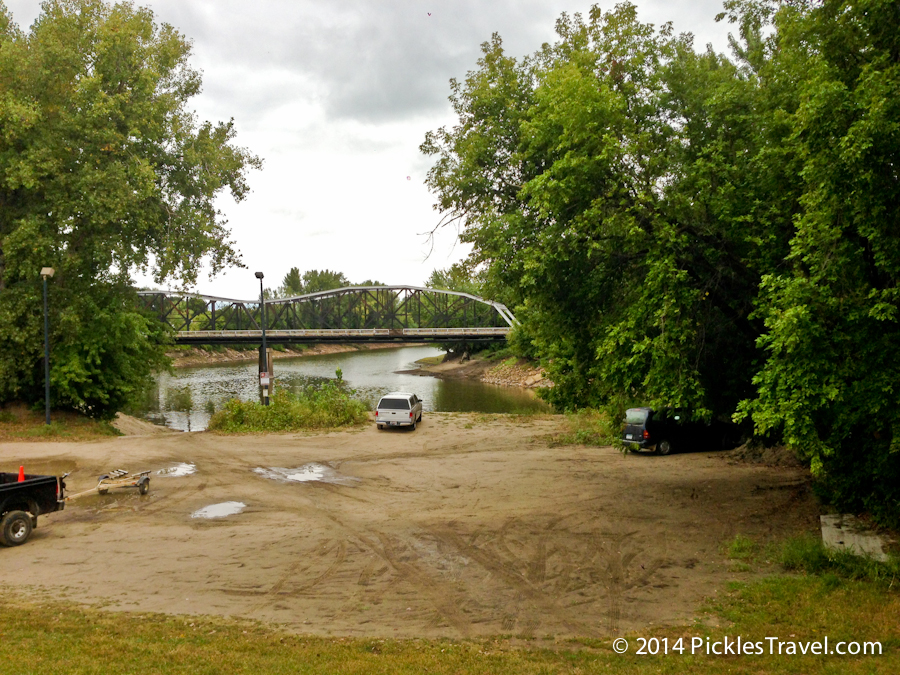 Taken from the same angle as the shots above, except without the water.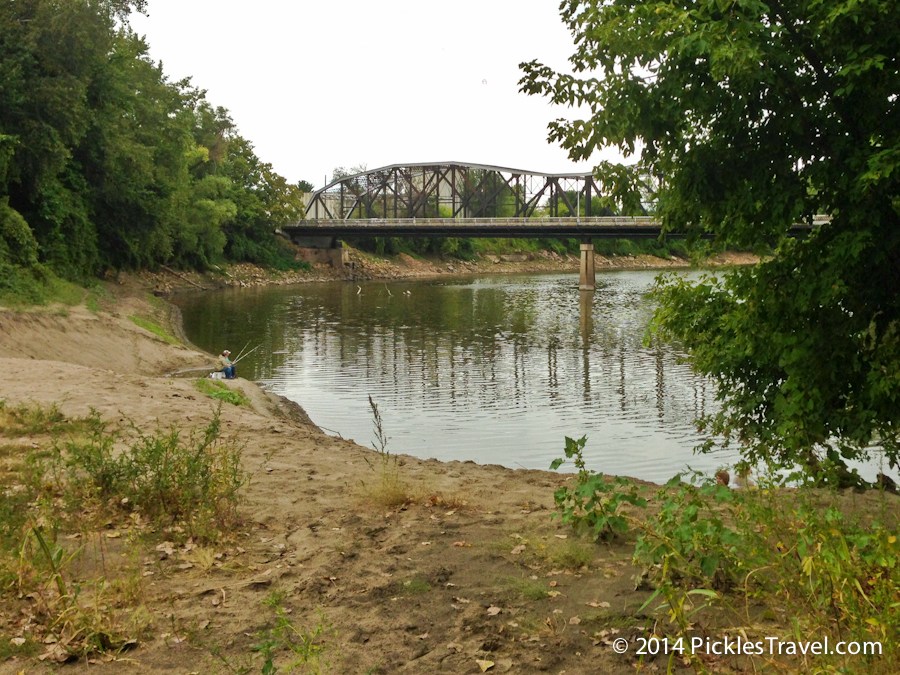 Taken up closer to the river, looking over at the Highway 99 bridge, while standing in the boat landing area that is now completely covered in flood waters.
Highway 99 Broadway Bridge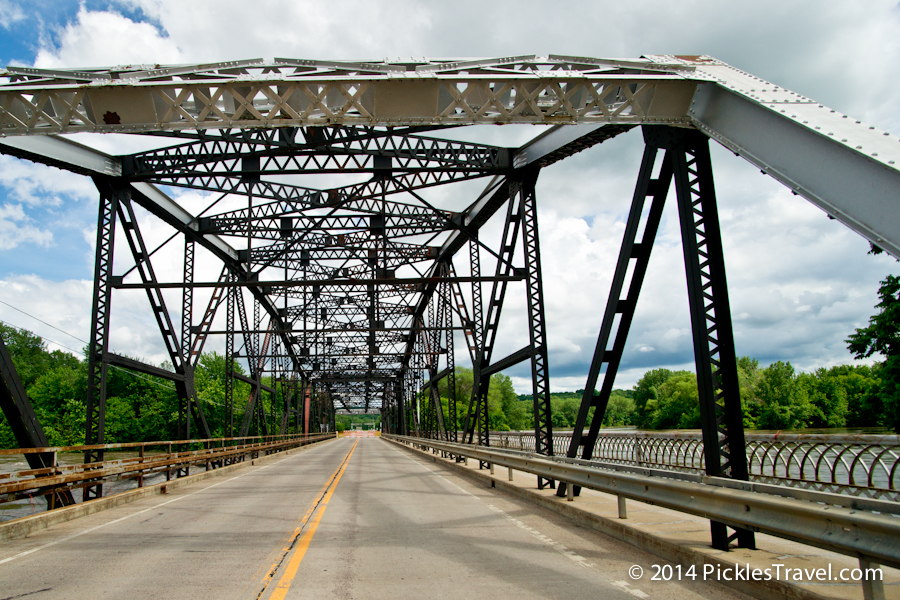 Normally a busy street coming into the heart of Saint Peter, Broadway Bridge carries those traveling south on Highway 99 into town, but due to high waters it is closed off; forcing people to find new routes.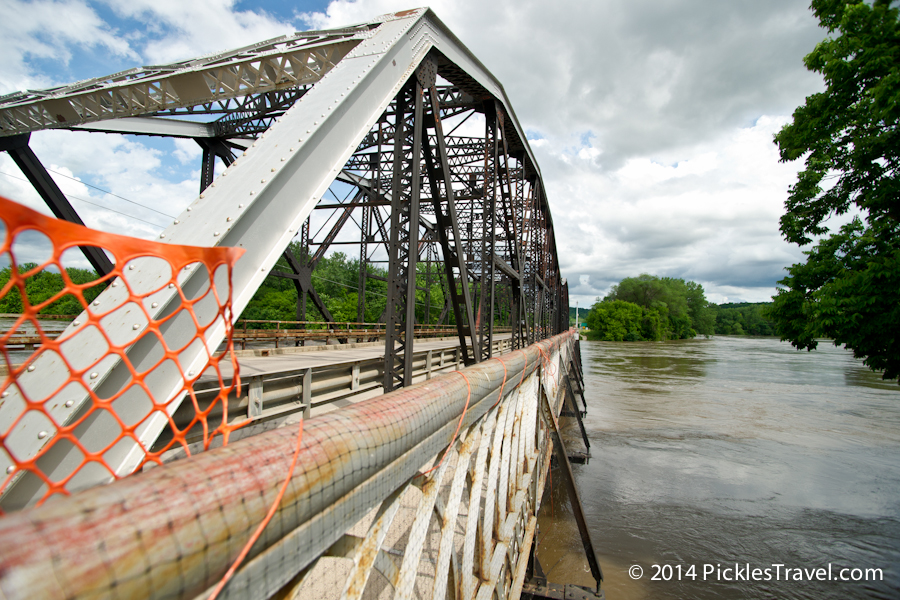 The highway 99 bridge has been closed down until the flood waters recede. The water is not currently running over the bridge, but it is hitting the sides of it.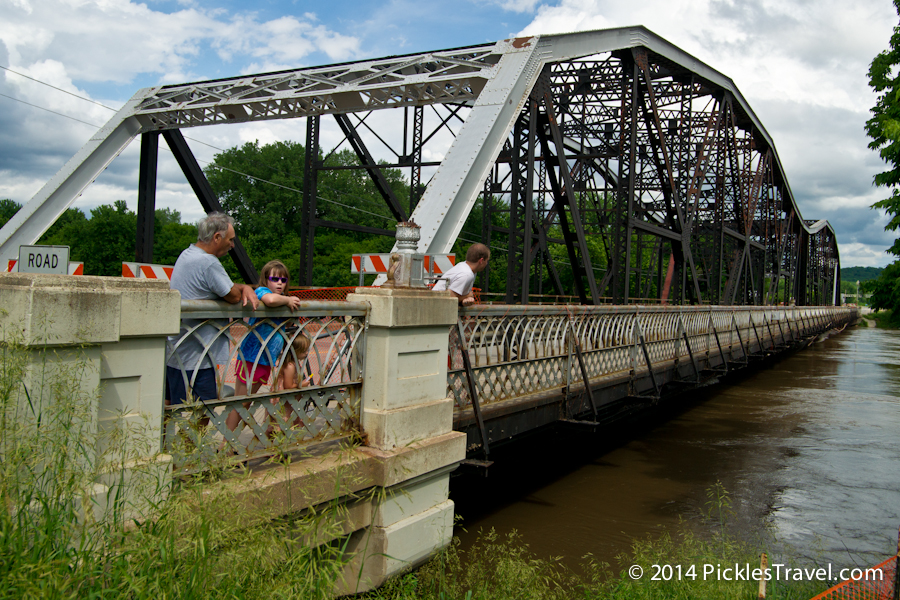 Concerned onlookers check out the high waters.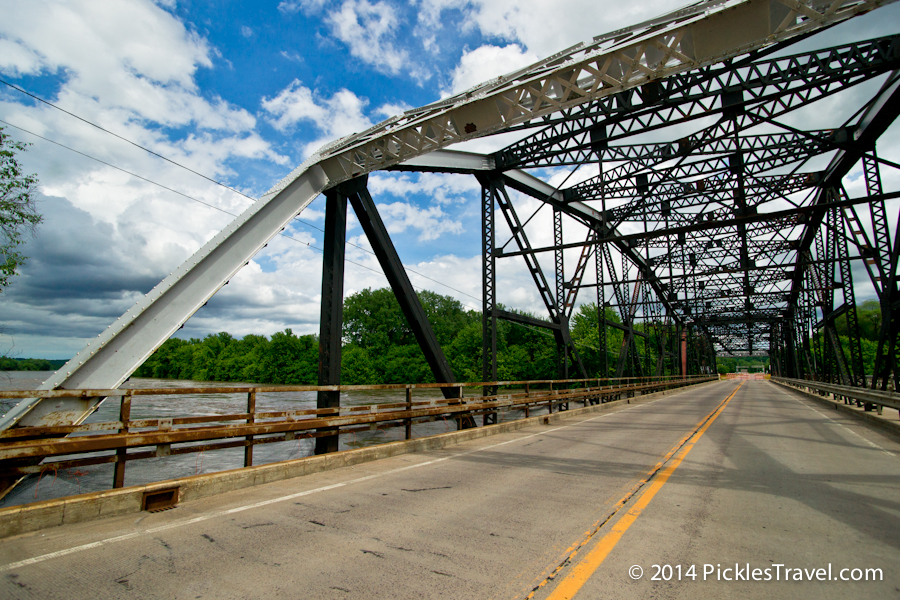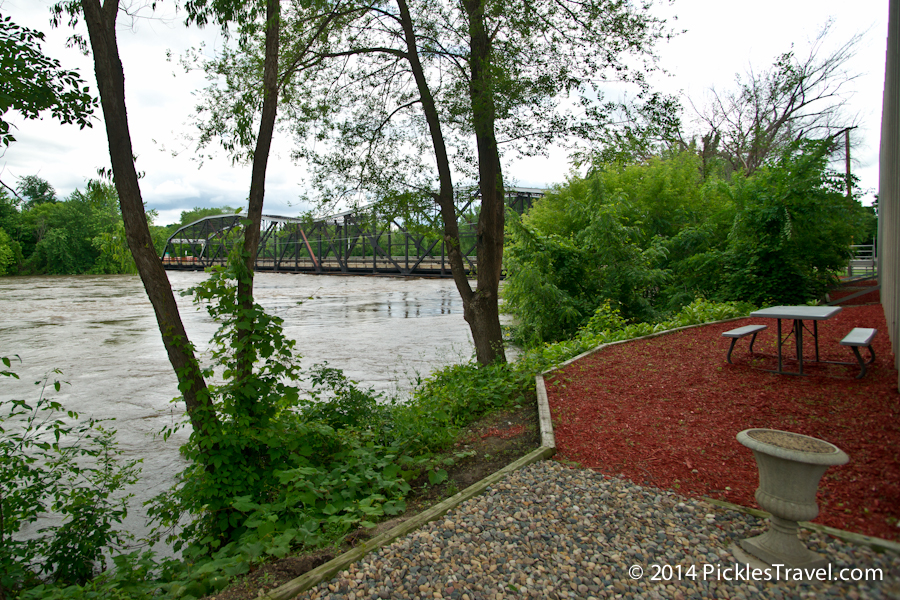 Incredibly dangerous, fast-moving floodwaters fly past the Broadway Bridge.
Highway 169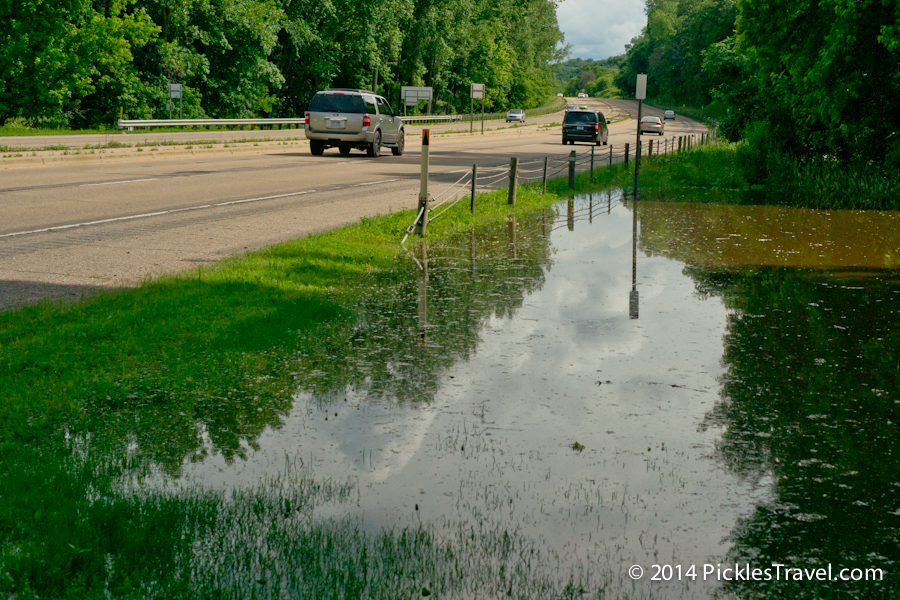 As of Sunday afternoon Highway 169 south out of St. Peter headed into Mankato was still open, although it was only open to one lane in some spots.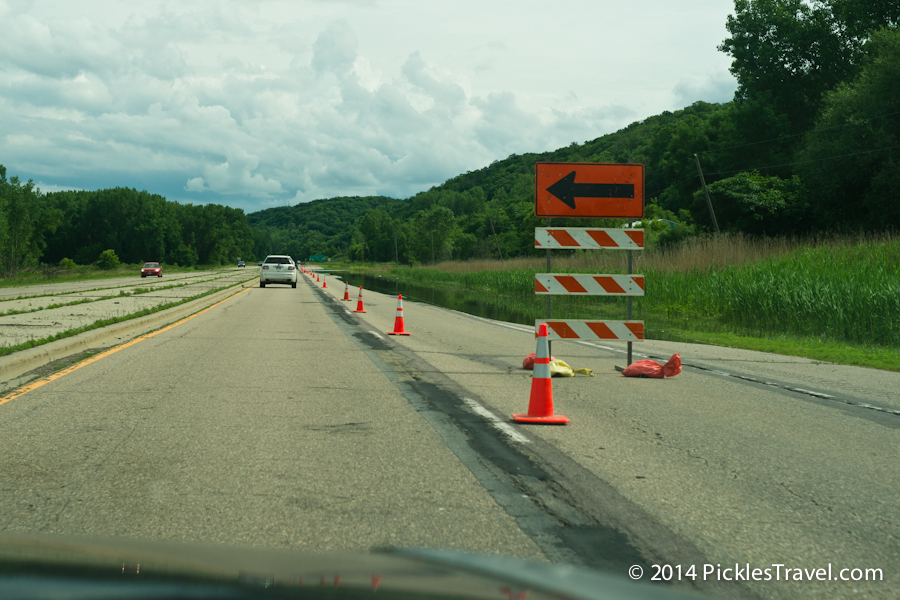 By Sunday evening they closed the highway completely due to high waters.
Seven Mile Creek Park

On lookers stopped to take in the severity of the flooding along Highway 169. They stopped at the entrance of what is normally parking area for Seven Mile Creek Park, which is completely underwater.
No matter what you do, be safe. Due to so many road closures make sure you plan your trip ahead of time to take some of the pain out of your commute.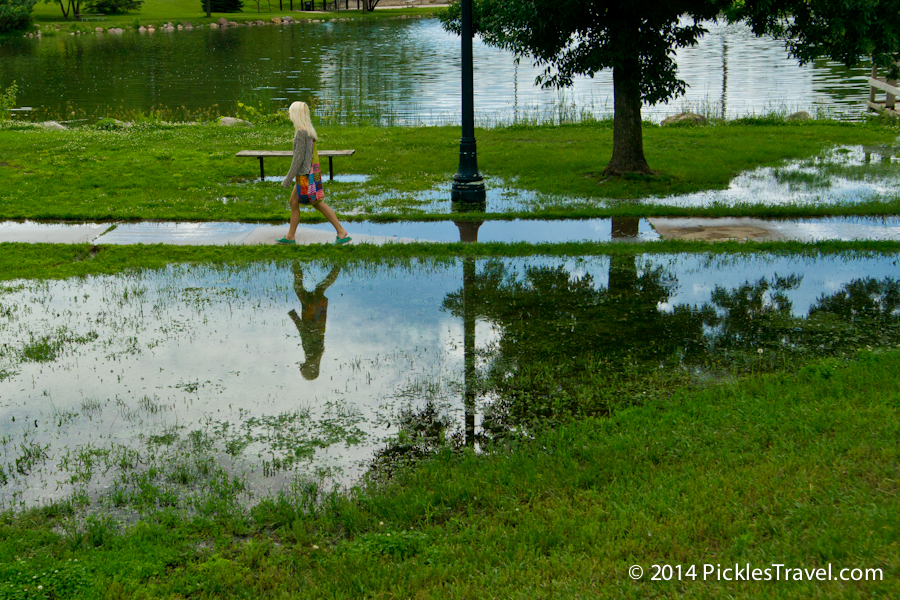 Looking for more flood coverage? Check out my friend Shannon's blog post from photographs she took the same day. Scary stuff.
Join the newsletter
Planning your next Outdoor Adventure?
Get your free
National and State Park Checklist
of Minnesota
by clicking here!