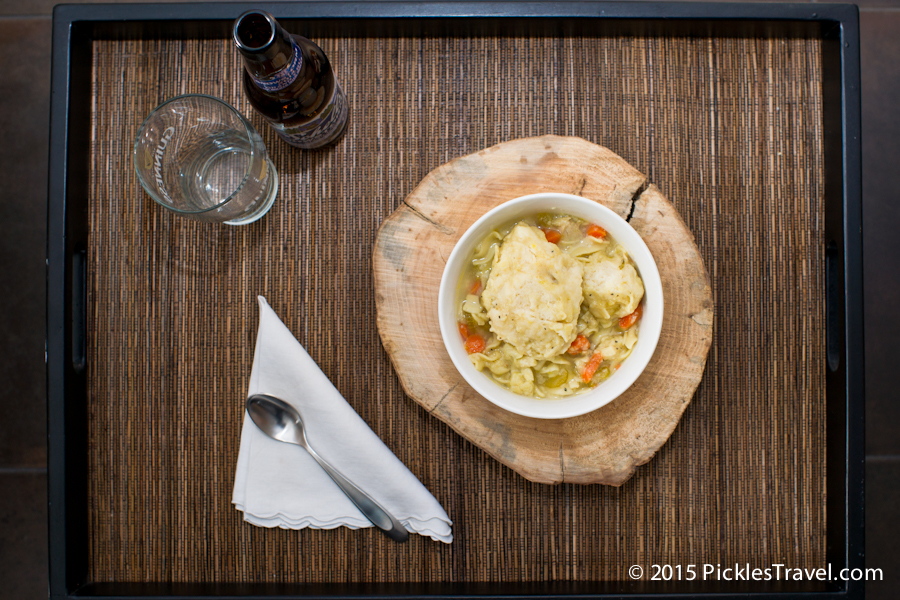 It's winter in Minnesota, which means below zero temperatures and a crazy desire for piping hot comfort food. Nothing is quite as comforting on a cold day as hot soup with dumplings.
Yesterday marked the last day of pheasant hunting season, so I wanted to do something special with one of the birds that have helped to fill our freezer. A chicken and dumplings soup easily became a delicious pheasant and dumplings soup that not only filled our bellies, but also  made the house smell oh so good!
Pheasant and Dumplings Soup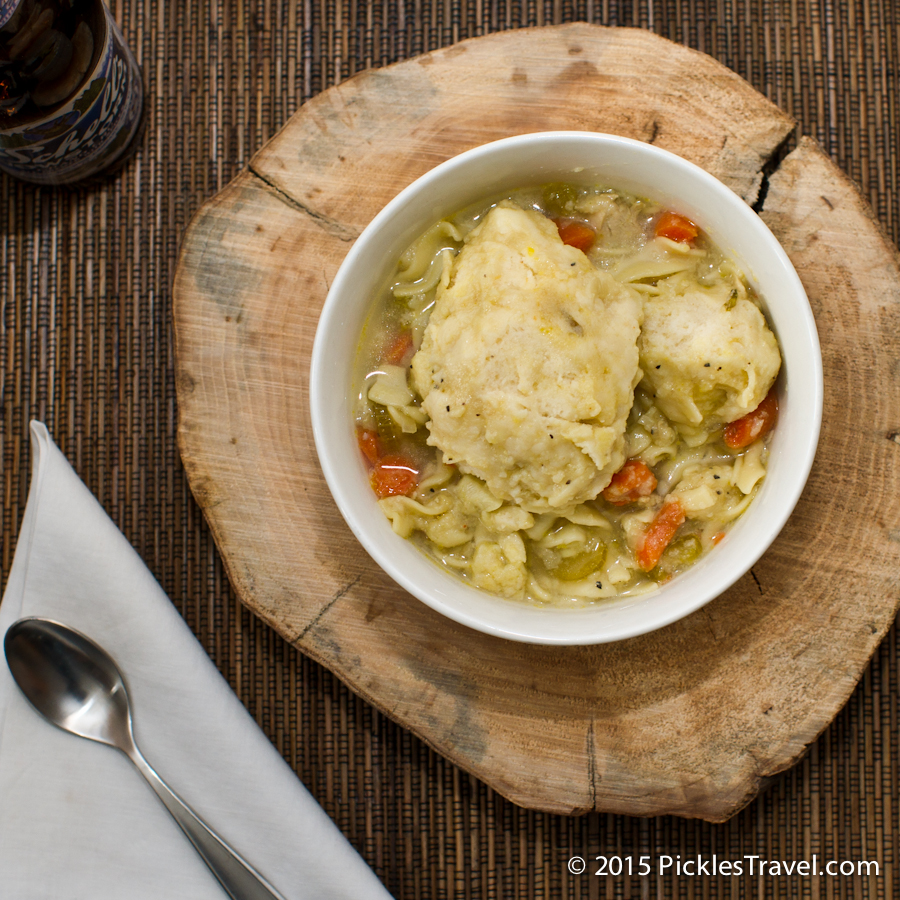 The best thing about soup, after the comfort factor, of course. Is that most of the cooking is passive time- just letting the flavors simmer together. It's fantastic.

Start your soup by melting butter in a stockpot and allowing the garlic and onions to slowly cook until they're translucent. Then add the carrots and celery- allowing all of those flavors to simmer together slowly for about 5 minutes.

Cube up the pheasant into bite-size pieces (make sure to remove any buckshot from your bird at this time). Throw the cubed pheasant into the stock pot to lightly brown. Then add the chicken broth or chicken base/bullion cubes with water.
Note: I used chicken base in the recipe and then added water because I like to have more control over the chicken flavor and sodium levels in my soup, but broth or bullion work perfectly as well. If you are using chicken broth please remember to eliminate the water and chicken base from the recipe. Use 2 quarts of broth (or any combination of water and broth that equals 2 Qts. that you would like).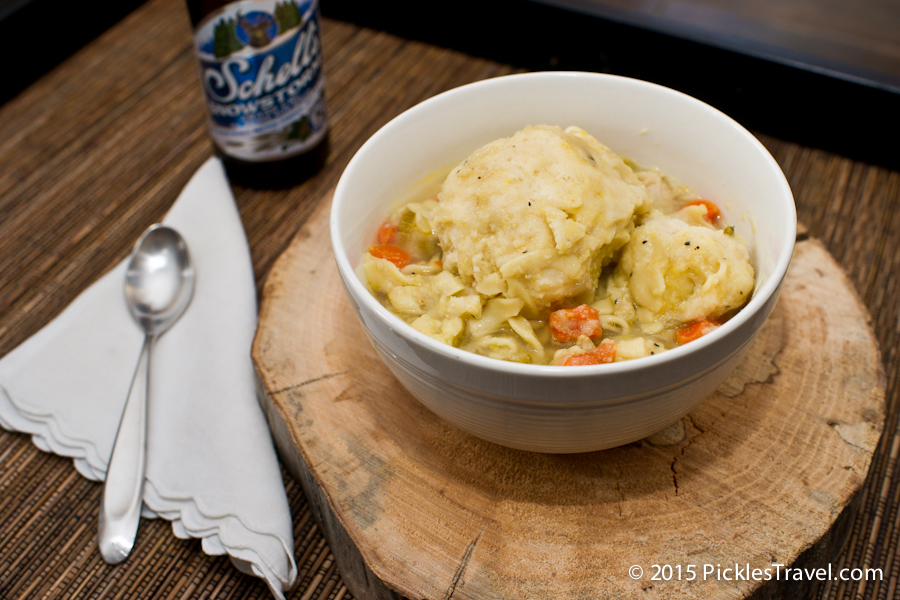 Allow the soup to simmer for at least an hour. About half an hour before you're going to serve add in the egg noodles and start mixing up the dumplings. Add the dumplings and allow the pheasant and dumpling soup to simmer covered for another 10 to 15 minutes (or until the dumplings are cooked through).
Serve. Enjoy! And stay warm!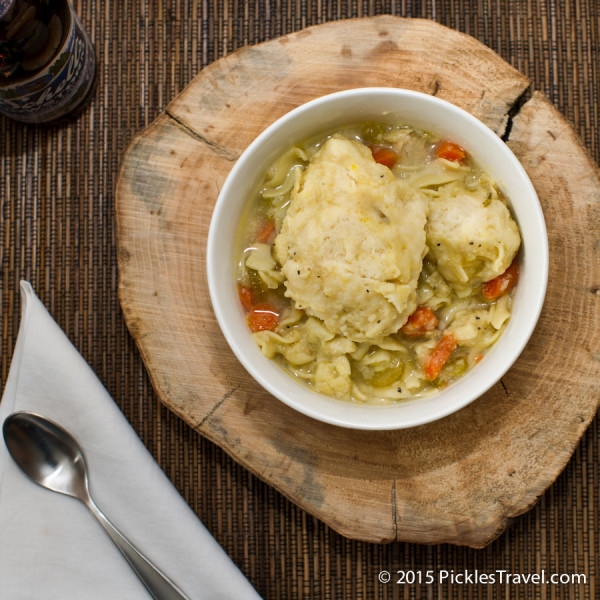 | | |
| --- | --- |
| | |
In a large stock pot melt butter over medium heat. Add minced onions and garlic. Cook until onions become translucent. Add celery and carrots. Cook for 5 minutes. Add pheasant to the stockpot and lightly brown on all sides- no more than 1 minute per side.

Add the chicken base and water (or chicken stock). Bring to a boil, lower heat and allow soup to simmer for at least 1 hour. Add salt and pepper to taste.

10 minutes before adding the dumpling batter mix the egg noodles into the soup.

Mix up the dumplings. Add together all dry ingredients- flour, baking powder, salt and cayenne pepper. Add wet ingredients and stir together. It should be a moist, stiff batter- if not all the dry ingredients are moist add another 1/4 of milk.

Drop dumpling batter into the pheasant soup by the spoonful until all the batter covers the soup. Cover the pot and allow to sit and cook for an additional 10 to 15 minutes or until dumplings are completely cooked through.
Do you love wild game as much as I do? Then we have something in common! Keep in touch by liking Pickle Travel blog's Facebook page or following my Wild Edible Board on Pinterest. I will be publishing more wild game and foraging-related recipes in the future, from mushrooms to venison and hope you follow along.
Join the newsletter
Planning your next Outdoor Adventure?
Get your free
National and State Park Checklist
of Minnesota
by clicking here!