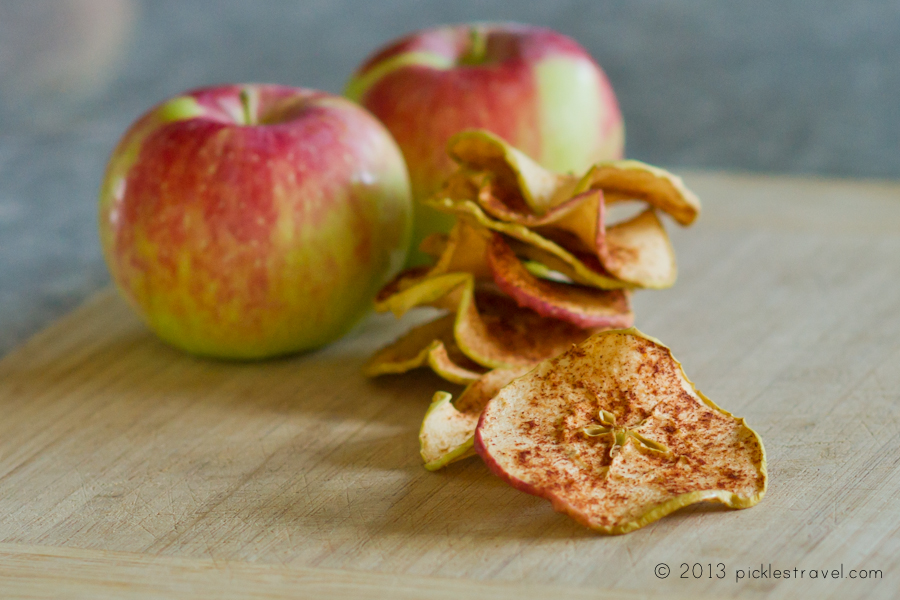 These dehydrated apple chips are one of my favorite things to make and eat in the fall. They are so easy and taste so good!
My favorite apples are the ones with some tartness to them. I usually use the MacIntosh apples for my chips, but feel free to experiment! You really can't go wrong with an apple chip – They are all delicious.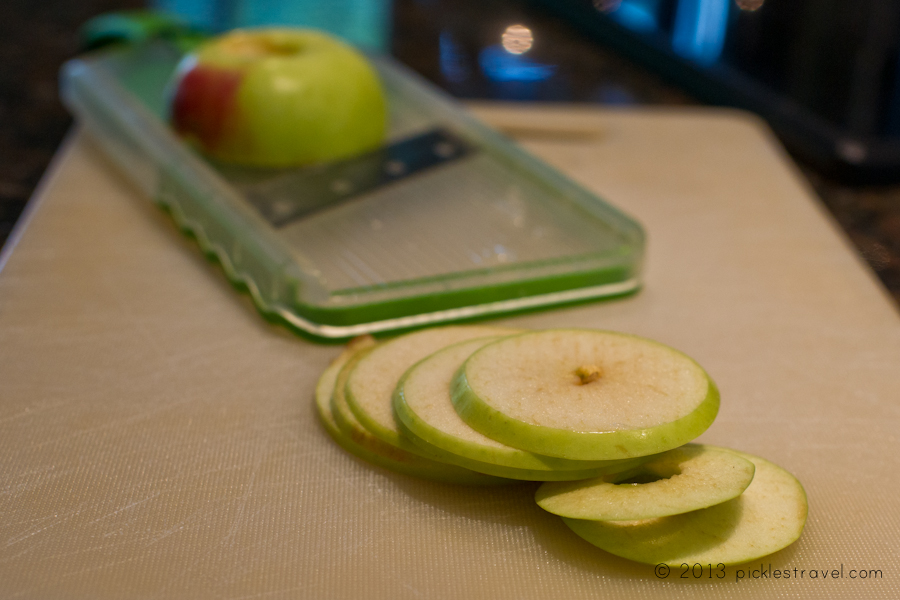 Start by slicing your apples- using a mandolin slicer makes the job so much easier. You can peel and core them if you'd like- but I like having the skins on there, and the core doesn't bother me. I just remove the seeds (below) as soon as I get it sliced and am ready for the next apple!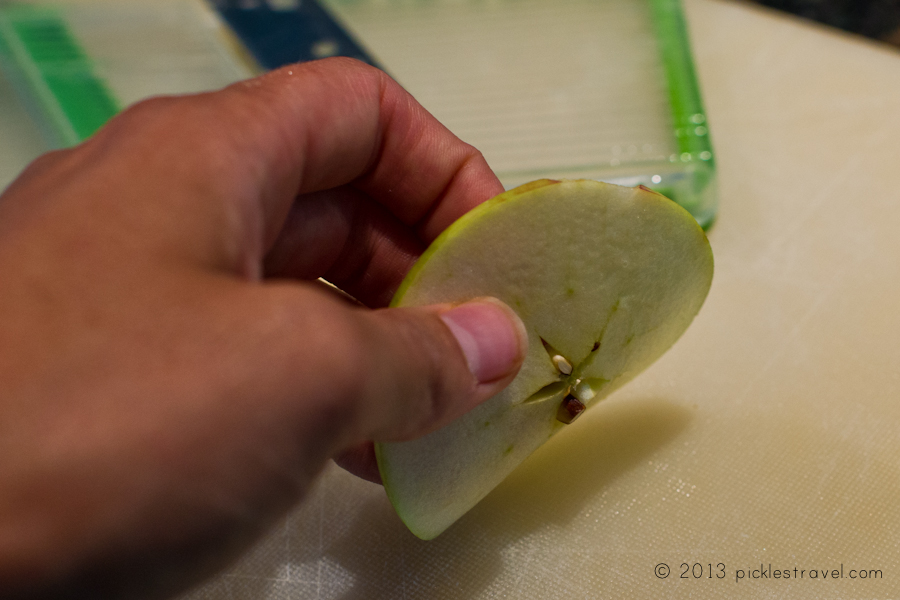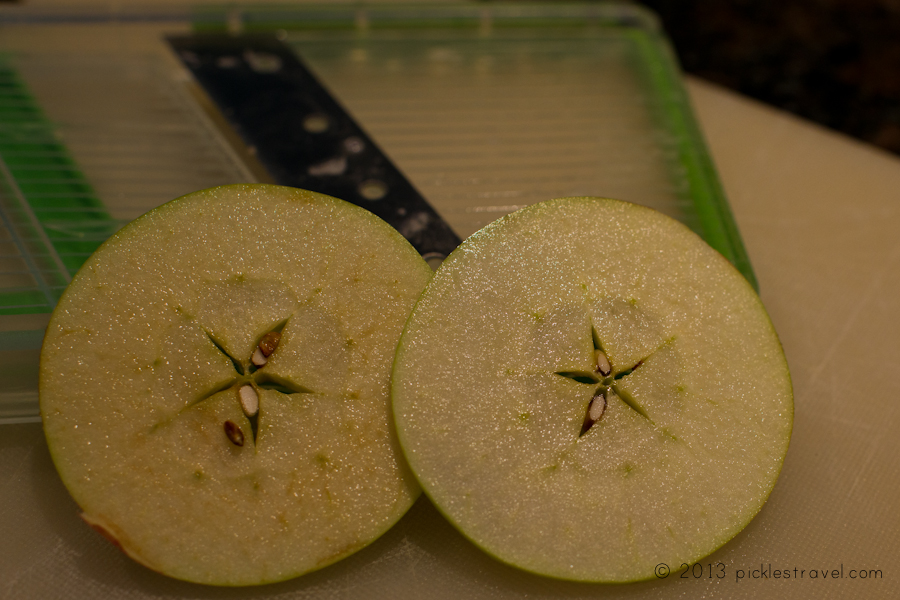 I just love how the apples look straight off the mandolin slicer, without having been deseeded or cored- I mean, look at those perfect stars! The perfection of nature blows me away every time!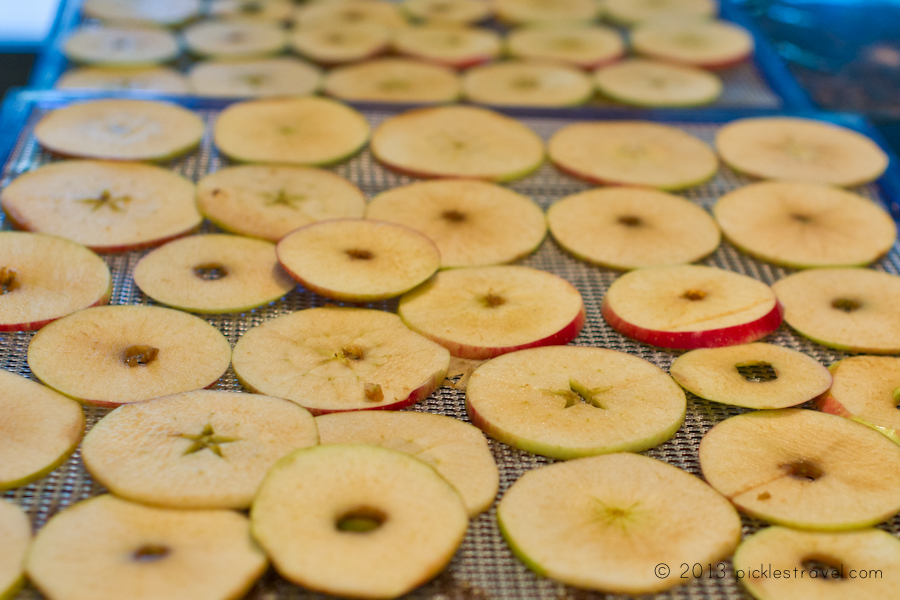 Lay your apples out on a dehydrating rack (or pan if you're doing this in the oven). Make sure to only do one layer of apples, as you don't want any sticking together or not drying completely.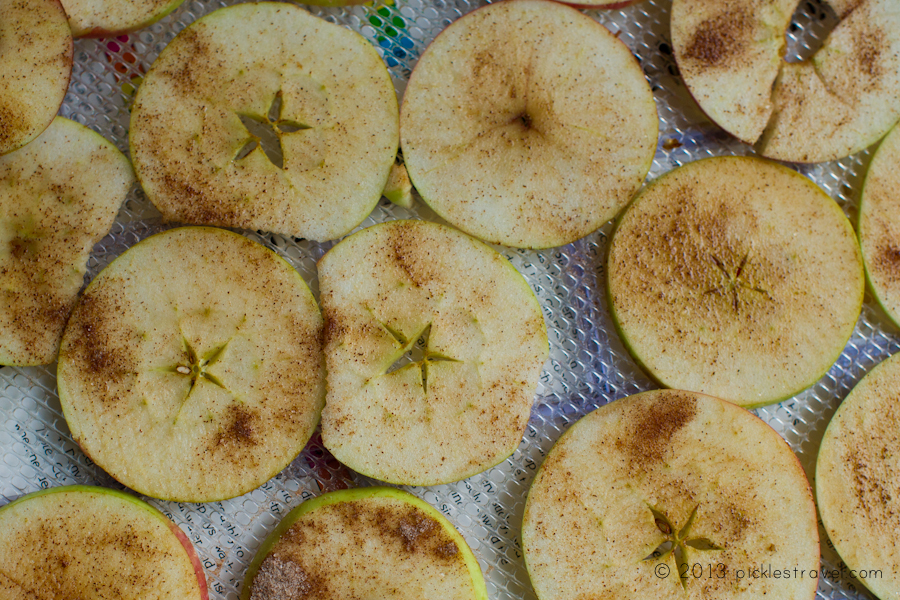 If you desire to make your apples just a bit sweeter you can season them with cinnamon sugar (using a 1:1 ratio on both). The best part of this is your house will smell like a baking pie for the entire time they're in the dehydrator- That in and of itself is a treat for me!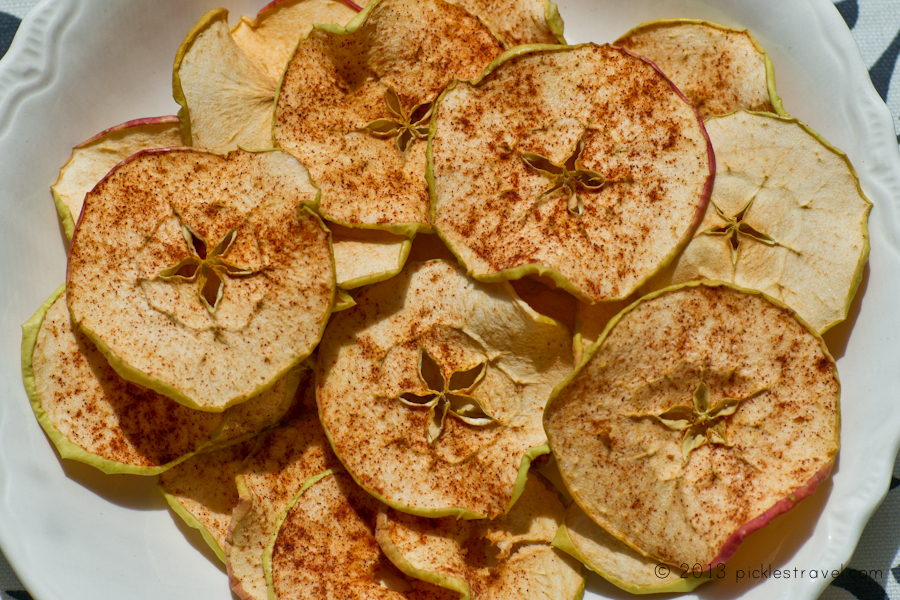 After about 12 hours in the dehydrator your apples are ready to be enjoyed, or stored in your freezer!
Here's the recipe!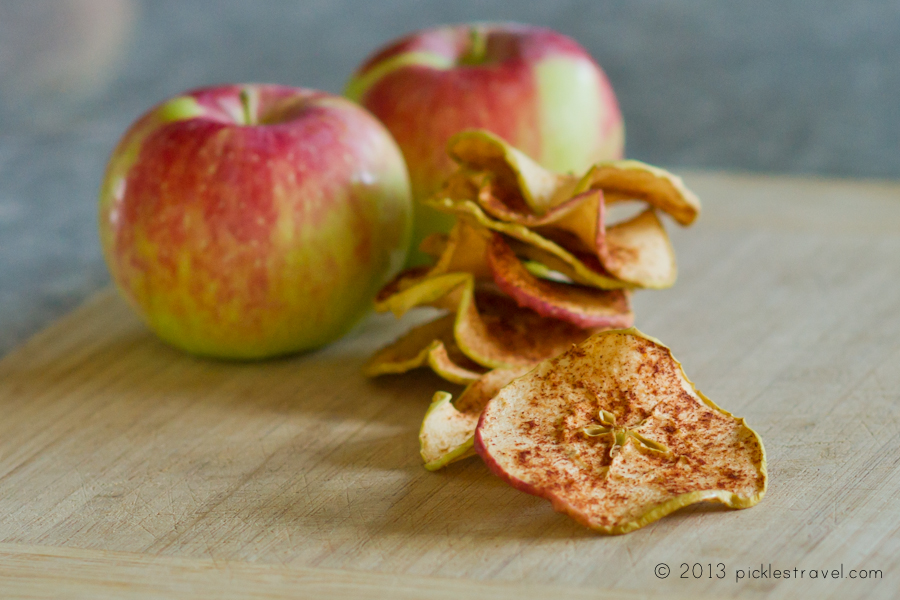 Slice apples evenly using a mandolin slicer. Watch out for your fingers!

Seed the apple slices- seeds should fall out on their own by slightly bending the slice.

Lay out a single layer of the slices on the dehydrator panels and sprinkle with cinnamon sugar.

Set dehydrator temperature to 135° F. Add trays of apples and allow to dry for at least 11 hours, more depending on the humidity level of your zone. Check apples for dryness before removing- they should have some give to them, but no moisture.

For long-term storage: Store in your freezer.
Join the newsletter
Planning your next Outdoor Adventure?
Get your free
National and State Park Checklist
of Minnesota
by clicking here!