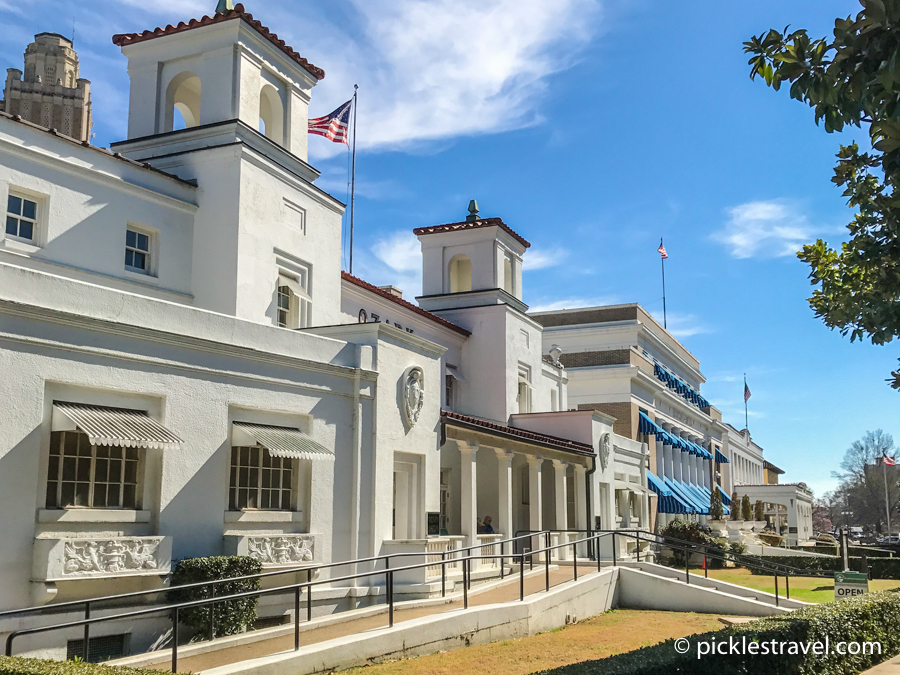 A national park smack dab in the middle of a mini metropolis is unique to say the least. It means way more people going about their daily life and plenty of cool things to do in Hot Springs National Park.
If you're going to Hot Springs for the national park then this is the post for you. There is plenty more to see and do in Hot Springs, including horse races and lake activities, but my recommendation is to go for the national park and old part of town and skip the rest. You can easily spend a weekend exploring the several block radius of the hot water baths and spas relaxing and without ever having to get back in your car.
5 Things to Do: Hot Springs National Park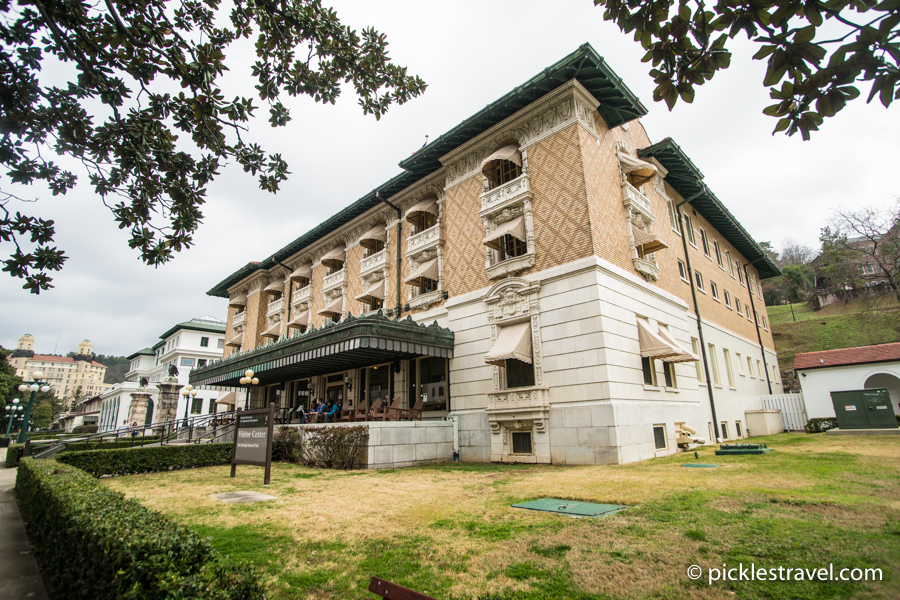 Hot Springs national park consists of two spas, a visitor center, art museum, several thermals from which you can collect water, plus numerous walking paths plus so much more. There is a ton to see and do and this list barely graces the surface.
1. Fordyce Bathhouse and Stained Glass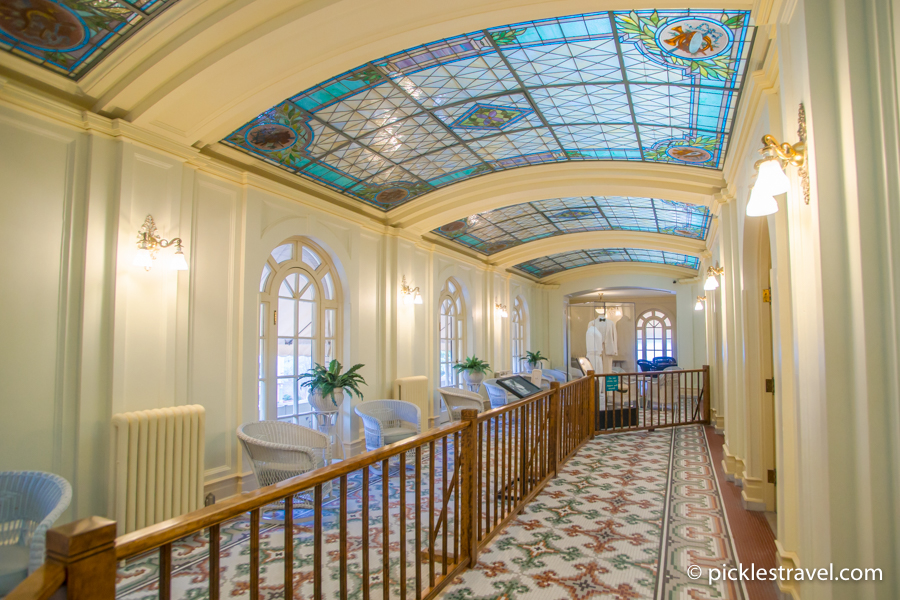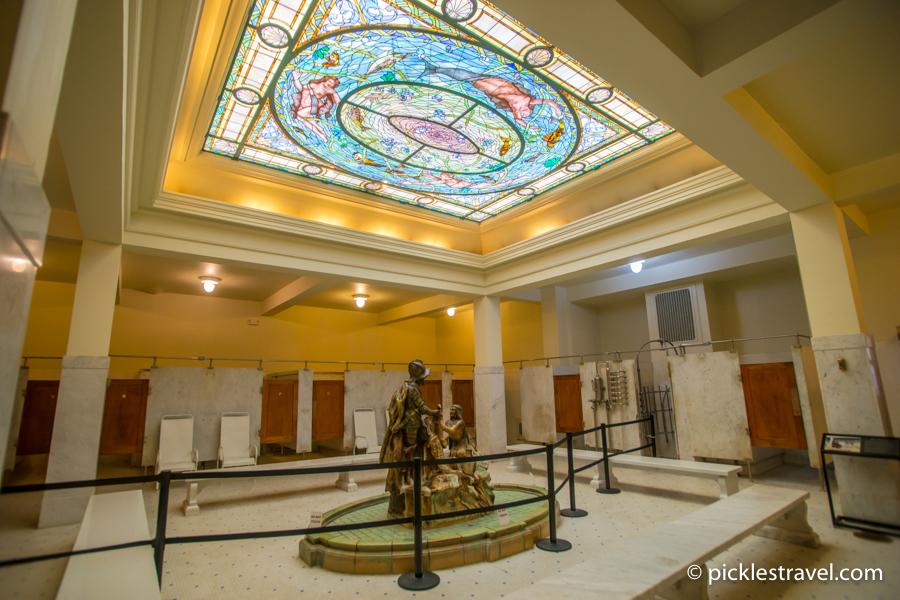 The main attraction of the Hot Springs National Park is the Fordyce Bathhouse. Take the guided tour or explore it on your own- just make sure to explore all three floors.
The basement has a wonderful spot where you can actually see where the thermal waters come in from the earth- decked out with some incredibly large crystals that were added for show.
The main level boasts one of the most exceptional stained glass windows I have ever seen. In the men's bath hall the ceiling is a stained glass comprised of approximately 8,000 pieces of glass. It's a beautiful underwater scene that combined with the marble fixtures makes it easy to see why bathing here in the early 1900s was the epitome of luxury and sophistication.
The third floor is the where you'll find the sitting rooms- also surrounded by exceptional stained glass ceilings.
2. Grand Promenade
Take the 30 minute walk along the Grand Promenade for some fresh air and beautiful views. A wonderful way to see bathhouse row and the bathhouses from the back as well as see some of the public thermal water fountains.
3. Tea Time at the Jug Tour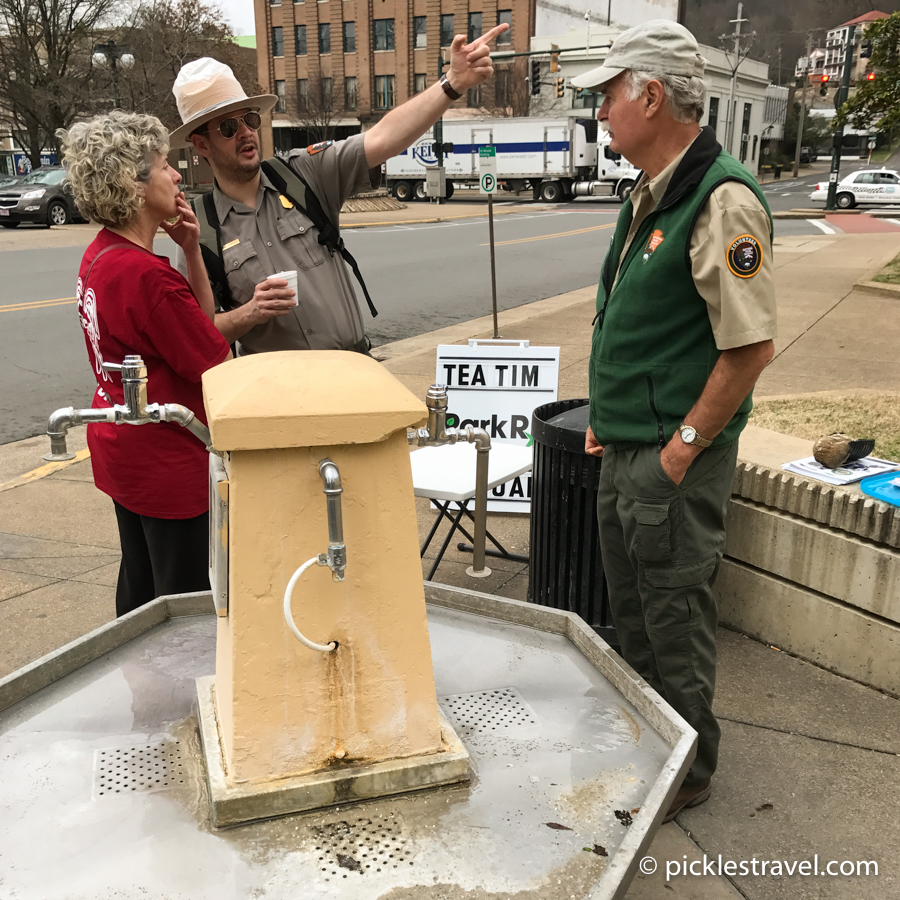 Every second Saturday of the month the park rangers host a "tea party" from 10 to 11 AM at the main public thermal fountain in town. They provide a range from tea to hot cocoa to instant coffee and you fill your glass with hot water straight from the hot springs. They're available to answer any one on one questions you may have during this time. Cost is free and it was honestly one of my favorite parts to the trip.
4. Spa Time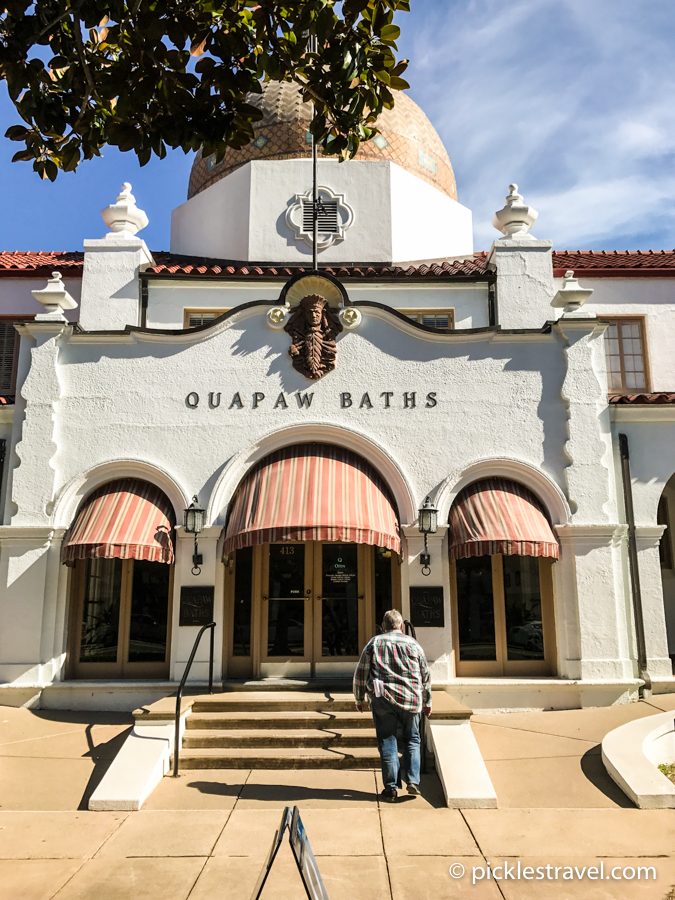 Relax in a thermal bath or get a spa package complete with massage at either the Quapaw or Buckstaff Baths. This is the home of the luxury spa, after all.
5. Explore Central Ave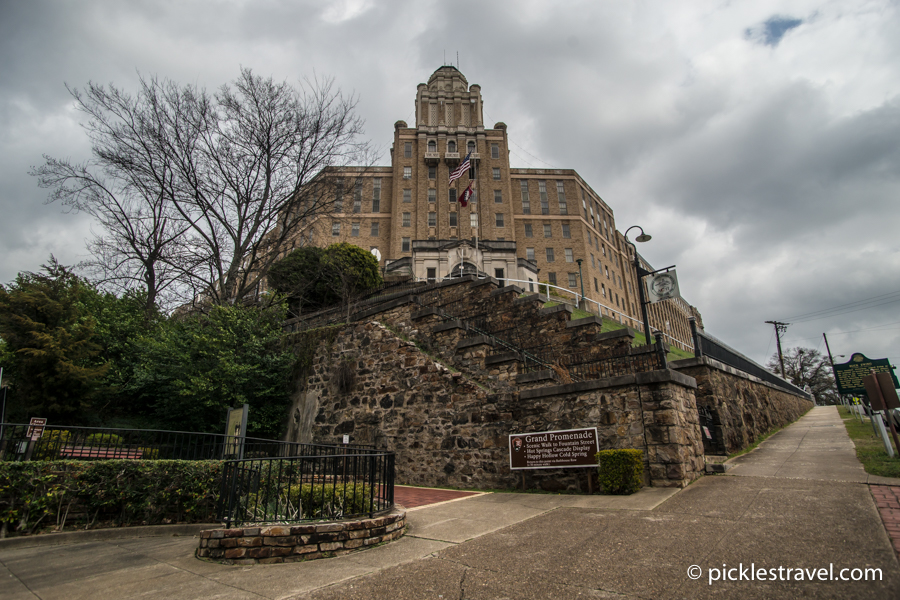 Walk along Central Avenue and Reserve Streets to see a wide range of architecture, shops, restaurants and mini museums. There is something for everyone to explore; from kitschy tourist shops to luxe clothing shops, from cupcakes to pancakes, from wax museum to a small aquarium.
Where to Stay: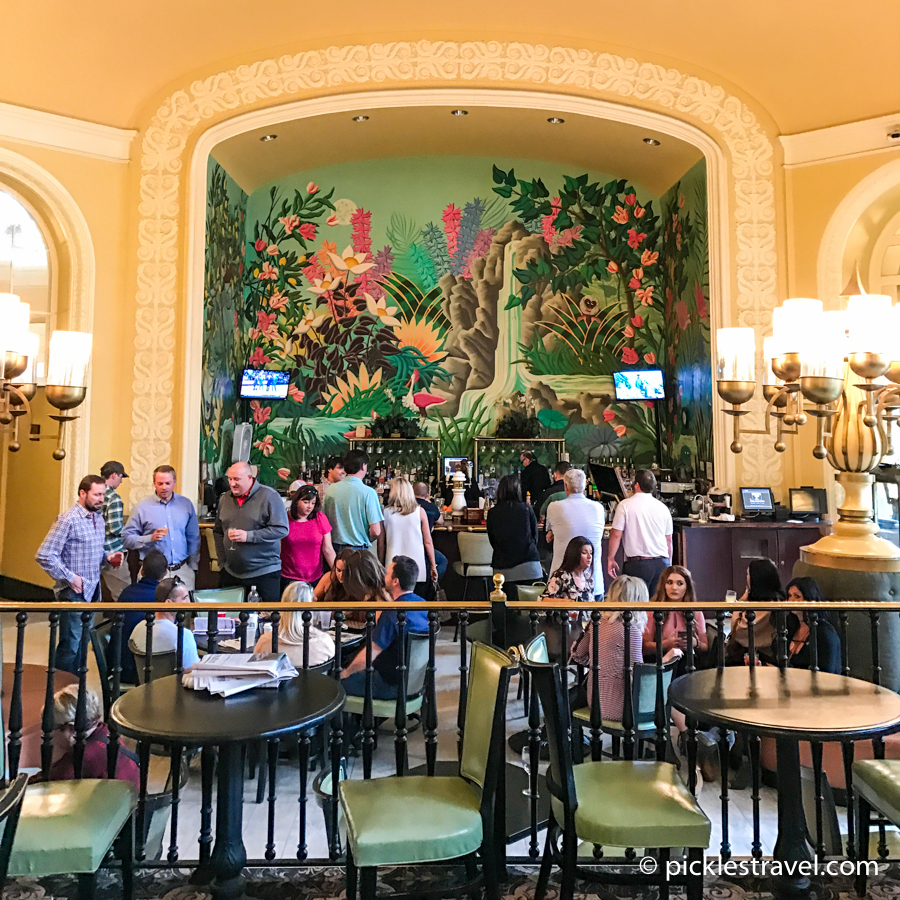 The Arlington Resort Hotel and Spa (239 Central Avenue, Hot Springs) sits at the heart of the old town center of Hot Springs and on the edge of the national park.
Where to Eat:
Collective Coffee and Tea (110 Central Ave, Hot Springs) was my favorite stop. A huge assortment of teas and I highly recommend the quinoa and egg salad if you're looking for something delicious and light.
The Pancake Shop (216 Central Ave, Hot Springs) has gotten rave reviews as being one of the best pancake places in the state. It's good food (nothing earth shattering, but they're not trying to be). It has a wonderful, quaint diner feel to it. Reading through their website is half the fun!
Join the newsletter
Planning your next Outdoor Adventure?
Get your free
National and State Park Checklist
of Minnesota
by clicking here!