Gravel crunches underfoot as we make our way up the path that opens into a lush green lawn, our eyes flying to the single figure in that expansive lawn- a tall, majestic oak tree.
The lawn is surrounded by a big red barn on one side, Morgan Creek on another, and colorful landscaping, seating and the store on another. It's like eye candy for the soul. Morgan Creek Vineyards, we have arrived.
Ambiance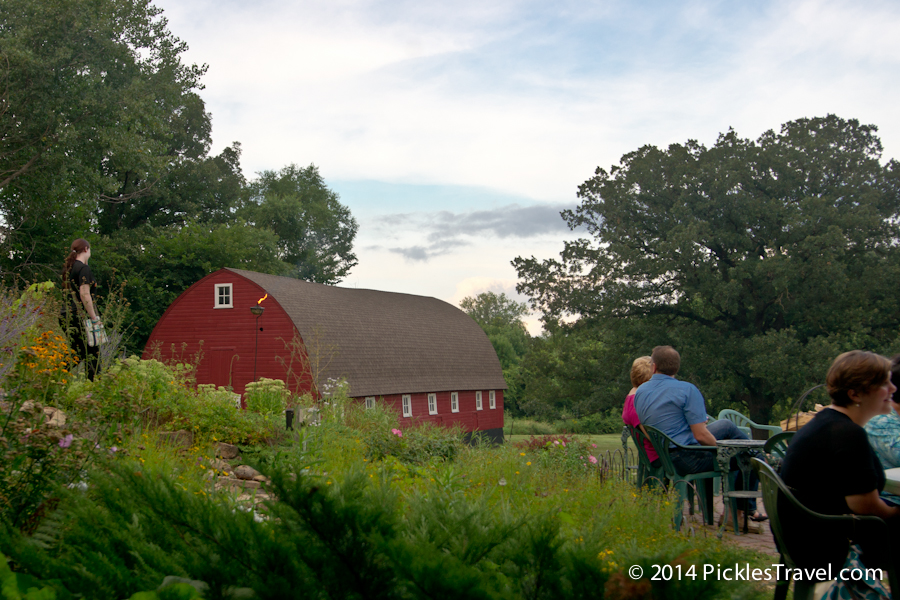 Surrounded by nature and beauty you will be blessed with a wonderful ambiance and fantastic view, no matter what time of day you arrive at Morgan Creek Vineyards.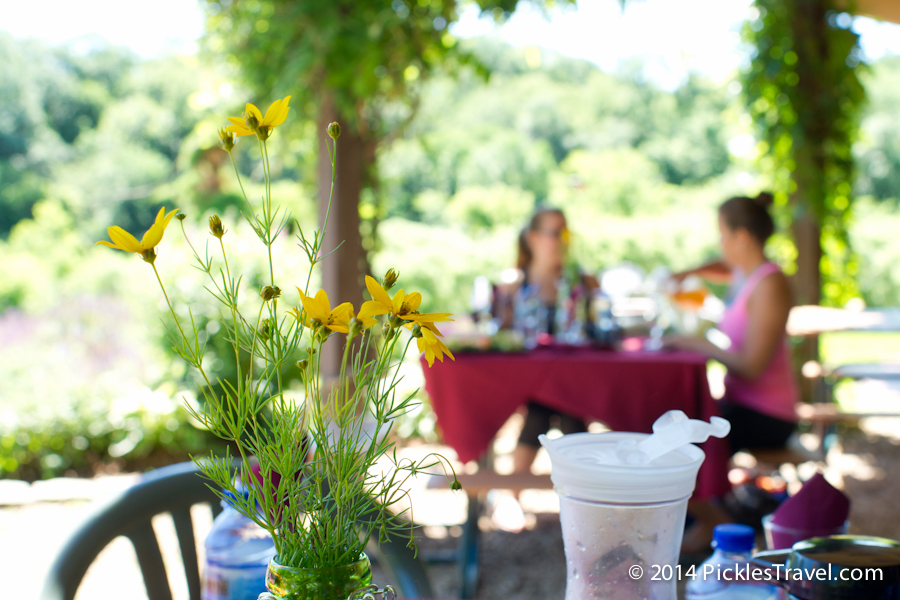 Whether visiting the winery for morning brunch, evening pizza and jazz or for an afternoon tour, all of your senses will be delighted with this space.
Wine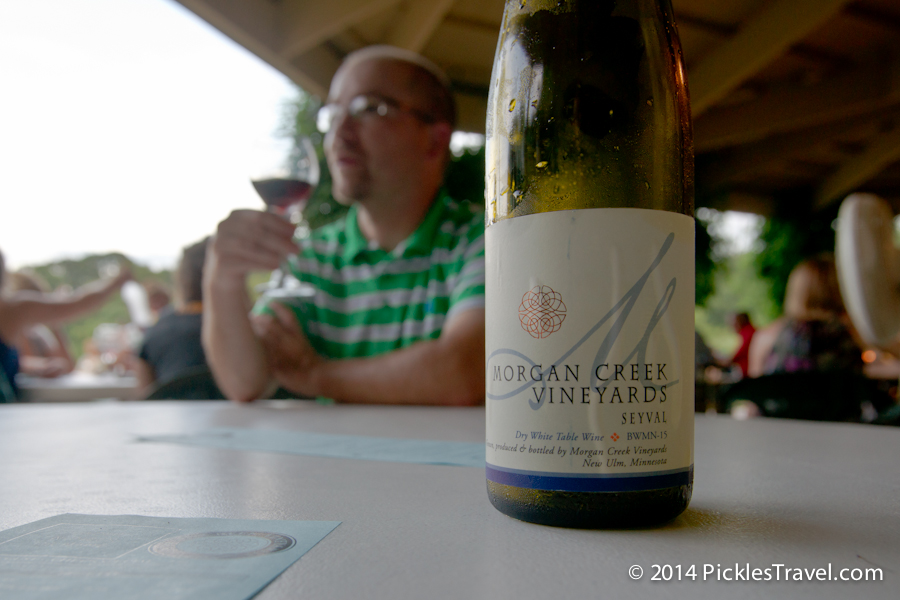 You can't go to a vineyard without getting a bottle of wine with which to enjoy the experience. Luckily Morgan Creek has a little something for everyone; Dry reds to whites to Semi-sweet and all the way to very sweet dessert wines. There is something that will appeal to any palate.
If you absolutely can't stand wine, don't let that stop  you from visiting. They now serve Schell's Beer from nearby Schells Brewery.
Activities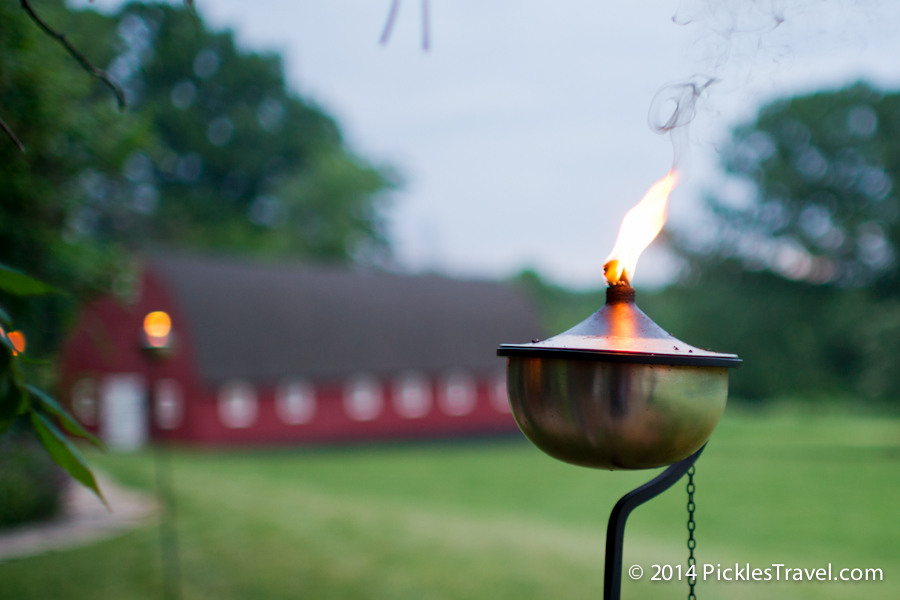 Enjoy an evening live jazz music as you sip your wine and enjoy the lovely atmosphere.
Yoga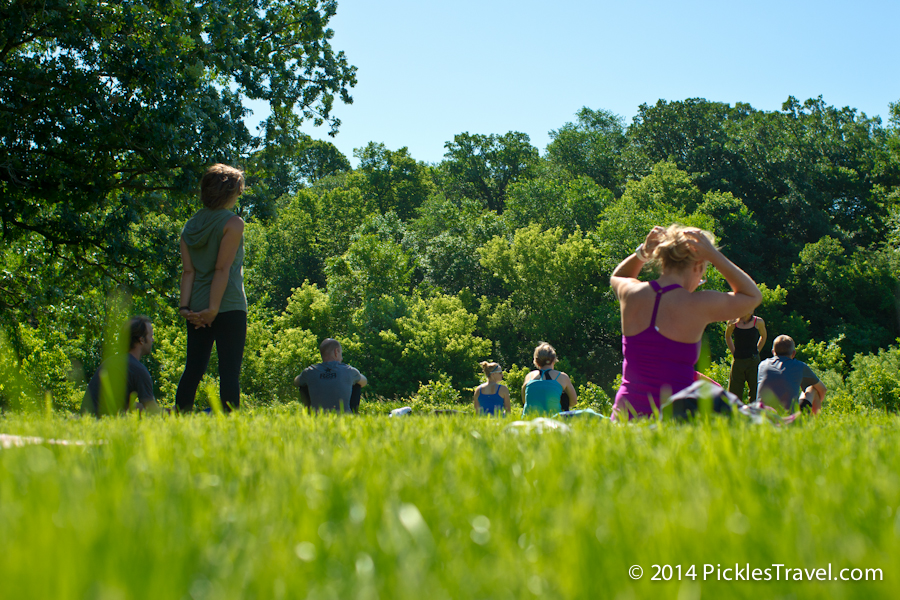 Wiggle your toes in the grass and feel one with nature with a morning yoga session. On Sunday of the third weekend of June, July and August you can ring in the morning by doing yoga in the sun, under the great oak tree.
Brunch
May through December on Sundays you can enjoy a scrumptious brunch at the winery.
Don't miss the annual Grape Stomp during the first week in October. More information here.