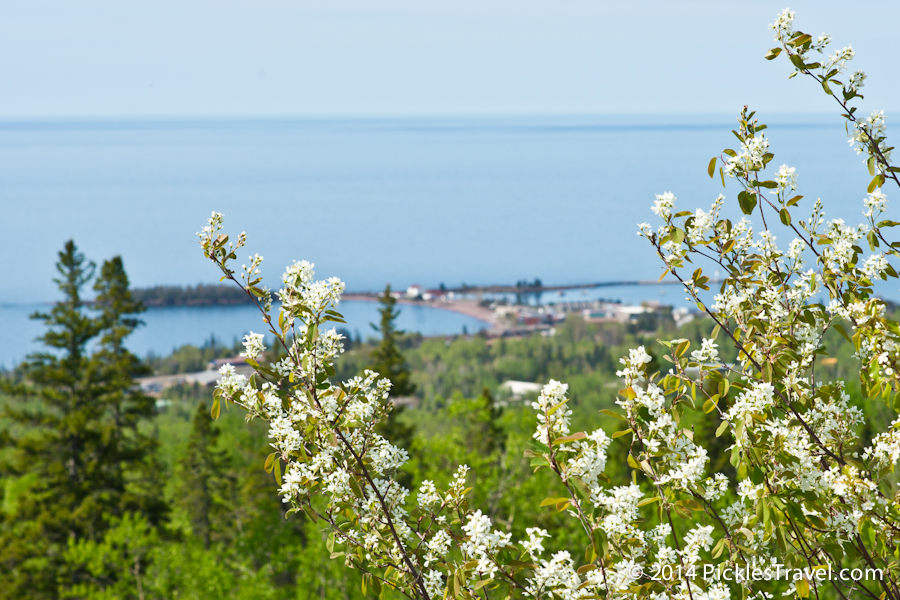 Parking at the Grand Marais Coast Guard Station and walking towards Lake Superior you have one of two directions to choose. Turning left you will head out onto Artist's Point, turning right you will head out to the Grand Marais Lighthouse- up close and personal.
Photo above is taken from the bluffs above Grand Marais, Artist's Point falls in between the Plum Blossoms and the evergreen trees. The Grand Marais Harbor and Grand Marais itself falls between the branches of the Plum Tree. You can just barely make out the white buildings of the Coast Guard Station at the "crossroads" of point or lighthouse.
Both are walks worthy of the hour or two it will take you to walk them. It is easy hiking, although you will want to pay attention to where you're stepping and I recommend wearing tennis shoes over flip flops. As you stroll the path, take time to search for the names of visitors that have visited and left notes in the rocks for their loved ones, dating back as far back as 1892
Artist's Point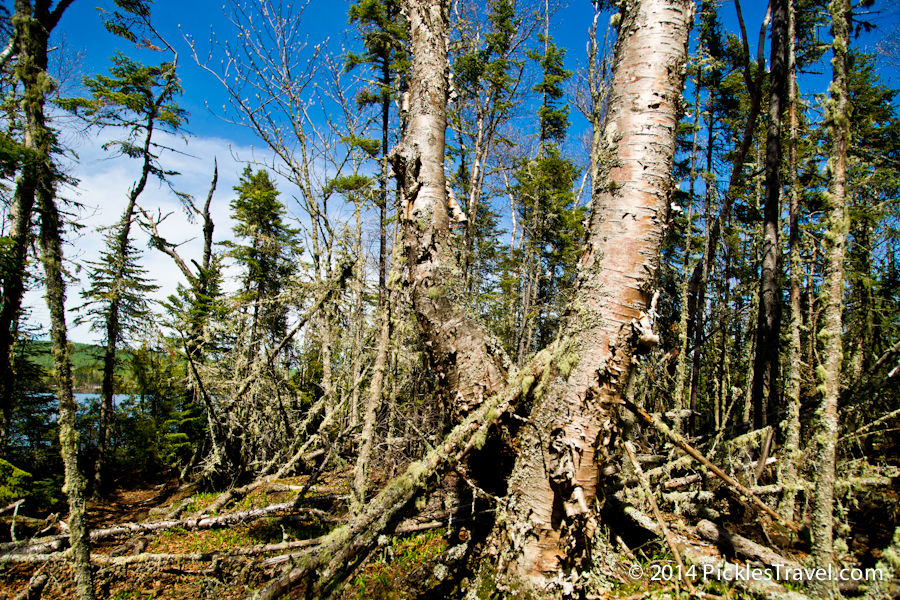 So named for the perfect location for painting or creating art. The rocks that surround the southern edge of the peninsula are perfect for setting up an easel, looking back past Grand Marais, and painting the Sawtooth Ridge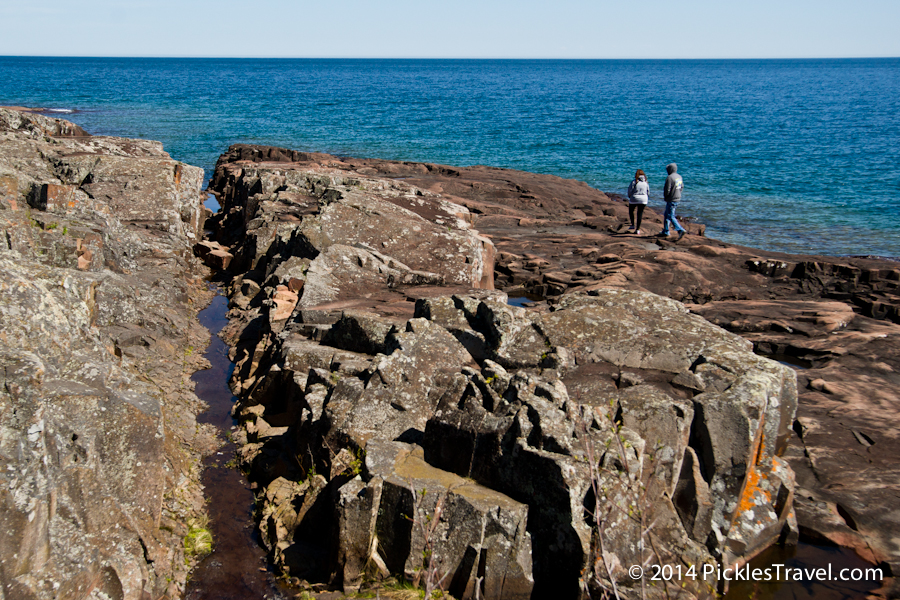 Enjoy the lichens and pines of the peninsula's tiny boreal ecosystem as you stroll across this tiny peninsula, emerging on the other side into a fantastic view of Lake Superior.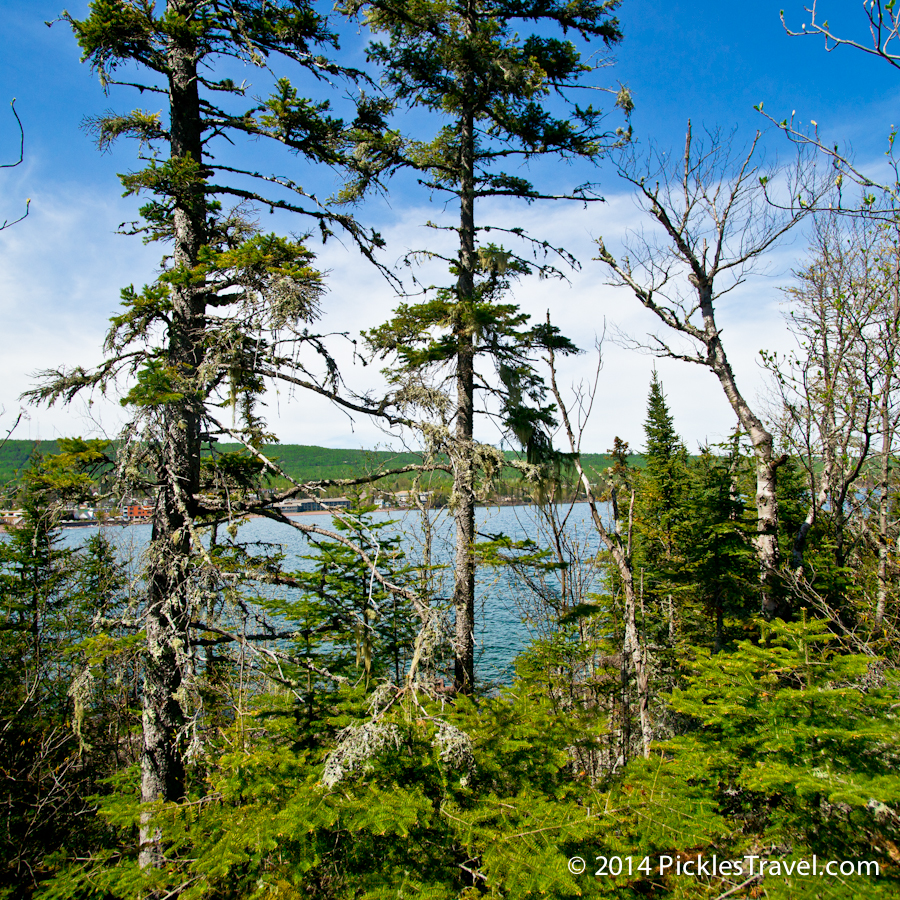 Now it's time to stroll back the other way to explore the other end of the path!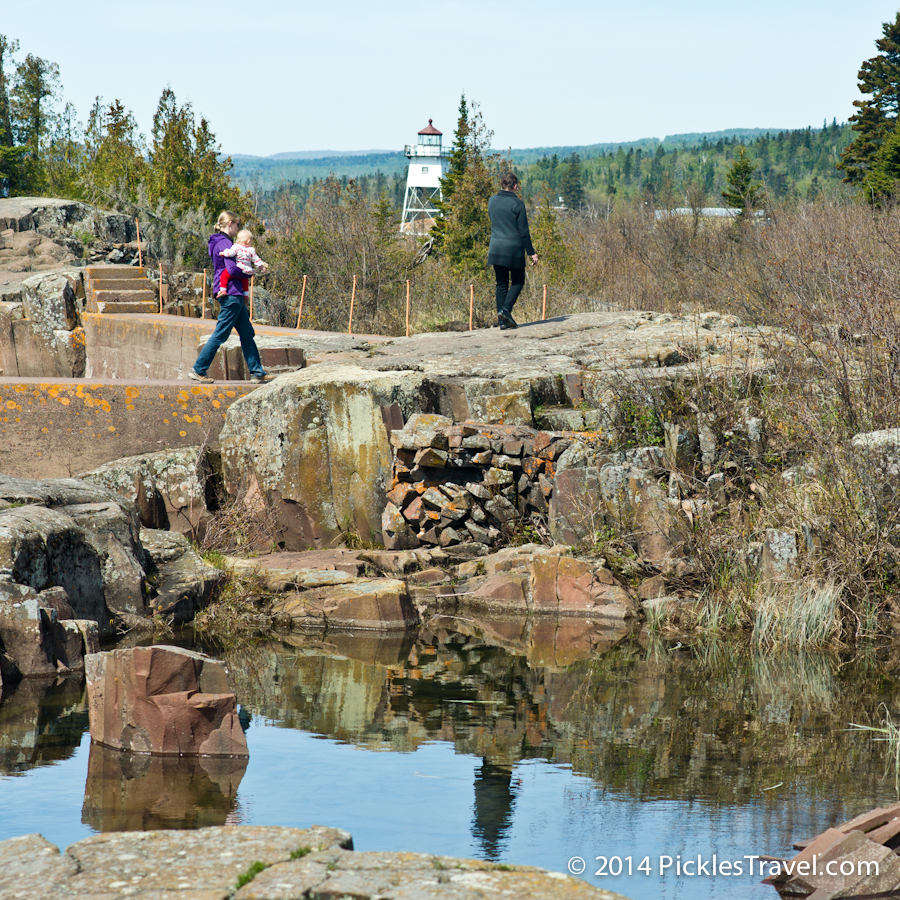 Grand Marais Lighthouse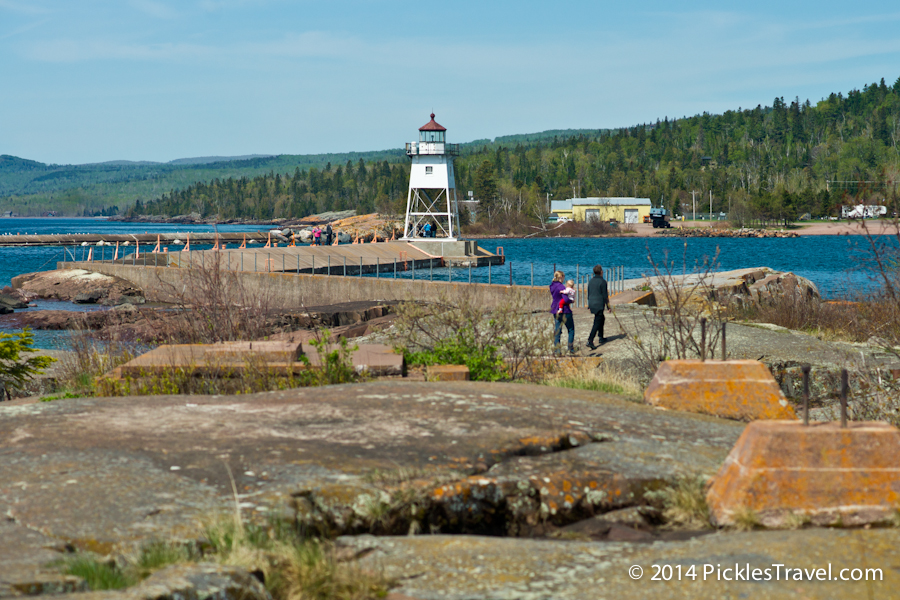 Get up close and personal with one of the most photographed harbors and lighthouses in Minnesota. The Grand Marais Lighthouse allows you to walk all the way up to it, although I wouldn't recommend doing so on a stormy night or icy day. The history of the lighthouse and break wall is definitely worth the read; either before or after your short hike out to visit the lighthouse.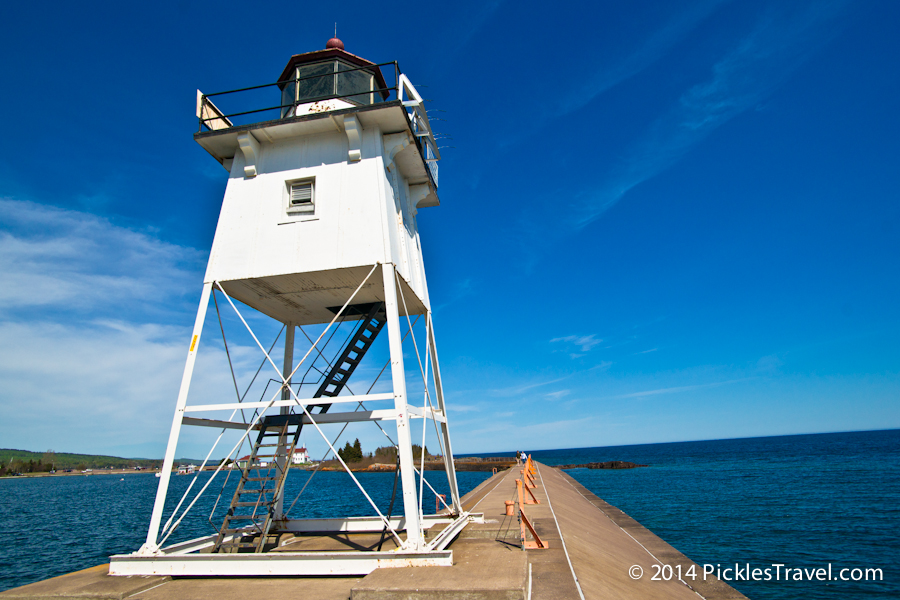 What: A short, easy 0.5 mile walk through the peninsula of Artist's Point and over to the Grand Marais Lighthouse can be done in less than an hour (unless you're there to take photos, then plan for much longer).
Bring along: Camera, tennis shoes and be prepared for breathtaking views.
Where: Access and parking is available near the Grand Marais Coast Guard Station on Artists Point. The trail explores the Lake Superior shoreline beneath the breakwall.