Hwaseong Fortress: "The Flower of Castles"
The palaces of South Korea are colorful, and ah-inspiring, but they also have a constant stream of tourists flowing through.
Why not visit a palace just outside of Seoul where the beauty is just as great, the Hwaseong Haenggung detached palace, and it's great wall – the Hwaseong Fortress that you can walk and enjoy all in one day.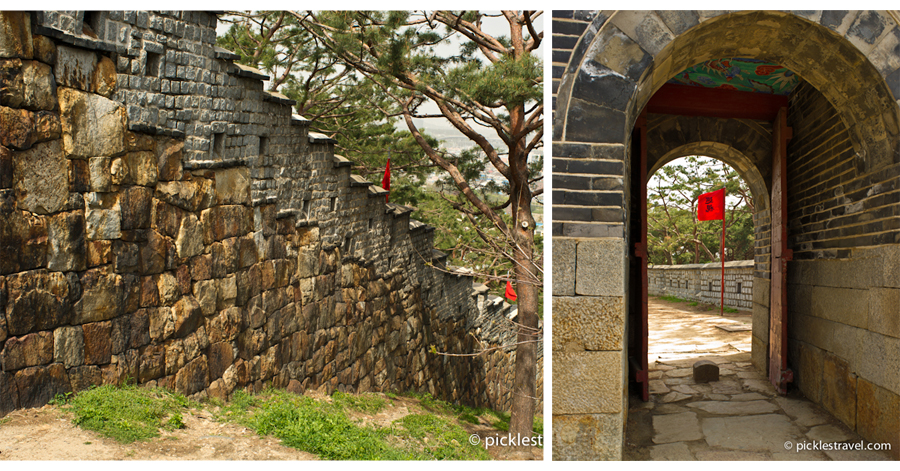 The fortress is home to the Hwaseong Haenggung palace from the Joseon Dynasty which at one time also housed government offices. It was built over 200 years ago around the center of Suwon, just outside of Seoul, South Korea to protect it and its structures. It is a registered as a UNESCO World Cultural Heritage site (since in 1997.)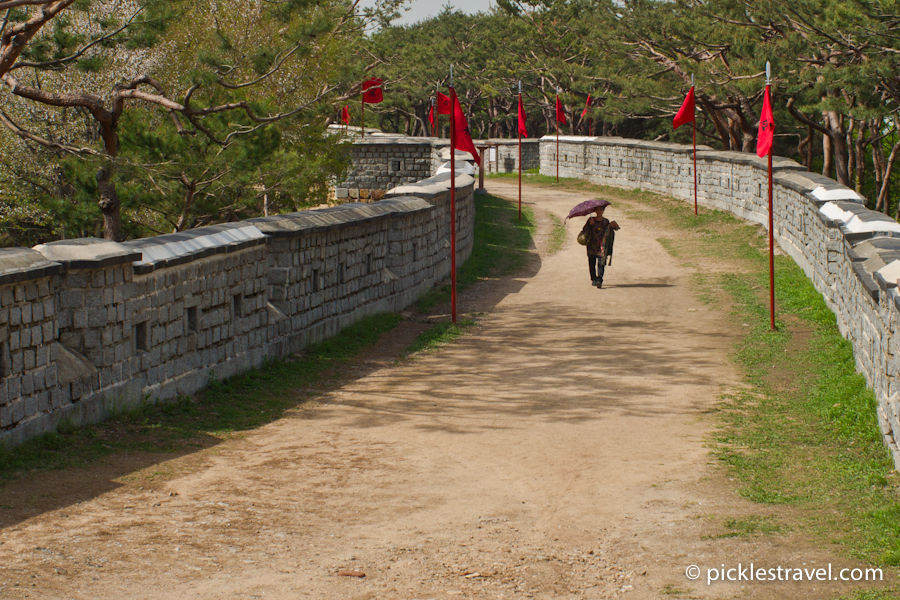 Hwaseong fortress is now the epitome of a terrific walking trail. A beautiful walk around the center of downtown Suwon; and fantastic views along the way. You're more likely to see older South Koreans out for a stroll or school groups learning about the area and palace than to see large tourist groups from other countries.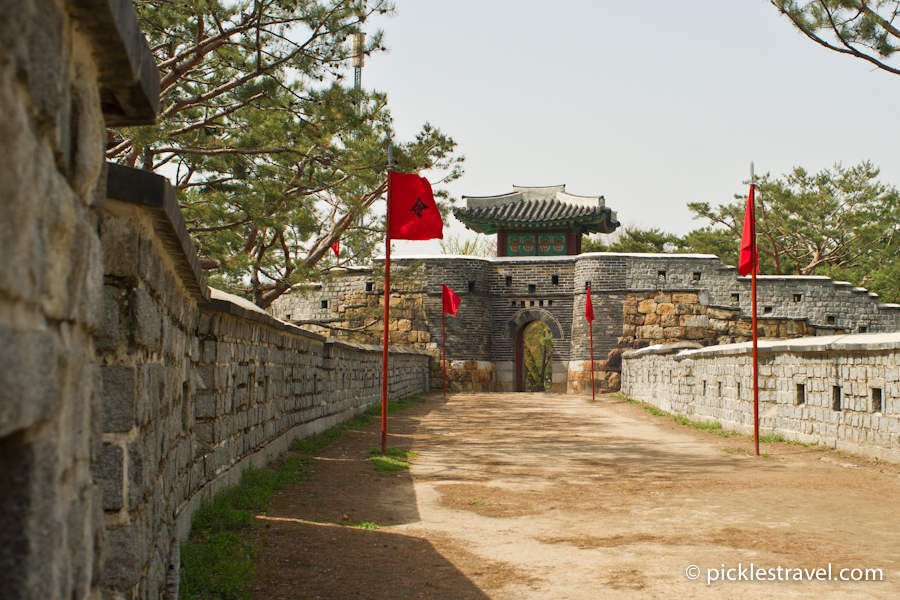 Several structures along the fortress path add to it's allure, from the Ammun, where war supplies where kept and protected, to the Nodae (large pyramid structure in photo below) which was used for shooting catapults.

Hwaseong Haenggung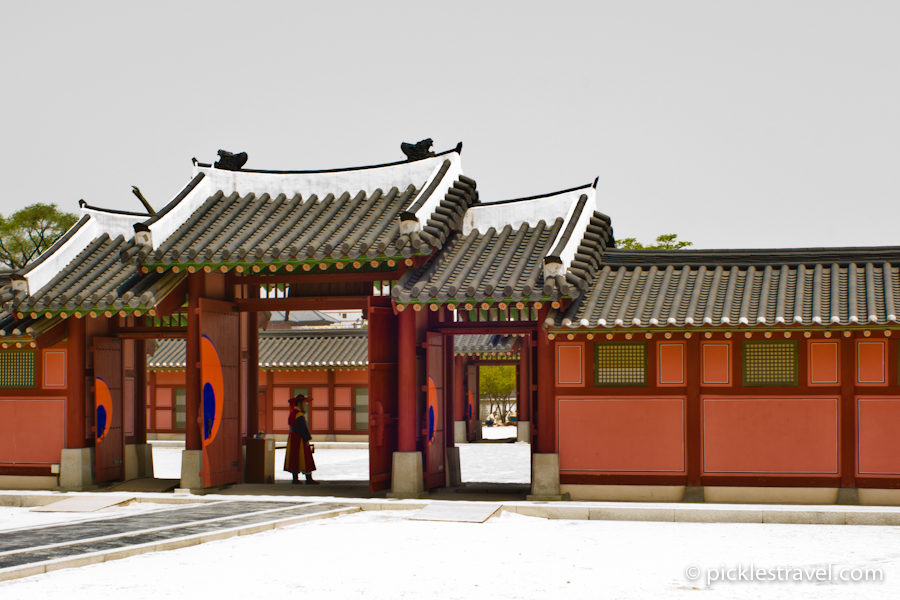 Take the time to tour the detached palace of Hwaseong Haenggung. The colorful structures and amazing architecture dating back to the late 1700s is worth the time and energy.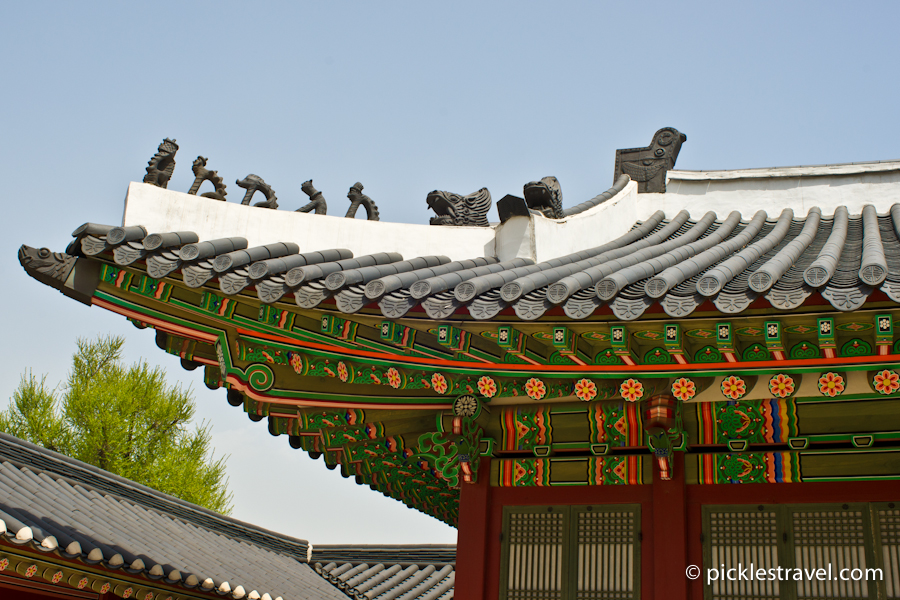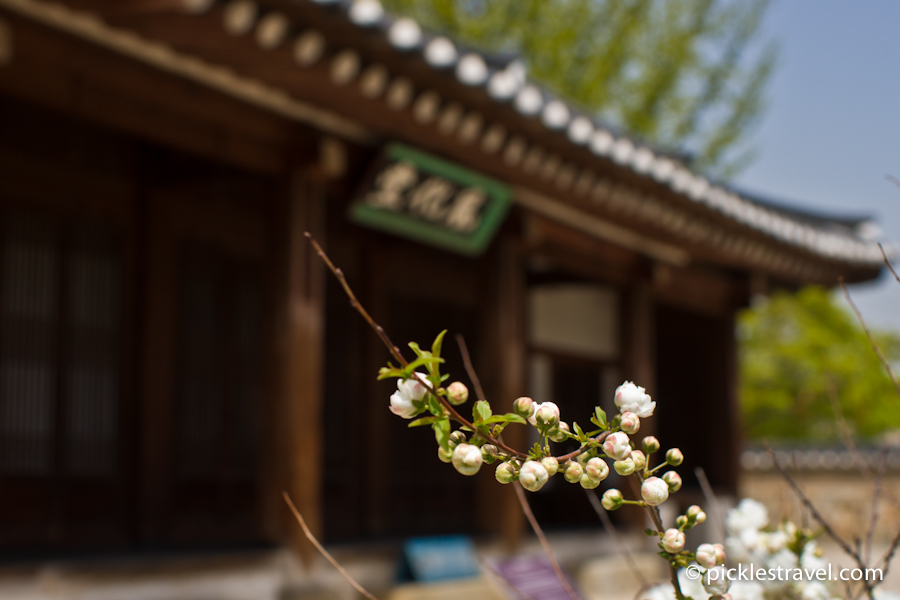 What are you waiting for? Grab your walking shoes and explore!
To get there: take Seoul Subway line 1 out to Suwon Station. Take buses 2, 7, 7-2, 8, or 13 and get off at Jongno 4-geori (intersection). Walk or grab a taxi to Hwaseong Haenggung and let your day adventure begin!