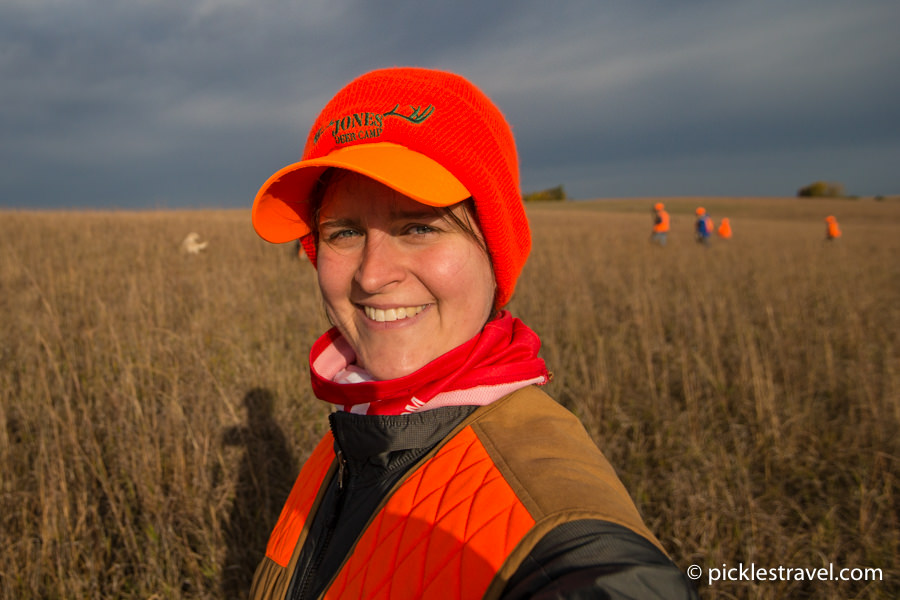 This was my first time attending the Minnesota Governor's Pheasant Opener as media and I had no clue what to expect. I went in eager to learn, experience and see everything. I was blown away by how much I learned, experienced and saw. It was fun and educational on so many levels that I can't wait until the 2018 governor's pheasant opener in Luverne!
The 2017 MN Governor's Pheasant Opener was held in Marshall, MN and they went above and beyond to showcase unknown and interesting parts of their town and community. They brought together elements of Southwest Minnesota State University, local businesses, and even their new arena, all which share the love of the great outdoors and pheasants.
Minnesota Governor's Pheasant Opener
Started in 2011 the Minnesota Governor's Pheasant Opener is two full days of activities that include indoor and outdoor adventures and activities that highlight the local area.
SMSU Water Quality Testing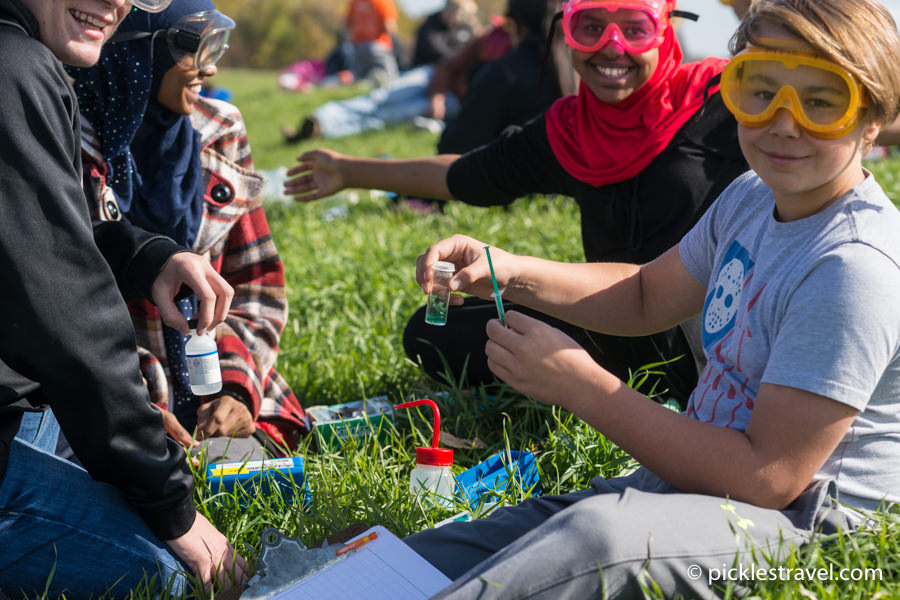 Southwest Minnesota State University hosted the Govenor's pheasant banquet on Friday evening, which was insanely good. They also included the media on a water quality testing course, one of their freshman seminar classes.
Professor Dr. Emily Deaver has her freshman college kids work hand in hand with school-age children from the community to test the water from the Redwood River. Together they look at different elements of the water like turbidity, light penetration, temperature, oxygen levels. They even run tests on bouancy of an orange in the river. It's a great learning opportunity for all involved – using the results to create graphs that help teach them about reading data and formulating hypotheses and conclusions based on that data.
It's a wonderful way to get children of all ages interested in thinking about the environment in a different way.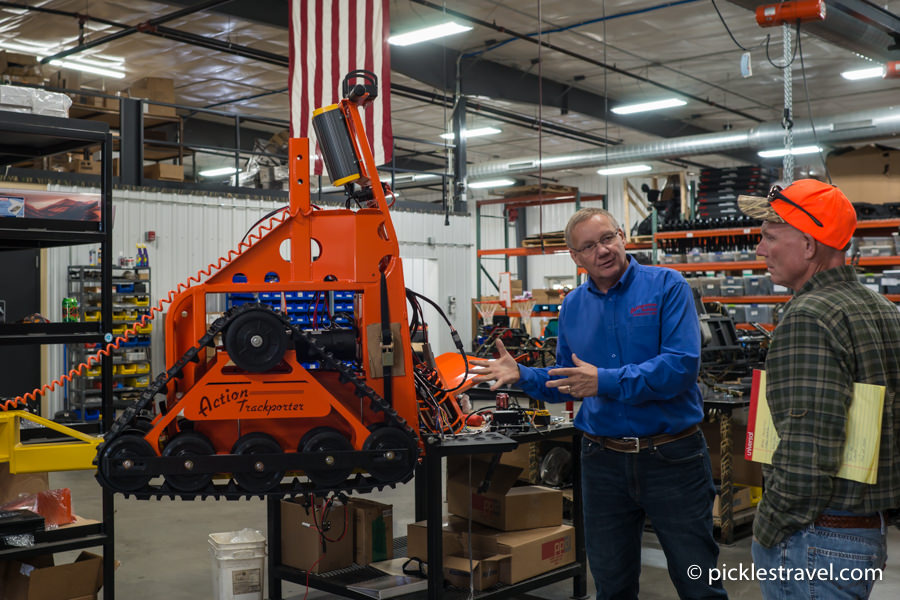 A tour of Action Manufacturing was definitely the highlight of the business tour. A wheelchair created for the avid outdoors' person was the perfect addition to a weekend of pheasant hunting in the great outdoors.
The Action Track Chair was created out of a need to stay active even after a life-changing accident leaves an individual paralyzed. A normal wheelchair just can't bear the brunt of an uneven terrain and when the founder, Tim's, son suffered a horrible accident that left him paralyzed, his wheels started turning.
Using elements from his previous profession in the boat and snowmobile industries Tim created a chair that can get off-road while staying safe and comfortable. That was back in 2008. They have since added to the line a chair that stands you up (!!) making it possible to hunt (line up a shot with your shotgun) as well as helping offset some of the bone density issues that are created when one is confined to a sitting position day in and day out.
Minnesota's newest Wildlife Management Area of 155 acres was dedicated to James Meger in a touching ceremony in a beautiful spot. James Meger, a Minnesota native, is probably one of the greatest wildlife artists of our era. His artwork has been used to raise money for all kinds of habitat projects and was even used by the MN DNR for the 1980 duck stamp.
MN Governor's Pheasant Opener Banquet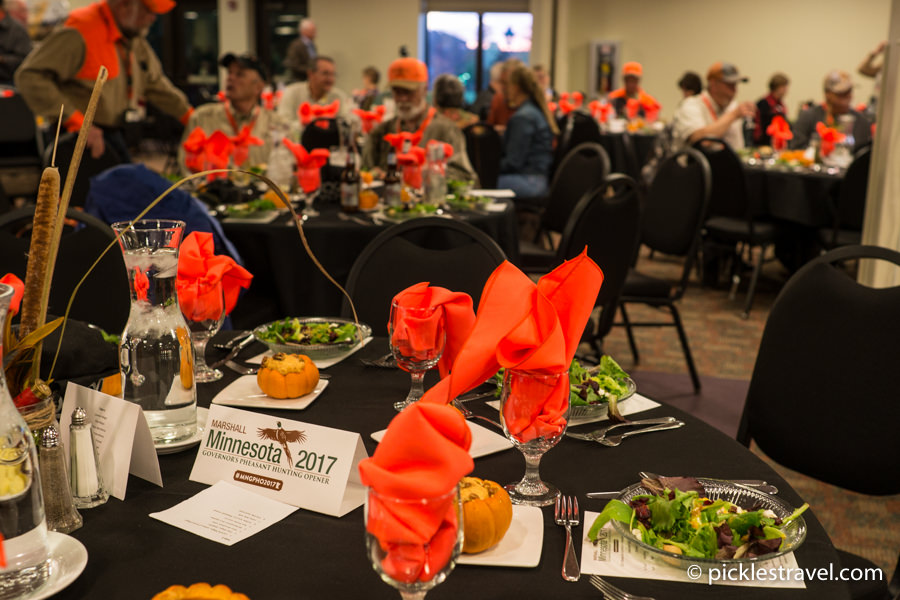 The banquet for the Governor's Pheasant Opener was held at SMSU and open to the public to attend. Over 300 people were in attendance and tickets sold out before they were ever truly opened up to the public, so it was a pretty big deal to be there. A fantastic line-up of speakers that included both Governor Mark Dayton and Senator Amy Klobuchar spoke briefly on the importance of creating habitat and environmental friendly practices. More habitat means more pheasants which means a healthier ecosystem (and happier hunters!).
The food was great! There were pheasant empanadas and pheasant sliders as appetizers and a medium-rare steak with maple glazed carrots with bacon and potatoes. It was by far the best meal I have ever eaten in a large attendance setting, too bad I got full before I was able to devour my pumpkin bread pudding dessert!
Minnesota Governor's Pheasant Opening Day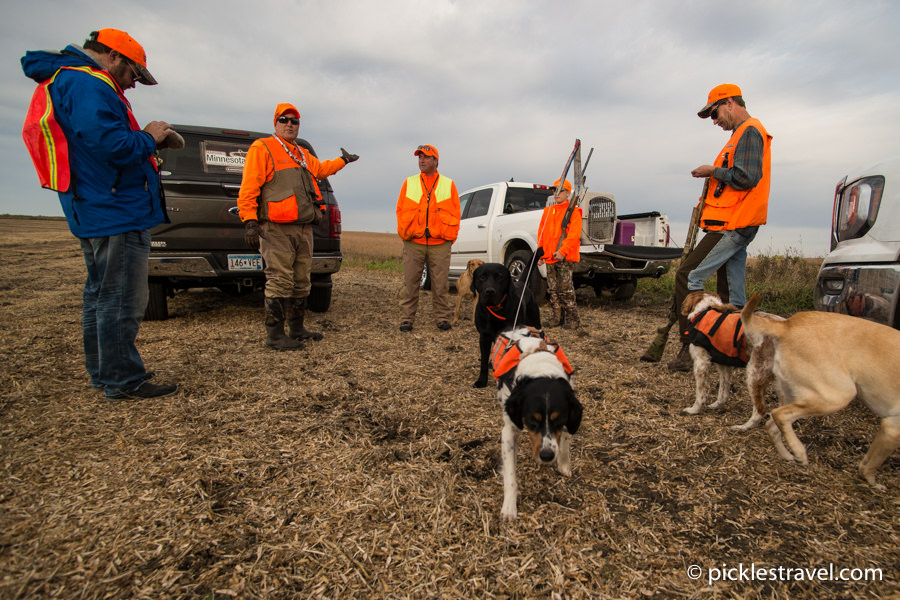 Bright and early on Saturday morning the planning and festivities began. Although pheasant hunting doesn't actually commence until about an hour after sunrise, I was at the new Red Baron Arena by 7:00 am for a filling breakfast and to find my hunting group.
When you sign up to participate in the MN Governor's Pheasant Opener you get paired up with a guide, who will usually have one or two hunting dogs, several other hunters (or media folk, like myself) and a tract of land that has been made available by a generous landowner.
My group included two of the best guides I've ever walked with, three hunters, five hunting dogs, three media types carrying cameras with which to shoot (aka me), plus the landowner and his son. It was an incredible line up of people and made for a wonderful 2+ hours of hiking through 140 acres of prairie. We saw five roosters but only got one. Those numbers are actually pretty impressive though, given that barely any of the crops were out of the fields and the weather was unseasonably warm!
Takeaways from the Governor's Pheasant Opener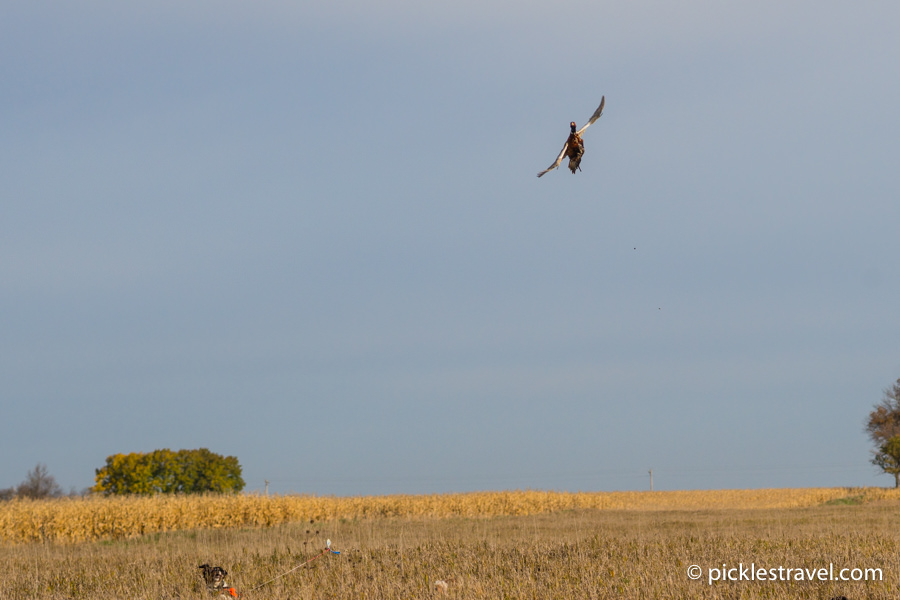 The people at the Governor's Pheasant Opener are passionate about the environment and creating habitat. They are passionate about sharing their love of the outdoors. They love the pure joy of being outside with their dogs, in a beautiful part of the country. The hunting and success of getting a bird is icing on the cake.
I met many amazing individuals who have made the great outdoors, the love of Minnesota, and pheasant hunting their life's work. I felt incredibly honored to share just a slice of that joy and passion with them.
Exploring the prairie in search of pheasants with people how care about both also brought a completely new level of respect for Pheasant's Forever and all that they do to continually create habitat for pheasants across the southern portion of the state.
Other Really Cool things to do in Marshall, MN
Visit Camden State Park
Grab a sandwich and coffee from the Daily Grind
Enjoy a beer flight from Brau Brewing