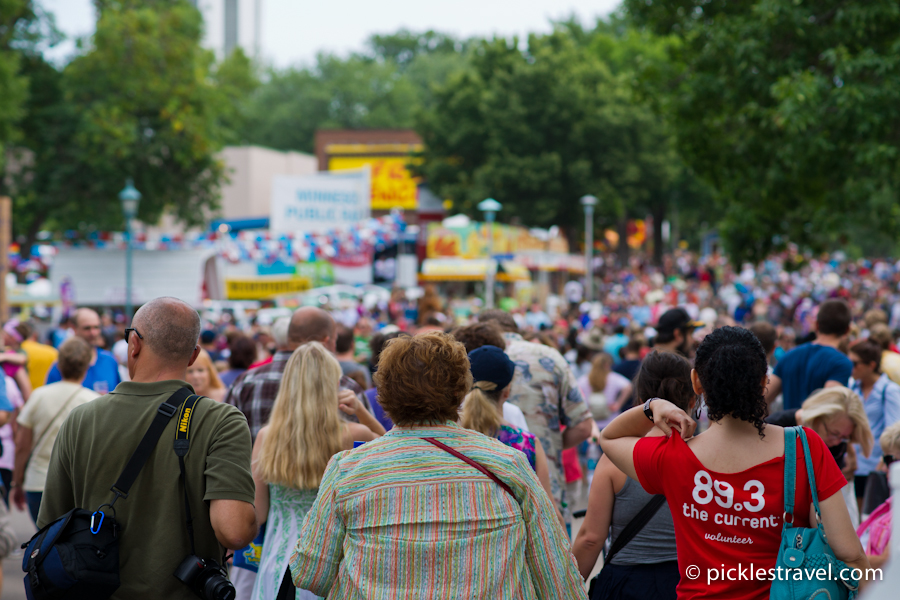 The Minnesota State Fair is just around the corner- which means an eating frenzy of delicious fried foods (fried pickle recipe anyone?!) and various delicacies on a stick will soon be here. In order to get your body good and prepped for such a mouth-filling event I teamed up with several of my favorite food bloggers to create a round up of our best foods that copycat the Minnesota State Fair foods.
Enjoy your favorites like certain chocolate chip cookies, or pronto pups, mini donuts- and of course my favorite- fried pickles! Which leads us into my recipe for said Fried Pickles.
Fried Pickle Recipe with Sriracha Ranch Dip
The biggest challenge with making fried pickles is to make sure to not over fry them. They aren't really fried pickles anymore if they taste like oil and not dill pickle vinegary goodness!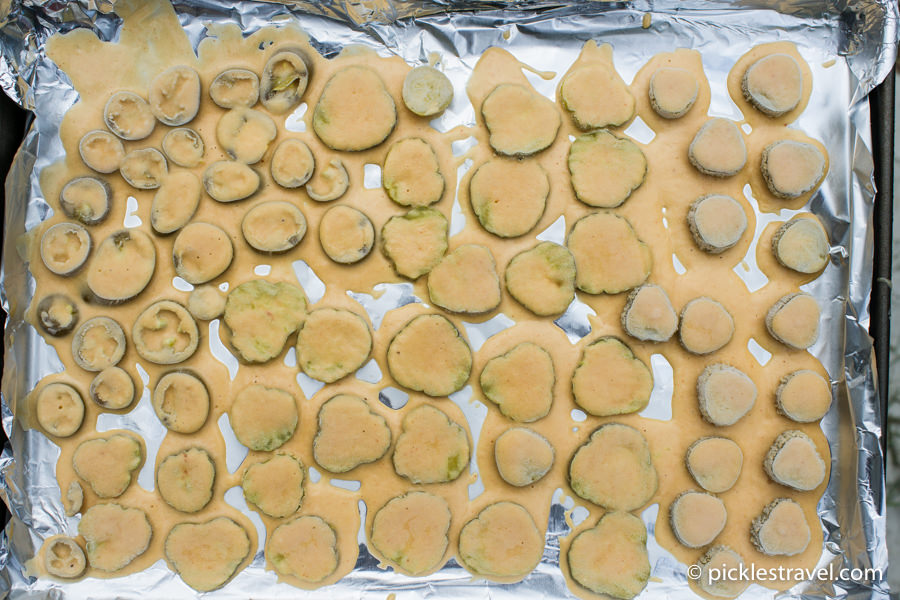 The easiest way that I have found to do this is by freezing the pickles after coating them in the wet batter but before frying them. It's a step I strongly recommend not skipping- trust me on this one.
After that the process is easy. Fry a few pickles, eat a few. Repeat. They are especially delicious when dipped in the Sriracha Ranch Dip which does an amazing job of cooling with a tiny hint of spicy heat at the same time.
Both the Sriracha Ranch Dip and Fried Pickle Recipe are detailed below. Enjoy them immediately!
And remember to grab all the other recipes below- Which one is your favorite?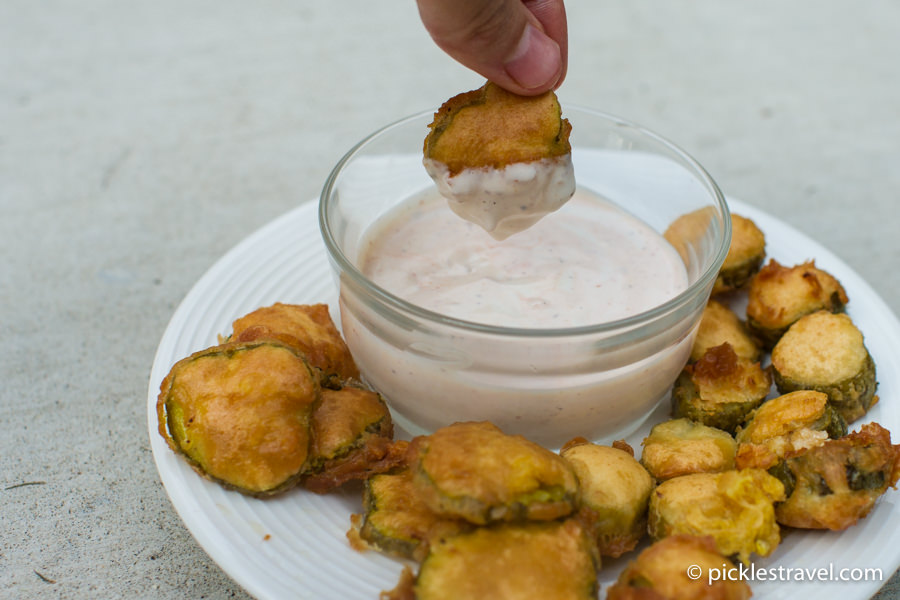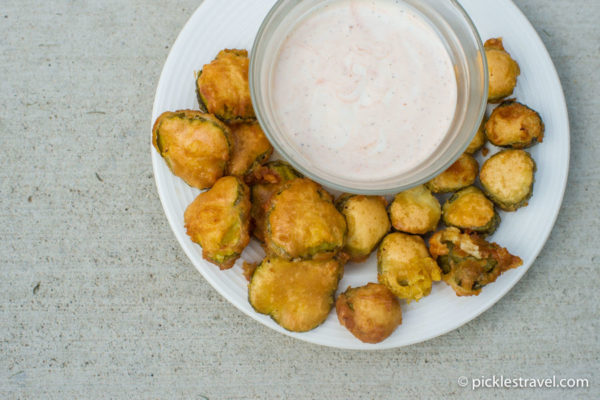 | | |
| --- | --- |
| | |
Mix together batter ingredients. Drop pickles in the batter and make sure that they are completely coated on all sides.

Place battered pickles on a cookie sheet covered with tinfoil and put in the freezer for 20 to 30 minutes (or longer). This will ensure that your batter stays on your pickles when you put them in the fryer.

Start the hot oil fryer and set to heat to 350 degrees.

Once oil is heated and pickles and batter have frozen it is time to make pickle magic. Depending on the size of your fryer- Fry in smaller batches of no more than 10 at a time so that the ingredients to all get stuck together in the fryer.

Fry for no longer than 1-2 minutes (faster if they look done) at 350 degrees and remove immediately. Allow a few minutes to cool. Serve with Ranch-Sriracha dip.
Combine the ranch dressing and Sriracha hot sauce. Serve with fries, fried pickles, on a salad or on a sandwich to truly enjoy the flavors.
Remember how I mentioned a collection of Minnesota State Fair recipes? Here they are! The best of the best.
Make them all at home and start getting your taste buds ready for the MN State Fair!
Minnesota State Fair Food Recipes
Did we miss your favorite recipe? Let me know what your favorite go-to state fair food is!