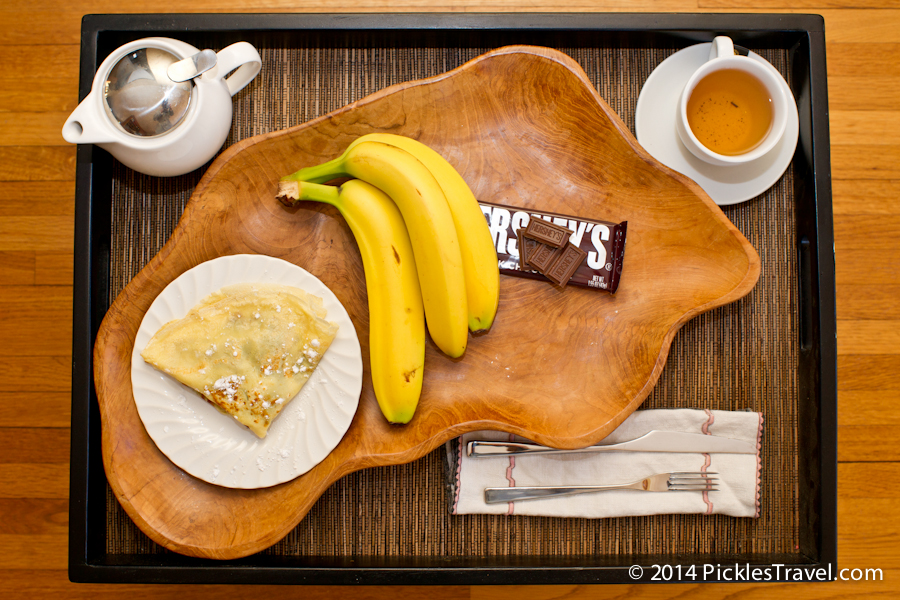 I recently spent the night at an out-of-town friend's house. For breakfast she made me crepes and it reminded me just how much I love them! I hadn't made crepes in years, and the last time I ate them was with my sister after we walked on the Great Wall of China. It was in China where I learned how good the banana-chocolate combination tasted in a crepe, so thank the Chinese for this post- I know I do!
The crepe recipe comes from the amazing Itty Bitty Impact blog. It's the best crepe recipe that I have ever tried, light, fluffy with just a touch of sweetness. They taste delicious all by themselves or with savory breakfast ingredients, like the rest of her recipe states.
Whip flour, sugar, salt, milk, four eggs together until perfectly blended. Let rest for 15 minutes while you heat up the skillet.

Lightly coat hot skillet with butter. Add 1/3 cup batter and swirl to completely cover skillet. Cook until underside of crepe is very lightly starting to brown, about 2 minutes.

Loosen edge of crepe with spatula and then either using large spatula or your fingers, lift it up and flip it over.
Crepe Topping Ingredients:
2 Sliced Bananas
2 Hershey's chocolate candy bars (or chocolate of your choosing)
Instructions:
Add the banana and chocolate pieces after you've flipped the crepe once, and it is cooked.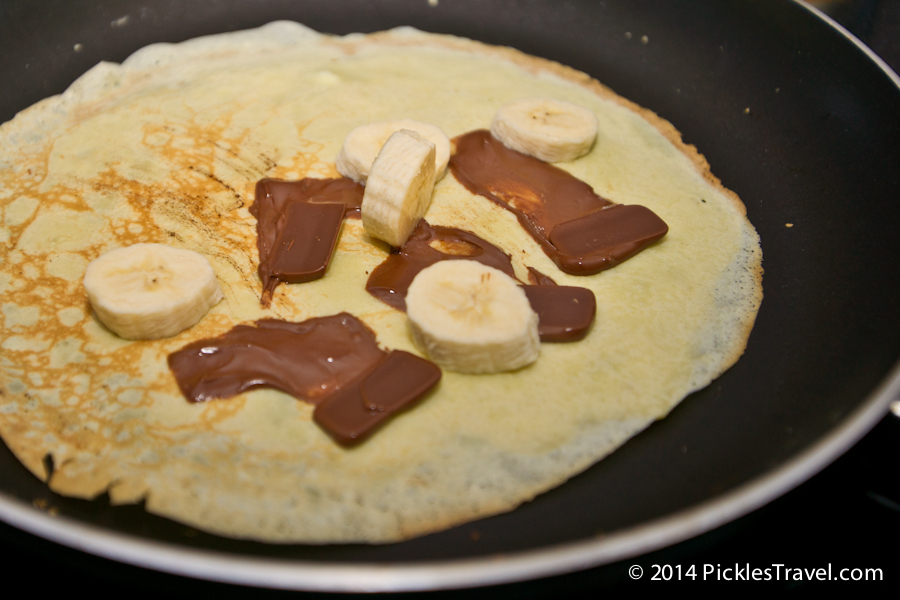 The chocolate will start to melt quickly. Once this happens start to fold up the crepe; first in half and then in half again, so that it looks like you have a quarter piece of the 'pie'.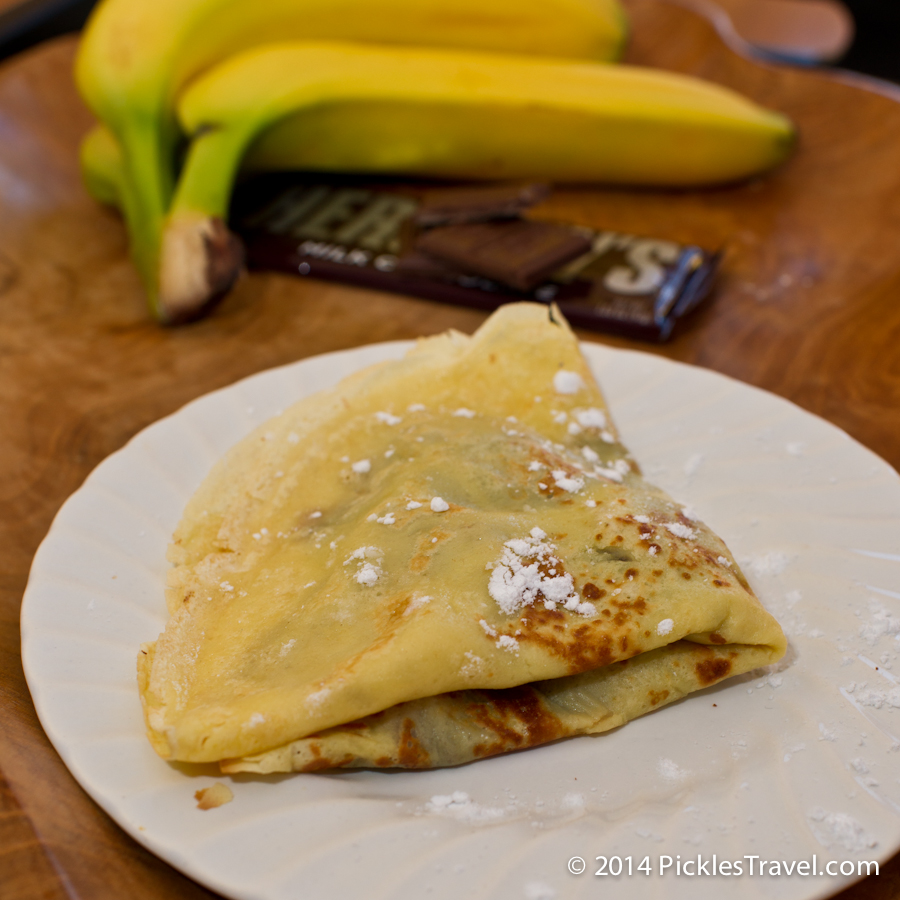 If not serving them as you make them it's a good idea to keep the crepes warm in the oven as you go. I usually set the temperature pretty low- around 150 to 200 degrees. That way they'll be ready for all at the same time.
Now all that's left is for you to dive on in. Bon Appétit!