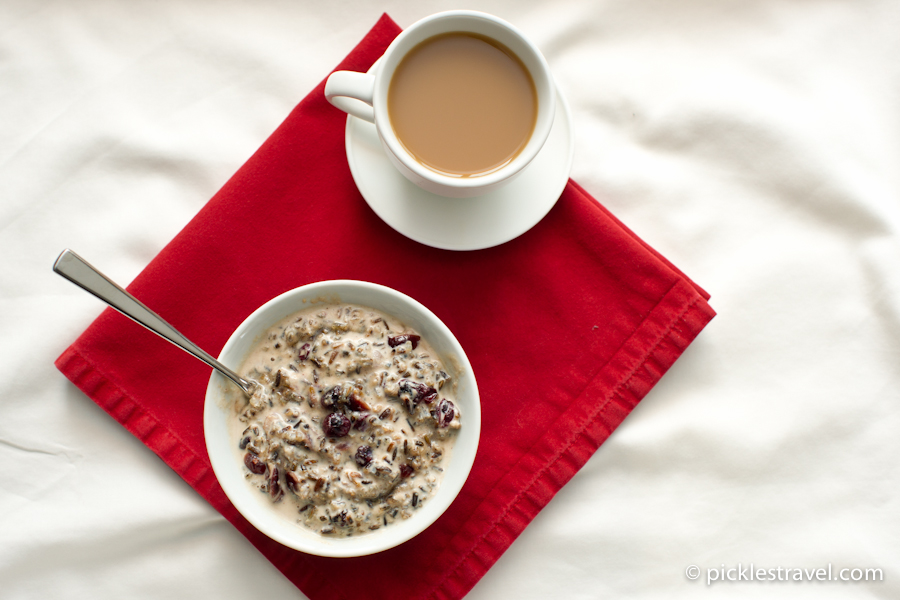 Minnesota's state grain is wild rice, which is fitting since it thrives on the cold waterways of northern MN. A rich flavored "grain" (technically more of a grass seed) it is often overlooked, probably due to cook time, but it's nutritious value – beating out quinoa in protein content – is well worth the time and energy.
In northern Minnesota wild rice still grows wild and you can legally hunt it- during wild rice hunting season and with the proper licensing, of course. It's hunted and harvested by canoe. What an experience that would be- to beat wild rice into your canoe as you floated along the water. It's definitely on my bucket list.
While wild rice as a side dish for dinner makes sense, wild rice for breakfast seems to break all the rules. And yet, it is so good it makes you wonder why you haven't been eating it all along.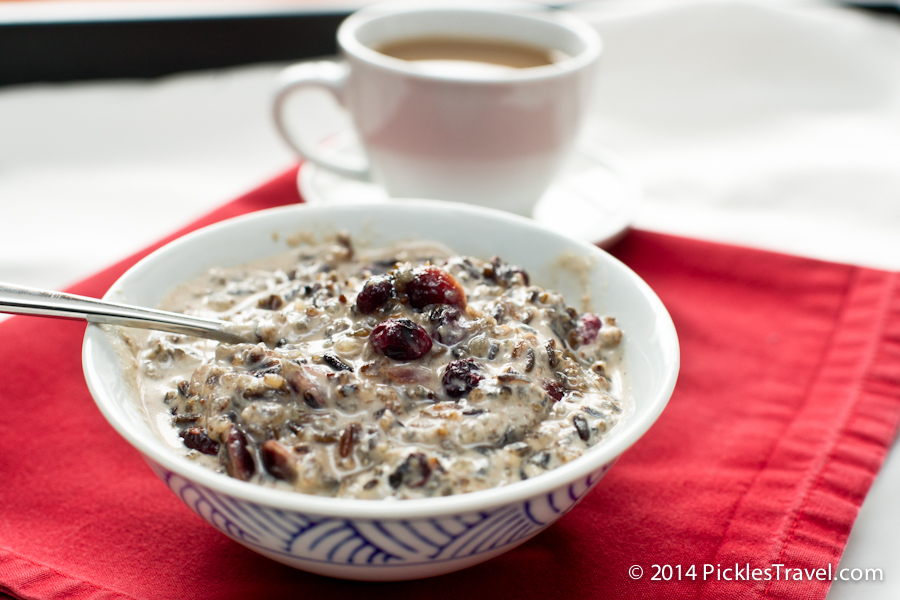 Breakfast Wild Rice Porridge Recipe
This recipe is inspired by chef/owners Mitch Omer and Steve Meyer at Hell's Kitchen in Minneapolis who made the Mahnomin Porridge which I devoured and from where this recipe was conceived.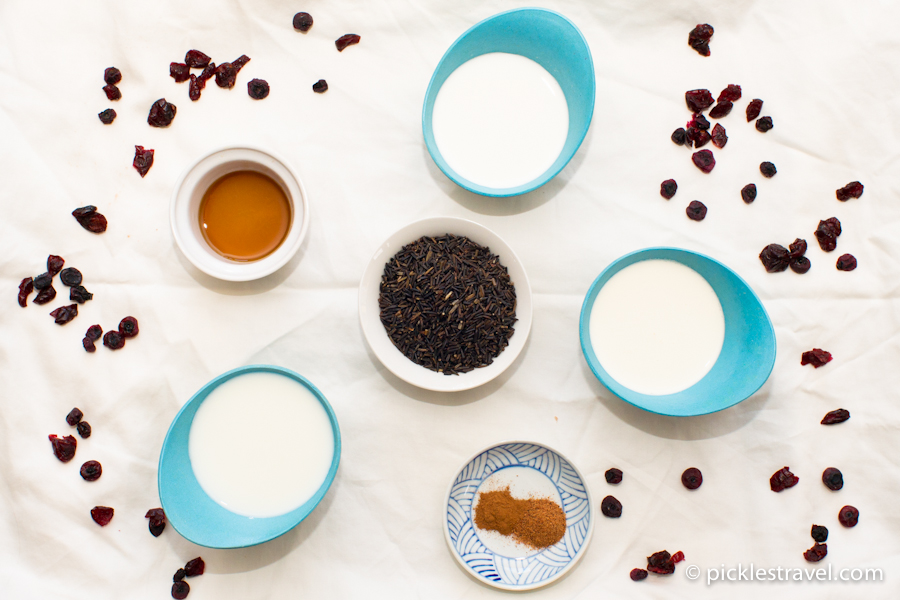 For ingredients you can go all in and use all cream, but to make the recipe a hair bit healthier I used a combination of half and half, heavy whipping cream and 2% milk. For sweeteners honey works best, but sugar or pure maple syrup will do wonders as well- it's all about what you have accessible.
Dried blueberries are fantastic in this dish. A combination of dried cranberries and blueberries rounds out the earthy flavors of the rice and the sweetness of the honey very nicely. Feel free to use all dried cranberries or all blueberries.
Wild rice varies on color and flavor. Lighter colored wild rice will typically cook faster than the darker varieties. Darker wild rice will typically have a deeper flavor to it. Experiment with different varieties to find the perfect flavor fit for you.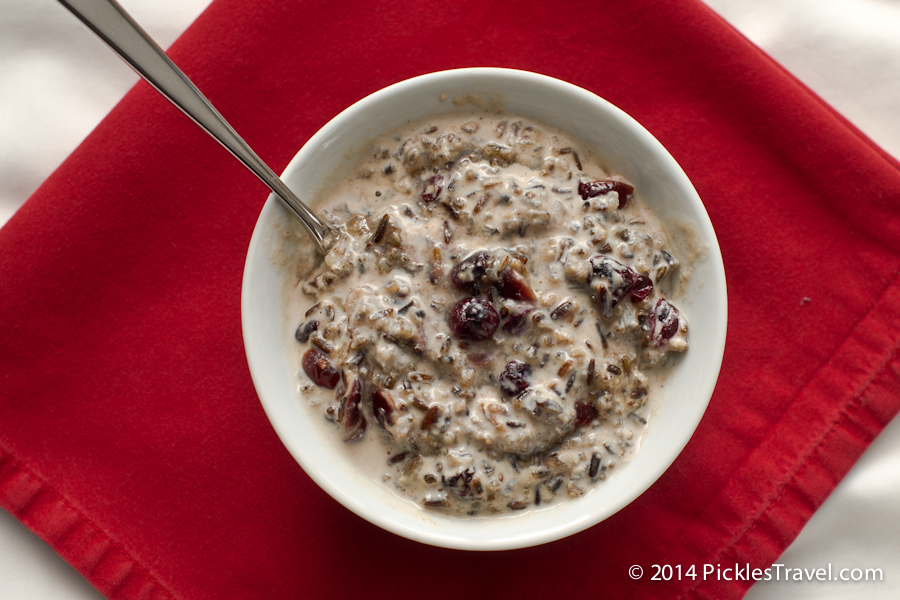 Cook time is the longest part of this recipe. It will taken over an hour for the rice to soften up. If could take as much as an hour and a half, depending on the variety of wild rice and how you want the texture to be.
Note: Wild rice expands considerably. It will expand to three to four times its original size when it is cooked.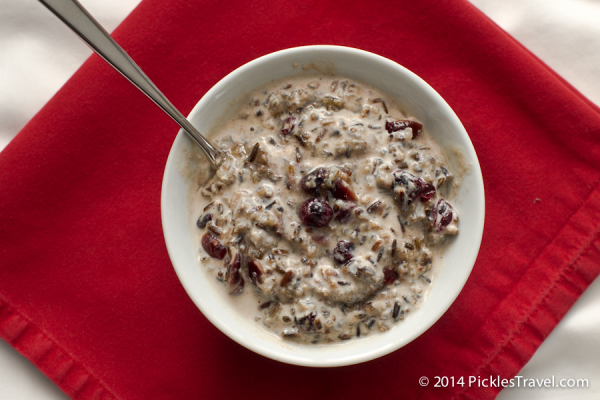 | | |
| --- | --- |
| | |
On medium heat bring milk, cream and half and half to boil. Add wild rice, honey, nutmeg and cinnamon. Boil for 5 minutes and lower heat to low. Cover.

Allow wild rice mixture to cook for 30 minutes, stirring occasionally. At 30 minutes stir- as the rice begins to soften the porridge will thicken. Add the dried berries and re-cover.

Check the porridge and wild rice every 15 minutes for desired texture. Should be ready to eat anywhere between an hour to 1.5 hours cook time.

Serve warm. Add more honey on top for additional sweetness.