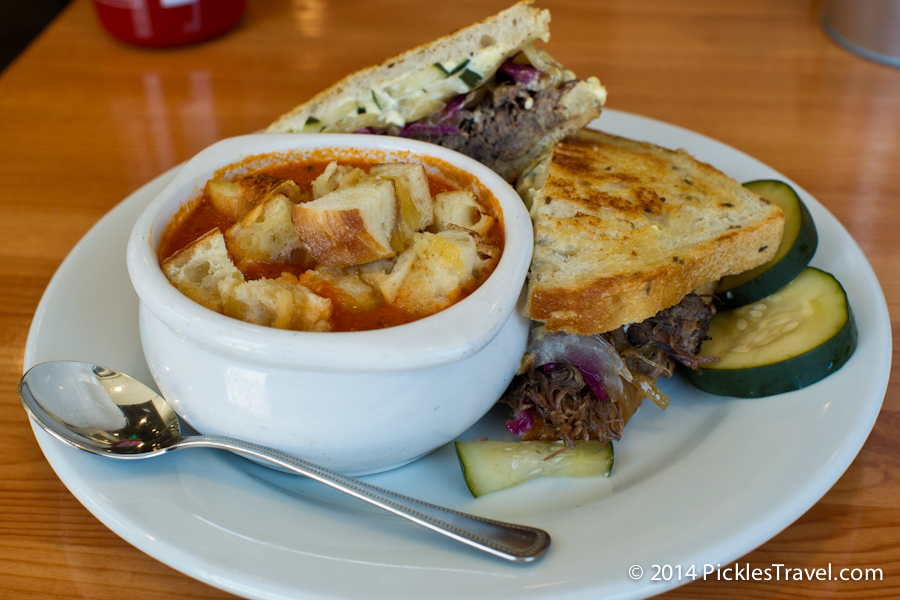 Where would be be without pickles? Sandwiches would be bland. Bloody Marys would be naked. Salads would lack umph. The world would probably fall apart! Pickled vegetables of all kinds make meals more delicious every day, whether as part of a sandwich, a salad or just as a side. Cultures across the globe enjoy fermented and pickled vegetables and have been enjoying them for centuries so of course it's a necessary part of the human diet.
Here are five of my favorite pickling recipes that I use to accompany my daily sandwiches or just for an extra crunch of flavor during dinner!
Pickled Red Cabbage: Like sauerkraut this would be a perfect accompaniment for any good sandwich!
Pickled Daikon: A white radish and one of Korea's staple cuisines, you're likely to see it on the table at most meals.
Encurtidos: The Spanish equivalent of smaller pickled cucumbers, pearl onions and other smaller veggies; a great side dish. (Spanish Recipe)
Easy Pickled Onions: Great on a salad, plus they're fast, since you don't have to can them.
Nyonya Achar (Mixed Vegetable Pickle): Ginger, turmeric, chilies, vinegar and sugar for sweetness makes for a fantastic combination that will leave your tastebuds eternally grateful.
What are your favorite pickle recipes? Do you love pickles as much as I do? Then we have something in common! Keep in touch by liking PickleTravel's Facebook page or by following my pickle Pinterest board. I will be publishing more recipes and pickle roundups in the future so share your favorites!
Join the newsletter
Planning your next Outdoor Adventure?
Get your free
National and State Park Checklist
of Minnesota
by clicking here!