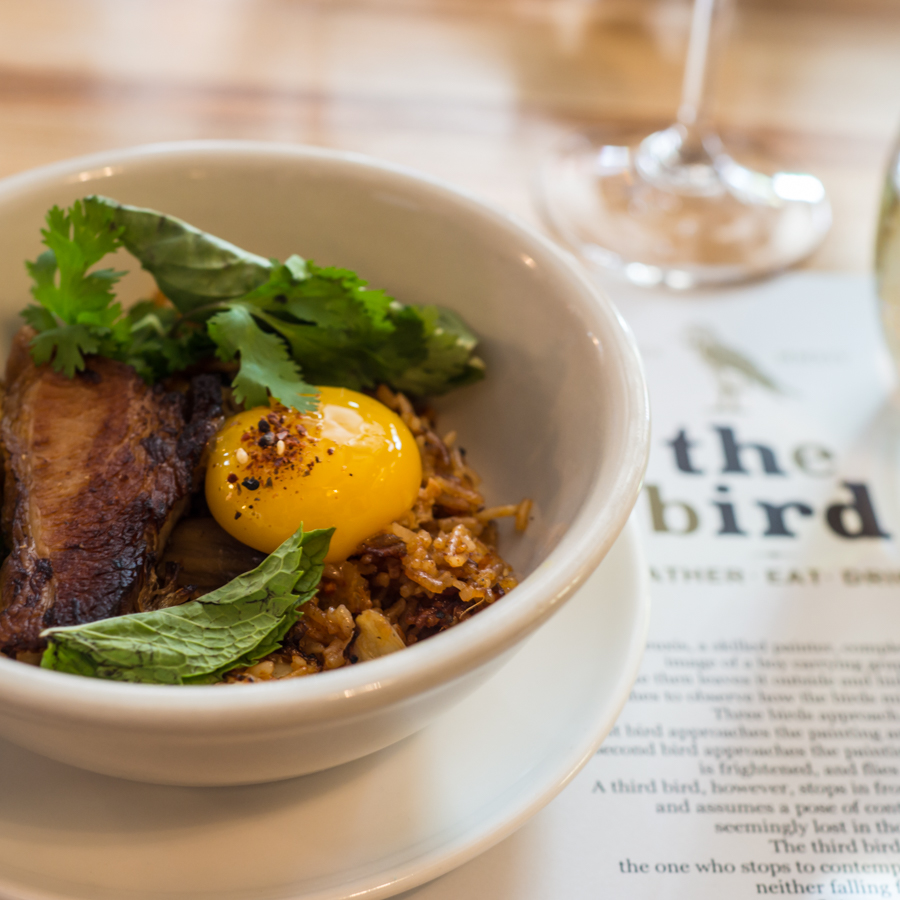 Truthfully most of what I knew about the Third Bird menu I had gathered by scouring instagram posts from their lovely diners. It all looked so delicious, but what would it taste like? Well it tasted a bit like heaven. It met every expectation possible and then knocked it out the park. Rich flavors, fresh ingredients and a staff who cares about quality- it was a meal worth eating again and again!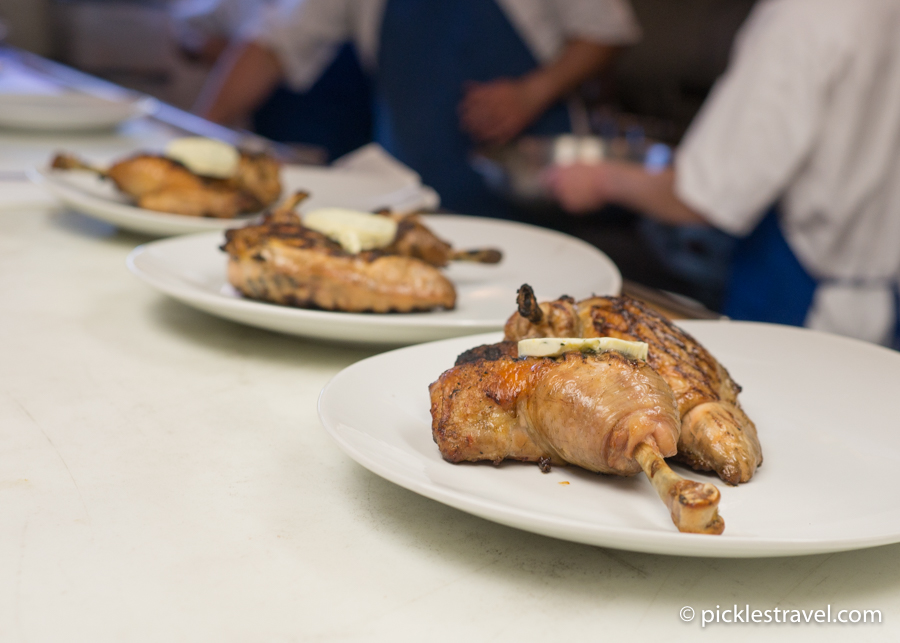 When I was invited to the Third Bird "Instameet" tasting event* I met it with mixture of both excitement and trepidation. Excitement because good food- no need to say more- and trepidation because it meant leaving our newborn baby alone with the hubby for at least 2 hours and what if he gets hungry/fussy/etc…
Ok, so really it was just the thought of leaving him period. But the excitement of fine food won over- so we loaded the car with everything baby and hubby would need to "survive" in my absence plus everything I would need to document a delicious meal, and away we went.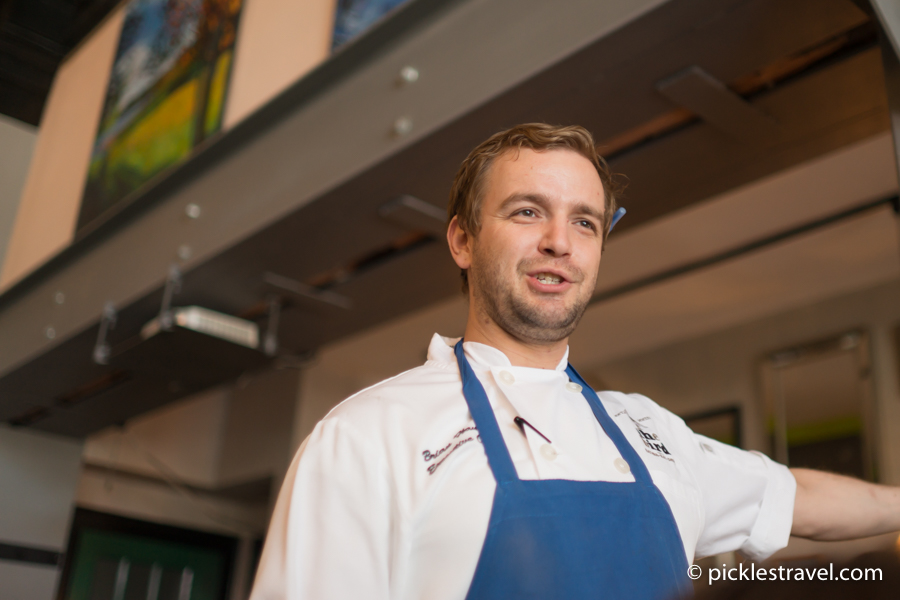 As you'll recall from earlier this year, one of my resolutions for 2016 was to eat a much more locally based diet so it was very exciting to hear chef Brian describe his newly re-imagined menu which is based around fresh, local and seasonal ingredients!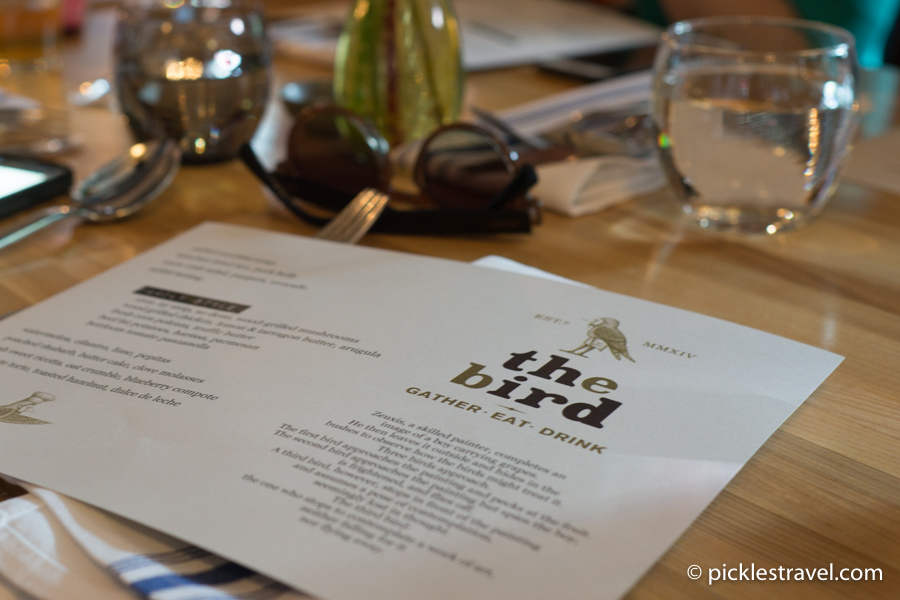 Chef Brian explained that they purposefully keep the menu somewhat vague in description, as it allows them to use the ingredients that they have on hand, which in turn means less food waste (another new year's resolution of mine- this is my kind of place!)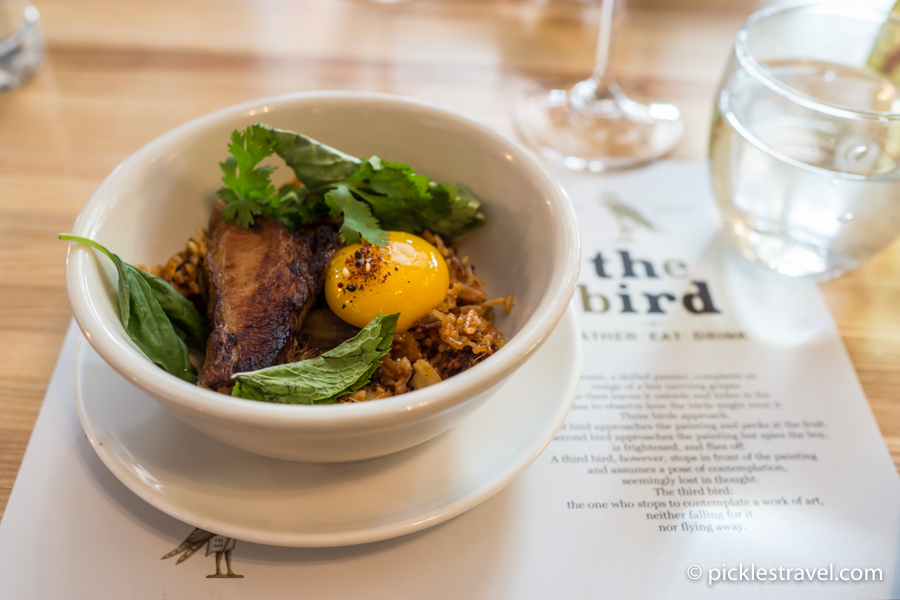 The Kimchi Fried Rice was probably my favorite dish- (fermented goodness- made in house, how can you go wrong?!) Kimchi, egg yolk, rice & pork belly perfection were only a few of the flavors in this crispy kimchi fried rice dish that chef Brian Hauke created which I happily devoured.
The rice was cooked in a thin layer to ensure that it was all that beautiful, bottom-of-the-pot crispiness, the kimchi was made in house using local, farm fresh ingredients, the yolk was left uncooked to be mixed in at the last minute, creating a rich coating of flavor, and made it feel (taste) like bibimbop. And don't even get me started on the perfectly crisped pork belly. Top it all off with fresh mint and you have a meal I'd be willing to eat pretty much every day.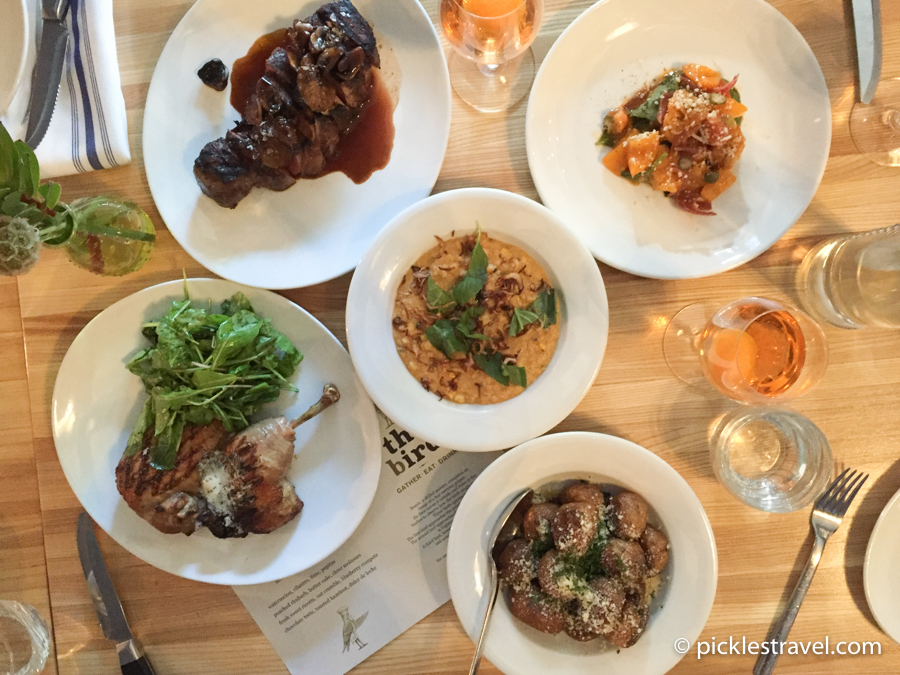 The main course is served family style, which was great, since by the time the main course came out we had already had 4 courses (one of which was the fried rice) and were starting to get full!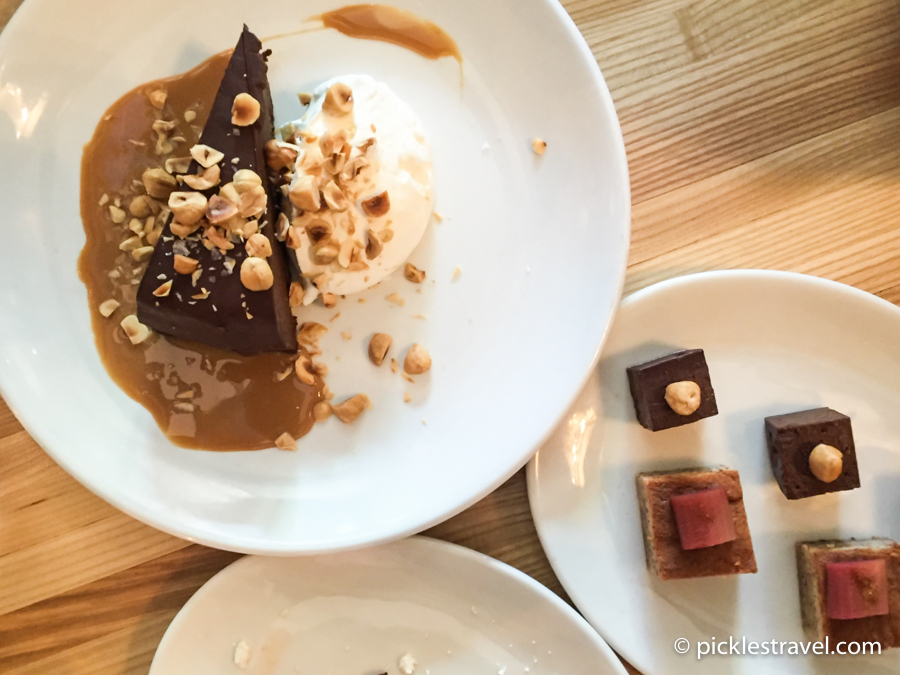 And after that was dessert. Rich, chocolate tort, delicious rhubarb butter cake, the most creative watermelon dish I have ever eaten and fresh blueberries! Its no wonder I skipped dinner after this meal!
Wondering what everything else looked like? Here are a few images from my fellow instagrammers:
Follow me on instagram for more delicious foods, fun events, and photos!
*I was given this delicious meal at no cost to myself but am writing this post purely because I want to and all opinions expressed are my own.
Join the newsletter
Planning your next Outdoor Adventure?
Get your free
National and State Park Checklist
of Minnesota
by clicking here!