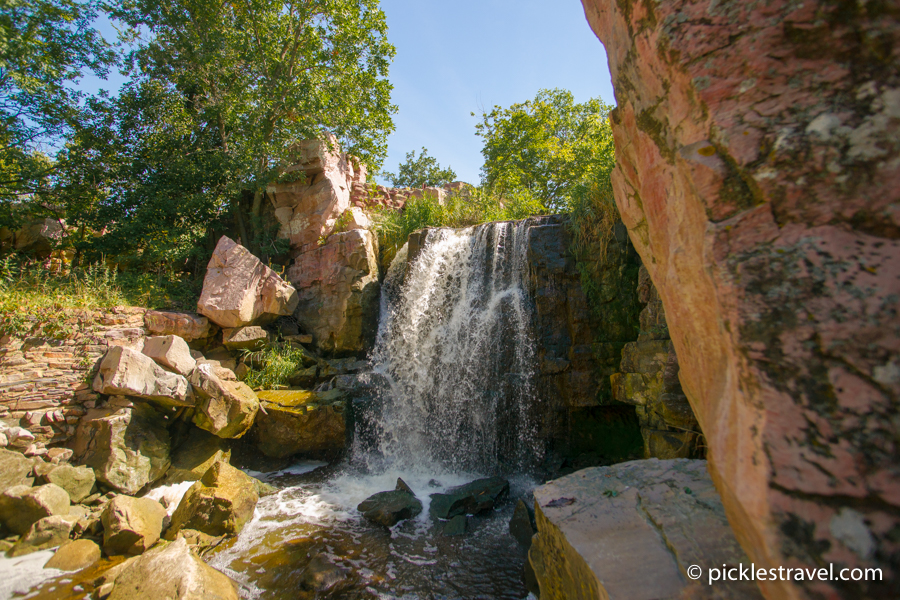 Pipestone National Monument is nestled just across the South Dakota border into Minnesota, just north of the city of Pipestone.  A sacred quarry that was considered neutral ground and shared by numerous Native American tribes for the pipestone that they use to make pipes used in prayer. Many believe that the smoke from a pipe made from this pipestone carries the one's prayer to the Great Spirit.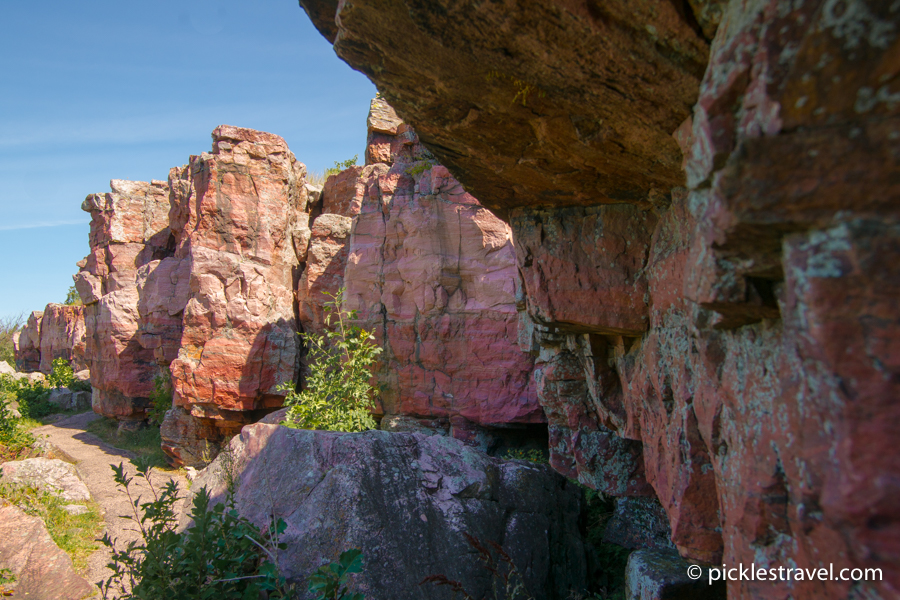 The pipestone at Pipestone National Monument is unique from that found elsewhere in that it consists mostly of microscopic crystals of pyrophyllite, diaspore, muscovite, and kaolinite but very little quartz- which is what pipestone from other locations contains. It also contains iron which is what gives it the red tint. This specific type of pipestone is called Catlinite after the explorer and artist George Catlin, who drew many depictions of the quarry and realized the significance and importance of the stone and area in 1836.
Winnewissa Falls and Pipestone Creek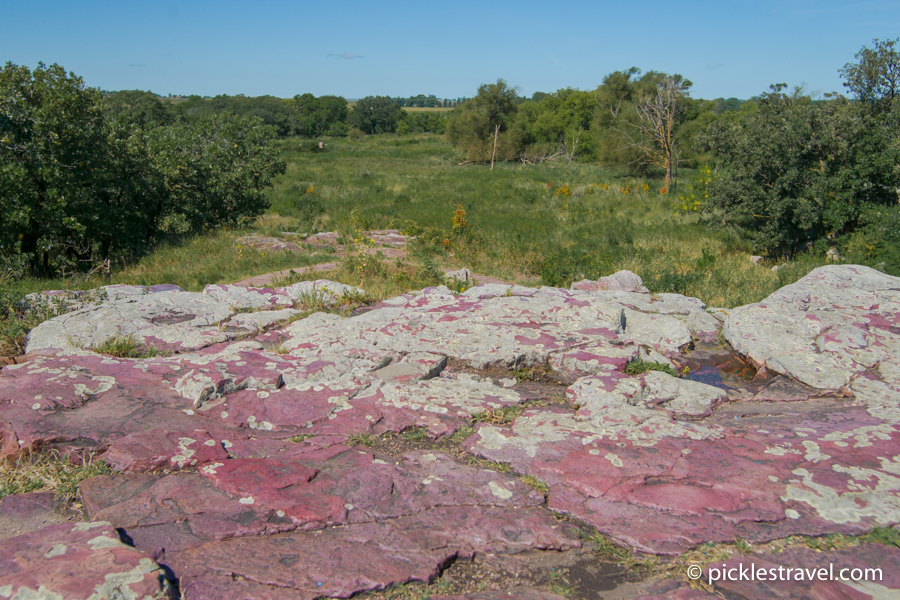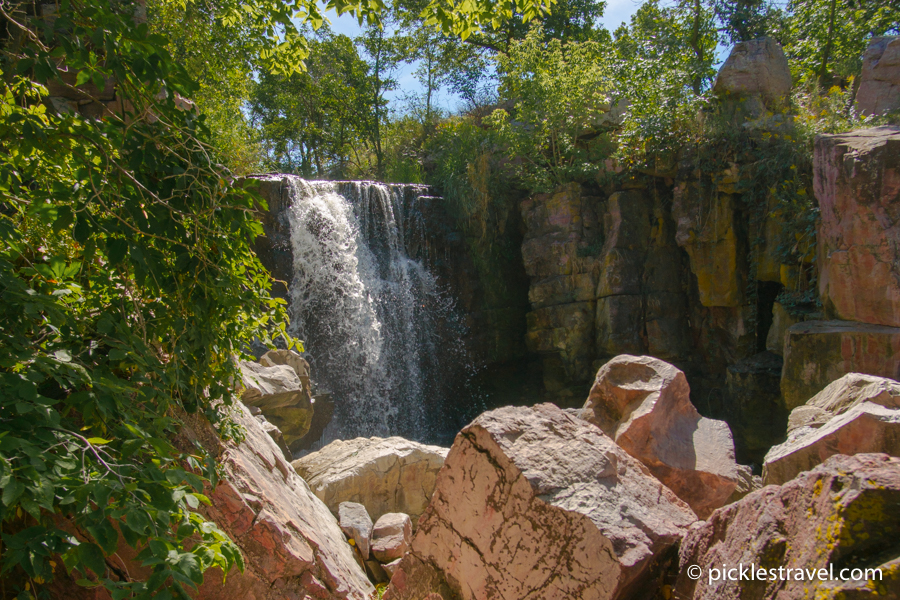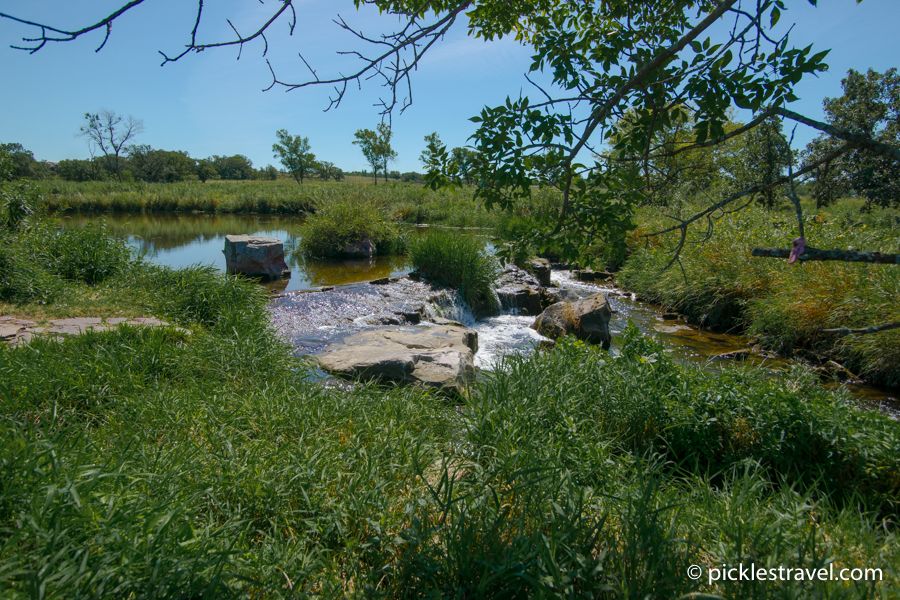 Tallgrass Prairie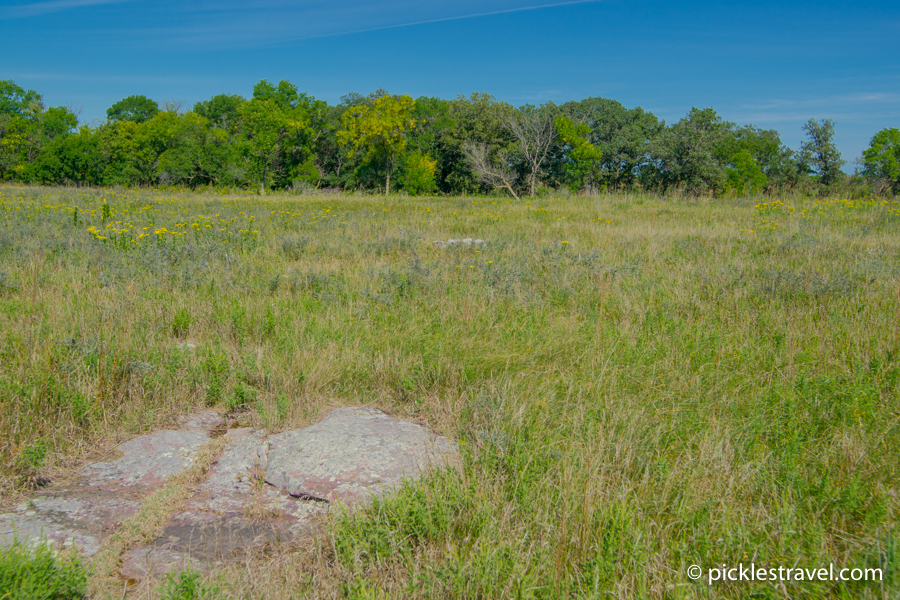 An ever-changing prairie land of greens, yellows, oranges and even blues makes up the area around the quarry and Pipestone National Monument. This tall grass prairie is only a remnant of what once covered the entire Great Plains and is a nice visual reminder of how beautiful it all once must have been.
The flowers, grasses and even a cactus or two blend nicely with the red rocks of the stone. As you walk around the circle trail there are many different plants that have been labeled (with a photo) so that you can learn some of the beautiful prairie plants like big bluestem grass.
What to do: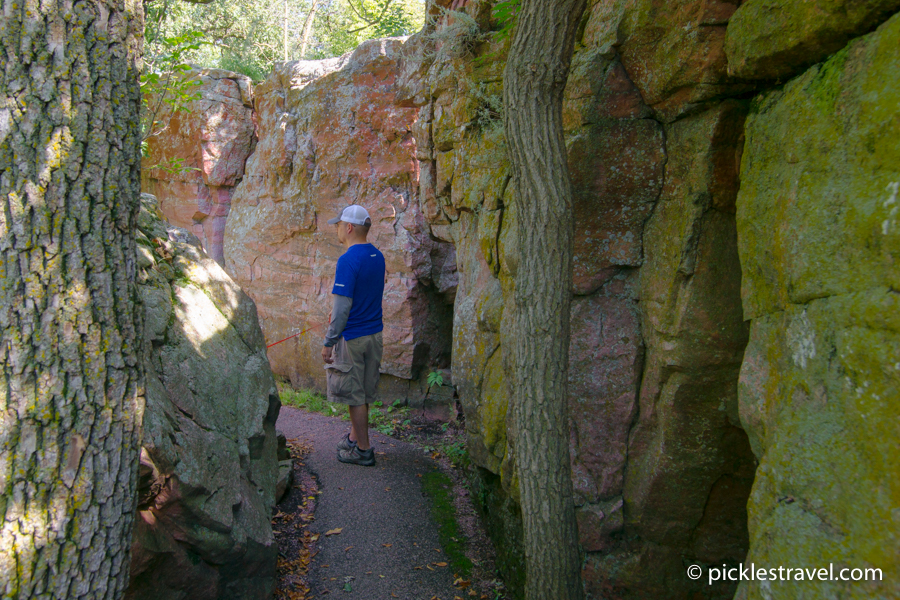 A 3/4 mile walking path winds its way along the quartzite cliffs, past the Winnewissa Waterfalls and around the creek. The path is paved, with few ups and downs, and easy to maneuver- a stroller or wheelchair would be able to get through without any issues.
Dogs are allowed along the trail, but be a good dog owner and keep them on a leash and pick up after them.
Note: While you can't take any stone from the park or quarry, you are allowed to purchase different carved pieces from the gift shop at the visitor center.
When to go: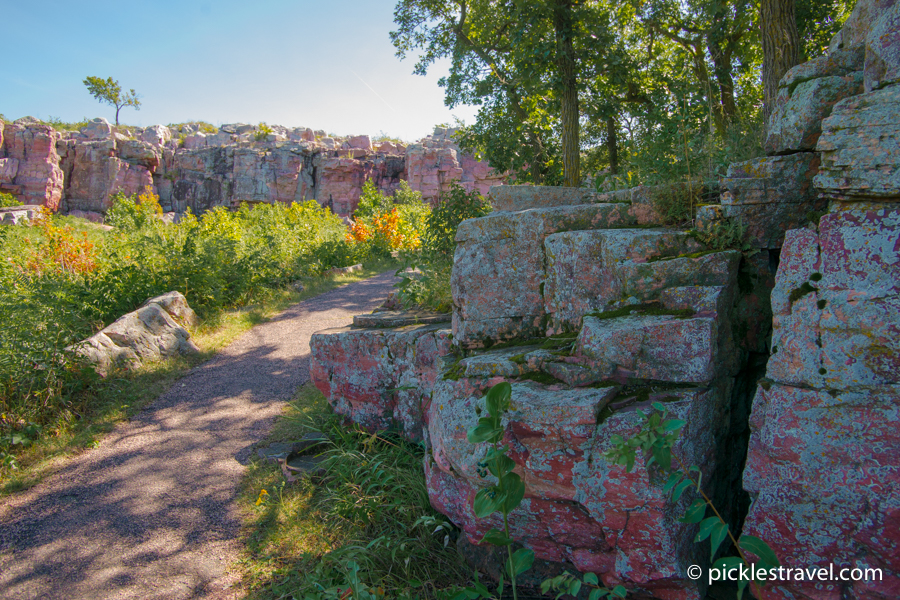 Pipestone National Monument is open year round, although I would highly recommend visiting in the fall when the vibrant colors of the tall grass prairies has to be stunning against the stone cliffs and rocks. (I'd also recommend going towards the end of the day or early early in the morning to take advantage of golden hour light as the sun get lower on the horizon if you're planning on taking any photos.)
The visitor center is open from 8 am to 5 pm. Fee for entrance is $7.00 per person, or $80 for an annual pass to all National Parks.
Getting there:
Take highway 23 or 75 to Pipestone and then drive north through Pipestone on highway 75. Turn left onto 111st Street and follow until you arrive at visitor center.
Address is: 36 Reservation Ave., Pipestone 56164.
Nearby sites worth visiting:
Split Rock Creek State Park (just 10 minutes south of Pipestone)
Blue Mounds State Park
Jeffers Petroglyphs