The Minnesota State Park Hiking Club includes trails in 68 state parks scattered across the state and more than 175 miles worth of walking/hiking in those parks to help get a solid idea of what each state park has to offer. Some trails are 1 mile and some are 6 miles, but they all are beautiful and well worth the exercise.
5 Tips to Enjoy the Minnesota State Park Hiking Club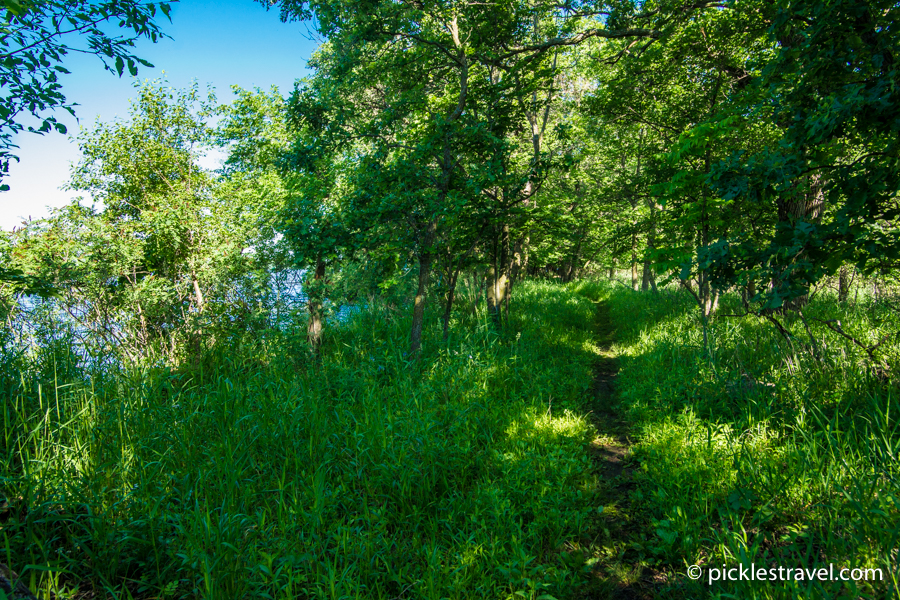 The way that the Minnesota State Park Hiking Club works is there is a trail at each park that is designated at the hiking club trail. If you follow that trail around there is a sign, usually at or around the half-way mark there will be a hiking club sign with a password on it. That password is how you "prove" that you did the hike so make sure to jot it down!
1. Dress Appropriately.
Based on the location and distance of the hike you'll want to make sure you're wearing hiking shoes or at least comfortable tennis shoes. You'll also want to plan for mosquitoes and bugs- so long pants are recommended. Some of the "hikes", like at Grand Portage State Park are on flat pavement and only a mile long, so you could get away with shorts and flip flops. Other hikes, like at Myer-Big Island State Park, are 6-mile long hikes that alternate between prairies and woodlands where you definitely want to plan for what nature may hold.
2. Hydrate. Keep up your energy.
Pack a water bottle, even if it's a short hike you want to make sure to stay plenty hydrated. If you're doing the hike with a dog then pack a second bottle of water for them. Some parks, like Fort Ridgely State Park,  have water fountains strategically placed along several spots, at others there's no water what-so-ever, so plan ahead. If it's a long hike you also might want to plan on bringing along a picnic lunch so you can stop and enjoy a meal half way through, or at least plan on packing some granola bars. Try this recipe for homemade granola bars for a real treat!
3. Get your bearings.
When you arrive at the park stop at the front building and speak with the DNR person on duty. They are always happy to help and may even have suggestions or hints about how to make the most of your hike. Ask them what kind of wildlife you can hope to see, what's blooming out on the trails and anything else that may be of interest. Ask if there is a separate map for the Hiking Club trail and where to park, etc. so that you start off on the right foot- literally.
While the 'Hiking Club' trails are usually labeled, they are not always easy to find initially and the state park maps may or may not be helpful. For example I ended up walking over a mile out of my way at Fort Ridgely State Park because the map was poorly labeled and there were many trails that intersected in a single area.
4. Slow down.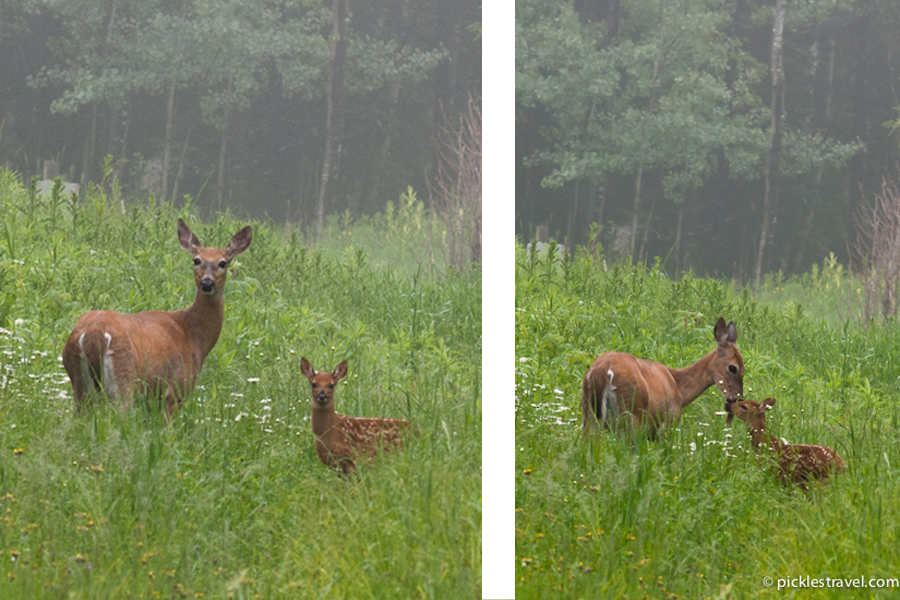 This is not a race or contest so slow down, "stop and smell the flowers". The purpose of the Minnesota State Park Hiking Club is to see and experience as much of the state park in a "short" walk as possible. The trails usually wind through several different areas of the park- diverse woodlands, prairies, water, etc.- all of it beautiful.
Take note of what makes one area of the park unique from another. What does the undergrowth look like? What animals can you see/hear? What kinds of birds are singing overhead?
5. Leave nature be.
Remember that you're exploring a park that is meant to preserve and maintain nature. Don't stray from the path, especially in high erosion areas, and don't remove anything from the park. Enjoy the location and moment, but don't try to take it with you, unless in the form of a photo. If you do plan on removing something- like if you'd like to go morel mushroom hunting, for example, then speak with a DNR person ahead of time and get prior approval.
Have Fun!
What are your hints and tips? Would love to hear about any experiences you've had while hiking through the list Minnesota State Park Hiking Club