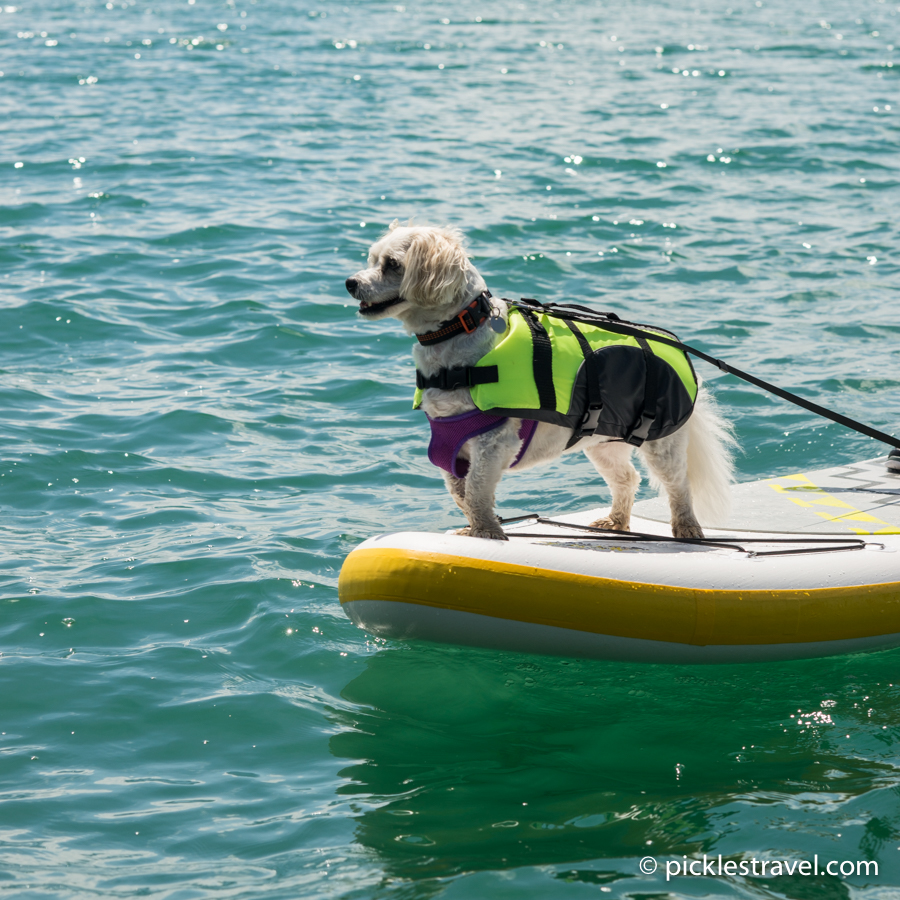 Going Up North to "The Lake" is the quintessential Minnesotan thing to do in the summer. In a "land of 10,000 lakes" that's how it should be. Unfortunately in my family we were the odd ducks out and didn't really do the "up north" lake adventure.
In contrast my husband's family -who is from Nebraska – has been going to the same Minnesota lake resort on Trout Lake every single summer – pretty much since the beginning of time. It's a cool tradition of fishing early in the morning, relaxing, swimming and hiking – and now paddle boarding – in the afternoons and boating and/or fishing in the evenings.
Up North at the Lake
Trout Lake (one of many so named lakes) only has homes on one end of it- the rest is protected by the Chippewa National Forest- so it's free from the business of speed boaters and jet skis. The majority of those that boat out on this lake are out there to try their hand at landing a good looking walleye or bass (and they succeed). Because there isn't as much boat traffic it also happens to be a great spot for canoeing, kayaking and stand-up paddle boarding. You can get up close to nature- checking out the loons, or just staring into the depths of the water.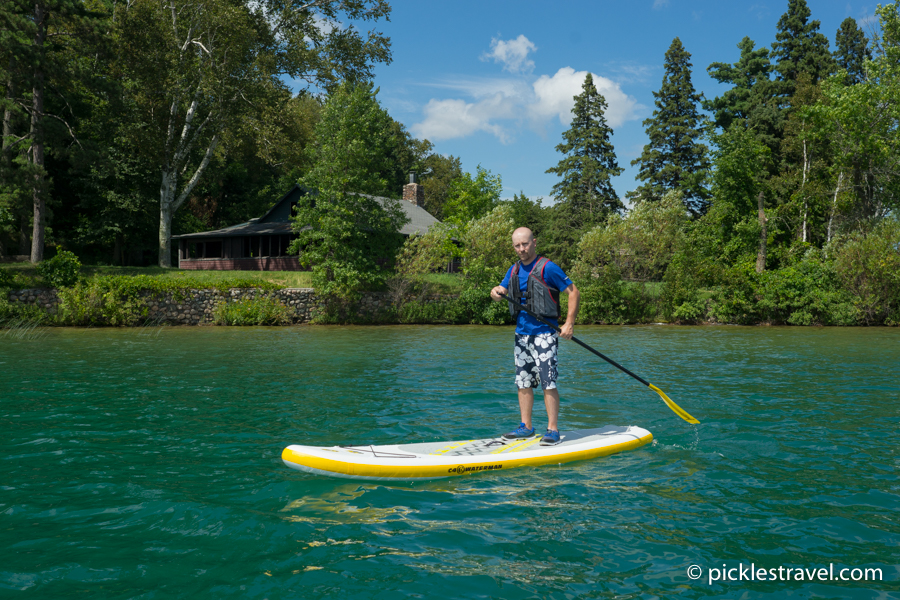 This year was especially fun because of my partnership with C4 Waterman and my inflatable SUP*. It allowed us to explore more- for example I normally would have made the 3-mile hike to the Joyce Estate through the Chippewa National Forest, but with the SUP it's a fun adventure to get there via the water- working core muscles rather than just my legs, plus it got us away from all the mosquitoes that have taken over!
It's especially enjoyable when it's hot and you can just slip off the board and into the water (and right back on again).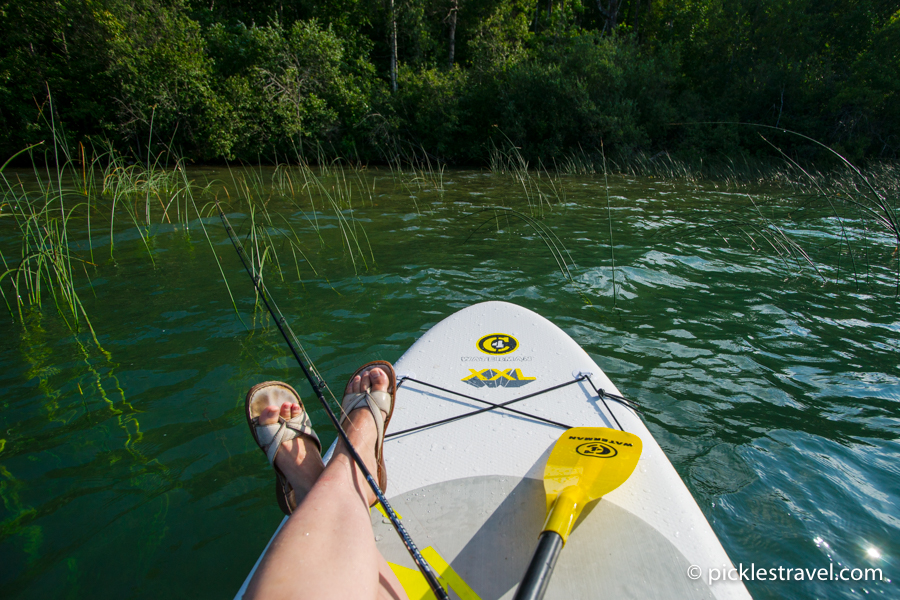 Since fishing is one of the big parts of going 'up north' with the family I decided to try my hand at fishing from the SUP as well. I may not have caught anything, but it sure didn't stop me from having fun!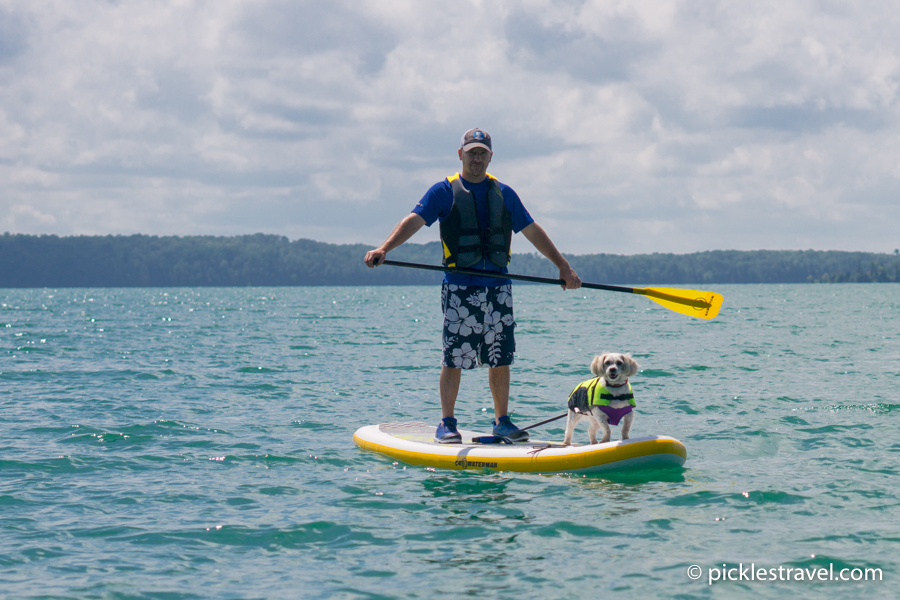 *Note: I have partnered with C4 Waterman this summer as part of my MN State Park adventure and they have provided me with the XXL Inflatable 10'8″ SUP and pump, as well as the 3-piece HOA adjustable paddle completely free of charge. All opinions expressed are my own