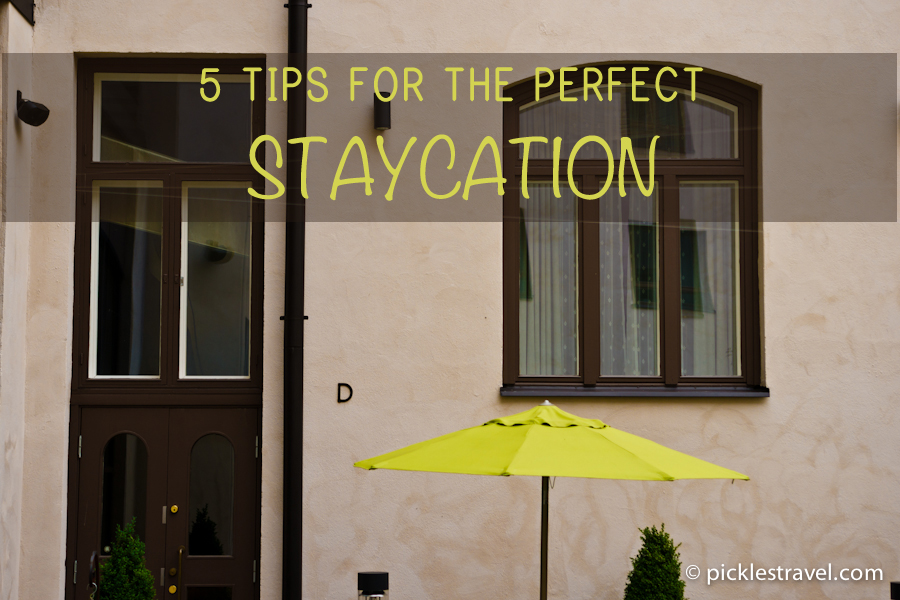 Vacations are great. Getting away from everything and seeing the world is incredibly fulfilling. But it's also a lot of work, and sometimes you just need to relax and enjoy the simple things. The things that you see every day, but never really get to enjoy or appreciate. That's what taking a stay-cation is all about! You get to stay home, aka no packing, but you are still on vacation.
5 Tips to the Perfect Staycation
1. Talk to people.
Ask the old timers where they like to eat, what their favorite places are. Ask for the stories behind those places- the stories may be the best part
Talk to the tourists. They've seen "the sights", Which did they like best? What would they see again?
2. Learn about the area.
Think like a tourist– whenever you travel you learn about the place first, right? So study up on your hometown and discover new tidbits about it.
3. Make someday into today.
Every time you drive by that sculpture garden you think, I need to visit that someday. Well today is that day. Make your staycation about seeing and doing all those places on your "someday" list.
4. Get creative.
Do something you have never done before and will never do again. You could drive an armored tank, or go on a family scavenger hunt, or get a tour of a local business to learn more about what's happening in your local area.
5. Do NOT plan chores for your staycation.
The point of the staycation is to be on vacation, while staying home. This saves you from having to pack, travel and pay certain expenses like hotel and airfare, but it does not allow you to talk yourself out of having a relaxing vacation. You can't do chores around the house when you're off on vacation to some tropical island, so don't do them now either.