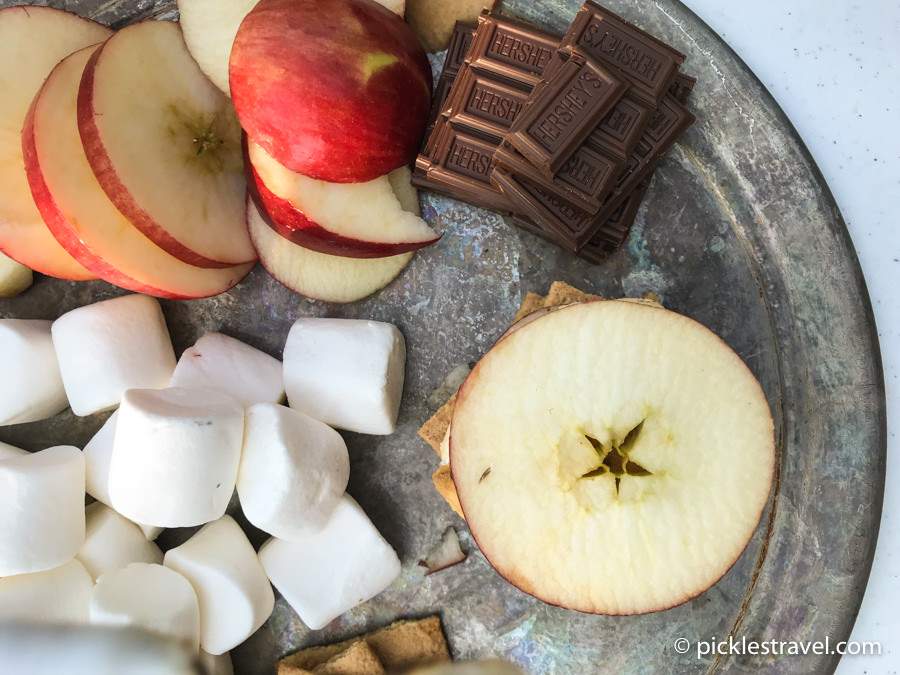 There is nothing better than fresh apples in the fall. Well maybe a campfire and s'mores is better… But luckily enough there is a recipe that combines these two amazing elements into one so that you CAN have your cake and eat it too! This Fresh Apple S'more Recipe is everything (and then some!)
Note: Stemilt Growers provided me with the Rave apples for this post. 
This post may contain affiliate links, which means if you purchase something I may receive a small commission off of the sale at no cost to you. Thank you for your support.
Apple S'more Recipe
You will want to make sure you choose an apple that tastes its best when it's freshly picked. The new Rave apples by Stemilt Growers are delicious AND they're an early season apple so you can go and get them now, rather than waiting for fall to hurry up and get here! They're a cross between the Honeycrisp and MonArk apple so the perfect level of crisp sweetness.
Roasting marshmallows are the other key ingredient in a s'more. People either want them only slightly browned, or entirely burned. Either way you'll want to make sure you use great campfire forks (wooden handle so you don't get burned, metal prongs so they don't start on fire!).
I use these campfire forks because they are all that and they're compact!
Put your two marshmallows on a roasting stick over the campfire. Keep at a distance over coals if you want a light brown melt. Move in much closer if you want that fast black singed look and feel to your marshmallows!

Once marshmallows are perfectly browned put a pice of chocolate on one apple slice. Place the marshmallows - still on roasting stick - on top of chocolate. With a second apple slice slowly squeeze the marshmallows off the stick.

Remove stick and promptly eat the gooey, yummy treat that is a s'more! Then have another!