If your dad loves to explore the great outdoors and spend time doing anything from boating and fishing to chopping wood so he can make a bonfire for family s'mores night then these are the gifts for him. This list of the best 5 Relaxing Father's Day Gifts will help bring him joy whether he's using them indoors or out!
Note: I was given the Conway JORD watch at no charge by JORD as well as the gift certificate giveaway I am offering. All opinions expressed are my own.
This post contains affiliate links, which means I may make a tiny percentage if you buy something using them. I only recommend places and products that I know and trust that I think can help you.
Relaxing Father's Day Gifts for the Outdoor Loving Dad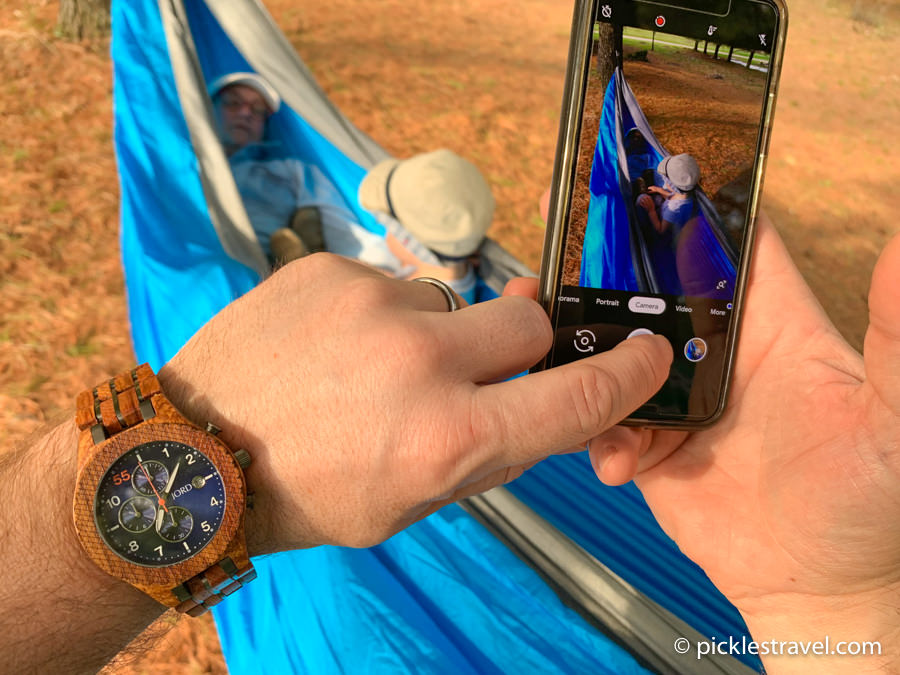 Luxurious full skeleton design. Natural wood dial and wrist band that will transport your soul straight into nature, even the most stressful of work days. Plus it's self winding, so never worry about having to change that battery again (talk about relaxing!)
Check out this list of Men's watches- the Conway is the style pictured. In honor of Father's Day JORD is also offering a free engraving on the underside of the watch. I can't think of a way to make a more touching gift.
Plus I'm also offering a fantastic giveaway for a $100 gift card towards any JORD watch. Click here for your opportunity to win!
Hammocks just scream relaxing. Hanging in a light breeze just enjoying life. Nothing better than that. Make your hammock a double just to give dad the opportunity for extra snuggle room with the whole family- fur baby included!
Love swinging with dad in the breeze of the day, but hate the bugs? Try this double hammock with mosquito netting! It's made more for overnight camping, but who's counting.
3. Big Green Egg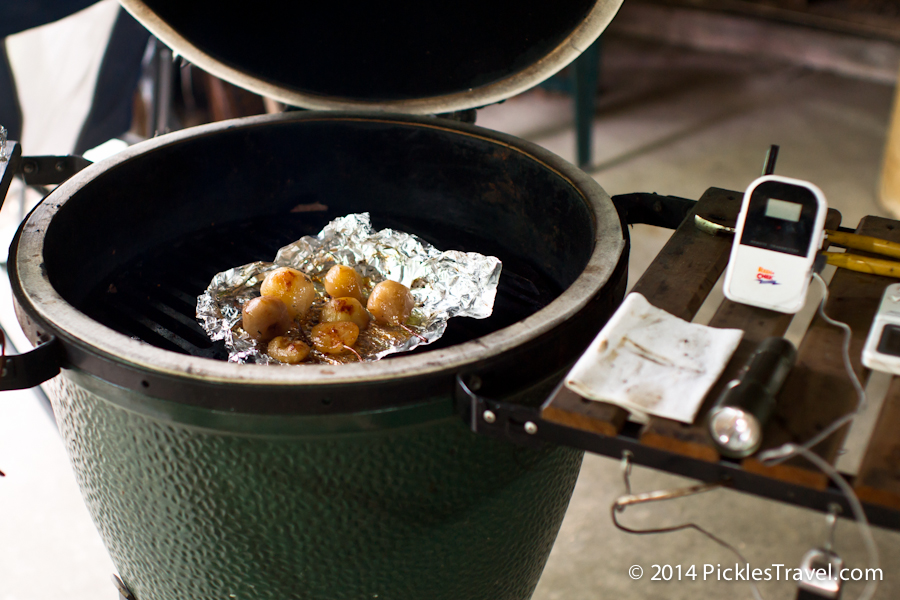 Ok, so this one would only be considered if your father enjoys grilling, or cooking, or smoking meat and vegetables. Of course if he likes eating any or all of those things then you could give the gift of the Big Green Egg to yourself and just have him over to eat- all the time. Either way, I consider it a delicious win!
Note these are crazy heavy so you'll probably want to go to a store to purchase! But here's a great list of Big Green Egg accessories to make your Green Egg experience that much more enjoyable!
Portable Cooler is the key phrase here. Every outdoor dad needs a YETI Cooler, but if you're in a relaxing mood and don't feel like lugging around some super heavy "equipment" then this hopper swings over your shoulder while carrying – and keeping cool- said beverages of choice.
Plus if you get the blue and grey one you'd match your blue hammock…
5. A Long Walk in Dad's Favorite Place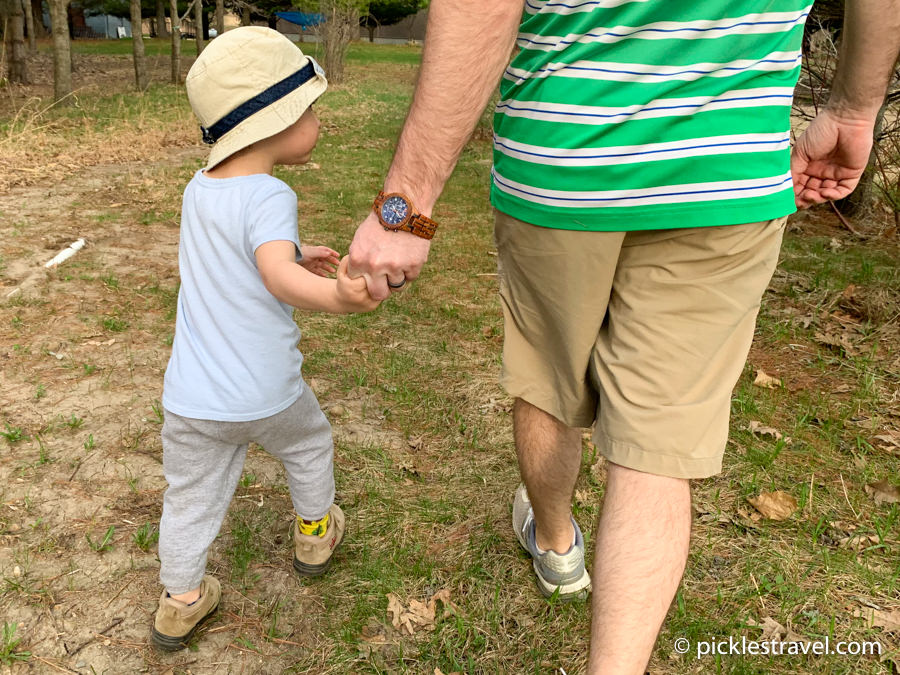 Does your dad have a favorite spot to stroll? Or maybe you're far enough north that morel hunting season is still going strong? No matter what it is- there is no gift better than the gift of time with dad- especially when you're outdoors together in his favorite neck of the woods.
Make his day (and yours) by being together outside!
Giveaway Details:
Click here or on the big link above to enter my giveaway for a $100 Gift Card to JORD! Giveaway Entries must be completed by midnight May 26, 2019 and you will be notified if you win via email directly from JORD. No purchase necessary to win.
If you can't wait that long for a chance to win. Use coupon code: PICKLESTRAVEL20 now until 6/16/19 for a $20 off coupon!
Note: I was given the Conway watch at no charge by JORD as well as the gift certificate giveaway I am offering. I am collaborating with JORD to offer my readers this wood watch gift certificate giveaway. All opinions expressed are my own.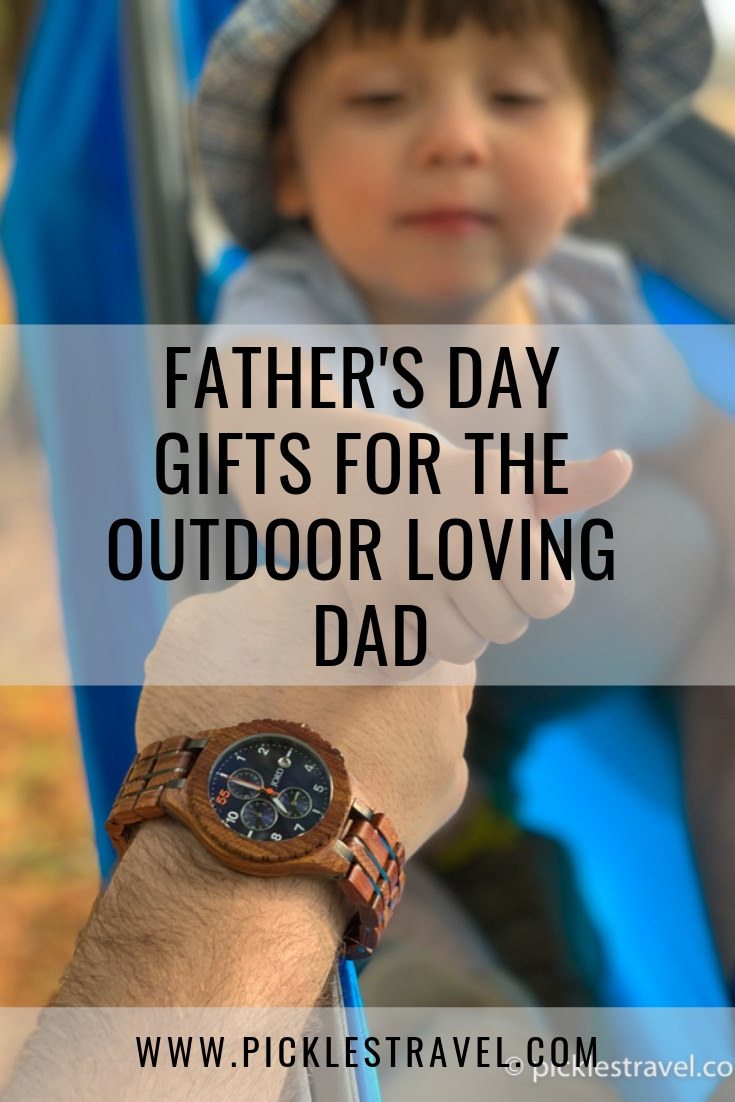 PicklesTravel.com is a participant in the Amazon Services LLC Associates Program, an affiliate advertising program designed to provide a means for us to earn fees by linking to Amazon.com and affiliated sites.