Forestville /Mystery Cave State Park is stunning and offers much more than your typical state park. It's an easy way to spend a day exploring some of southern Minnesota's beauty; History, Adventure, moderate hiking trails (the hiking club trail through the Maple Trees had me breathing hard!) and more!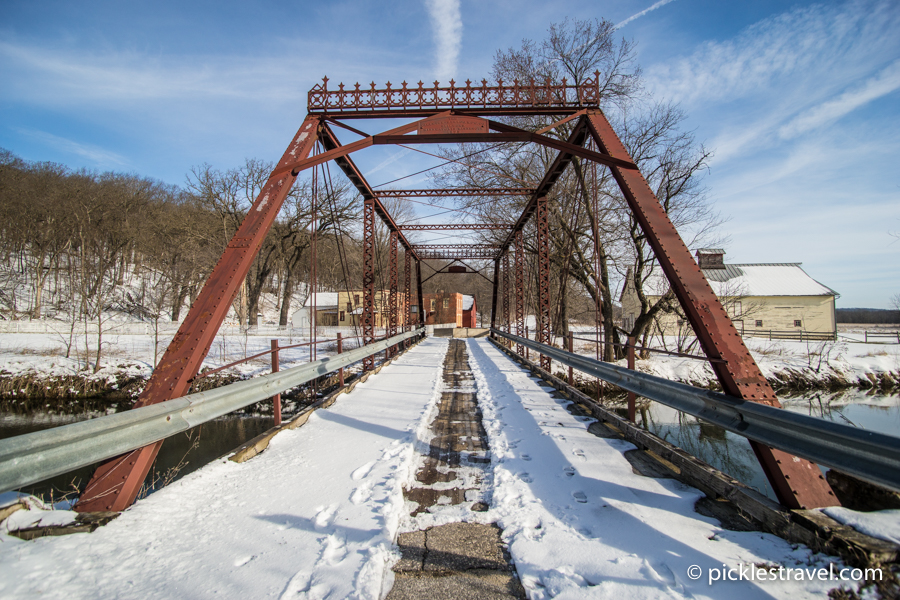 While I was expecting beautiful scenery and nature, I had not expected to find myself in the middle of a historic village run by the Minnesota Historical Society! Cross a steel-truss bridge that was built in 1899  – one of the oldest in the country (!!) -and cross into historic Forestville.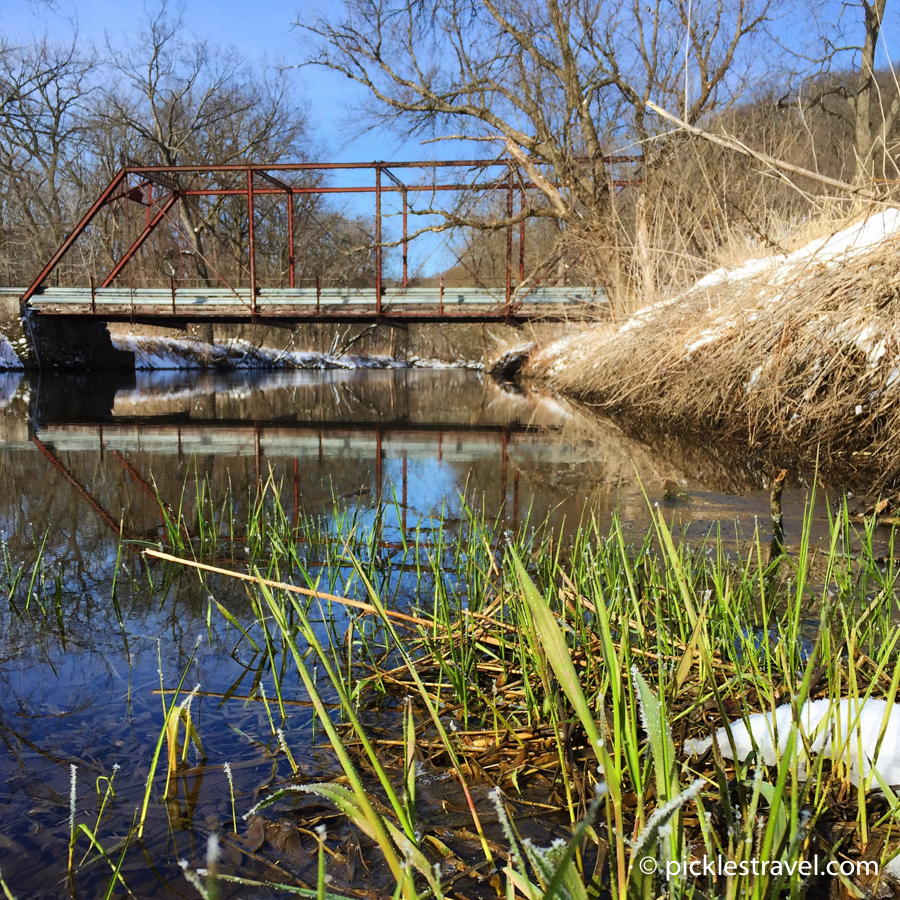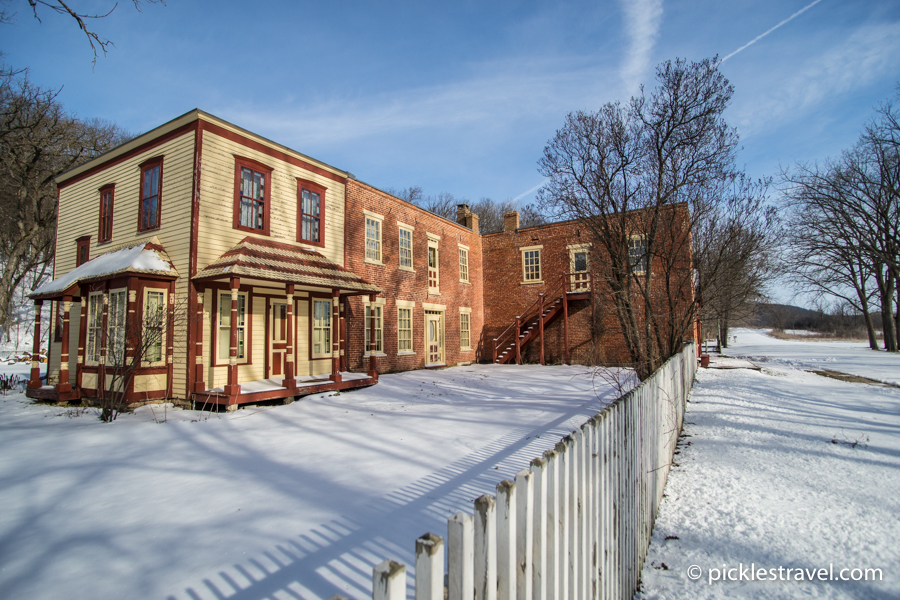 Forestville was settled in 1853 and at its peak had more than 150 inhabitants and 20 homes. Even more impressive was that it also had two sawmills, a school, two hotels, a blacksmith and a cabinetry shop! It was set up as a company town set up in order for farm hands to help in the fields with planting, harvesting and maintenance of the 1000 acres that Felix and Thomas Meighen owned. Forestville is open for tours May, September and October on Saturdays only and on Thursdays through Sundays over the summer (Memorial Day through Labor Day).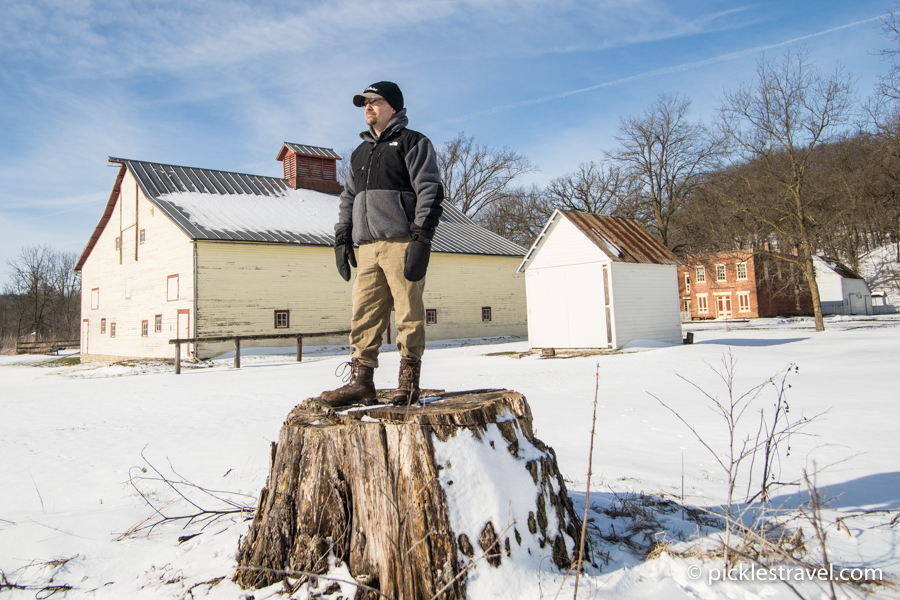 Historic Forestville is only one tiny piece of the entire Forestville State Park. Drive over to the opposite side and walk along the hiking club paths for views of piliated woodpeckers, gently flowing streams, amazing Maple tree stands and some extraordinary views.
Plus, that doesn't even include the Mystery Cave part of the state park. If that's on your bucket list when visiting the park then you'll want to call ahead and make sure they're doing tours.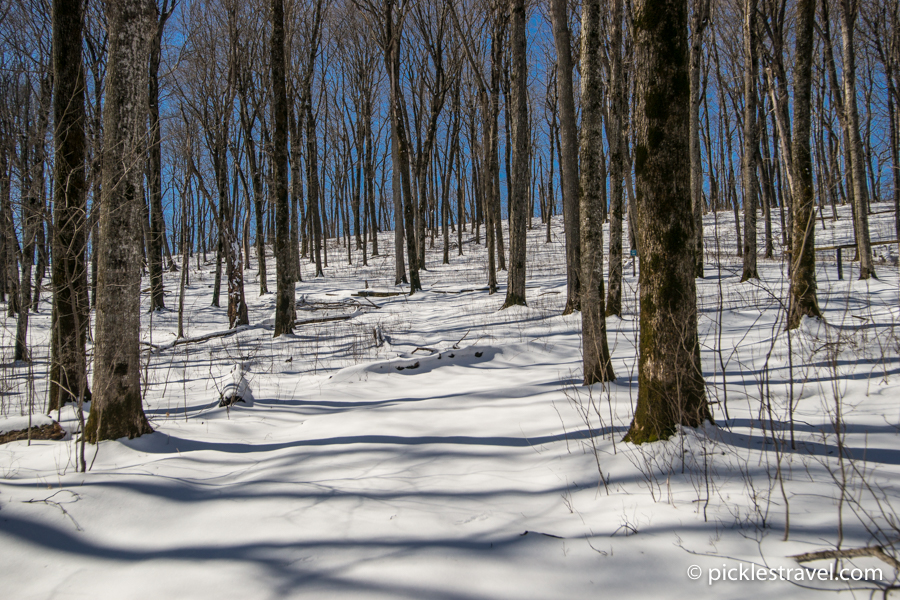 No matter what you're planning to see at Forestville/Mystery Cave State Park just make sure to enjoy yourself. It's a beautiful location with adventures for the entire family and your dog so plan something today!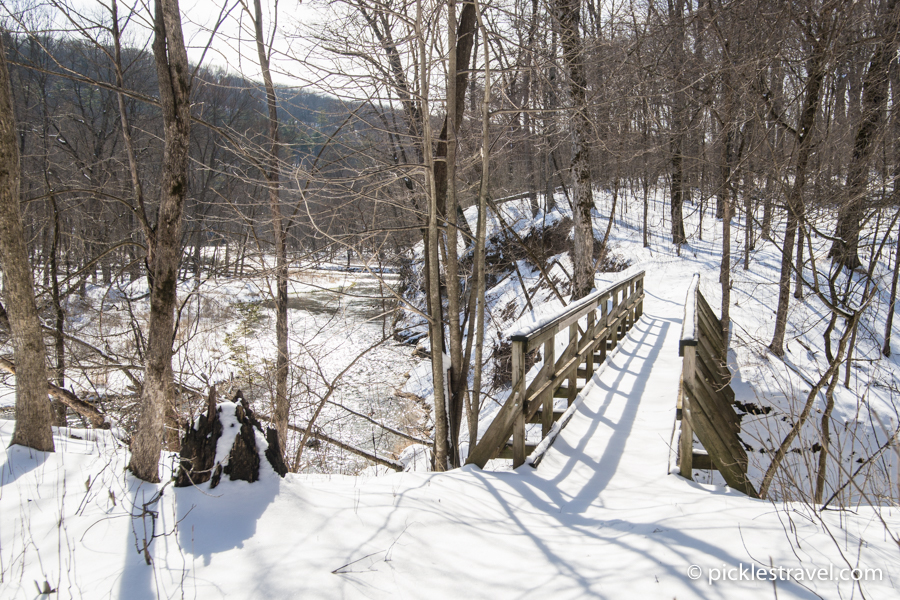 Want to follow along on my journey? Follow me on Instagram @Gretcholi or check out the hashtag: #PicklesTravelMNStateParks