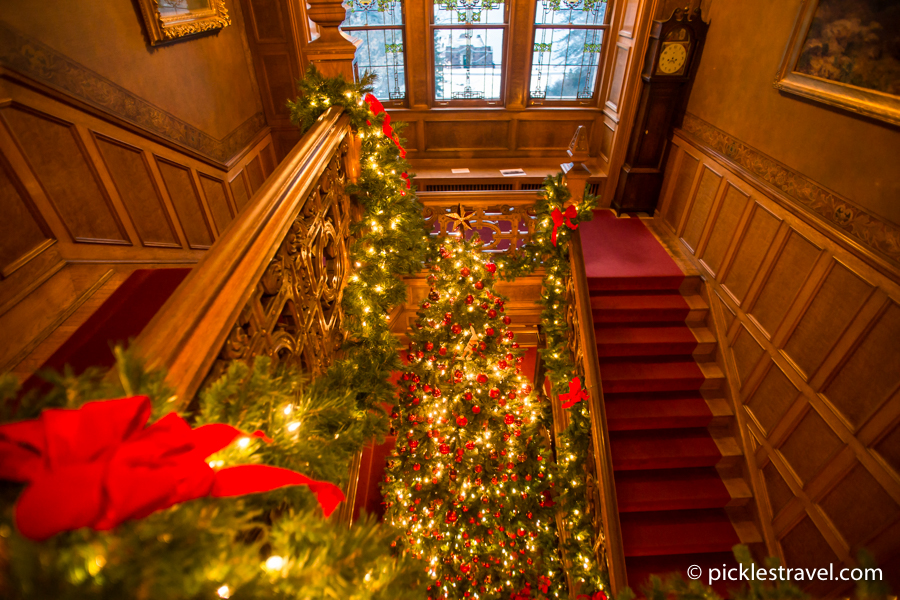 Check out the Glensheen Mansion Christmas tours if you're looking for a warm holiday activity that you can enjoy with your entire family- young and old! The young will spend the tour looking for all the hidden Elves on the Shelf and the old can take in the beauty of the well-placed Christmas trees and decorations. You might even get to try a Congdon shortbread cookie!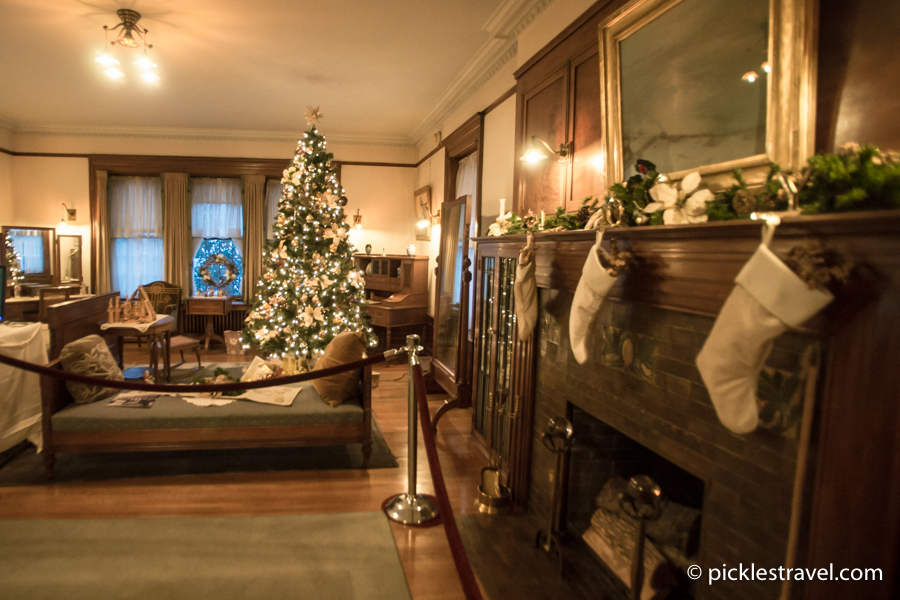 This mansion that was completed in 1908 and only ever lived in by one family- the Congdons- so it still retains most of its original decor- even the folded laundry is as it was! During the holidays it becomes even more special with an extra layer of festive decor. Christmas trees in just about every room (25 in all) and hidden "elves on the shelf" throughout the mansion means no need to worry about a "boring tour" that no one enjoys (not that that would ever be the case).
The Christmas tour is the same as the regular tours at Glensheen Mansion, just with an extra bonus of seeing the decorations out for the holiday. Walk through the 39-room mansion and even see the attic on the Christmas tour! Plus you can start your tour with a hot glass of delicious hot cocoa in the carriage house (no food or beverages allowed in the mansion).
Each Christmas tree is unique and perhaps even more splendid than the last- with bright twinkling lights and all kinds of adornments. Which is your favorite one?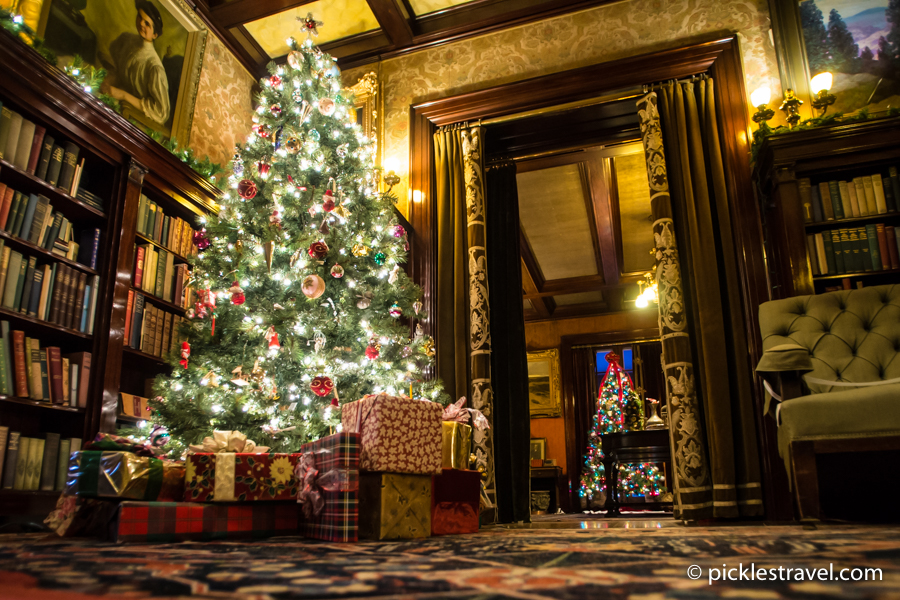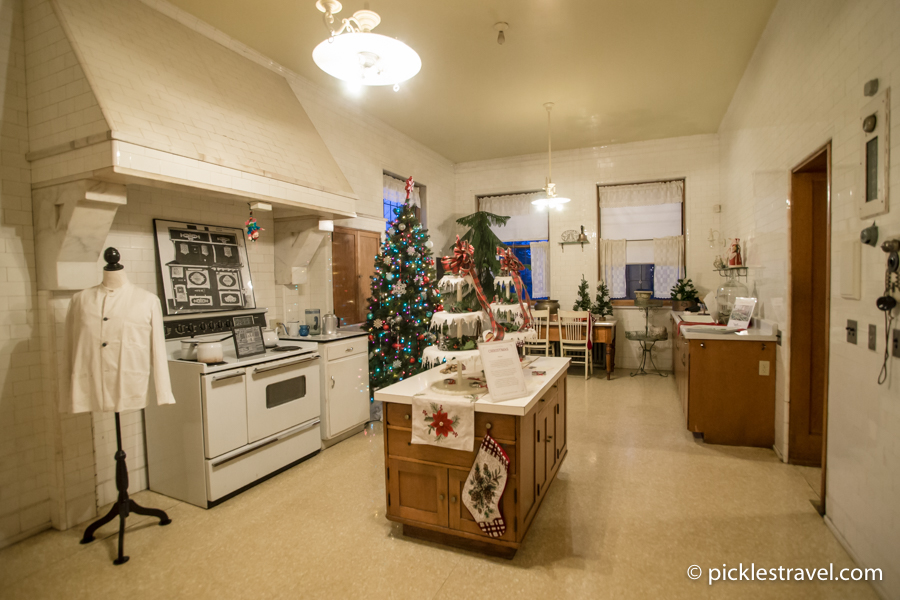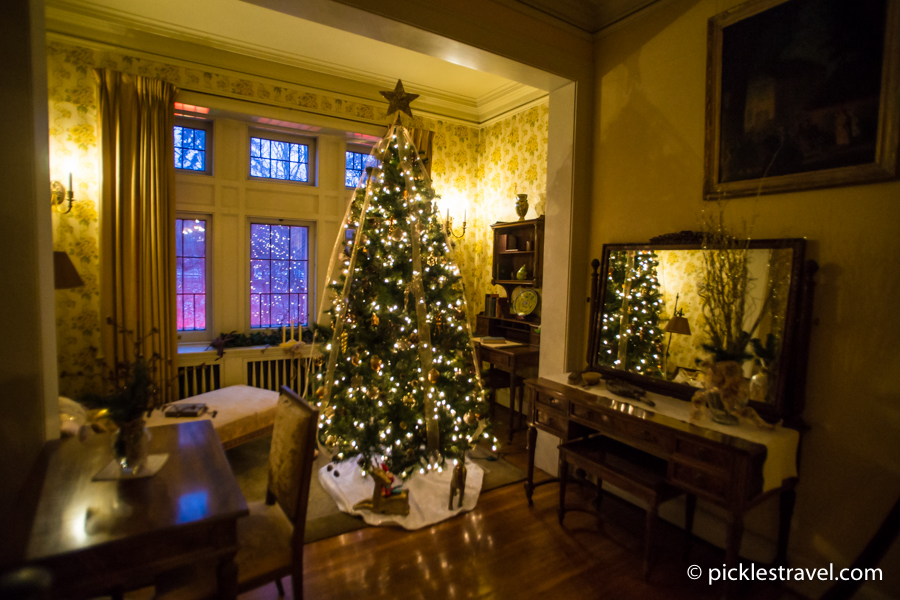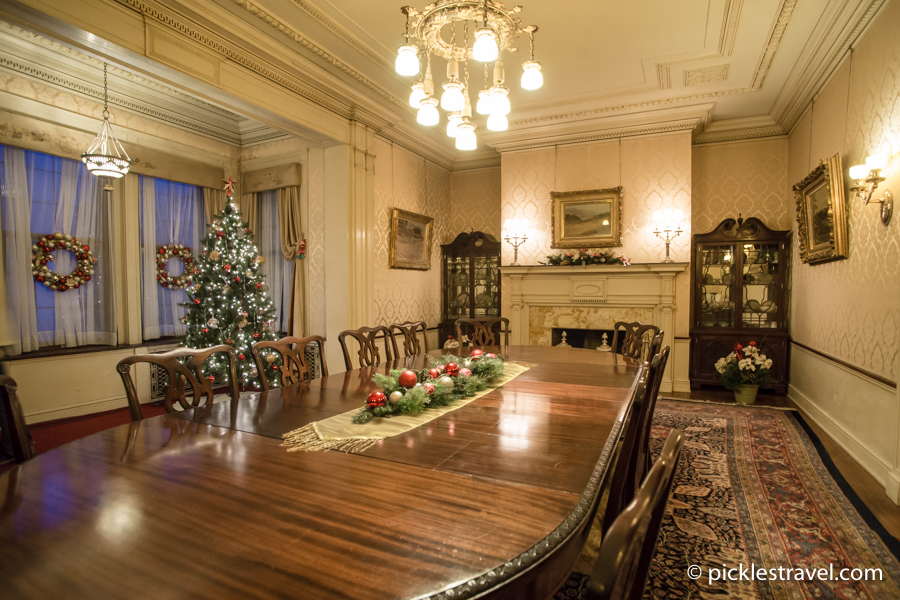 Elf on the Shelf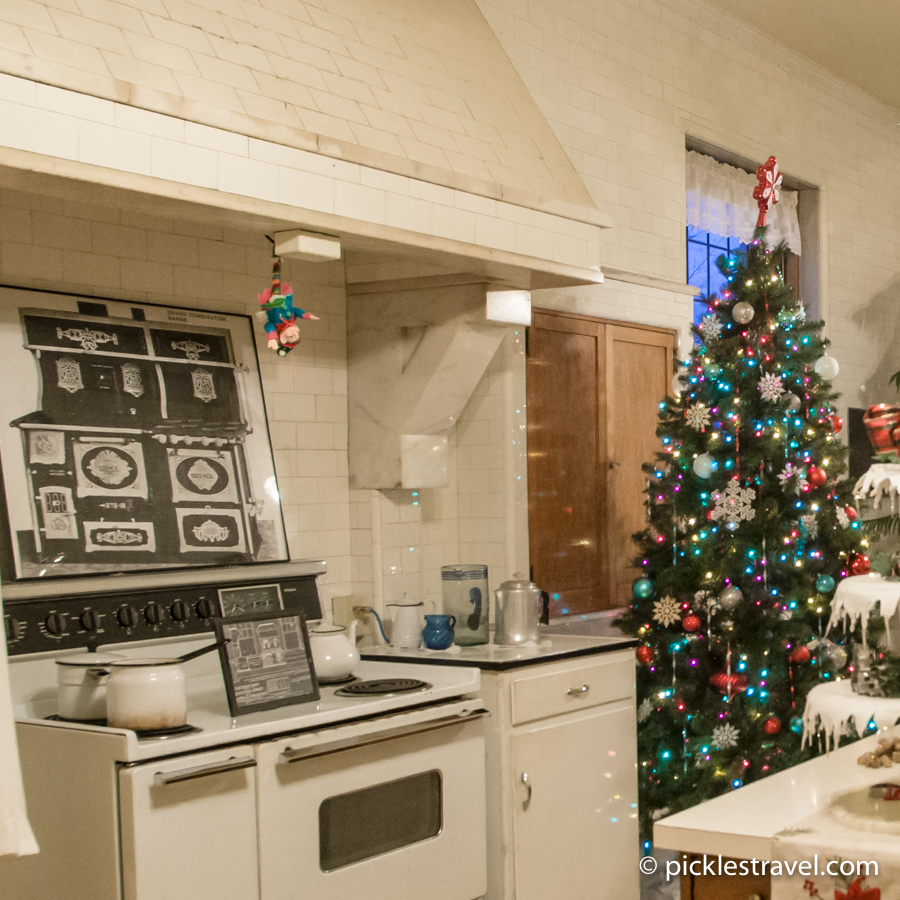 If walking through a gorgeous mansion with over a century of history and some of the state of Minnesota's best interior designs of that era doesn't intrigue you, then determining what the 'elf on the shelf' is up to will! The elves are in creative and hidden spots,  27 in all. The one above hangs over the stove, another rides the antlers of an elk, while another peeks out from the depths of the Christmas tree. Can you your kids find them all during the tours?
Glensheen Mansion Christmas Tour Details
Daily: 9:00-4:00 PM until January 8 when the decorations are taken down and the mansion returns to "normal".
Cost: $26 each (6-12 is $15 ea)
Location: 3300 London Road, Duluth, MN 55804 – There is a free parking.