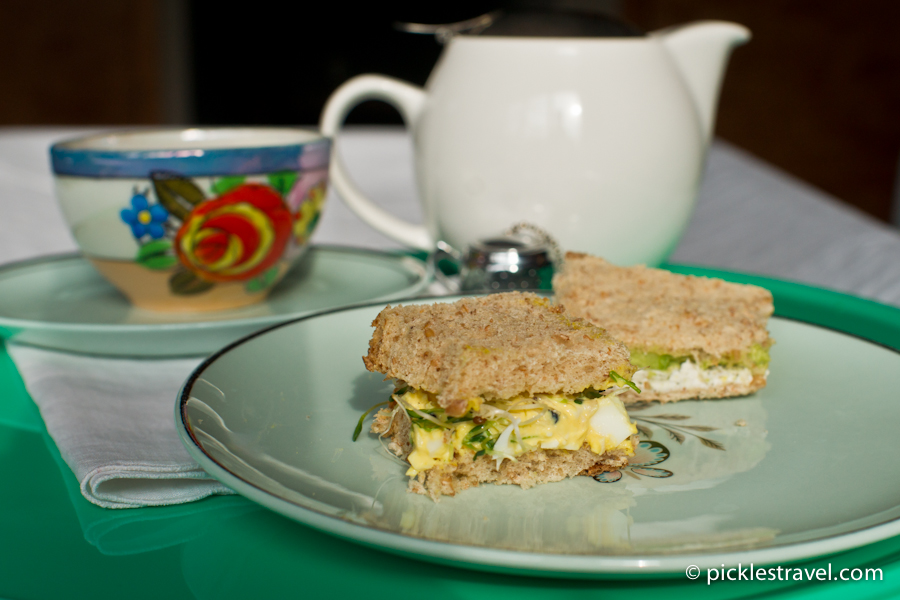 It's Academy Awards time again!  Which means it's time to plan for an unforgettable Oscar's party! What better way to celebrate the glitz and glam of some incredibly powerful movies by some of the best names in the business than by creating a menu to reflect said movies.
My friend and fellow blogger Haley at Cheap Recipe Blog had the wonderful idea of creating a themed party based on all the movies that were nominated for Best Picture. Each blogger was given a movie and told to create an appetizer or dessert that reflected the movie in one way or another.
I was given The Imitation Game- an incredibly stirring movie about Alan Turing, the genius who broke the nazi's enigma machine.
As you can see from the preview- there is nothing about eating in the movie, but as it was set in England, just about every scene had tea in it.
There is nothing that enthralls me more than high tea (other than pickles, of course) so I decided to create my own version of a high tea- not to the level of being a party, as this was a somber sort of movie, but definitely to the level of delicious goodies and wonderful tea!
High Tea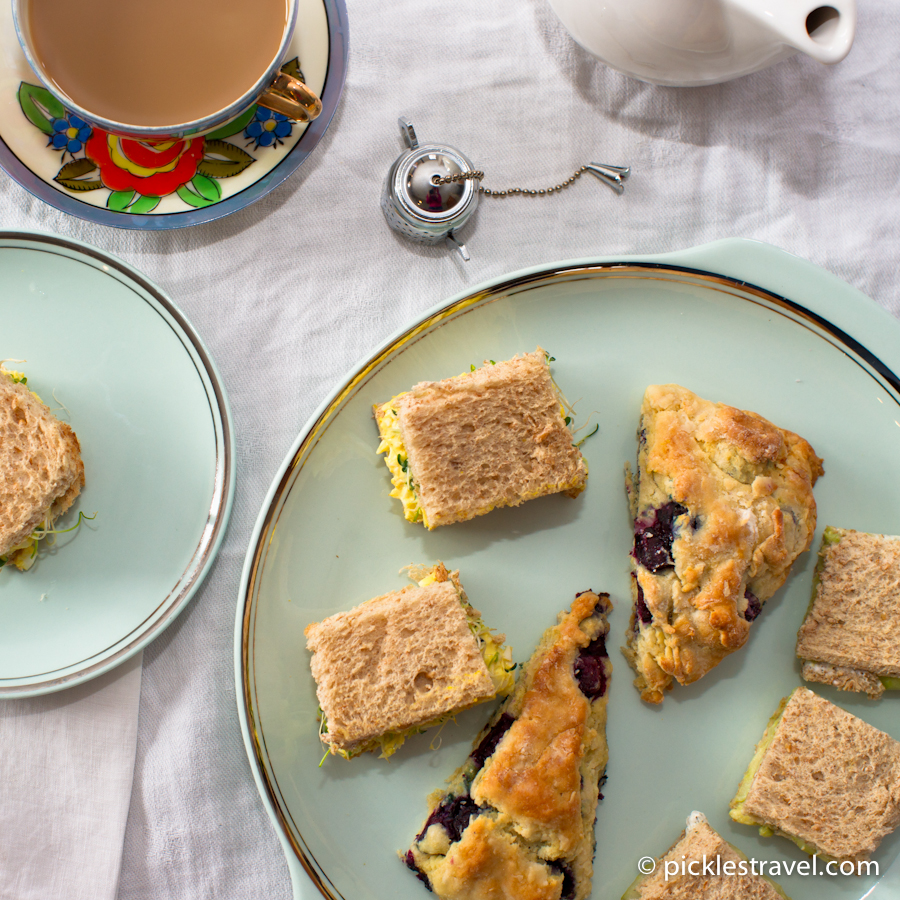 Four Steps to a Successful High Tea
1. Beautiful Fine Chinaware. Nothing steps up a midday tea quite like fine china.
2. A tea that you really love. Earl Grey. Darjeeling. Something dark and flavorful.
3. Sweet and Savory. Sandwiches full of flavor combined with sweet treats.
4. Share with a friend. High tea is time to sit back and relax from the rigors of the day, enjoy your break with a loved one.
Sweet and Savory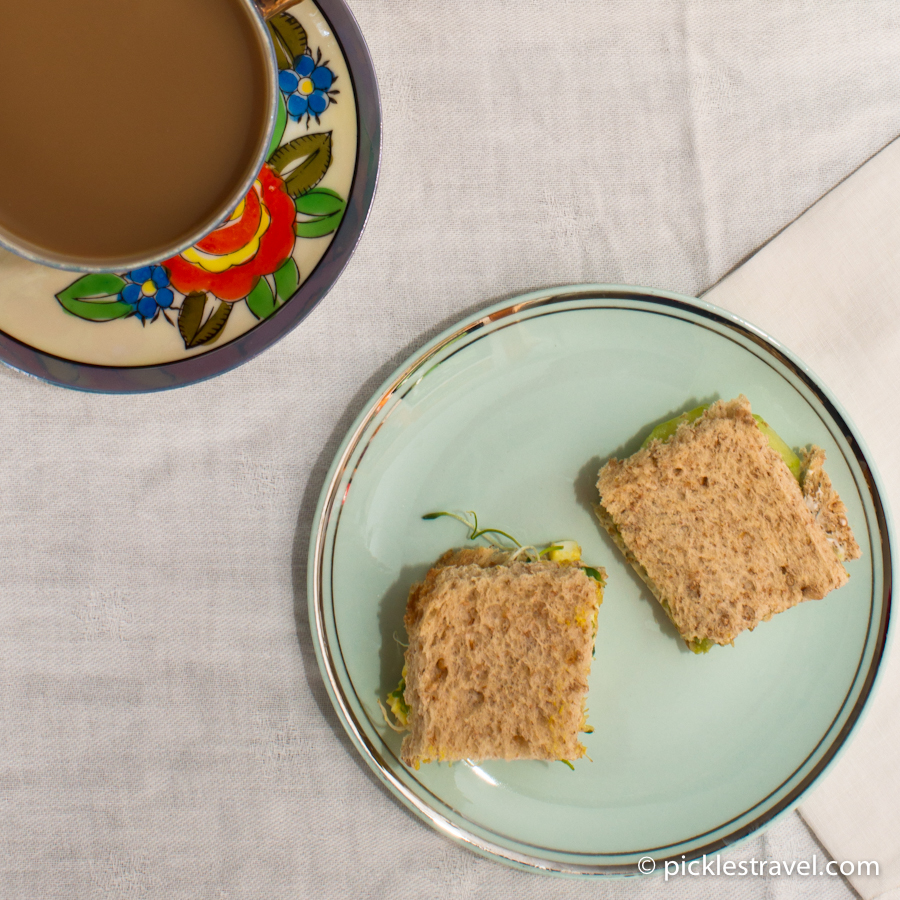 Sweet ingredients should almost always include scones. Cupcakes and Cashmere has a great blueberry scone recipe. Include a few bite-size cookies for an additional treat
Finger sandwiches are quick and easy to make. They are savory and delicious- just make sure to make plenty as they go fast!
The trick to a good finger sandwich is to cut off the crusts on the bread. No self-respecting finger sandwich has crust. The bread needs to be just perfect- not stale and certainly never soggy. There are many types of sandwiches you can make, but the fixtures that should be at ever tea dining experience are cucumber sandwiches and egg salad sandwiches.
High Tea Recipes for Finger Sandwiches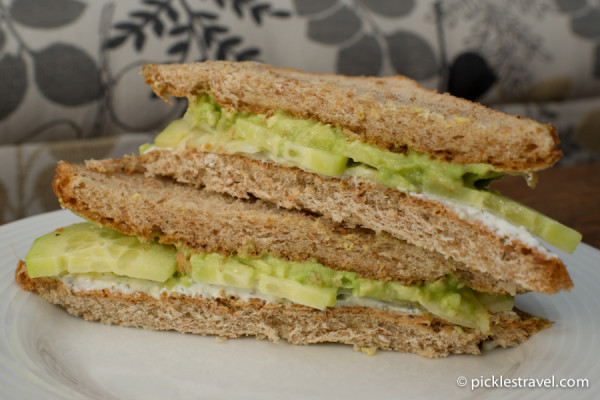 | | |
| --- | --- |
| | |
In a bowl mix together cream cheese, lemon zest, dill and vinegar. Set aside.
Mash avocado in a separate bowl and add salt as desired. Squeeze just a small amount of lemon juice over the top to help the avocado maintain its color
Peel cucumber and thinly slice with a mandolin slicer. The thinner the slices the better. Sprinkle cucumbers with salt. Set sliced cucumbers to soak in a small bowl with 1 Tbsp. of lemon juice.

Place two slices of bread on top of one another and cut off the crusts for a true tea sandwich.

Take the top slice of bread and spread the cream cheese mixture on top- as thickly as desired. On the bottom slice spread the avocado mixture.

Remove the cucumbers from their lemon bath and layer on the sandwich. Cover and slice into quarters. Repeat with next sandwich.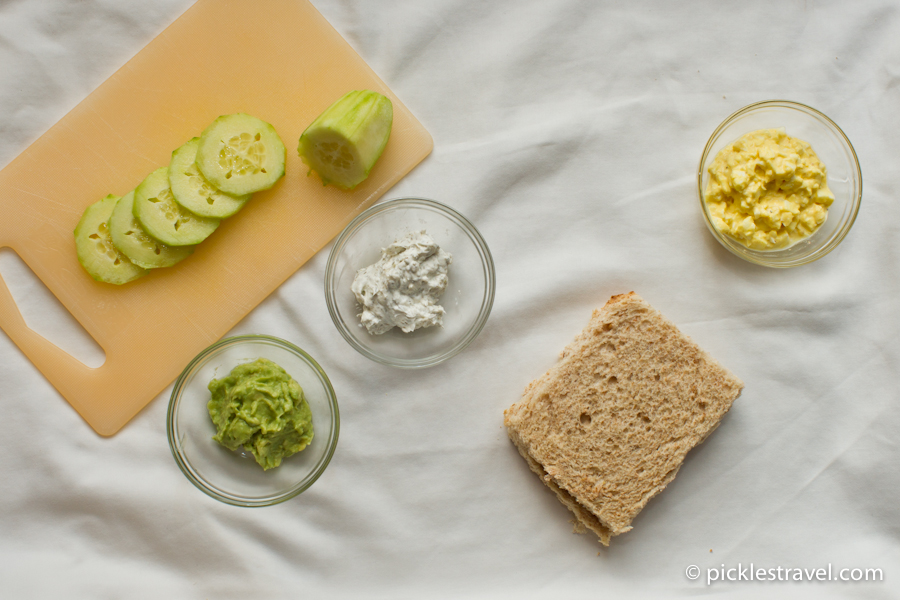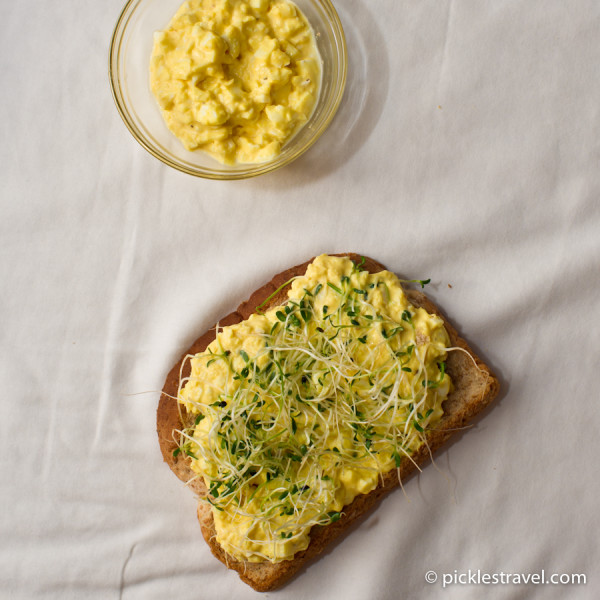 | | |
| --- | --- |
| | |
Remove shell from your hardboiled eggs. Remove yolks and mince egg whites into little pieces.

In a bowl mix together mustard, mayo, horseradish and egg yolks until you have a thick paste. Add in minced egg whites. Mix together. Add salt and pepper as desired.

Spread about half of the egg mixture on on slice of bread. Top with a thin layer of sprouts. Top with second slice of bread. Slice in half and serve.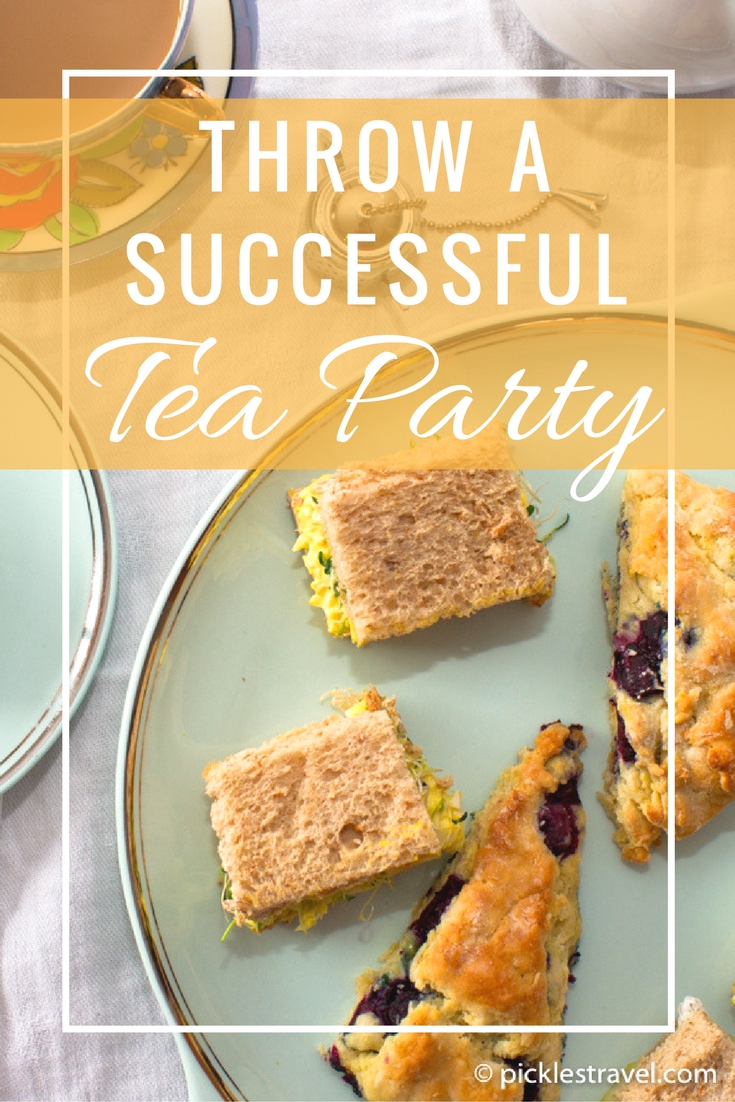 I promised an Academy Awards party for ALL the best picture nominations. These ladies have been hard at work creating some amazing dishes. Mix and match for your Oscar's Party this weekend!