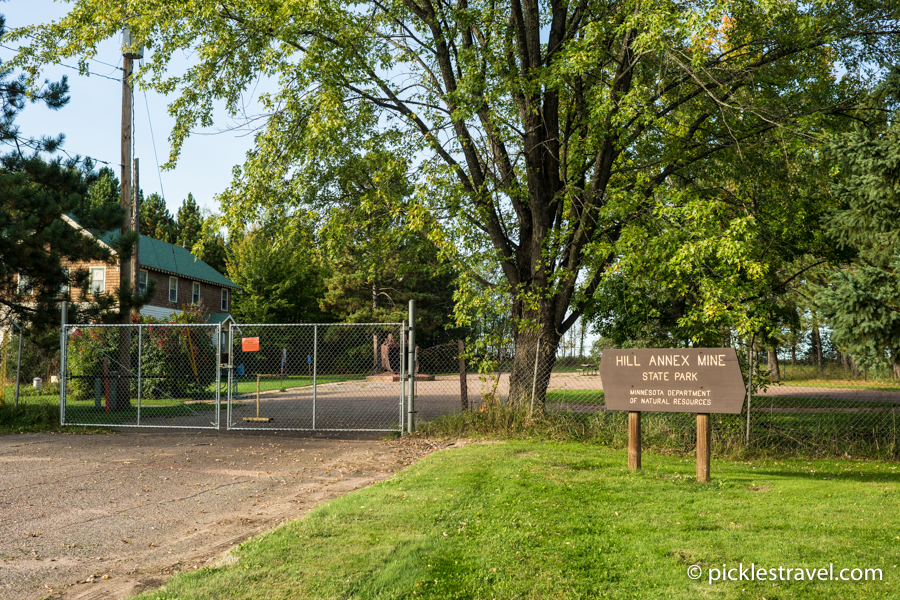 When the state park website says "Hill Annex Mine State Park is currently closed for the tour season." They mean it. Whereas some state parks- like Carley State Park gets "closed" to vehicles because they don't maintain the roads in the winter, you can still enter- as long as you're on foot. Not the case with Hill Annex Mine State Park. There is a gate in front of the park's entrance and no way in or out.
Hill Annex Mine State Park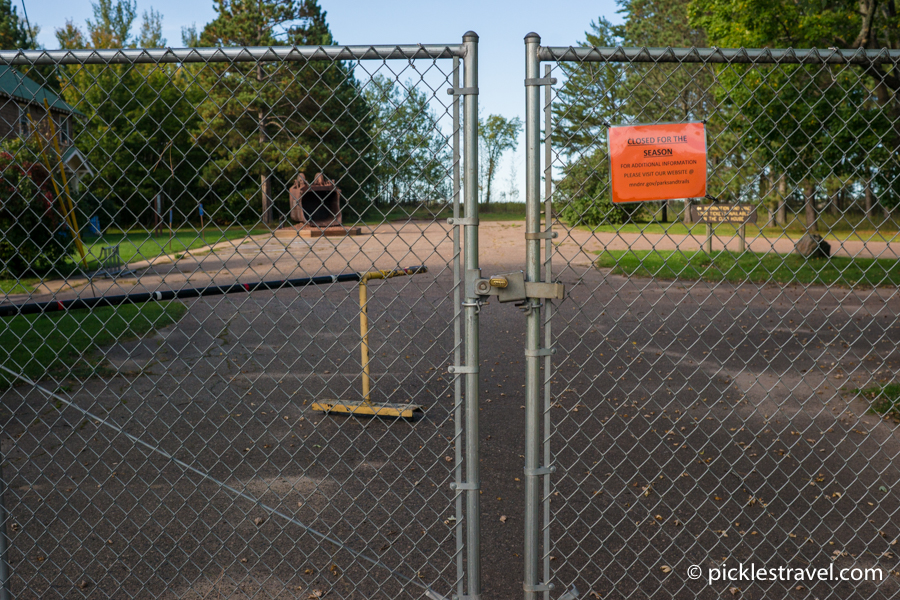 The park is only 625 acres and has zero trails (not even a hiking club trail) so it's no wonder that they completely close for the season when not giving tours. It looks like a beautiful place which would have a fantastic overlook so it's on my list to return to when it's open.
There are two tour options: a Fossil Hunter Tour and a Historic Mine tour
Fossil Hunter Tour
The Fossil Tour would be fantastic for adventurer children- find fossils, sharks teeth and other treasures that you get to keep and take home!
Historic Mine Tour
The mining tour is of an open pit mine, which makes it an interesting comparison to the tour at Soudan Underground Mine.
Details
Tours are offered on Fridays and Saturdays only- Memorial Day through Labor Day (so plan accordingly!)
Cost for either tour is $10 for adults and $6 for children.
I'd love to hear your thoughts- Have you taken either of these tours or explored Hill Annex Mine state park?