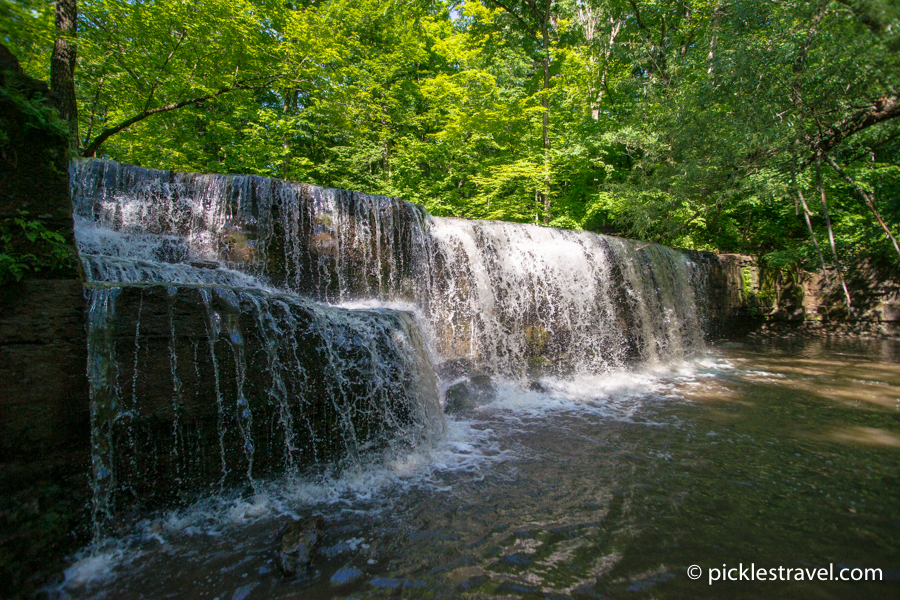 Just an easy drive south from the Twin Cities metro Nerstrand Big Woods State Park is incredibly popular and one that should certainly be on everyone's Minnesota Bucket List. A stunning walking path through woods leads you to waterfalls, across wooden bridges and through various types of vegetation will make you truly feel like you've left civilization and entered a green somewhat-tropical paradise.
Nerstrand Big Woods State Park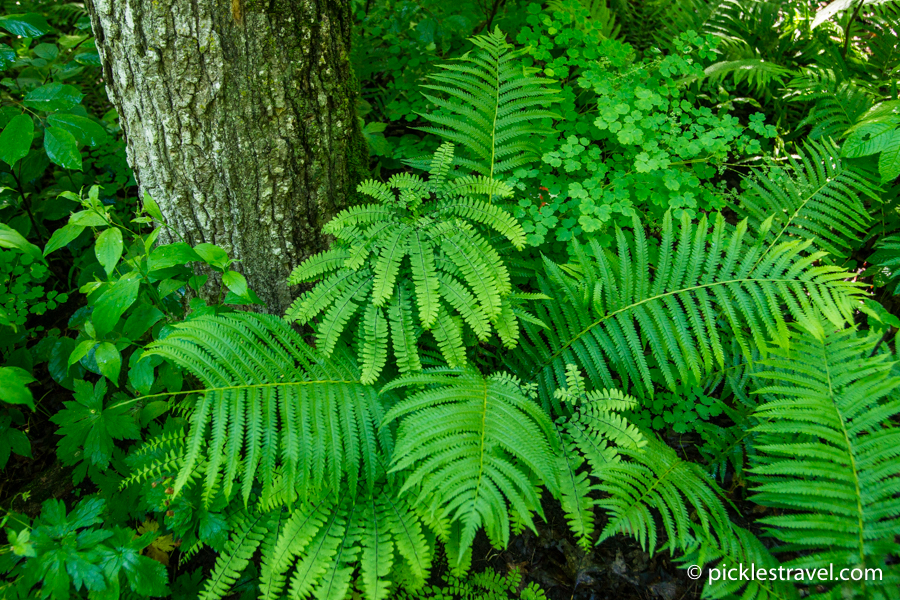 While weekends in the summer at any state park can begin to feel congested when you have over 2,000 acres of woodlands to explore it's still easy to escape the minimal crowds and get out and enjoy the one on one with nature. Over 11 miles worth of hiking trails that have been impeccably maintained take you past an abundance of spring wildflowers in the spring, ferns in the summer and ridiculously bright oranges and reds in the fall.
Hidden Falls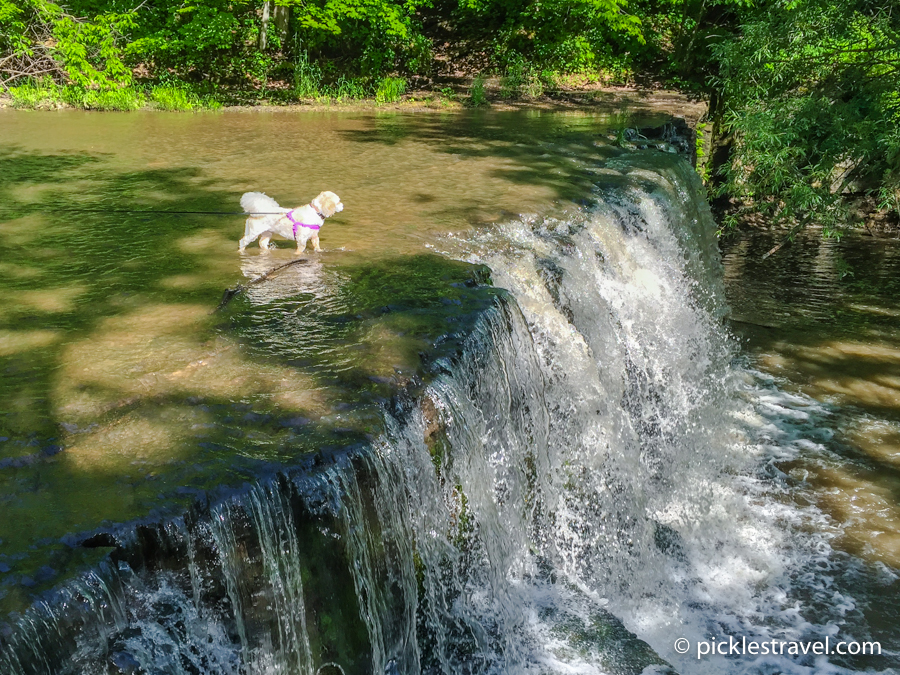 Hidden Falls at Nerstrand Big Woods State Park is the main attraction. Located about a 1/2 mile walk in from the parking lot it is a simple, yet beautiful waterfalls- and a terrific excuse to get a little wet! The thing I truly love about the falls is how up close and personal you can get to them. The water is usually fairly shallow in the creek bed so you could actually walk out over the top of the falls and look down below you – just make sure to wear shoes with a strong grip.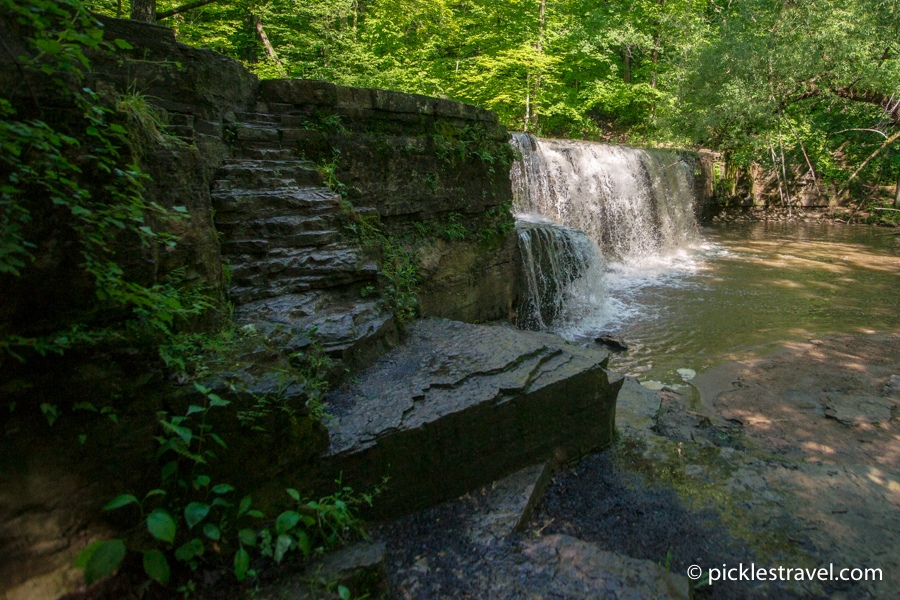 There are 51 normal, pull-in campsites (with 27 of them having electrical service.) There are also 4 walk-in sites that are still fairly close to the parking- within 200 yards. Expect to pay anywhere between $15-$23 per night for a campsite and electricity and any water or sewer hook up would be an additional fee on top of that amount.
Hiking Club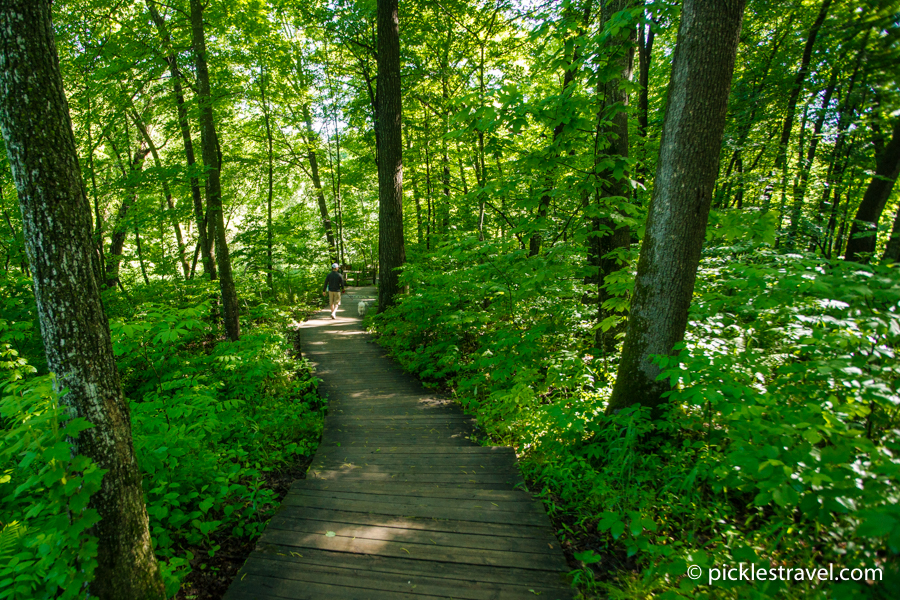 The hiking club trail leads you first directly to the Hidden Falls (about 1/2 a mile in). And then crossed the creek bed and walks up into a vast wilderness of green (or oranges and yellows, or whites, depending on the time you year you visit). There is some gentle slopes throughout the two mile hike- some steeper than others- so bring along a bottle of water to hydrate as you walk.
Nearby Attractions
Wondering what else to do in the area? Check out Northfield for an array of great restaurants and fun boutique shopping. If you're visiting on the weekend make sure to stop by Northfield's Farmers Market and grab fresh ingredients like cheese, bread and vegetables for a picnic you'll want to repeat. Or for a completely new experience head to Red Barn Farm for a wood fired pizza on the lawn before heading back home.
Passport Club