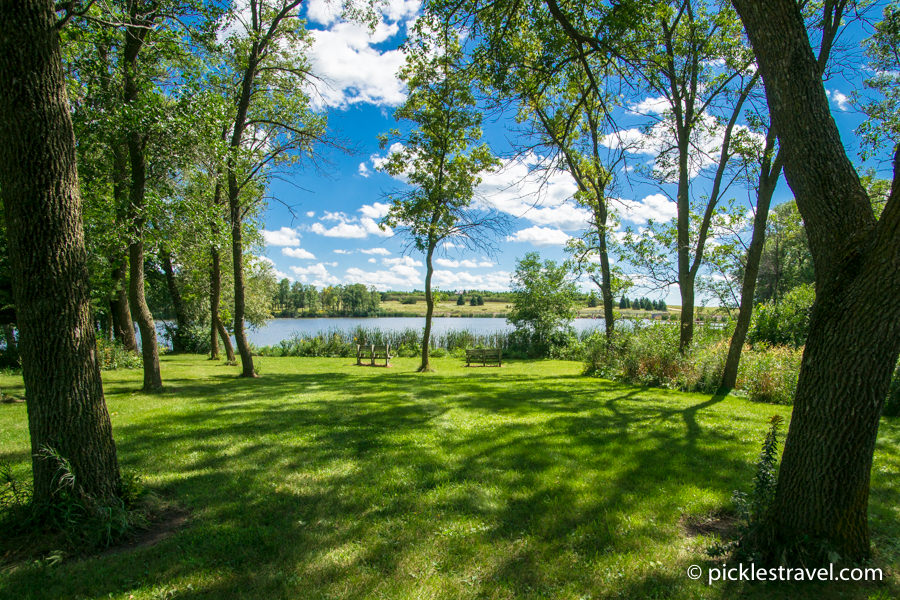 Prior to beginning my goal of visiting all of Minnesota's State Parks I had never heard of Split Rock Creek state park, so I didn't know what to expect upon arrival, but I definitely didn't expect to be blown away by it.
It was an incredible summer setting. We sat under the shade of a dozen beautiful trees, at the edge of a sandy beach as the breeze blew through (thus keeping the bugs and humidity far, far away) and wished we had planned ahead and brought stuff for camping. It was even perfect for our 5-week old, as he laid out on his blanket and intermittantly watched the leaves wave in the air and napped.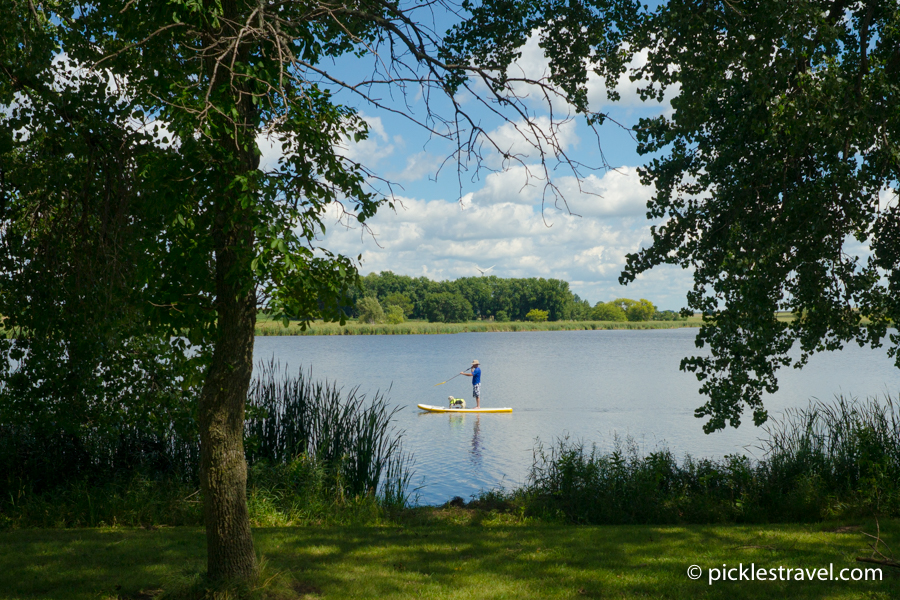 While Minnesota boasts being the land of 10,000 lakes the vast majority of these are in the northern part of the state, and there are even less in the south western side of the state. Luckily a dam built in 1938 created a beautiful state park located in the heart of farm country with a lake that's perfect for stand-up paddle boarding, swimming or kayaking.
The park itself is composed of nearly 2,000 acres to explore. The beach area tends to be the central "hub" and from there you can walk along the hiking club path to the dam or rent a kayak and spend the day out on the lake, relishing in the breeze that blows so freely over the flat plaines.
Split Rock Lake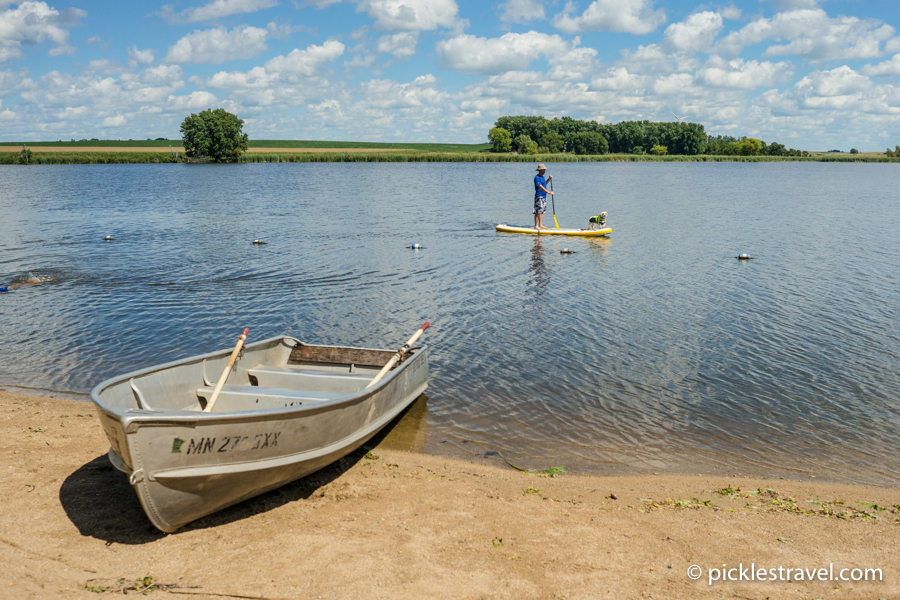 There is an incredible sand beach for the family to enjoy swimming. A concrete sidewalk leads to the beach, with picnic areas set up in the grass all around. There is even a sand volley ball court nearby- it'd be the perfect spot for a family reunion!
The hiking club is 2.6 miles long and leads you through the campgrounds and across the Split Rock Creek dam (worth it for the view alone!)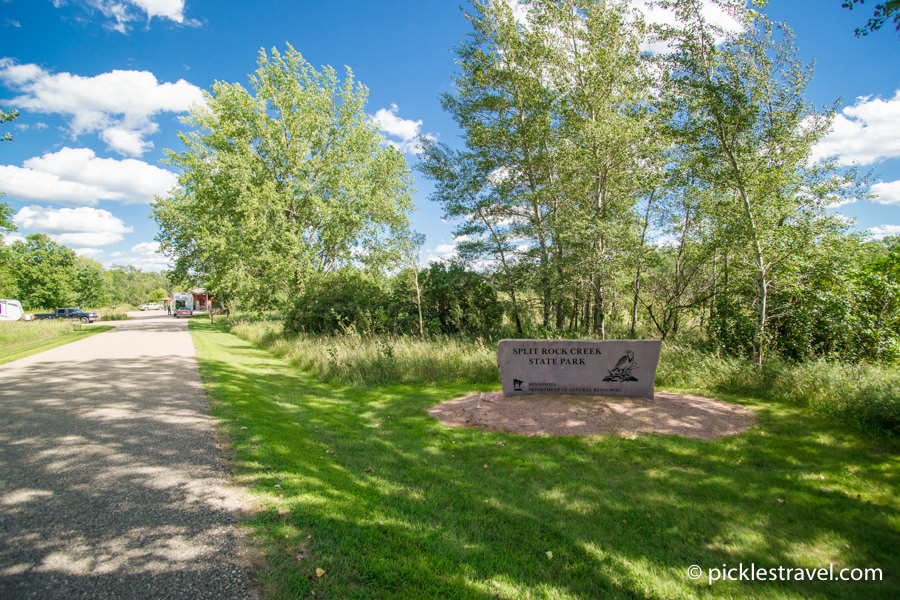 There are 34 campsites at Split Rock Creek state park (all of which can be reserved online) and even a larger, group camp spot.
Passport Club