Situated on the Nebraska and Iowa borders DeSoto National Wildlife Refuge is a truly unique location. Approximately 45 min away from Omaha (33 miles) you cross plains of fields to arrive at a bird and human retreat with plenty to explore and even more to learn!
DeSoto National Wildlife Refuge
Migratory Birds
DeSoto becomes a migratory waterfowl mecca during the fall and spring months, due to its vast wetlands. While we may be reluctant to travel when the snow and weather pounds down, the migratory birds don't have that option, they're coming rain or shine! So those seasons are a good time to go if you are interested in seeing the birds.
If the weather is truly uncooperative you can even enjoy the views from indoors from on of the many walls of windows at the DeSoto viewing deck.
When we visited the geece (Snow geece and Canadian geece mostly) and the turtles were out, but not much else.
Steamboat Bertrand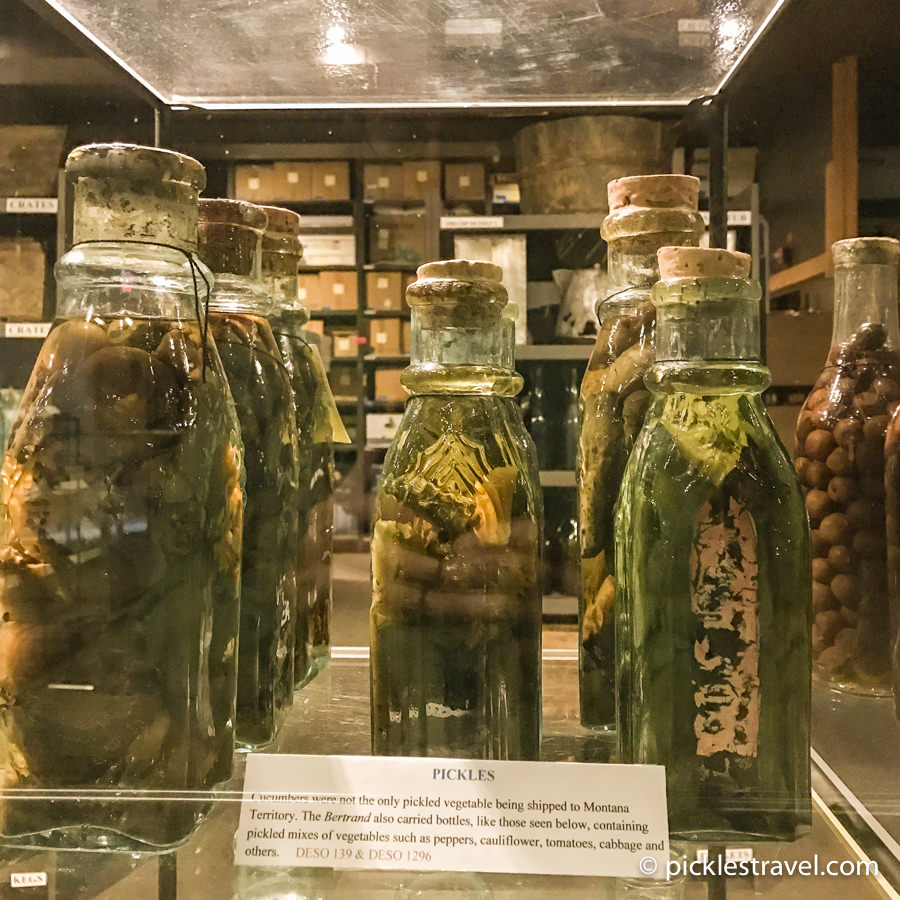 The historical aspect of DeSoto lies in the depths of the Missouri River (literally- or at least it did until 1967). In 1865 the Steamboat Bertrand sunk at this location and with it all the cargo on board (no lives were lost). Over the next 100 years the vessel and cargo were incredibly well kept and preserved at the bottom of the river.
In 1967 it was excavated – over 150 tons (!!) of cargo and today makes up the largest intact collection of Civil War-era artifacts in the United States! I mean they even have pickles from 1865 in the collection.
Coolest thing I saw in the collection was a Goodyear Rubber jacket in pristine collection. Supposedly the only surviving ones of its kind!
If you're a history buff of any sort- the collection is well worth the trip; from tools and clothing; to liquors and meats; to household good and building supplies.
DeSoto National Wildlife Refuge Details
Just for Kids
Desoto National Refuge includes several activities just for kids. Become a Junior Refuge Manager by downloading this booklet and filling it out as you explore (you can also get one at the front desk at the visitor's center).
There are also Let's Go Outside packs for checkout and includes a bunch of fun tools that an explorer may need!
When to Go: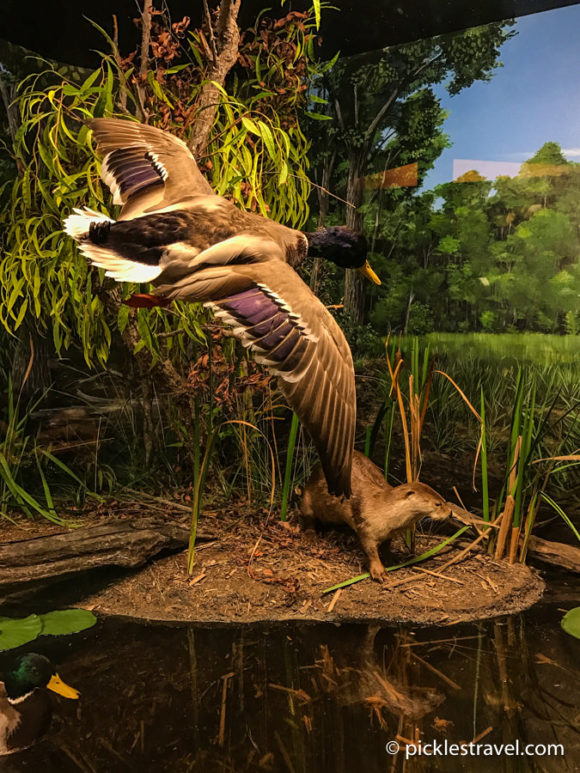 The visitor center is open from 8:30 to 4:30 every day. You'll definitely want to make time to spend at least an hour exploring the center, with all it's amazing viewpoints. The vast collection of artifacts removed from the sunk Bertrand is staggering as well- and so much fun to explore.
Kid Game Idea: Play "I spy" with the kids while walking through the artifact room. There are so many objects to choose from that it becomes a really fun game which requires everyone to stop and pay attention to each detail!
Any time of year is beautiful to go. If you go during the school year, during a school day, don't be surprised to see a few classes of school children, as it's a great space for a field trip!
Note: Desoto Refuge does close off portions of the park now during bird migration in an attempt to bring back more birds, so if you're interesting in exploring more of the park, like where the ship sank, then it's a good idea to call ahead or check the website.
Cost is $3.00 per vehicle.