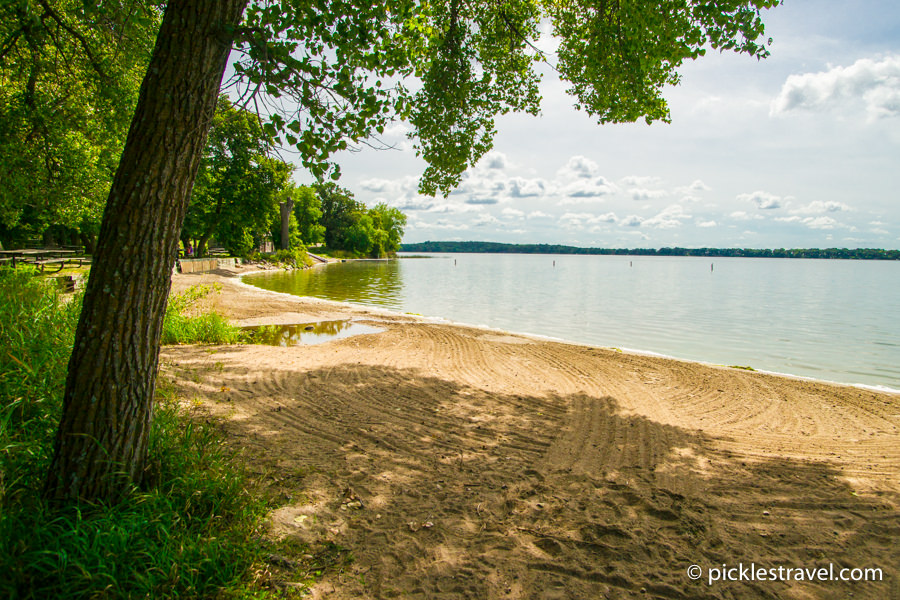 Sibley State Park in Minnesota is home to 2,900 acres of lakes, prairies and marshlands. You can paddle board, rent canoes or kayaks, spend a lazy day on the beach or camp (both tent camping and camper cabins available). Sibley is also part of the community hosting the Minnesota Governor's Fishing Opener in 2018! You certainly can't beat that. Not to mention incredible views and the perfect escape, whether it be for a weekend or just a quick day trip from the Twin Cities.
Sibley State Park in Minnesota
Mount Tom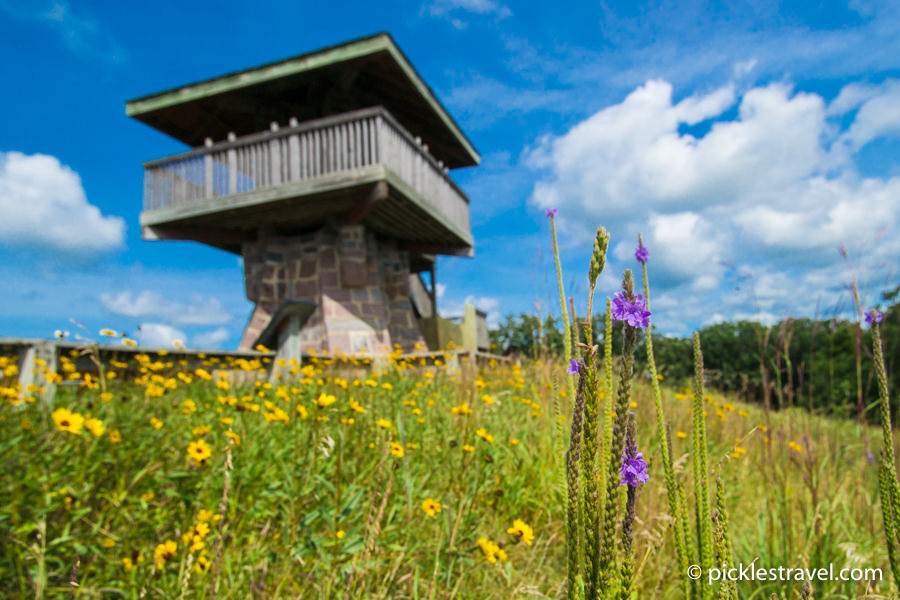 While not actually a mountain, or even much of a hike for that matter, the top of Mount Tom is definitely worth the experience. Located at 1,375 feet above sea level it feels pretty dang tall when you're overlooking the flat lands of the rolling prairie.
The tower, built by the Veterans Conservation Corps grants park visitors an outstanding 360 degree view of the area- plus it's a pretty good looking tower perched high above it all. Interpretive signs have been placed on railings to explain the ecology and history, which gives you a good idea of what you're looking at as you enjoy those impressive views.
There is parking fairly close to the Mount Tom overlook, so if you don't have time for a long hike, at least make a point of heading up there for a brief view.
Birding at Sibley Park
Since Mount Tom is one of the tallest points in the entire region you can get a great "bird's eye" view of the hawk migration. Owing to it being a diverse prairie ecosystem there is an impressive array of over 200 different bird species that have been observed at the park- from turkeys, birds of prey to lots and lots of warblers.
Fun fact: According to the Willmar Lakes Area CVB website Sibley State Park is the first place that the yellow throated Warbler was recorded!
Interested in keeping track of the birds you can spot while you're visiting Sibley? Use this checklist courtesy of the Minnesota DNR.
Hiking Club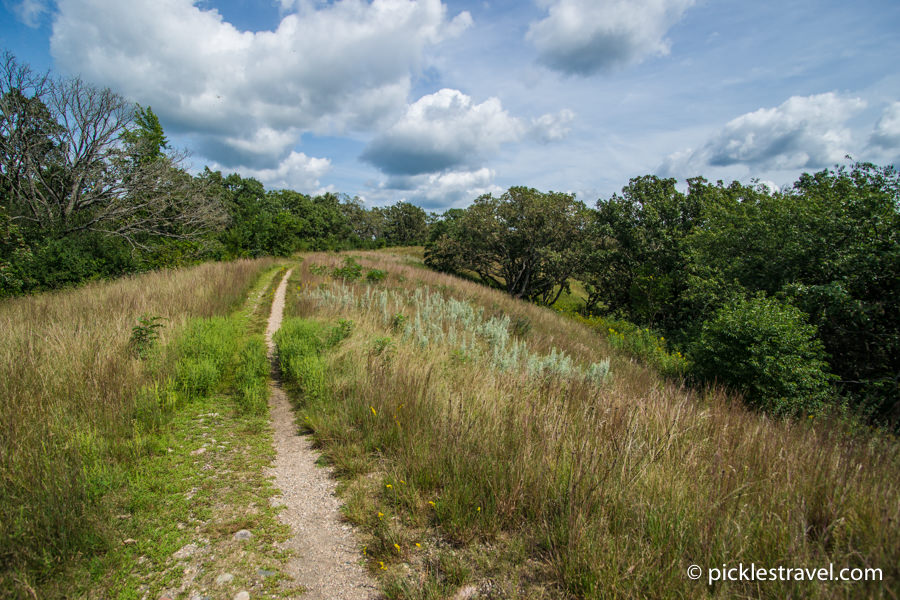 You won't be disappointed by all the mini ecosystems you'll experience as you walk along the hiking club trails. From prairies to forests to lakeside trails there is a little something for everyone to enjoy. Note that it's relatively bumpy terrain for most of the trail so wear your hiking boots!
Camp Sibley State Park
With multiple campground sites available, including four heated, year-round camper cabins, 132 campsites with varying degrees of electrical and water available, three group camp sites and plenty of beach front sand for naps you'll want to book early and stay as long as your family can handle the fun! You can learn more about what's available for booking by checking out the DNR camping site.
Follow me on Instagram @Gretcholi or check out the hashtag #PicklesTravelMNStateParks to see which park I'll visit next!