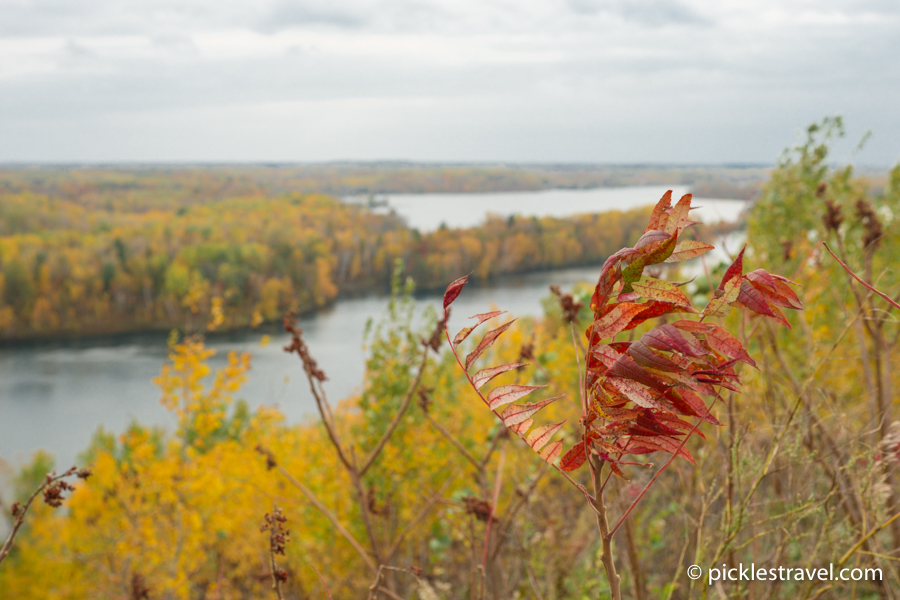 Where there was once a series of mining pits now sit a series of beautiful lakes of all shapes and sizes at Cuyuna Country State Recreation Area- which makes for the perfect environment for stand up paddle boarding. Add in fall colors, moody skies and high 60-degree temperatures and it makes for perfect stand up paddle boarding Cuyuna Country.
*Note: I have partnered with C4 Waterman this summer as part of my MN State Park adventure and they have provided me with the XXL Inflatable 10'8″ SUP and pump, as well as the 3-piece HOA adjustable paddle completely free of charge. They also sponsored this trip to Cuyuna Country State Recreation Area. All opinions expressed are my own
This post contains affiliate links, which means that if you purchase something through them I may a small percentage of the sale (at no cost to you). This helps keep my site free for you to use and enjoy. I only ever recommend places and things I know and trust.
Stand Up Paddle Boarding Cuyuna Country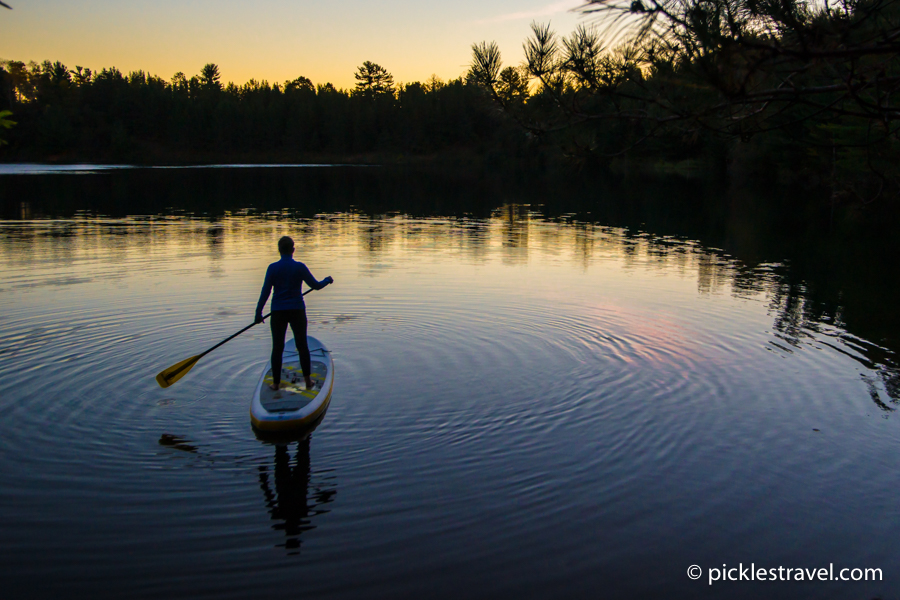 There are at least five lakes that have easy public access to them at Cuyuna Country state recreation area. They vary in size and type, but they are all incredibly beautiful. As I spoke with other outdoors enthusiasts in the area I learned that when the water is calm, you can paddle out to the middle of the lakes and because the water is so clear you can look down into what was once the mines.
The C4 inflatable SUP board was perfect for this trip because it made hopping from lake to lake so much easier than having to figure out a way to attach it to the top of my car. (Although I would recommend getting an electric pump so you don't exhaust yourself inflating the board 4 times in a day!)
You could spend a week exploring them and still not even begin to see it all. You'll want to reference these maps as you plan your paddle boarding adventure. A brief breakdown of my favorite lakes follows below.
Yawkey Mine Lake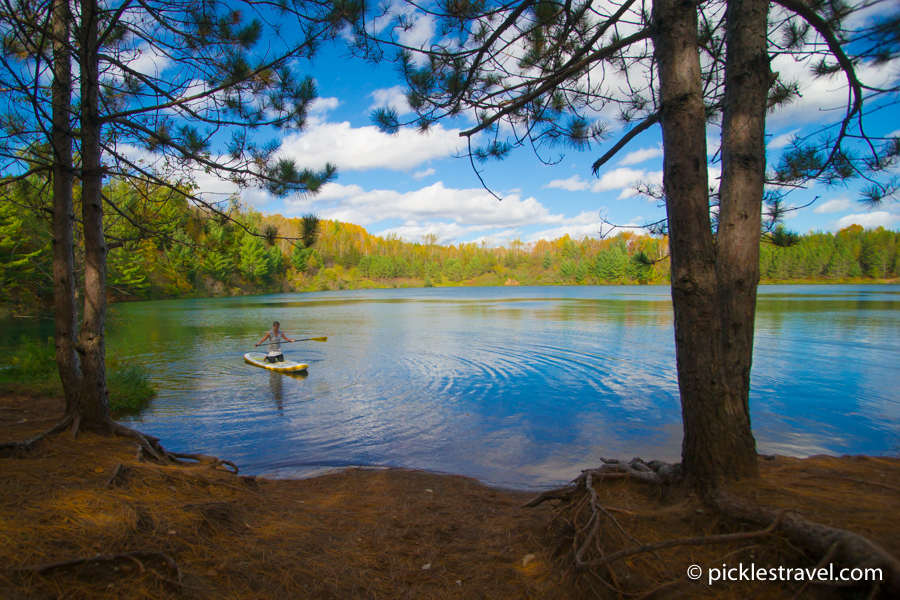 My favorite of the lakes was Yawkey Mine Lake. It was perfect for the the fall weather- pine trees on one side and on the opposite a line of reds, yellows and oranges- absolutely stunning. It is a relatively small lake, with carry-in access only, so it maintains an incredibly peaceful feeling. Smooth-as-glass surfaces, no breeze, bright fall colors and a bright sun. Nothing beats a day on the water like that. Added bonus is that the yurts from Cuyuna Country state recreation area are located at this lake as well, although they are tucked back a ways from the lake.
Pennington Mine Lake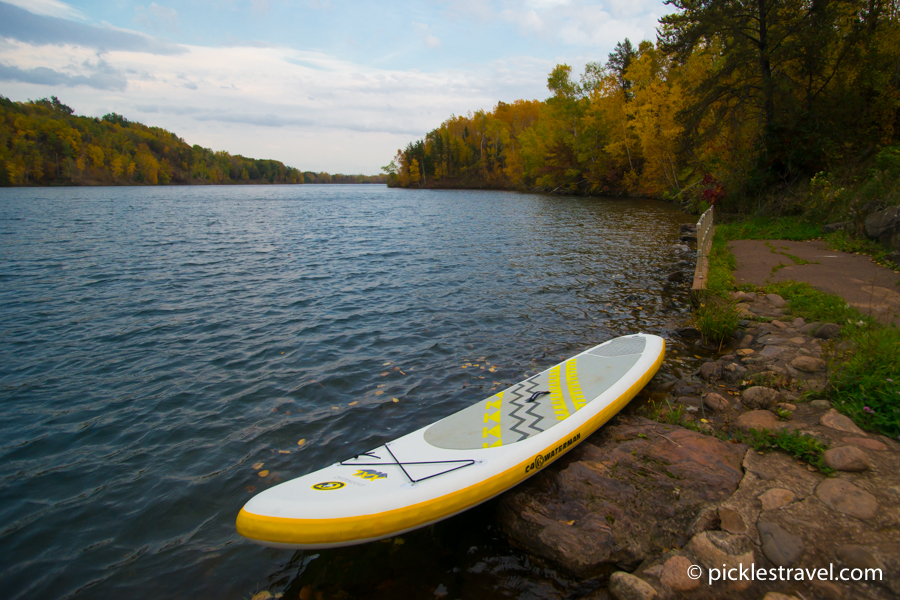 Pennington Mine Lake is a much larger lake. Like many of the lakes located in the Cuyuna Lakes area it is long and narrow, which makes it nice to explore. The only downside is that the lake angles mostly east to west, so it catches the wind easily, so not a lake for a beginning-level paddle-boarder. This lake also has a nicely paved spot to put in a boat, as well as a dock. A picture perfect setting.
Portsmouth Mine Lake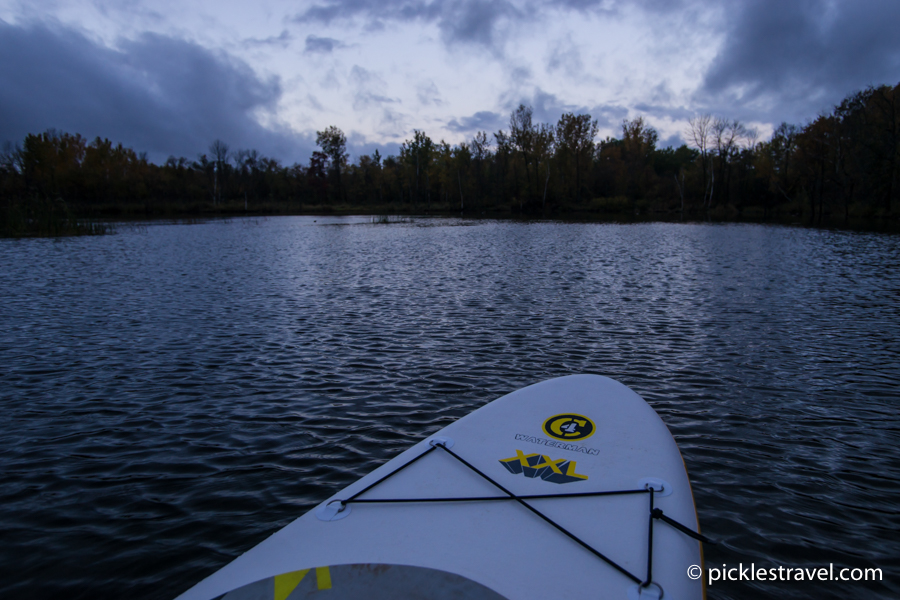 Putting in at the dock  at Portsmouth Mine Lake feels like heading out into a shallow pond- with little islands of grasses and large tree branches sticking out of the water. Helps keep things interesting during an early morning paddle. Plus it's conveniently located within walking distance to the Portsmouth Campground, which means you don't have to inflate and deflate your paddle board after each time to the lake.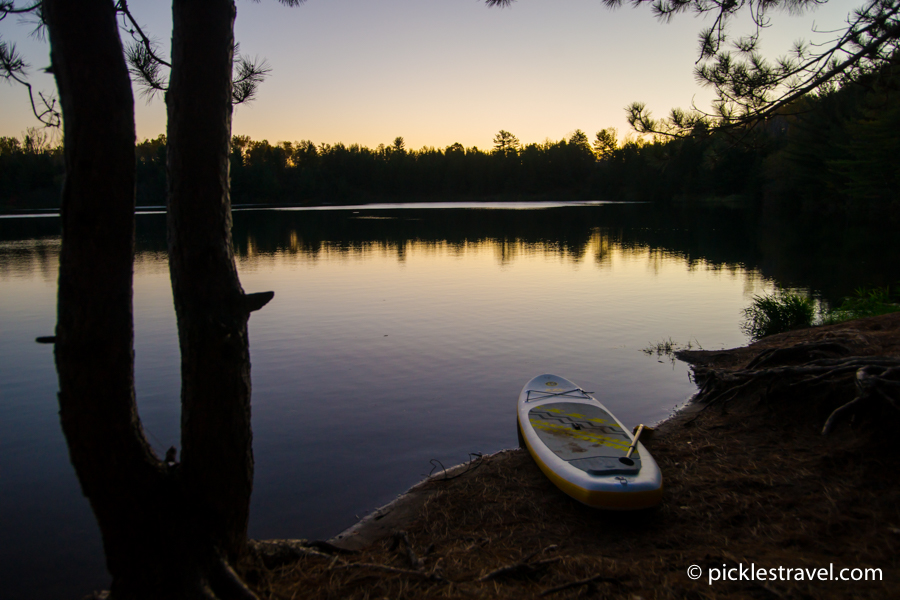 There are not really any hotel options right in or near the towns of Crosby and Ironton so you have to get creative.
There are state campgrounds, or a lakeside campgrounds and gorgeous camper cabins at True North Basecamp. I also love staying at VRBO properties like these.