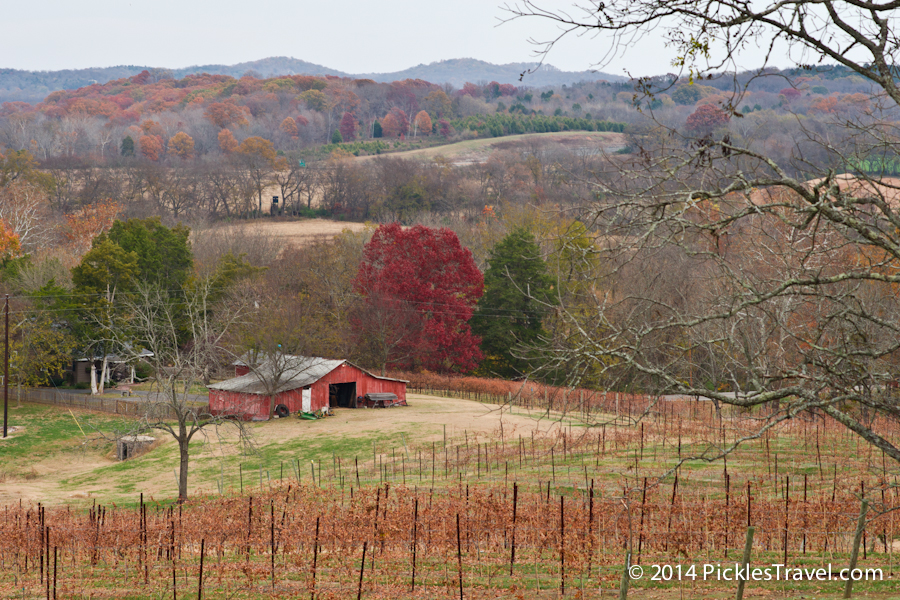 Arrington Vineyards, founded in 2007 by country music star Kix Brooks, John Russell and Kip Summers is located at the top of one of the beautifully rolling hills just outside of Nashville, Tennessee.
A gorgeous establishment with delicious wines that you can try with a tasting, before deciding upon which bottle to purchase and enjoy. I was so enthralled with the vista (the barns) and views of the fall foliage that I didn't even think to take a photo of the tasting room. I guess that just leaves more to the imagination!
Find your favorite wine, and take your bottle up the hill a ways to the private porch swings, or use one of the nearby picnic tables. Arrington Vineyards can be a family experience or the perfect romantic get-away. Bring along a picnic or buy some cheese and crackers when you arrive, either way you'll want to make an afternoon out of your stay at Arrington!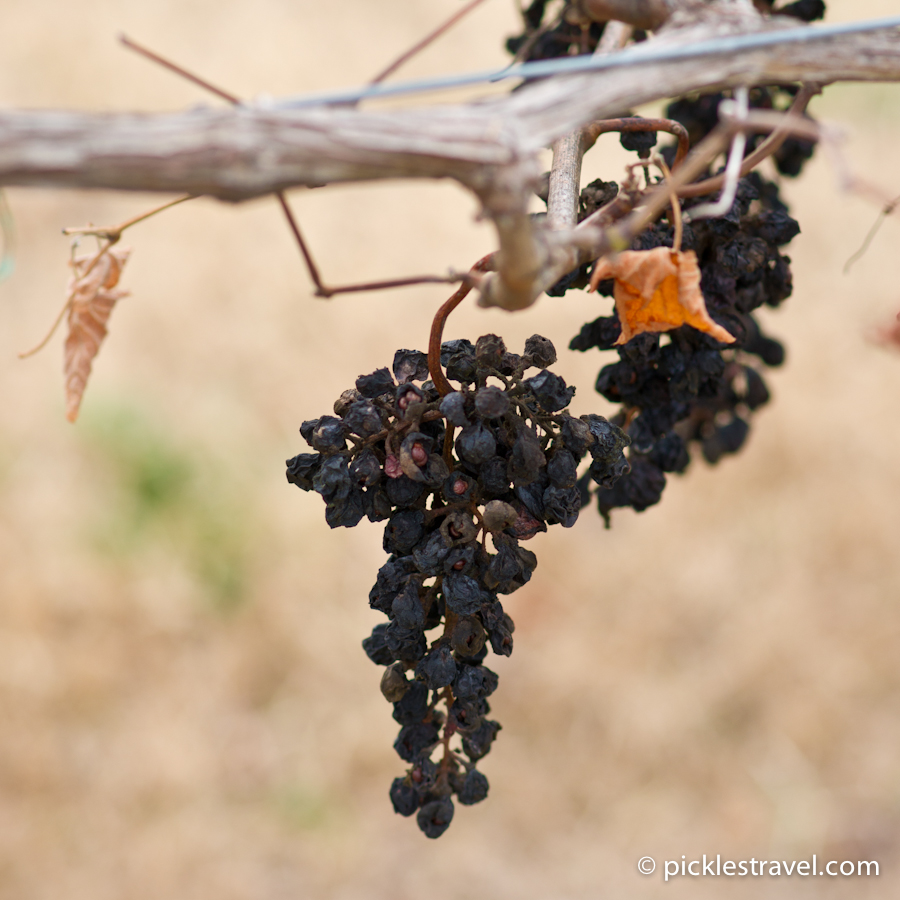 Location: 6211 Patton Rd Arrington, TN 37014
When to go: Middle of August is their Harvest Party (August 16, 2014). A splendid time to be there for the excitement. Spring is a great time to visit as the new wines for the year start coming out and nothing beats the fresh vitality of a new year. The Falls months, especially September to October is a great time of year to visit as temperatures are lower and vibrant Fall colors are in full swing.
Tasting Room: Monday-Thursday 11am – 8pm, Friday-Saturday 11am – 9pm and Sunday 12pm – 8pm
Note: no pets allowed.