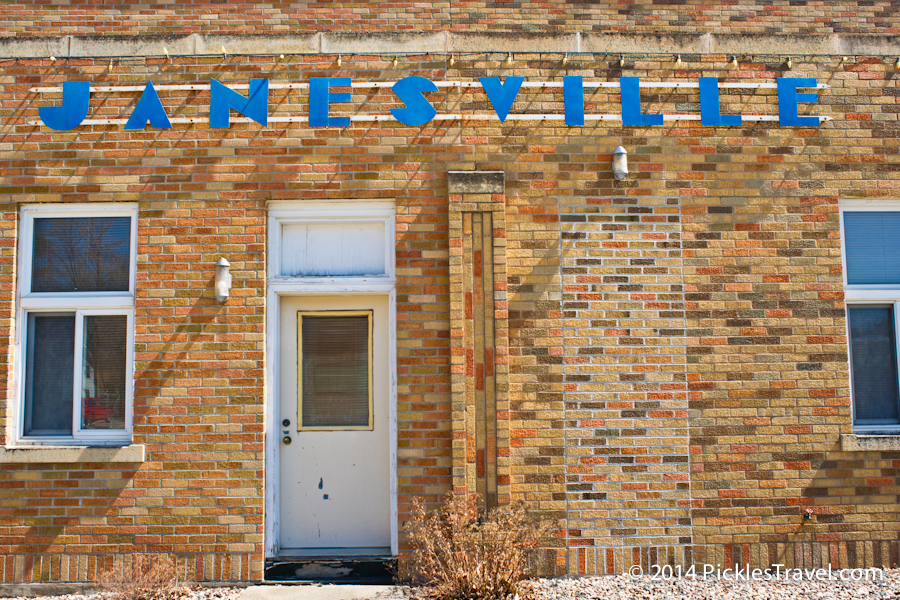 A gorgeous Spring day.The perfect day to escape from the claustrophobic indoors from which we have been trapped for the past several months. A day to tour the southern Minnesotan town of Janesville, located near Mankato, just off of U.S. Highway 14.
A friend of mine and I decided to go on a photo walk, choosing Janesville based on the 'urban legend' (rural legend?) about the 'Doll in the Window'. I grew up hearing about the stories of the doll, and while I knew the doll was gone (removed in 2012, I believe) it doesn't mean the intrigue has diminished.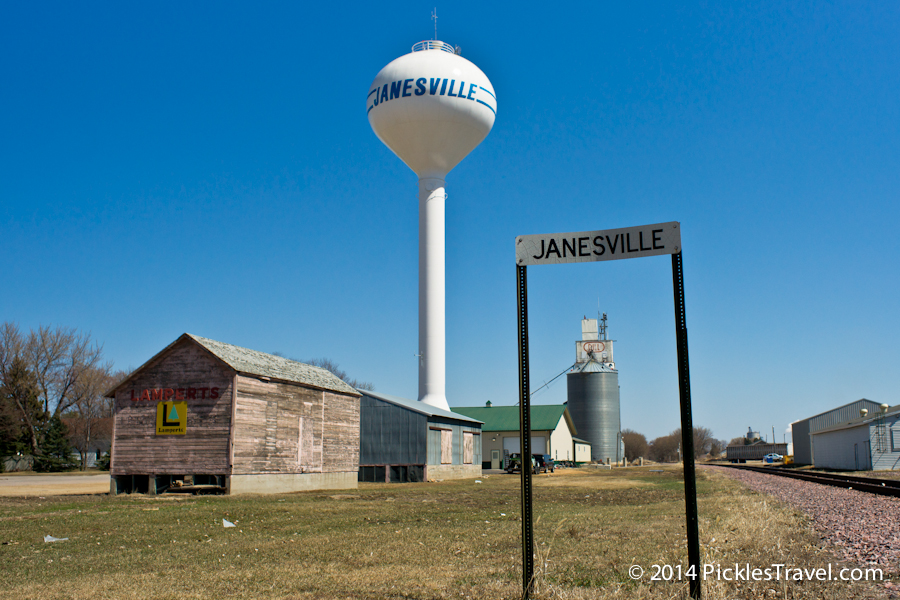 Janesville is a small rural town with a population just over 2,200 people with some beautiful old buildings, a grain elevator along the train tracks and a mark in the world.
My favorite part about venturing out on 'photo walks' with friends with cameras in hand is that it intrigues people enough to stop and chat. I have learned more about my own neighborhoods by walking around with a camera, talking with people than any other way and today was no different.
A friendly gentleman on his way to the bank watched us walk, stop, snap for a block or so and then approached to tell us that if we were in town taking photos of Janesville then we couldn't miss the "sea level medallion" next to the memorial at the library.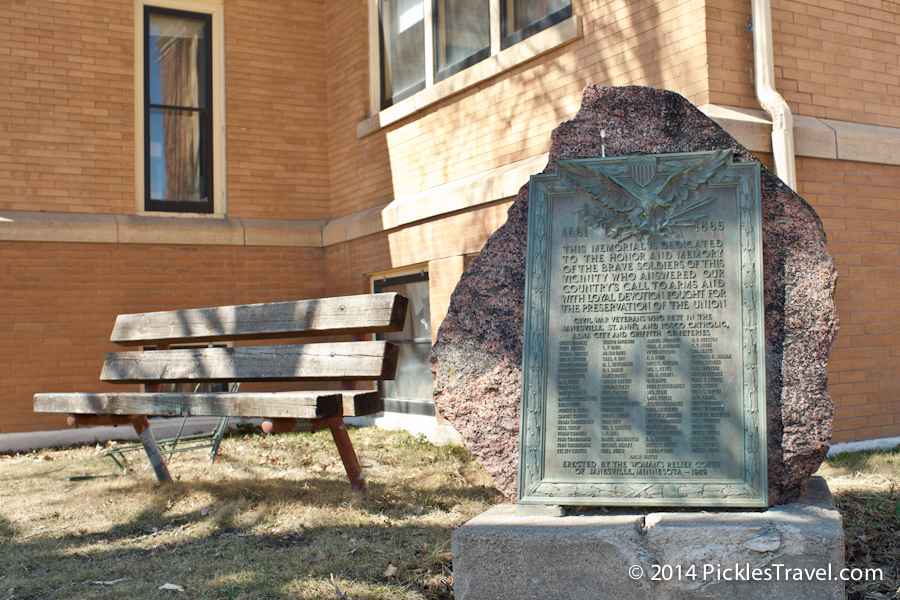 In front of the Janesville Public Library sits a memorial dated 1861-1865 to the Brave Soldiers of the Civil War.  In the far back corner of the memorial is a U.S. Coast and Geodetic Survey Benchmark from 1941 which states the elevation of Janesville above sea level. If it hadn't been for that tidbit of information we never would have noticed the little marker and I for one find it incredibly amazing that somewhere so far from the sea would be chosen for a sea level benchmark marker. Not to mention that they are incredibly cool looking!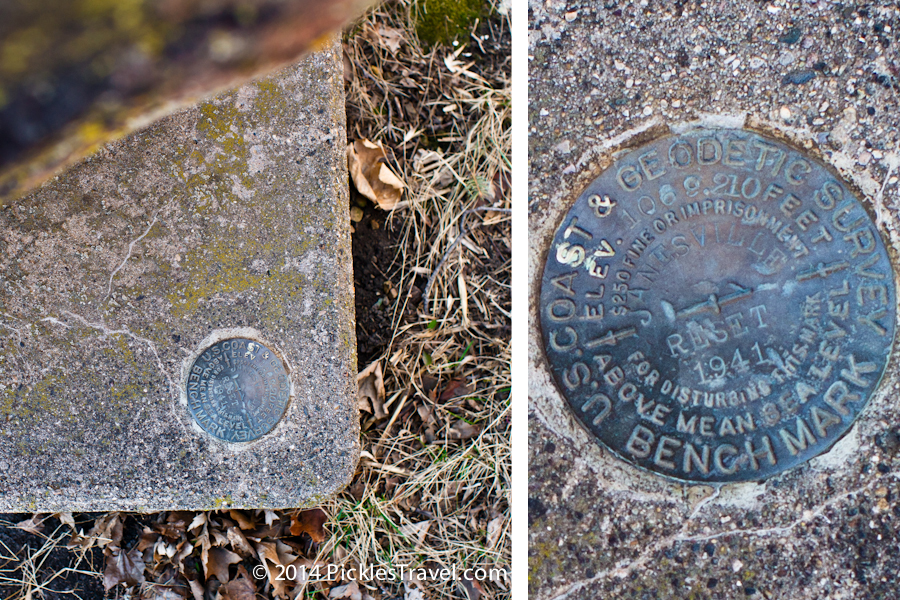 After that most of the photo walk was concentrated on the fantastic buildings around Janesville. I for one have a passion for walls, if you didn't know. Their textures, colors and rawness are beautiful, and like the hands of the elderly; tell their own tale of time and the weathering of life.
Since it was a hot day (hot compared to one of the coldest winters on record) this vintage Dairy Queen stand looked mighty appealing. I resisted the urge (though I did stop and buy ice cream sandwiches on the way home- I'm only human).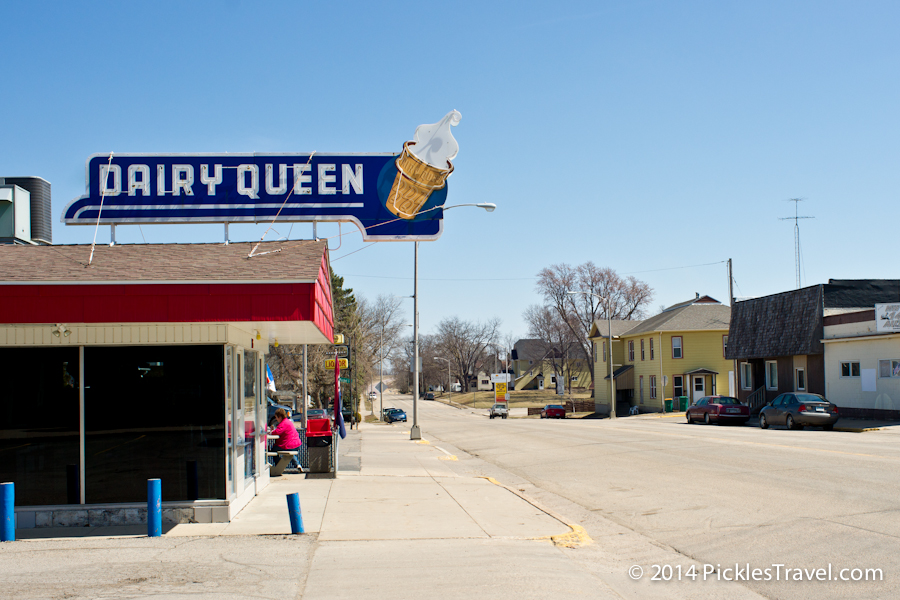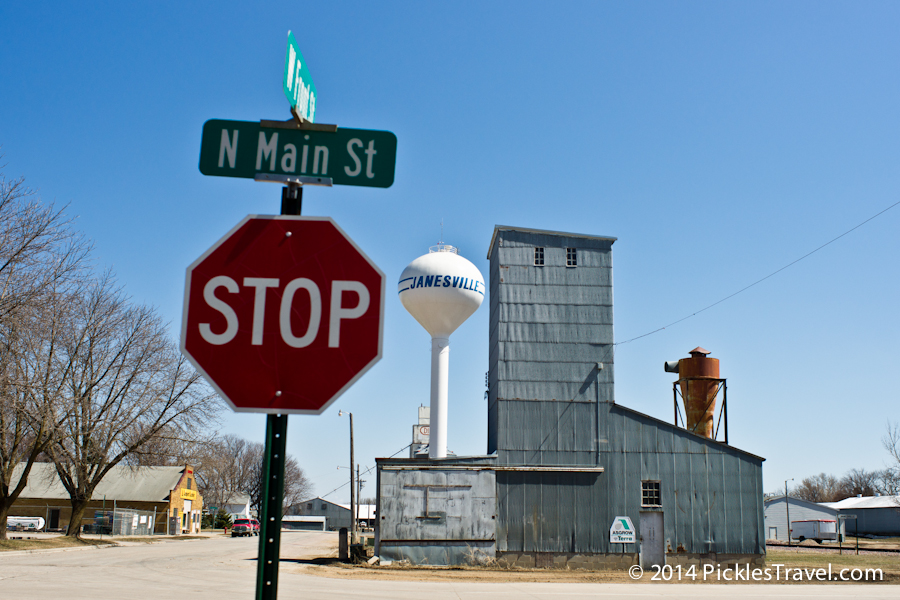 Janesville water tower, Main Street and grain elevator on the train tracks.
Grain elevators are always my favorite part of rural towns. A relic from the past, yet quite frequently they are still in use, as this one is, although it won't be active again until the fall. Here are some truly fantastic images of just the grain elevator– absolutely stunning!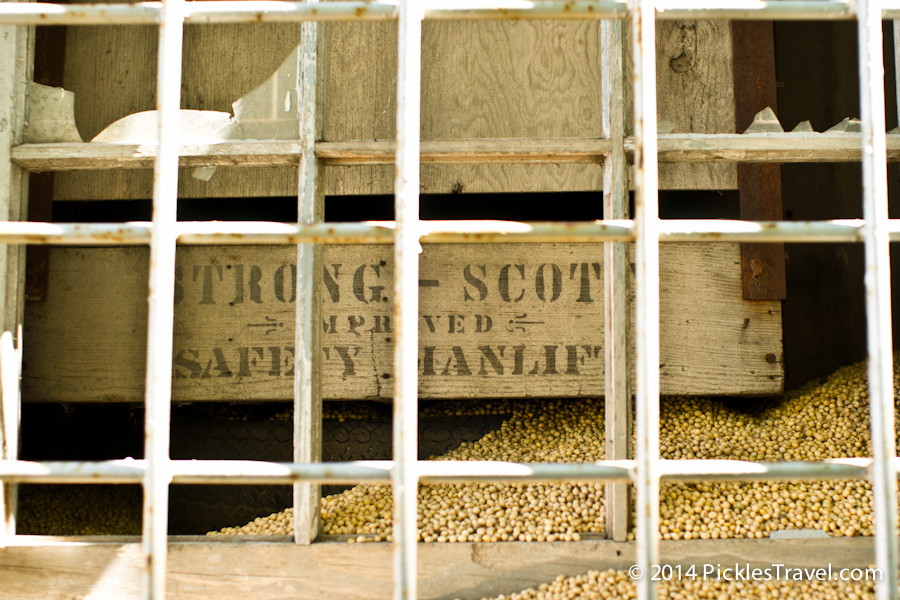 Fallen grain and beautiful rust outside the grain elevators.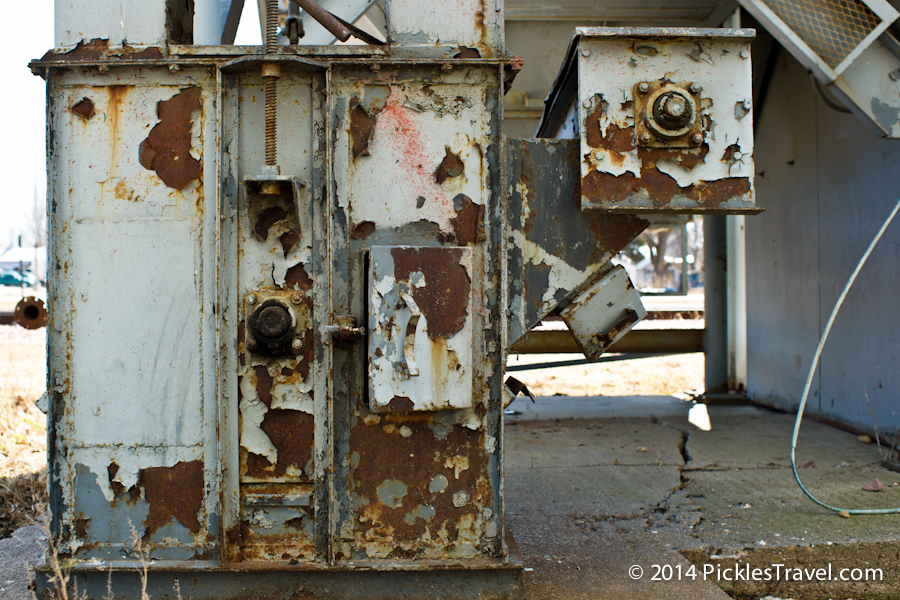 Do you love rural America as much as I do? Then we have something in common! Keep in touch by liking Pickle Travel blog's Facebook page or following my adventures on Pinterest. I will be publishing more rural life and posts in the future and hope you follow along.