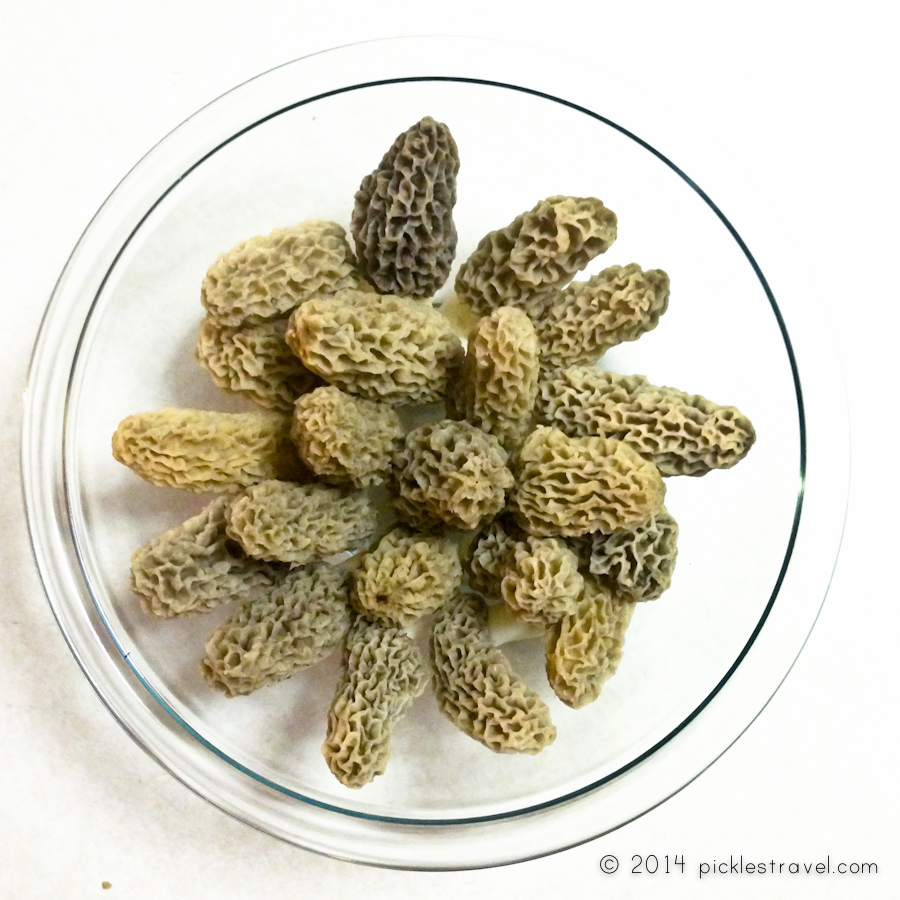 Morel Mushrooms have a woodsy and earthy flavor, a great texture and are a fantastic addition to gravies and meat dishes as well as a stand-alone side dish. They are absolutely delicious.
Not only do they cook nicely, but they dry easily for year round usage. They are considered a delicacy that can cost upwards of $50/lb. in the off season and are only found by foraging for them in the Spring.
There are a few mildly toxic False Morels for which to watch out. A great diagram of the real and false morels can be found here with photos of the morels cut in half for identification help.
Disclaimer: Never eat a mushroom that you're not sure about.
How to cook Morels? 10 favorite Morel recipes.

Breakfast or Brunch:
Full of rich, Spring flavors this Morel Mushroom and Asparagus Eggs Benedict is breakfast heaven on a plate.
Or using most of the same ingredients try this easy Morel and Asparagus Frittata.
Lunch:
If you liked the flavor of morels and asparagus together for breakfast then you will love this Morel Mushroom and Asparagus Soup. It will warm you to the bones after a hard Spring morning out hunting for morels.
Dry your morels and you can be enjoying this Farfalle with Fava Beans, Morel Mushrooms, and Mascarpone in the dead of winter. Nothing cheers winter like Spring fare.
If  you love to forage for wild edibles then this Fiddlehead Fern and Morel Mushroom pasta is for you. This pasta is bursting full of Spring freshness and flavor
Creamed Morel Mushrooms on Grilled Ciabatta bread- it doesn't get my better (or richer) than that!
Supper:
Who doesn't love pizza? And fresh pizza with fresh ingredients is an instant win; like this Mixed Mushroom Pizza – get creative and throw it on the grill for a little extra smokey goodness!
Nothing (other than pickles) holds a higher place in my heart than ravioli, and this scrumptious Morel Mushroom Ravioli assures it will stay a favorite!
If you love a good, rich risotto then this Morel Risotto is for  you- The earthy flavor of morels take this risotto to levels of tastiness you didn't know it could reach!
Use this simple, creamy morel sauce for on top of any well grilled meat dish if you're hosting a big get-together and don't feel like sharing too much of your morel crop.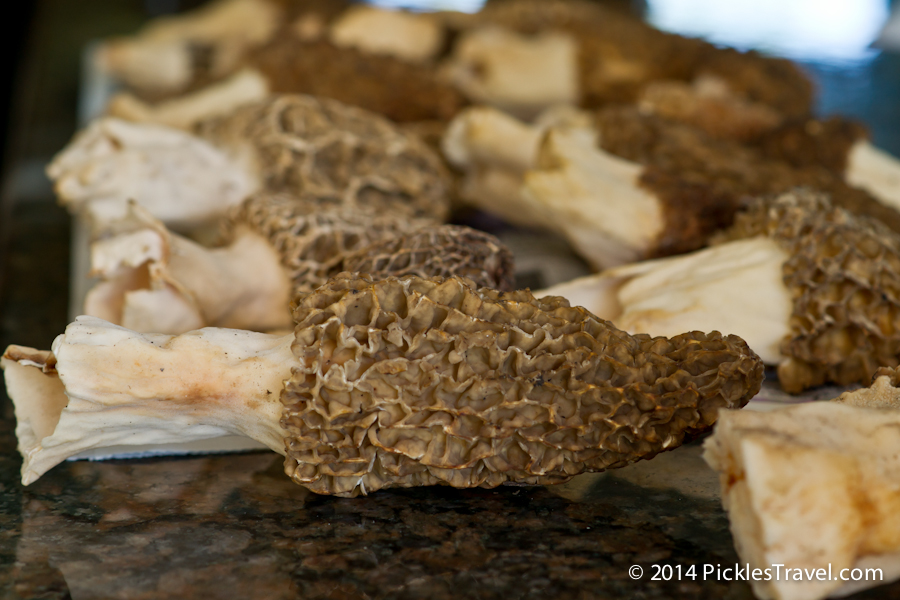 Do you love wild edibles as much as I do? Then we have something in common! Keep in touch by liking Pickle Travel blog's Facebook page or following my Wild Edible Board on Pinterest. I will be publishing more wild edible foraging-related recipes in the future, from mushrooms to berries to wild game and hope you follow along.