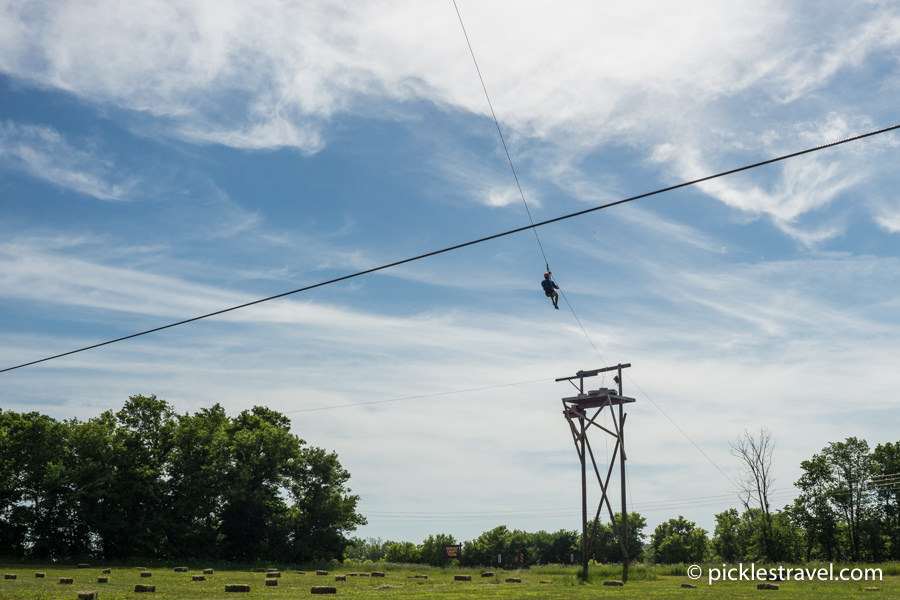 "He flys through the air, with the greatest of ease…" While we may not be swinging on a trapeze, we were flying through the air, and flying through the air on a zip cord is WAY better. If you're looking for extreme outdoor adventure in Minnesota, especially of the sort that has you flying through the air, then I recommend going zip lining!
Note: Minnesota Zip Line Adventures and Kerfoot Canopy Tours invited me to check out their zip lines at no cost. All opinions expressed are my own. 
This post may contain affiliate links which means if you make a purchase I receive a small percentage of the sale which costs you nothing but helps to pay for website maintenance.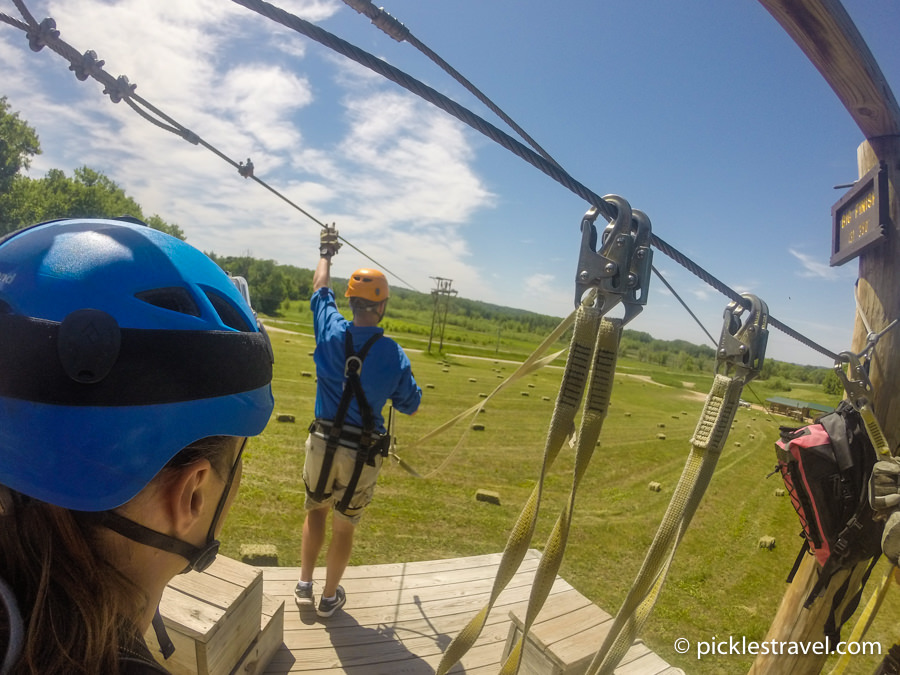 I had been zip lining once before about 10 years ago when I lived in Costa Rica. It'd been so long that I didn't know what to expect. I had so many questions running through my head, like – Would it be boring compared to Costa Rica? How cool of views would I get to see? Will I even like it?
Well let me set your minds at ease- Zip Lining the Kerfoot Canopy Tour in Henderson blew me away. It was way beyond my expectations. It was incredible- gorgeous views, diverse lines- from long to short to really short (made fun by going backwards!) And apparently the steepest hand-brake line in the USA (it was steep, fast, and exhilarating!) Plus, the amazing systems and employees made me feel super comfortable and confident!
I loved what the manager, Ed pointed out about zip lining. He asked where everyone was from and where (if any) they had been zip lining in the past. He told us that it's truly an international outdoor adventure activity (sport?) and that was proven when we found out that there were people from Nebraska and Minnesota in our group, and that they had zip lined as far away as Guatemala and Costa Rica, and as near as Colorado.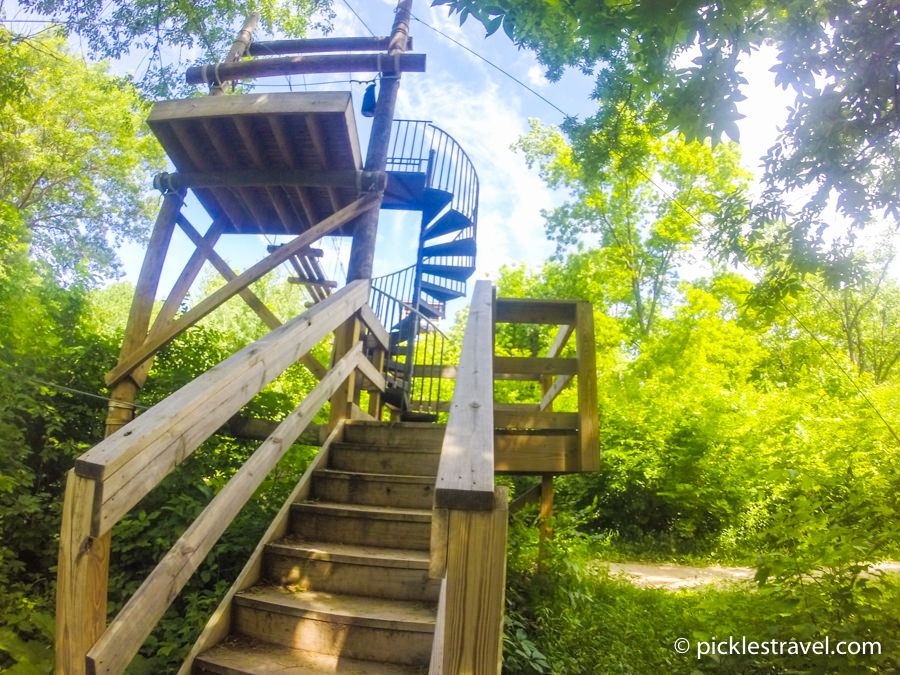 Over 2.5 hours you will zip across the skies on lines that range from 60 feet all the way up to 1,200 feet in length. Some will take you over valleys with gorgeous views, other lines will sneak you through the trees and land you back on sure ground.
As I flew I couldn't help thinking how unbelievably breathtaking this zip line tour would be in the fall, when all the trees are sporting their majestic reds, oranges, and yellows! No matter what, it's an incredible experience whenever you go, and it truly does make you feel otherworldly!
For the Novice to Advanced Outdoor Adventurer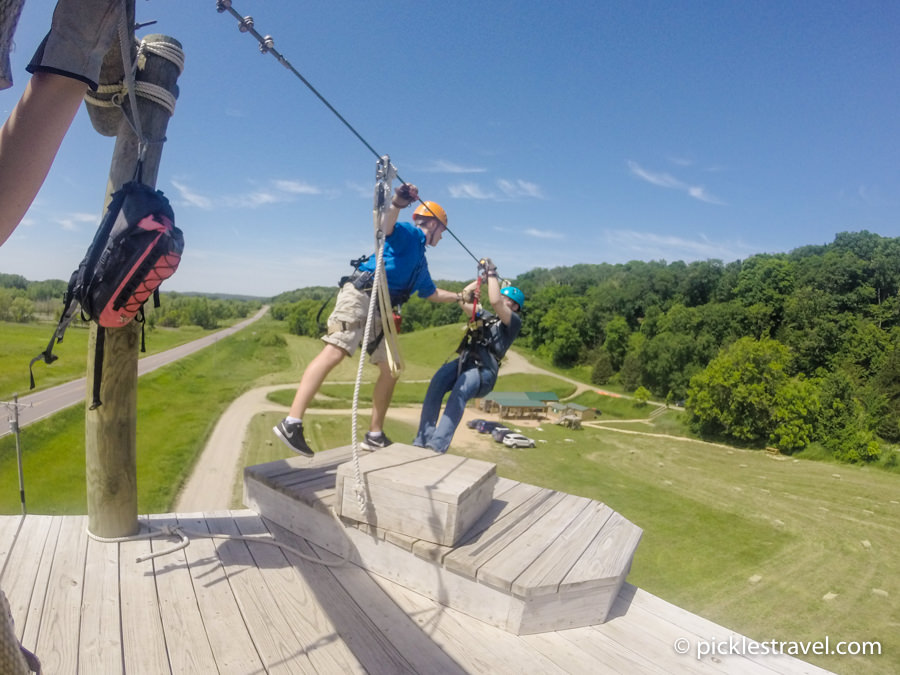 No need to worry if you have never been zip lining- your guides will walk you through the process and are there to help! Even cooler is that the first two lines of your 14-line adventure are called "Ground School" and are a great primer into how to zip line and what to expect. They will teach you how to sit in your harness as you zip through the air, how to slow down, stop, and read the hand signals of your guides.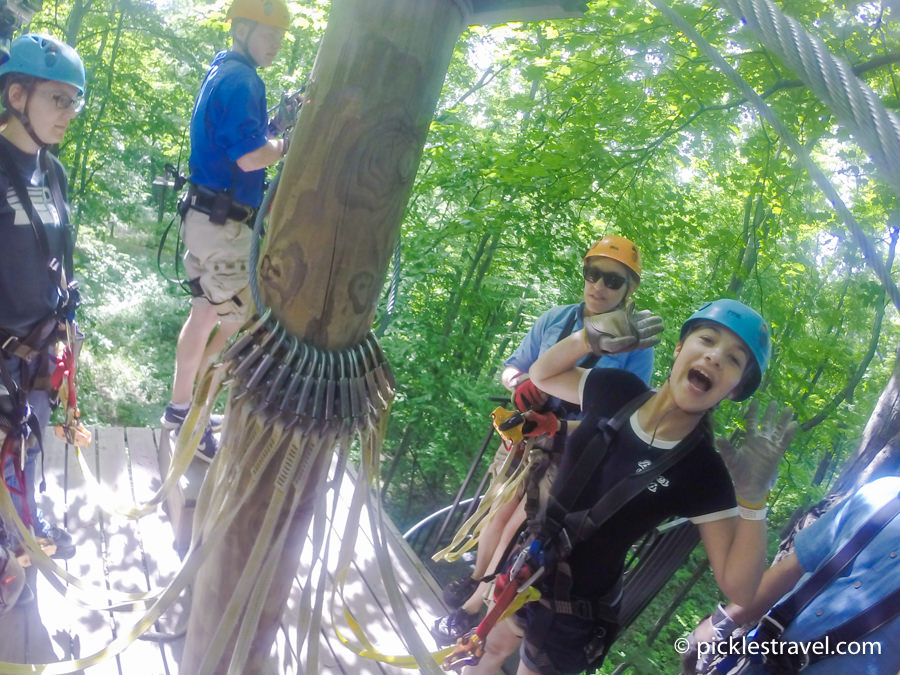 What to expect when you go:
Arrive about 30 minutes ahead of your scheduled adventure in order to sign waivers and get a short lesson on your gear as you "suit up" into your harness.
They keep the groups small so you won't be zip lining with more than ten people, plus two guides. With a group that size the entire tour takes about 2.5 hours.
You will get a workout, as you have to climb a 3-story spiral staircase twice. It is totally worth it for the amazing views at the top.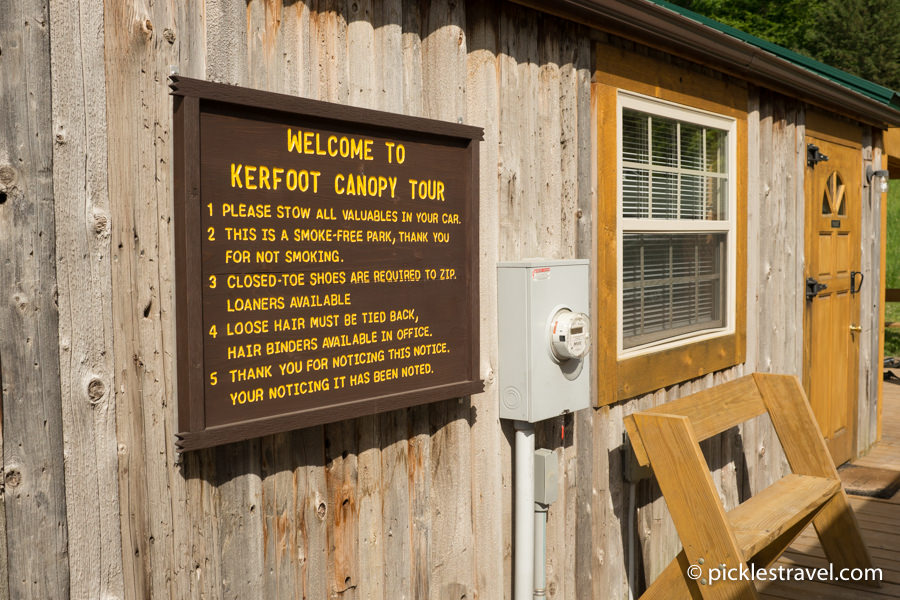 Must be aged 10 or older
Weight needs to be between 70 to 250 pounds.
Cameras and phones are not allowed on the zip line tour.
Make a reservation in advance. (Reserve your spot here.)
What to Bring:
Wear close-toed shoes
Cameras and phones are not allowed on the zip line tour.
Bring your GoPro (you can purchase one here.) They will attach it to the helmet for you, or reserve one when you register for only $30!
Details: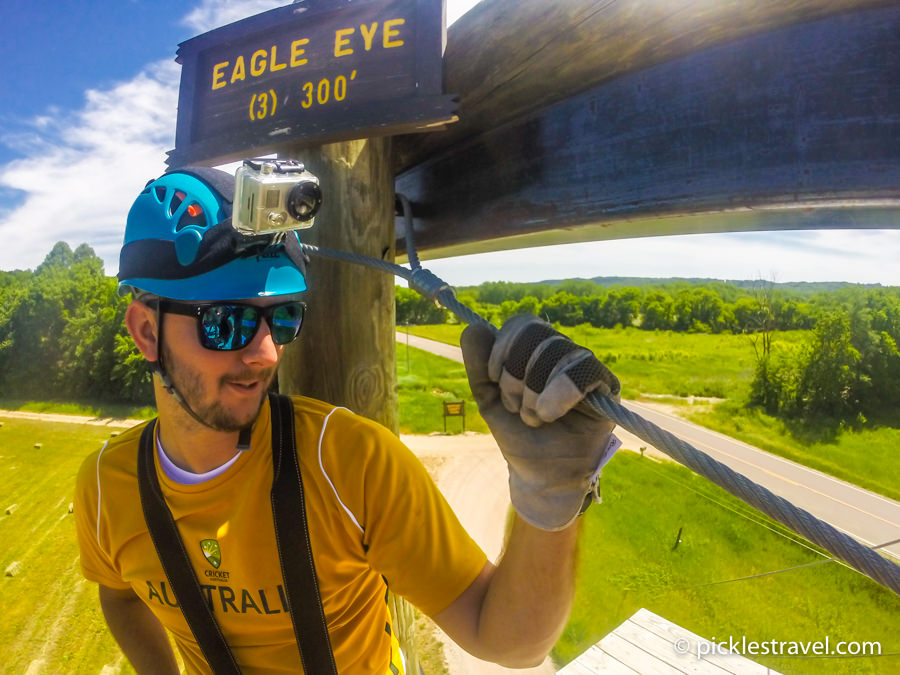 Open year round.
14 zip lines
170 foot suspension bridge (may actually be the scariest part of the whole outdoor adventure)
Cost:
Cost ranges from $89.00 to $99.00 depending on time of year and day of week.
Reserve the GoPro for an additional $30- well worth the money if you don't own one, as this is an outdoor adventure you'll want documented!
Location:
Located about 1 hour south of the Twin Cities, just outside of Henderson- 30200 Scenic Byway, Henderson, MN