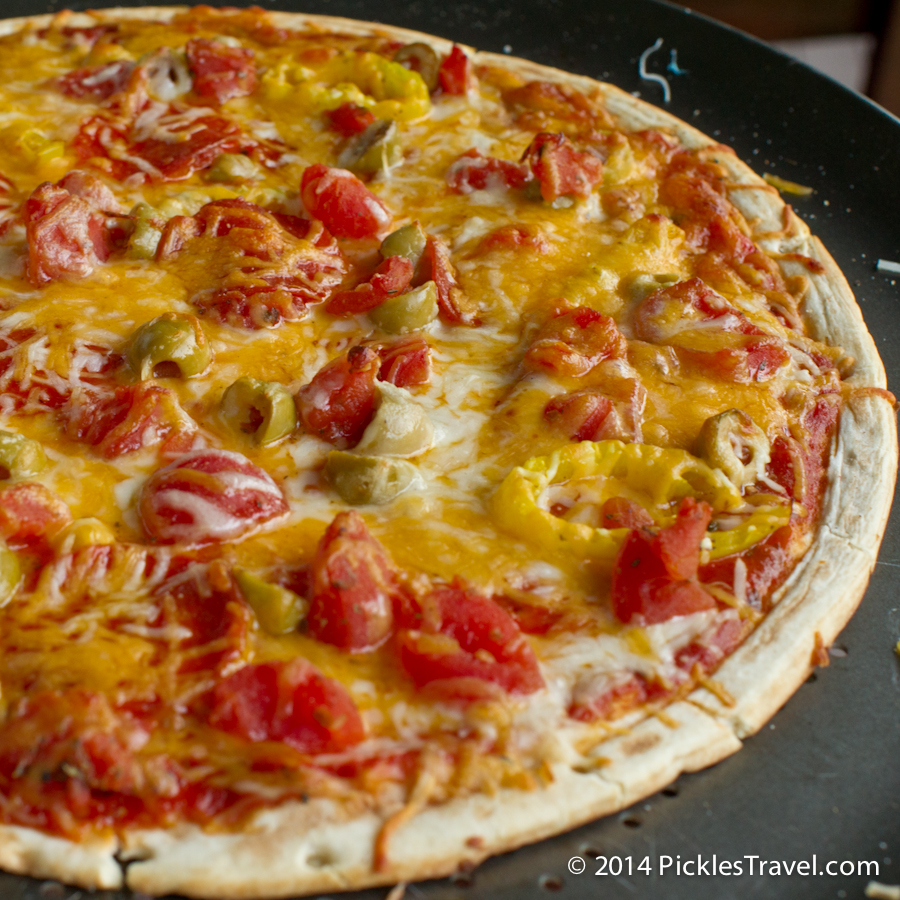 It's grilling season! Which means experimenting with anything and everything tasty in the oven. We started experimenting and decided to Grill Pizza and it is amazing! It's basically a combination of two of the best food groups out there: Pizza and Grilling. You get the smokey flavor from the charcoal grill, and the rich flavors of a homemade pizza wrapped up into one delicious meal.
Easy Recipe to Grill Pizza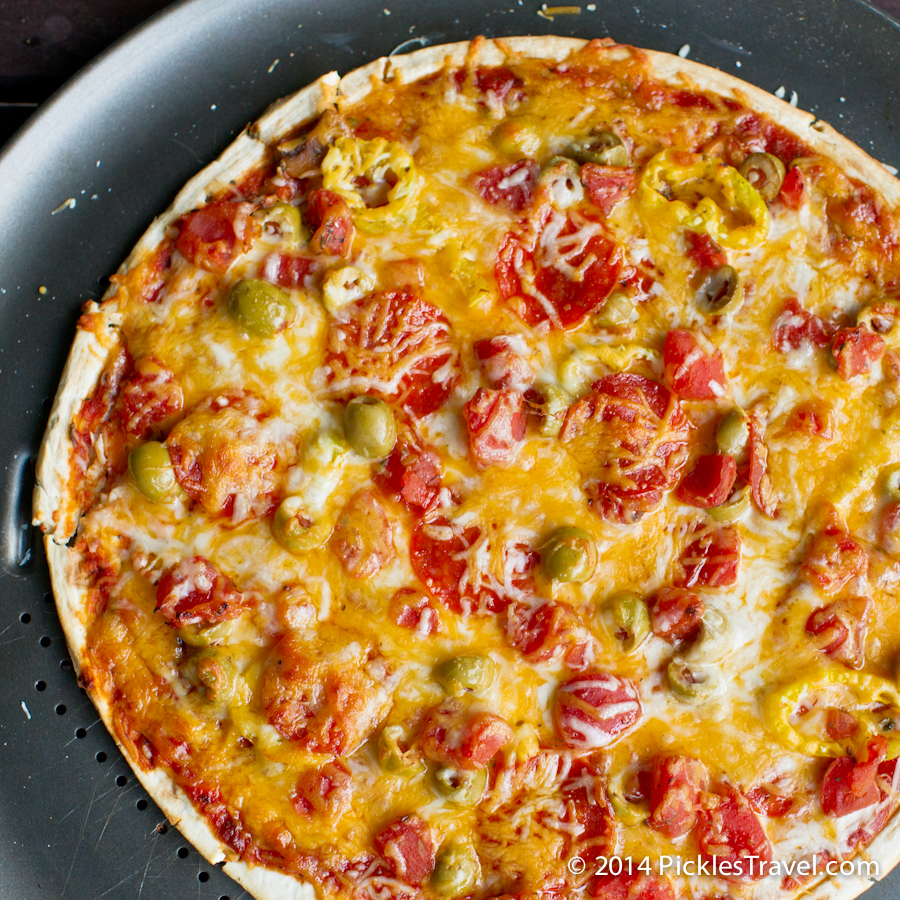 If you're short on time this is the best pizza recipe to make. Using a pre-made pizza crust (or even a frozen pizza and add more toppings!) from the store all you have to do is heat up the grill, put on all toppings you want, cook and eat!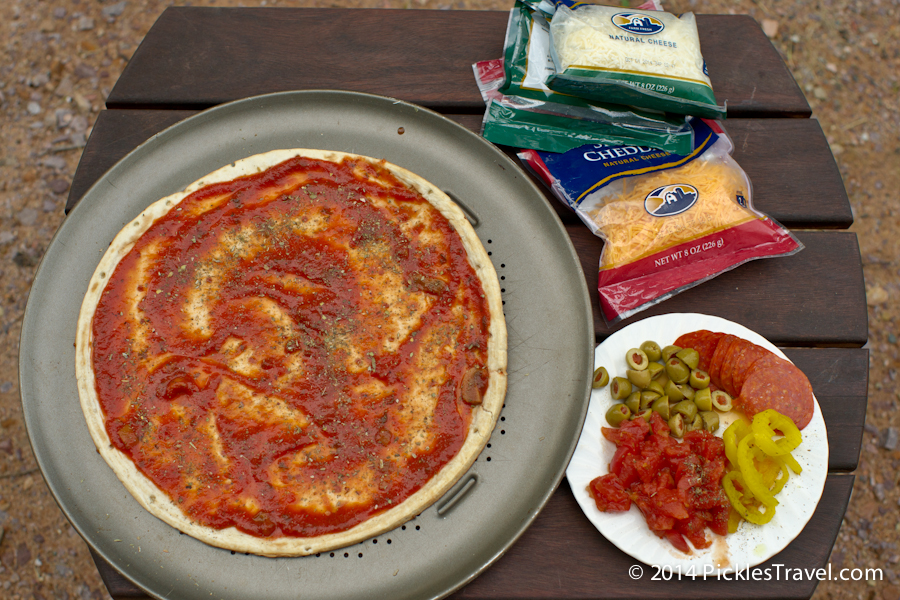 The easiest way to make a quick pizza is to first assemble all your ingredients. Having everything pulled together makes it easy to decide which flavors go best with one another- especially if you're making more than one pizza- then it can become an assembly line of sorts.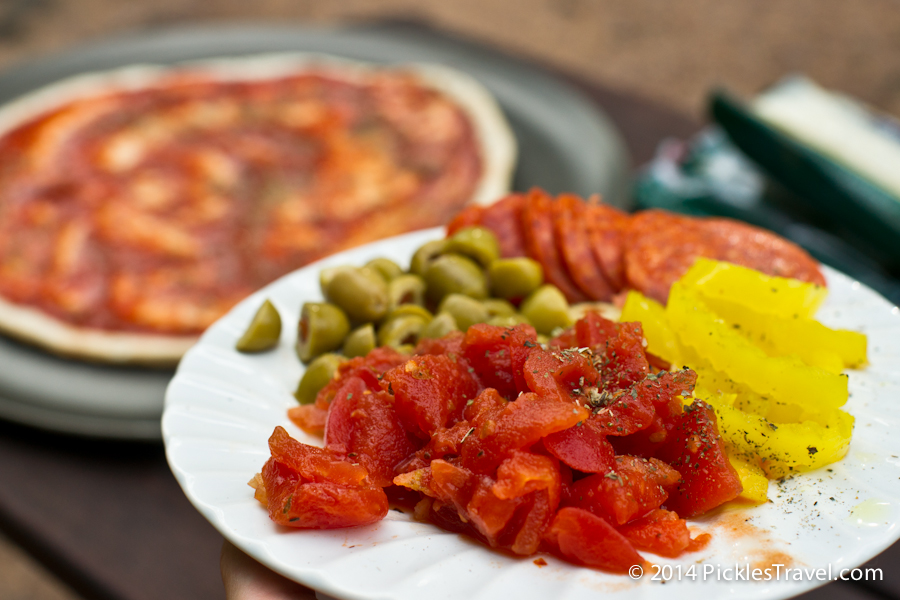 The best part about pizza is that YOU can choose your ingredients. There's no rule as to what to use, so experiment and enjoy!
I am a huge believer in pizza toppings. I LOVE flavor and you all know I love anything pickled. My pizzas usually are loaded with vegetable toppings, from pickled banana peppers to green olives, to fresh mushrooms and basil to fresh tomatoes (or canned tomatoes when it's not fresh tomato season)! It's all good and I always have trouble deciding which ingredients to use.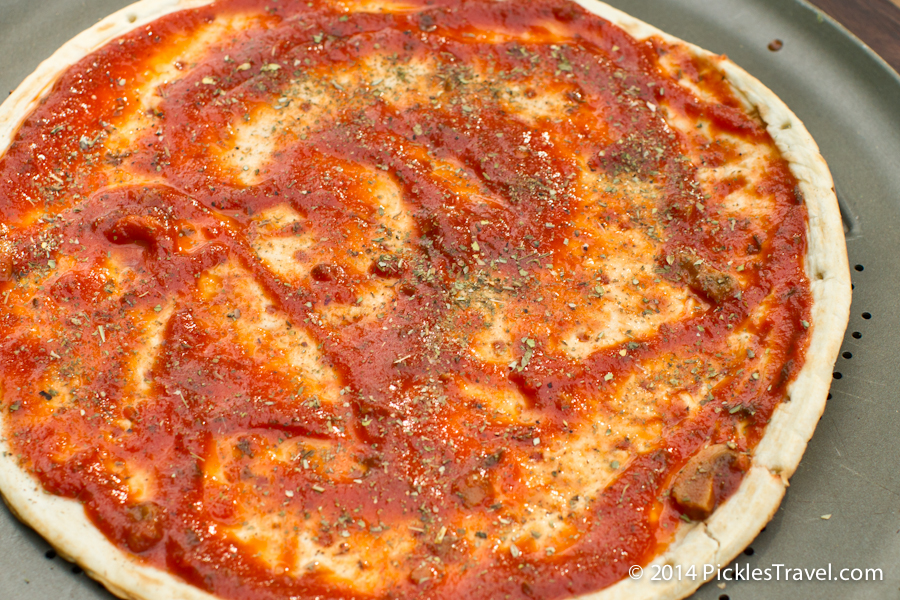 A very small amount of olive oil and salt on your crust before adding the sauce gives your pizza a nice flavor boost. Try rubbing a garlic clove over it too for a garlic flavored crust.
For your sauce you can use spaghetti or pizza sauce. Pizza sauce tends to be a little bit thicker, but it's also more expensive. Use as little or as much sauce as you like.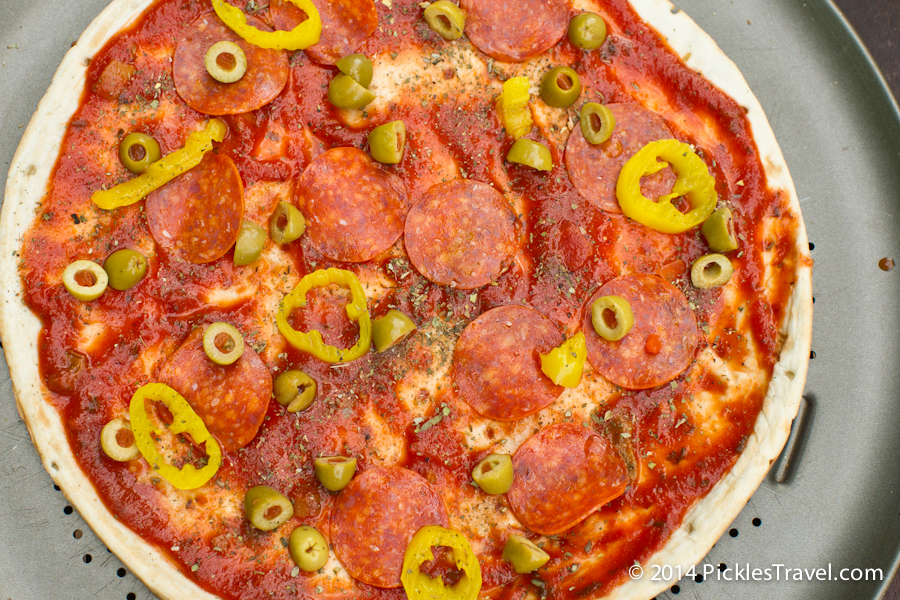 Add all your toppings to your pizza and coat with cheese.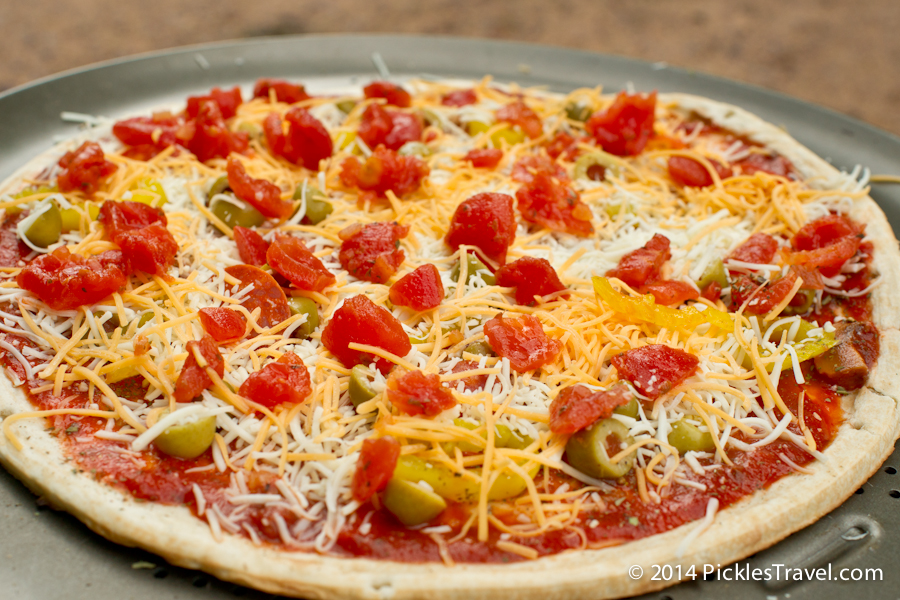 After the cheese you can top with a few more essentially ingredients (like tomatoes).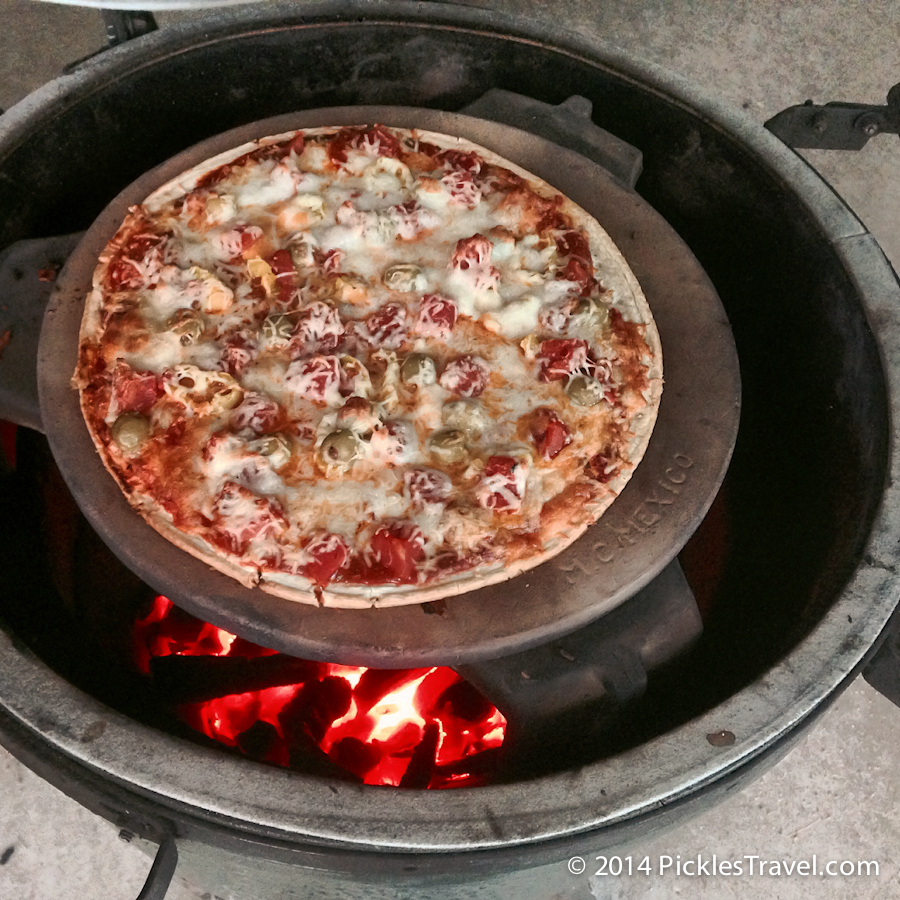 Place pizza on a ceramic plate over your grill. The grill temperature should be upwards of 500 degrees so that your crust will crisp up and your cheese will melt perfectly.
Ready in less than 20 minutes this pizza is a must for the whole family! Enjoy.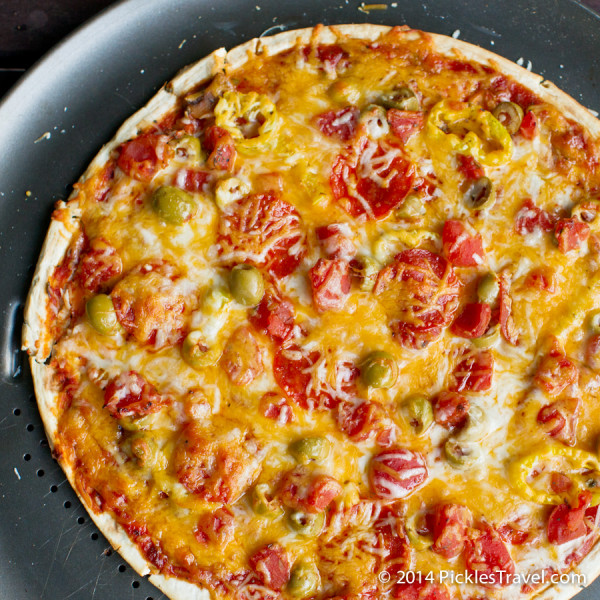 | | |
| --- | --- |
| | |
Place ceramic pizza plate on top of grill. Preheat grill to 500 degrees.

Prepare pizza by spreading olive oil over crust. Sprinkle oregano and salt over top. Follow with tomato (Spaghetti or Pizza) sauce. Add any meats you want; pepperoni, sausage, canadian bacon, etc. Coat with cheese and add additional toppings; tomato, mushroom, pepper, basil, etc.

Once grill has heated up place pizza on ceramic plate and cook for 10 minutes, or until cheese is completely melted and crust is sufficiently crispy. Remove. Serve. Enjoy.