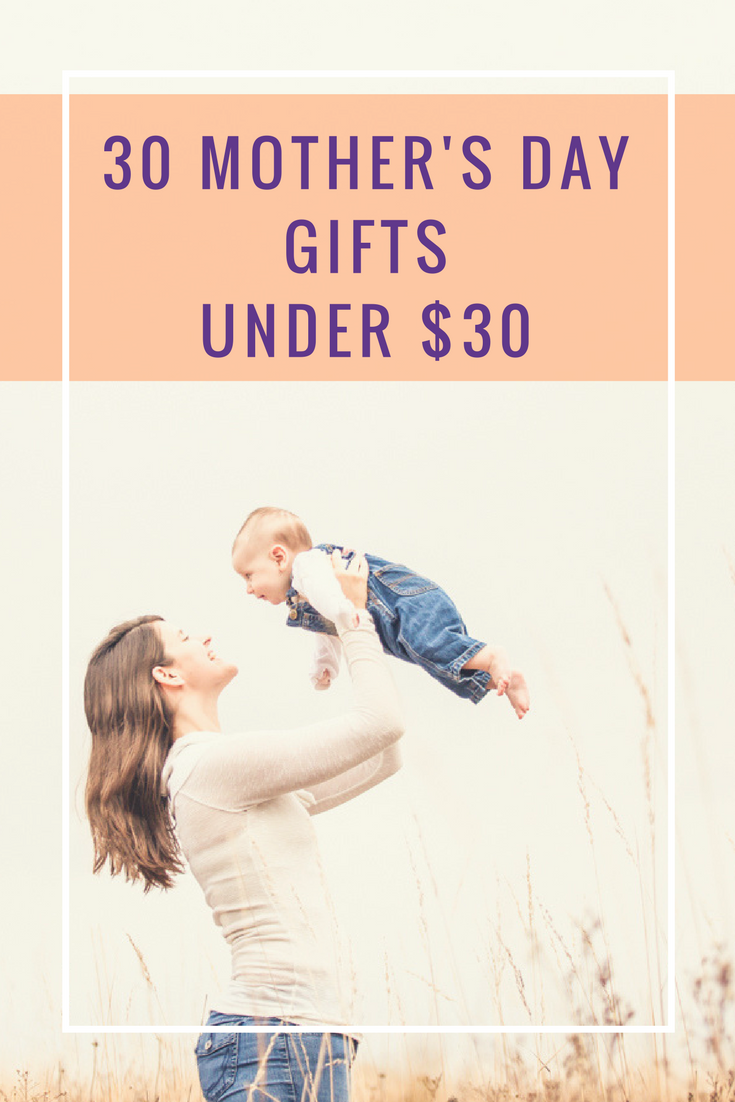 Gorgeous Photo taken by Jill Emmer of Shine on Photos LLC
It's my first Mother's Day as a mother and I can not wait to spend the day with my boys! It's got me thinking about Mother's Day gifts though and what I want or need.
Truthfully all I want for Mother's day is some quality cuddling time (and maybe a hot bath) but it's always nice to dream about other things. So here is my Mother's Day wish list.
Note: Some links contain affiliate links which means that if you purchase them I will receive a small portion of the sale. That being said I only recommend products that I know and use (or wish I used) myself.
30 Mother's Day gifts under $30
Less than $10
Bath Bombs $6 I love shopping local and this MN based maker's bath supplies are the bomb :-)
Oh Snap! Pickles $2.96 These go under the less than $10 section, but obviously you'll want to buy the whole case, so that makes it over $30 sorry.
Chocolate $8.75 If pickles don't make you sit back and relax then chocolate is always a good back up, plus win in supporting another local company.
Travel Journal $8.99 Making memories is first- finding an awesome way to keep them is second. Plus I'm obsessed with beautiful notebooks.
Waterproof Cellphone holder $9.99 Practical gifts are the best- keeping my phone dry in the rain is even better!
Matching Family Luggage Tags $8.45 Fun for everyone, and a special treat to make the travel that much more fun, plus with a set of 6 there's one for everyone
Yoga Slip-Resistant Toe Socks $5.29 De-stress during yoga knowing that your toes look good.
Donate to the Sierra Club $You pick
Less than$20
Packing Cubes $19.99 Anything to make packing with a little one just a little bit easier!
Merino Wool Hiking Socks $12.99 Nothing feels better than warm, comfortable socks when hiking
Little Passports explorer subscription $12.95 (I can't wait for my babe to be old enough to get one for us to play on together!)
Blurb Softcover Book $14.99 I'd always prefer to make memories than buy items, and making a photo book is the best way to keep those memories fresh to keep on enjoying! Use code MADE4MOM through May 5, 2017 for a BOGO 50% off.
Take me on a Picnic Priceless, but the basket is $11.30 Fill this beauty with fried chicken, amazing cheese, a homemade loaf of bread, salad, pickles, fruit and take me to your favorite nearby state park… just saying!
Beach Toy Set $16.99 I get to enjoy the beach, play in the sand with my family and build sand castles.
I'm Kind of a Big Dill Mug $16.00 because I am. And Pickles.
Learn & Live Outdoor Skills Card Set $15.58 Anytime I can learn more about being safe in and exploring the great outdoors I get excited.
$30 and under
Minnesota State Park Pass $25 Sorry guys, I don't think you can buy this online- but it's worth every penny.
Scratch-off Travel Map $28.49 to showcase all your adventures in life
Yeti Tumbler $29 because hot tea is a necessity. (Or coffee for you non tea drinkers)
The Nomadik outdoor gear subscription Box $26.00 There is always room for outdoor adventure and having the gear makes it just that much better
59 Illustrated National Parks $20.41 These National Park posters are unbelievably beautiful and make for great coffee table books and conversation starters
Giant Inflatable Bowling Set  $27.99 Such a great lawn game with toddlers!
Waterproof Fleece Blanket $29.99 Best of every world- outdoors cuddle time for the whole family.
Baby Gherkin Maternity Shirt $26.35 Can I just go back to being pregnant for one day so I can have an excuse to look amazing in this maternity shirt?!
Matching family Pickle Shirts $27.25 Like the saying goes… "The family that eats pickles together, stays together" or something like that…